Photography Constantine Virtanen
maroske peech, in conversation with gussy
In Melbourne on business, Sydney musician Gussy stops by the Maroske Peech studio to meet designers Elisa Keeler and Jordan Conder for a discussion of escapism, mistakes-on-purpose, and objects that beckon.
|
14 December 2017, 5:14am
Photography Constantine Virtanen
I first met Elisa Keeler and Jordan Conder of Melbourne based label Maroske Peech in June this year, after being connected by a mutual friend who thought their clothes would work for a video I was shooting. We chatted over coffee in a park in Sydney, immediately finding a common ground in ballet, clothes, and music — one of those great "I like your stuff, you like my stuff" moments. Shortly after the meeting, I received a package in the mail containing a floor length camouflage mesh dress with full glove sleeves, providing me with an easy and unconscious springboard for the images that would eventually make up the video for In Order To Love.
The pair, recent graduates from RMIT's fashion course, seem to work with similar ease and intuition, finding objects in the street and dragging them back to their small Brunswick studio. "If it attracts us, we don't question it," Jordan says of these items, which form the sets for the growing portfolio of strange and distinctive campaign photographs they post on their social media. Elisa explains, "We treat the clothes like merchandise for the photos," which I think is a refreshing, and distinctly millennial thing for a young designer to say. It would be foolish to read it as flippant.
Stocked in the cult Melbourne store Distal Phalanx, the duo are set to release their second capsule collection in coming weeks; another three styles made entirely by hand. I sat down with them on a balmy November evening at their studio in Brunswick to discuss the brand, and their vision for the future.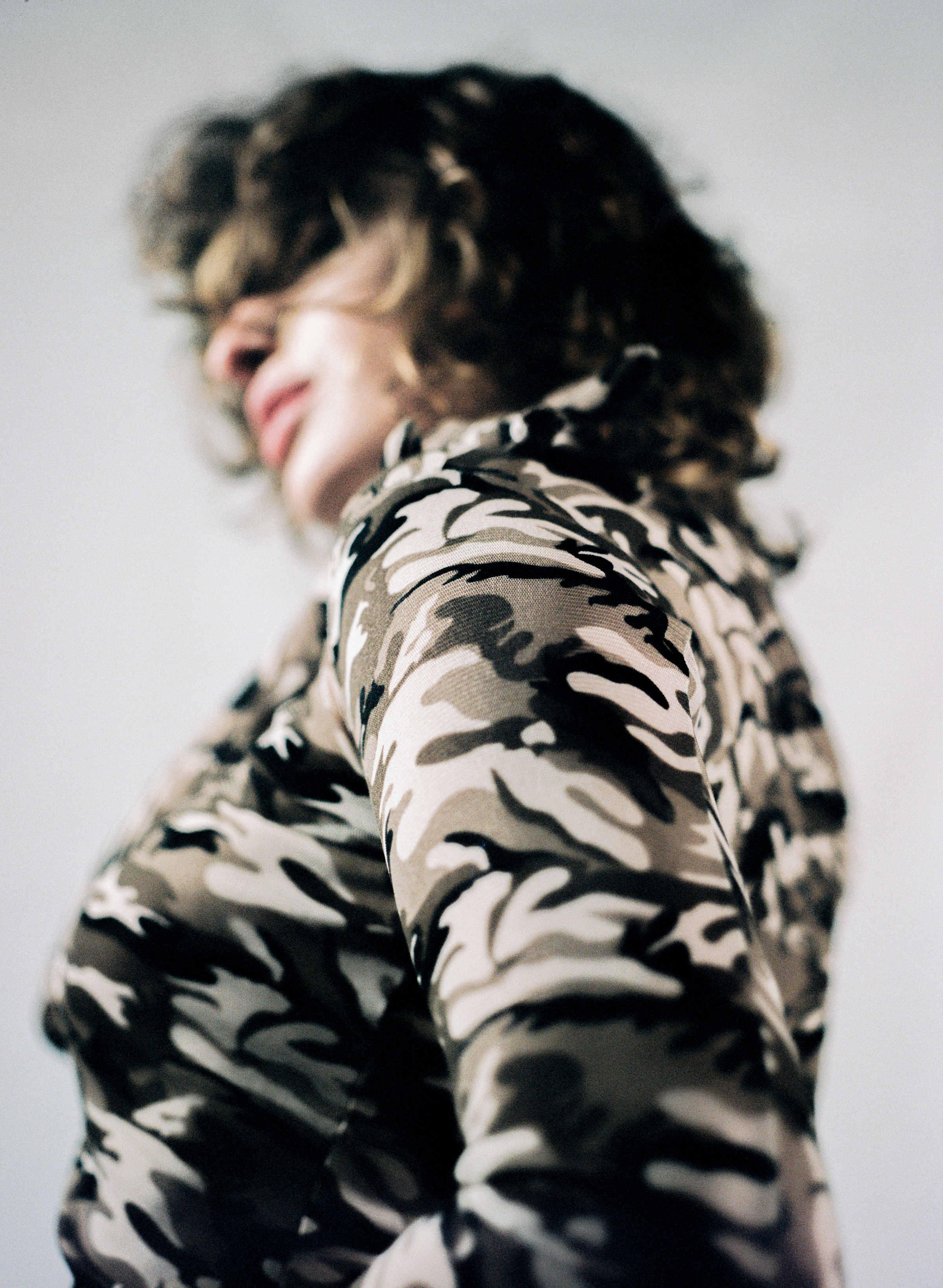 Gussy: What is your personal fashion origin story? Do you remember what you thought of clothes as a child?
Elisa: I did a fine arts degree but it was becoming really textiles based, and I finished the degree and thought "what am I going to do?" — it was one of my dreams, even when I was on the Gold Coast, to study fashion at RMIT. I was like an overheated goth but I also did ballet and I would always over-accessorise in ballet class. I'm a twin and for the majority of my life I was dressed in the same outfit as someone, my mum would always dress us the same, so when I'd play dress ups I'd put absolutely everything on. I think a bit of love for pop and celebrity sleaze will always be there too.

Jordan: Mine's a bit dumb. I used to dress up and I'd get in trouble for it, I knew I was doing something that I wasn't supposed to. I remember this one specific time I was young and watching the Spice World movie with my friend and I dressed up as their pregnant friend, I was doing something comedic I think, just so I could put on a dress. I grew up in a small regional Victorian town, so ways to experiment with fashion were simple things like taking in my old jeans because you couldn't get skinny leg jeans unless they were girls' jeans — because I was queer, I thought that would out me to go buy girls' jeans. I think that when I started to think about fashion more as I got older, I was making things for myself that I wasn't allowed to have before.
G: The name of your label comes from your mothers' maiden names, which gives the project an overall familiarity and makes it feel quite personal. As someone who is also obsessively personal in my work, I'm interested to know how this effects the design process, and whether you're designing clothes for yourselves or moreso for a Maroske Peech "woman"?
E: We don't necessarily think that a woman wears our clothes, and we feel really strongly about that. Anything that you think of as 'woman's clothing' or 'men's clothing,' we feel those are ideas that are instilled in people and we are really against that.
J: When we were at uni, Elisa would make something or I would make something and we'd approach each other and ask questions about it, then we started styling each other's things in little shoots and it became about these images we could create.
E: The people who wear our clothes and who they are, and what they stand for is what's really important to us. That's why we were so into to having you wear our clothes.
G: I'm interested to know what direction you feel the label will go next, in terms of how it's distributed. Will it only be available online, as with so many small labels, or in person in a retail environment with a more local clientele?
J: Elisa and I like to look at things in terms of the "customer," we like to see it in a retail sense and we're inspired by the retail side of fashion. I think everyone experiences fashion in a retail environment, and for us we've both worked retail jobs and understand that world.
E: That is sometimes the limit of someone's experience, you know, some people don't go to galleries — the shop is the gallery. The hanger tape we've made for the collections has the Maroske Peech branding on it but we made it so sometimes it's misspelt. That's there purely for people to experience it in a material sense. Online can be quite distancing and we love the local feel of it, a [Maroske Peech] shop would be great, but it would be like a gallery shop, more of an exhibition.
G: Jordan, you used corsetry in your graduate collection and Elisa, you made experimental lingerie with fabric hanging from wire pieces. Those two really different approaches to dressmaking seem to have come together really equally in Maroske Peech, do you agree?
J: We actually both did this lingerie elective [at RMIT] and back then we both did something really weird, I don't even remember.
E: I think I made these 80s thongs.
J: I made some neoprene dress, I don't know, yuck. But with corsetry, I think for me there's a comfort I find in making that, whereas draping something off the body I find more difficult. Other people just know how a line should fall, but I find more comfort in making something fit someone perfectly — almost like a second skin, like the gloves, something that mimics something else in fabric form.
E: One way that I'm so opposite to Jordan is when I'm working with a stylist and they ask how something should fall, I just tell them "let it live!"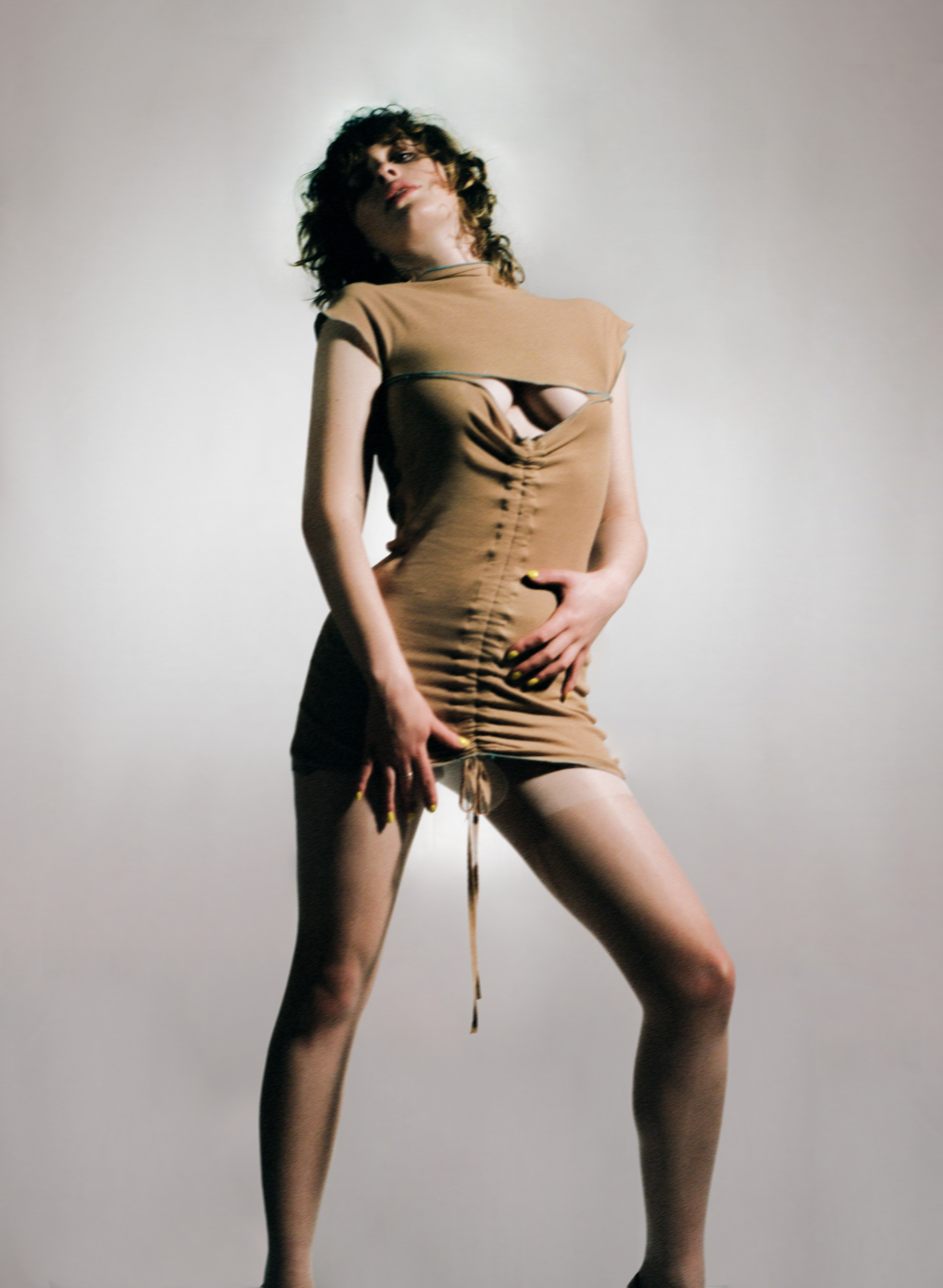 G: What's on the moodboard at the moment? I'm sensing a strong late 60s children's birthday card illustration vibe, which I feel like someone like Sofia Coppola turns into a highly stylised, highly affected world in some of her films but you take that and make it feel like a trip to Vinnies, kind of abject and not particularly curated.
J: Since we've had the studio, we've been like, "We've got to get a mood board" because we always have images that we're sending each other of things that we've found and we want to print them out and put them up but it's never actually happened. We do have a wall that we pin our fabric experiments on and embroideries and stuff, I guess we work within our means using what we have around us and just react naturally to it. The patchwork skirt that we're doing for the new capsule came out of us compiling all of our fabric scraps together.
E: We call it the 'haberdashery scarecrow'.
J: You've saved those fabrics for a reason, so there's obviously a dated idea behind why you collected it. When you find it again, sometimes that comes back to you or sometimes it doesn't, but there's something about the nostalgia of that fabric that's interesting.
E: We like to think "What's the conversation between these two objects?" I've worked in a corporate environment where products are analysed for how they're going to sell, and everything you buy second hand has at one point been under that same scrutiny, like the shape of a toe or a heel. When someone has discarded that and you see something new in it I think that's really great, to throw that back into fashion.
G: What sizes are you making the clothes in, do you find it hard to cater for everyone at once?
J: We don't want to predict what someone of one size should wear, so we're not going to say that someone can't wear the leotards because of their size. I don't fit the leotard but I can wear it on top of something, like a 2D object. It comes down to what we're capable of doing in the studio, nothing you make from a block is going to fit someone perfectly, no matter the size. Particularly with the leotards, we've offered made to measure because everyone's body is really different and I've had people approach me and say that they don't think the cup size will fit them, that's why we offer it for the same cost [made to measure], so if someone wants it with no cup they can get it. We're also learning how to work with sizes outside of a school system where you always use a size 10 mannequin. One of the new styles we're doing actually goes up to around a size 16 with what we've done.
E: There's no Australian standard with sizing, so you can be at least three different sizes between different brands but it's just a number. We don't want to presume anything; every body is an important body.
J: I like something Elisa said recently which was "don't shame yourself, shame the clothes."
G: You're stocked at Distal Phalanx, and so many of the other garments that Danielle buys for the shop would be considered streetwear or clubwear, do you feel that your clothes live in the clubwear realm?
J: We don't like to dictate what someone can wear to a club, you can wear anything to a club and we definitely didn't want to limit ourselves to just being a club brand. I feel like I have the best nights when I go out and I haven't changed all day.
E: There's something there about not making plans. I am going to say it, it's a Ru Paul quote, "You're all born naked and the rest is drag," but please don't put that in the interview.
G: No, I actually will because I've never heard that before and I love it.
E: It's true! Jordan I think you still have that book, I lend it to you.
G: With so much going in the world that's very scary, what about making clothes feels important to you?
E: Escapism, there's still so much fantasy to be had. Life can be hard but fashion is fun.
J: I also don't think by seeing it as escapism you're ignoring that stuff, it's just a coping mechanism. The way we work, we don't know where we fit into this industry yet.
Elisa and Jordan will host the final instalment of i-D's collaboration with MPavilion, i-D DJs. RSVP to A Maroske Peech Experience here. The second capsule collection will be available at Distal Phalanx.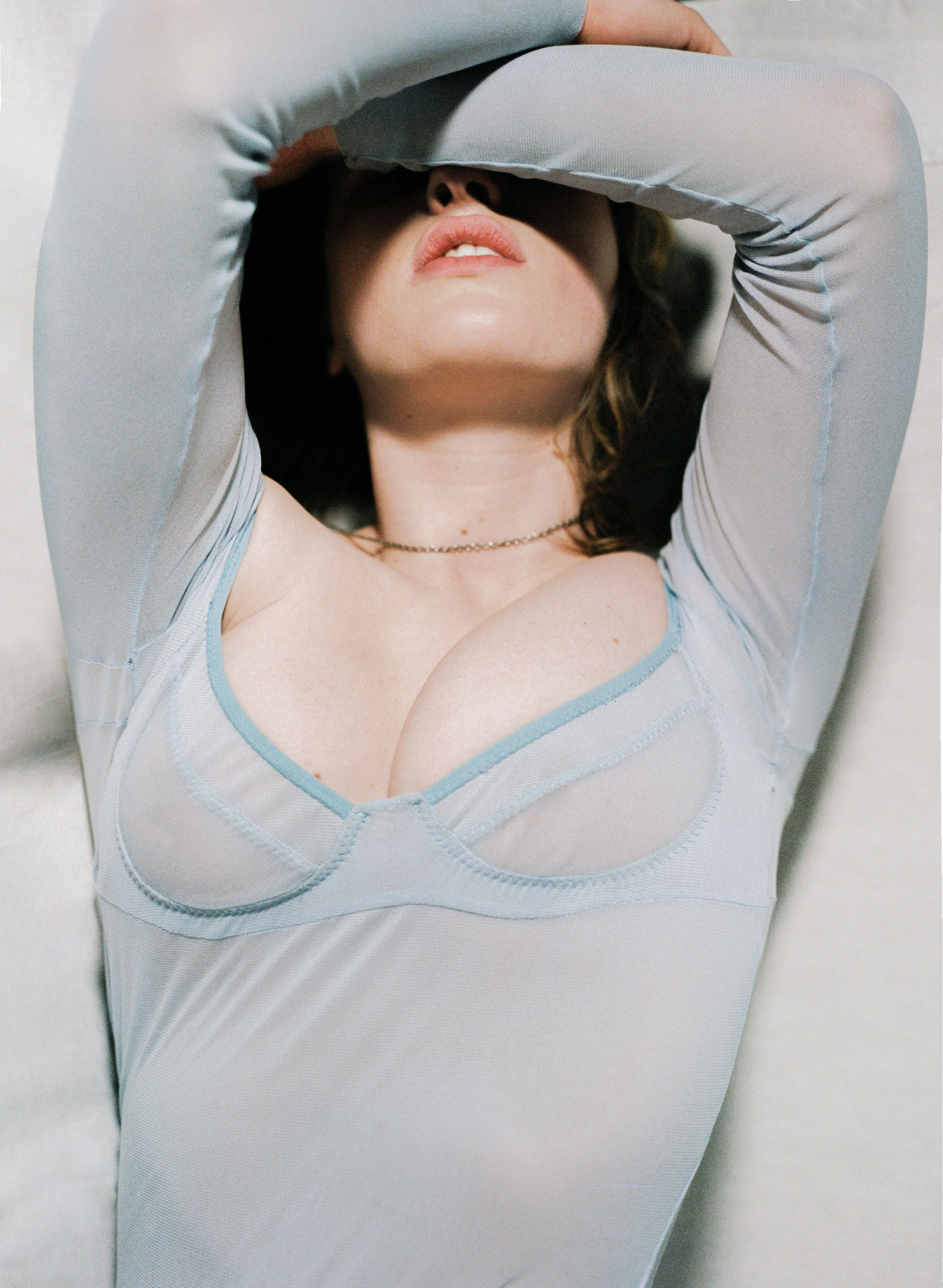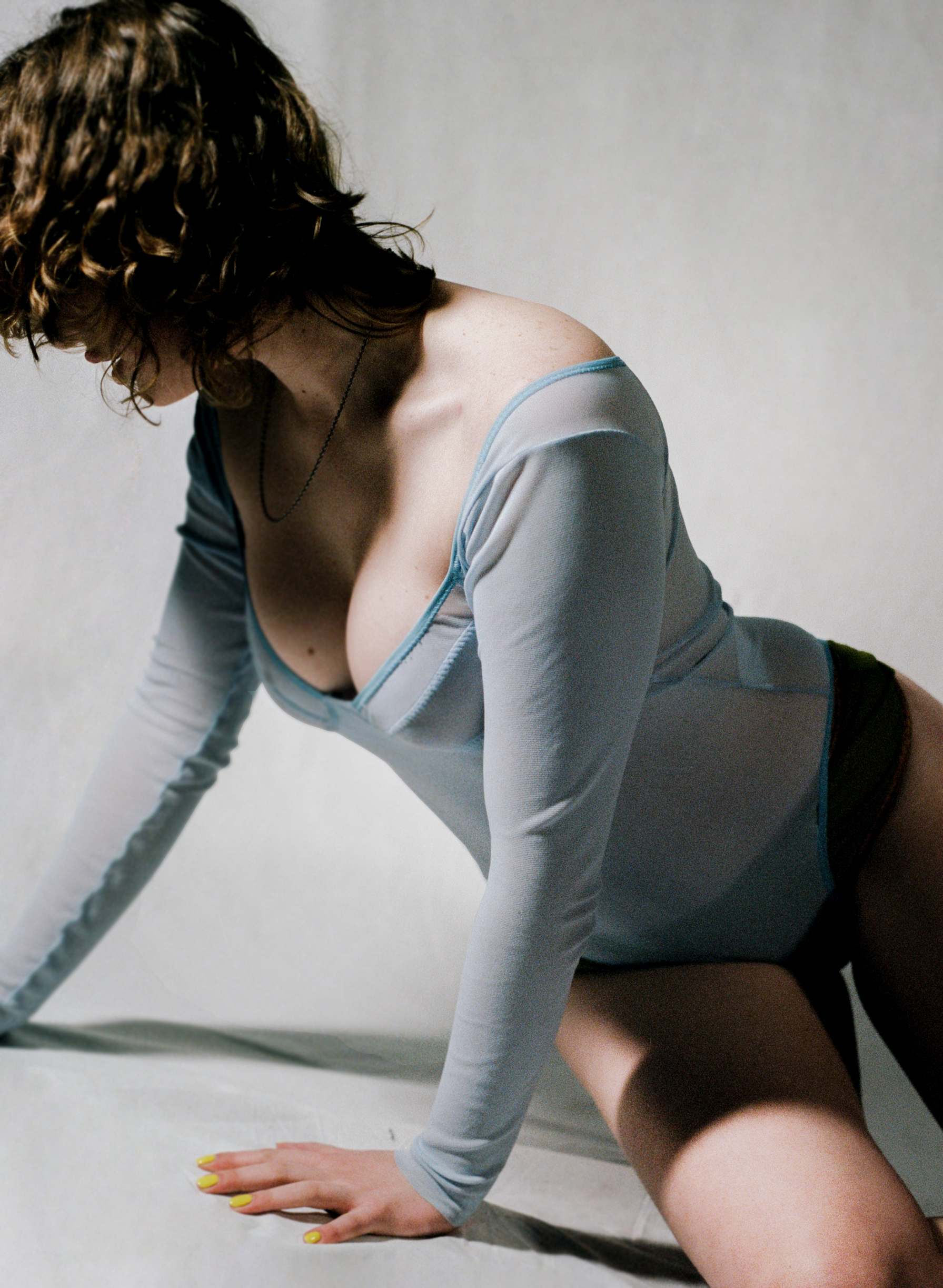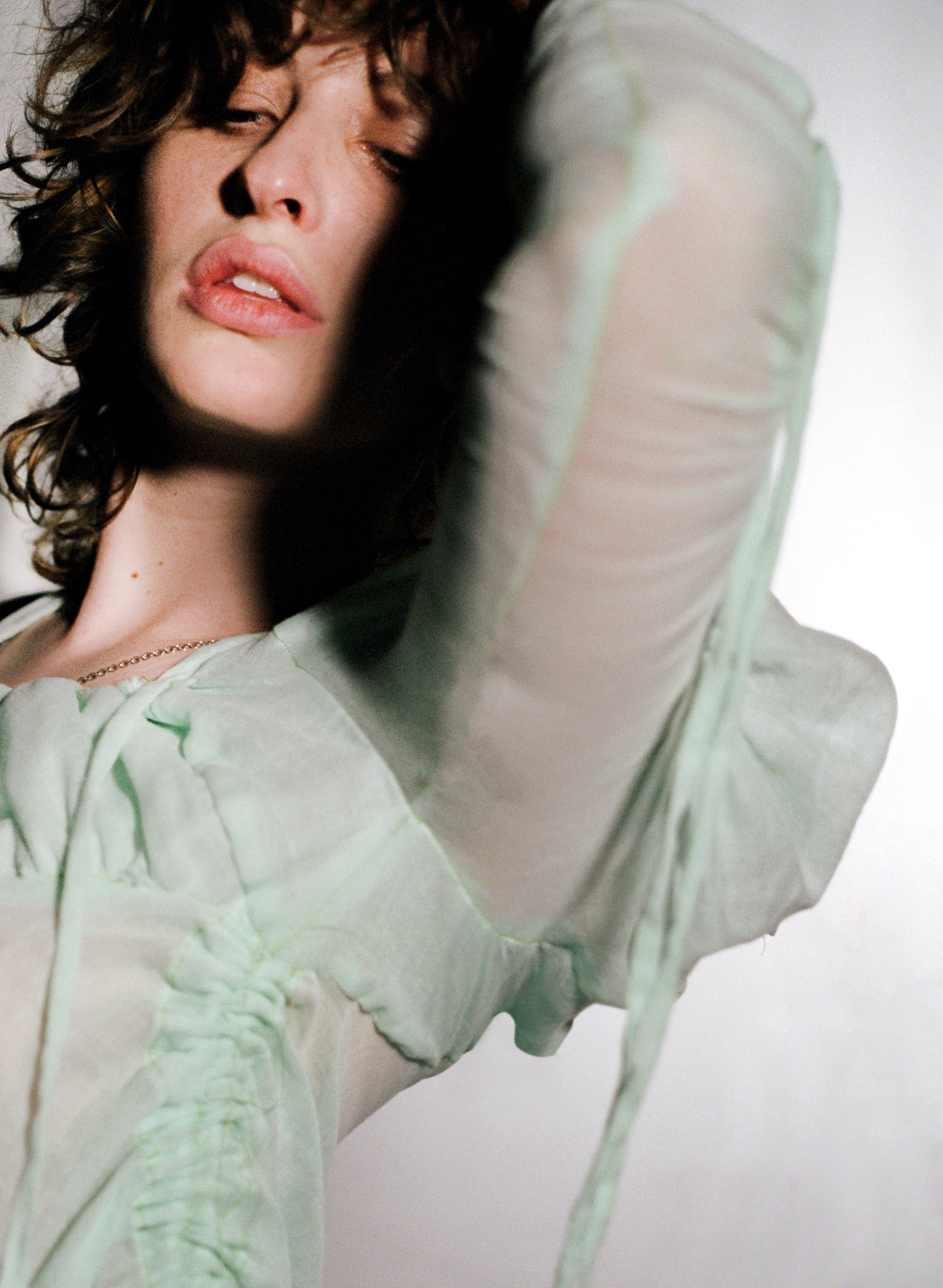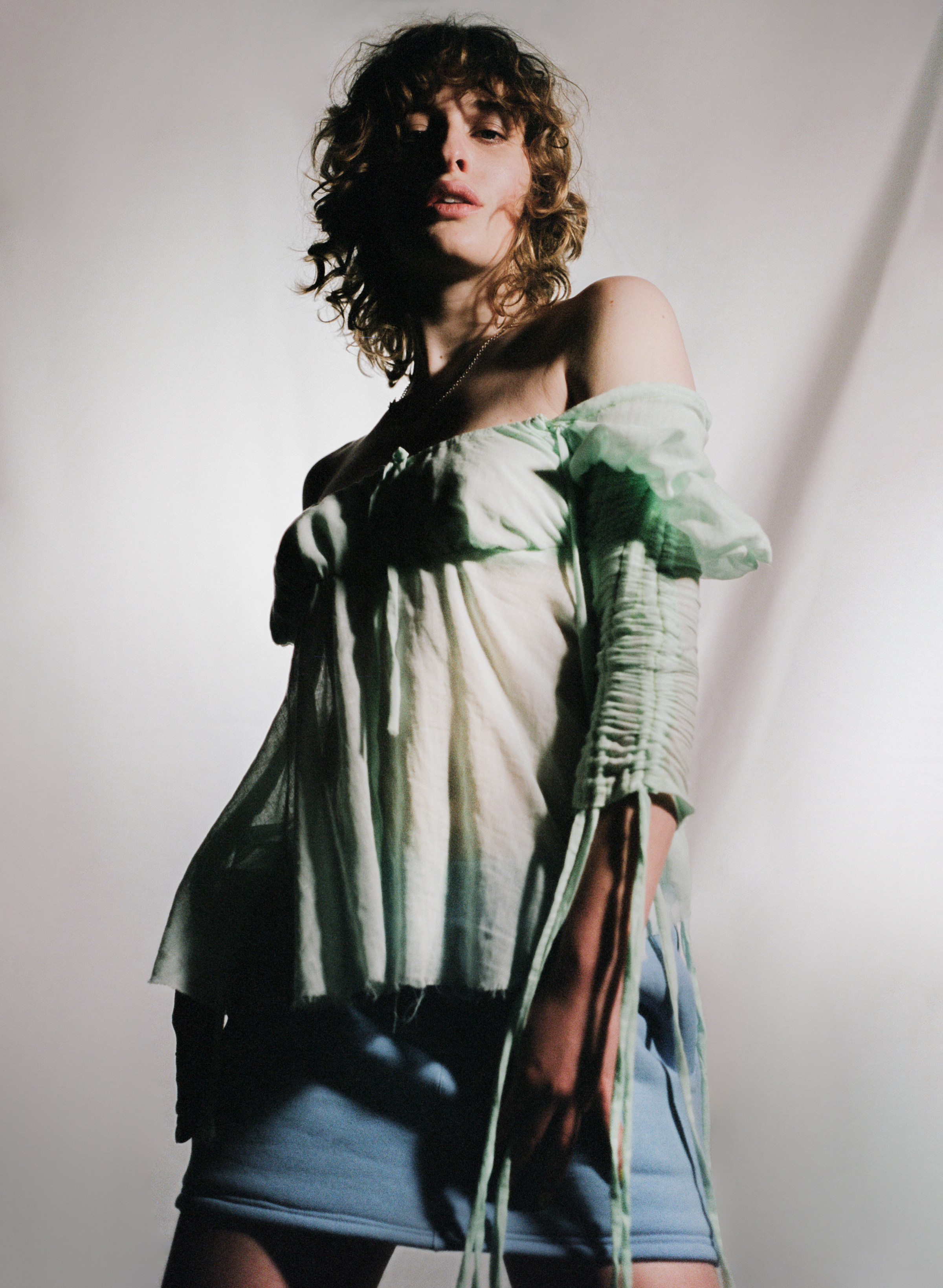 credits
---
Photography Constantine Virtanen
Brit d'Argaville @ Folk Co.