lil peep memorial plans include merch and a "beach gathering"
Gustav Åhr's mom invites fans to come celebrate Peep's "fascinating colorful life" on Long Beach this weekend.
|
29 November 2017, 6:31pm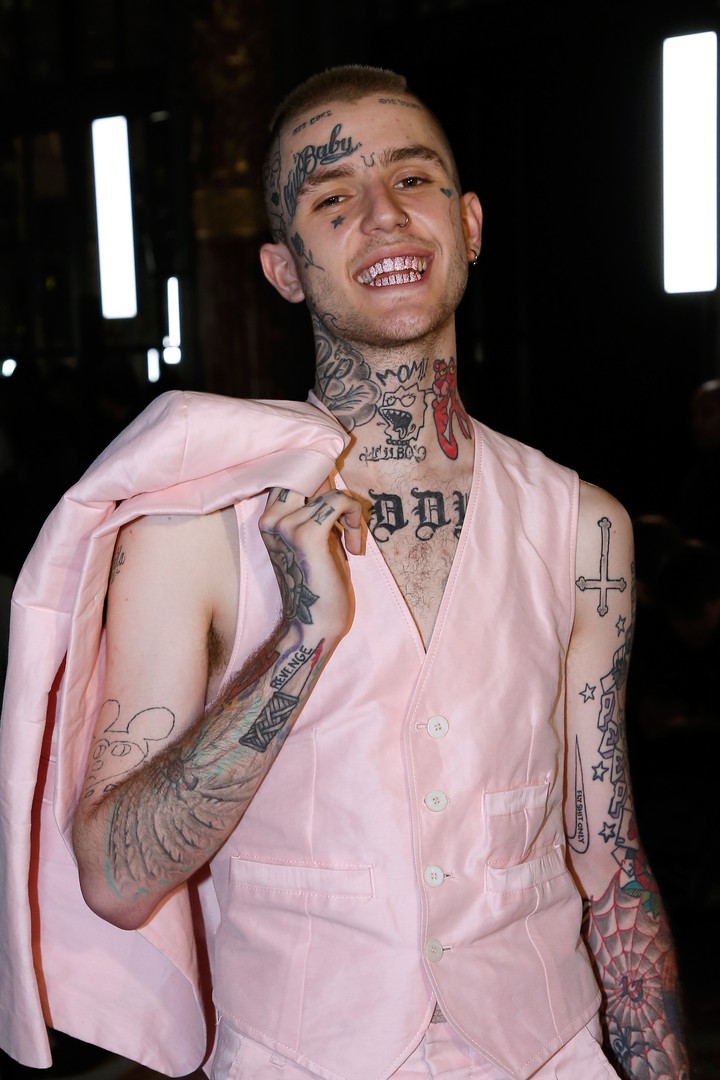 Photography Bertrand Rindoff Petroff via Getty Images
Gustav Åhr, a.k.a. Lil Peep, touched millions of young hearts during his short time on earth. Emo-rap's forever Goth Angel Sinner was doing it for the fans right up until his devastating death at the age of 21. A follow-up album to Gustav's genre-defining debut album Come Over When You're Sober Pt. 1 was expected to drop later this year. The Long Island legend was also working on some fresh Lil Peep merch, which his family has been inundated with requests for over the past two weeks. Yesterday Peep's team took to Instagram to tell the rapper's "most amazing fans" that their hero isn't done delivering yet.
"Merchandise was not something we were ready to release so soon because we were focused on grieving, and organizing a celebration of Gus's live," the message reads. "However, we have been overwhelmed with requests from loving fans hoping to support Gus and his family by purchasing legitimate Peep merchandise." This follows Peep's mom, Liza Womack, backing a campaign to get Peep's Come Over When You're Sober, Pt. 1 to No. 1 on the Billboard albums chart. She also promised "more music in the future."
As for that celebration of Peep's life, it will take place in his Long Beach hometown this weekend. In a message on Peep's Instagram, shared by his mom, an open invitation gives details of a "beach gathering" memorial service "celebrating the fascinating colorful life" of the late emo prince. "Light refreshments will be served before the speakers begin at 2pm," the announcement states. "This will be followed by a beach gathering in front of the hotel, and is open to all. In lieu of flowers, donations can be made to Oxfam."