janet mock on writing a new kind of twenty-something
Janet Mock spent her twenties in New York — first interning at Playboy and later editing at People. Here's what she learned.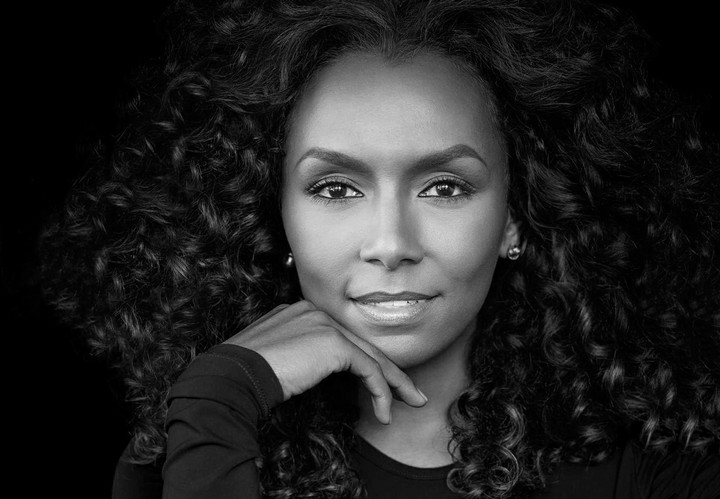 This article was originally published by i-D Australia.
Our twenties are mythologized. A decade of superficiality, selfishness, and sex during which we find ourselves, establish our careers, look for love. At least that's what we learn through television shows and memoirs, predominantly staring straight white women with glamorous and mysteriously well-paid media jobs in New York City.
In her new memoir Surpassing Certainty, Janet Mock defines a different kind of twenty-something by candidly discussing the decade in which she left her native Honolulu for New York to pursue a career in the magazine world. Along the way, she both found her own voice and learned to speak for others as one of our generation's most iconoclastic activists. Reading the book is to understand that as a trans woman of color, Mock has done what once would have seemed impossible.
"People have told the quarter life crisis story many times over, but for me writing Surpassing Certainty was about projecting a different kind of narrative that we often don't hear," she says over the phone. We only have ten frantic minutes on the phone together ahead of her panel appearances at two major Australian writers' festivals, but Mock speaks with the calm generosity of an activist committed to the work that must be done.
"Specifically for trans women of color, whose life expectancy is thirty years old, being able to make it past your twenties and not only survive but thrive — there is such great power in having that story out there as an example for young girls, to know they're deserving of taking up space in the world, they're deserving of following their ambitions. When I was struggling through that decade of my life, I didn't have any examples of women like myself who'd gone through similar experiences."
"For trans women of color, whose life expectancy is thirty years old, being able to make it past your twenties and not only survive but thrive."
In her early twenties, Mock began a magazine career interning at Playboy, later becoming a staff writer and editor at People. As Surpassing Certainty makes clear, Mock was inspired by the same sacred pop culture texts that many professional magazine writers are: Suddenly 30, The Devil Wears Prada, Sex and the City. But even as she enjoyed them, she was forced to acknowledge their bland sameness. "What's so great and powerful about popular culture, and entertainment specifically, is it has enabled us to see more images and more stories — but oftentimes there's a gap in the representation there," she explains. "For me, there weren't enough brown girls in those narratives. As I thought dreamily of being Carrie Bradshaw, I was able to be like, well, it's almost me but it's not quite me."
Mock's strength comes from a steely ability to look forward, and believe it's possible to rework those tired career girl tropes. "I had to use imagination. I had to have visions and propel myself into the story, into the narrative. That's why I became a writer, because I wanted to dream up different possibilities of what the world could look like with me at the center of it. To place myself there."
There's a perverse power in throwing the same sorts of questions journalists have traditionally asked of successful straight white career women for decades at Mock, who has subverted that Carrie Bradshaw archetype so fully that she can answer them in refreshing and informative ways. How does she do it? What propels her?
"A deep drive to plough through the unknown and make a space for myself, in a world where no space was just given to me. Being born black and native Hawaiian and trans in America, nobody was going to give me anything. It came with great risk to just exist," she says.
There's a recognition, too, of those "thousands of others" who have not made it. And of those who came before — Mock cites Marsha P. Johnson, and Sylvia Rivera, and Audre Lorde, and James Baldwin."There's a larger faith and trust in something grander and bigger than me. There is a plan, that I'm just one of thousands of people who are here and trying to do this work and do liberation work that enables more people to come in."
Mock notes with optimism that the world is changing. Popular culture is embracing diverse voices more than ever — the existence of shows like Issa Rae's Insecure would have been unlikely even five years ago. Her advice to young people who don't see themselves on the screen or page? "The stories that are out there now, view them as a starting place. If you see gaps, think of ways in which you can fill them, ways in which you can discover content or tell stories that are inclusive of your communities and yourself."
"If you see gaps, think of ways in which you can fill them, ways in which you tell stories that are inclusive of your communities and yourself."
The key lesson of Surpassing Certainty, which takes its title from Audre Lorde, is that self-discovery can be revolutionary. "Silencing one's self can create all kinds of problems and anxieties," says Mock. "For anyone struggling to open up to others, at least tell yourself the truth about your experience — maybe that's through writing in a journal. If you're hearing yourself, you can find a safe space and people through which you can share that self."
Mock describes her activism and career success as a byproduct of undergoing that very process, and that "very personal need to tell the truth." She now has two books and a popular podcast, is a regular contributor to Lenny Letter, and recently accomplished the impossible by revealing new information about Kim Kardashian in a candid conversation for Interview. With every accomplishment, she checks herself and aims higher. It's the only way to keep on dreaming and imagining something even better.
"I'm cognizant that when entering these spaces I have to bring my people with me," she notes. "I'm always asking, 'How am I making sure that when I leave this space, I'm the first but no longer the only person in it?'"