new music from kaytranada, taylor swift and sky ferreira
Um, T-Swift is rapping now?
|
04 September 2017, 12:31pm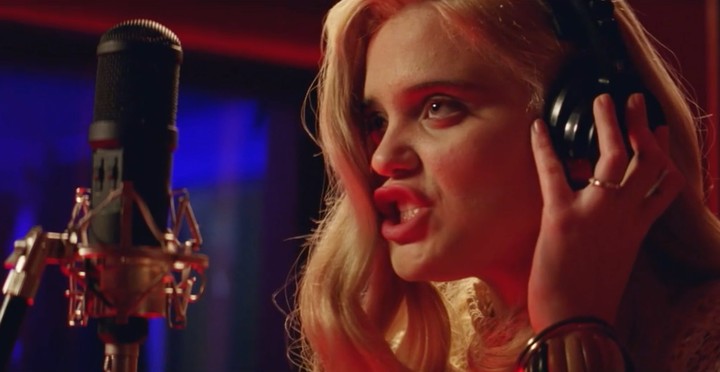 It's Monday morning, it's grey, autumn is officially here, and not even the good, cosy pumpkin-spice-latte Autumn. As beginnings of the week go, this is a tough one. So what better way to ease yourself into the next five days than with absolutely loads of new music? Luckily, Kaytranada, Sky Ferreira and Taylor Swift have all kindly obliged, dropping a veritable barrage of big tunes over the weekend.
It's been a hella busy year for Kaytranada, with his seemingly endless collabs (Nick Murphy, Alicia Keys, Chance the Rapper and Buddy), and his remix of Gorillaz's Strobelite from their new album Humanz. Luckily for us though, he still finds time to drop his own new tunes. Yesterday, the Canadian producer shared three new tracks on SoundCloud, tweeting that the songs weren't connected to any new project, they're just beats. And they're the perfect, lazy listening sounds to ease you into the week.
Speaking of easy listening – if you've been pining for a real recording of Sky Ferreira's caramel-y rendition of Lionel Richie's Easy from the film Baby Driver, then you're in luck. Three months after the movie's release, Sky is back with a video for her husky cover. Also directed by Edgar Wright, the clip features dreamlike visuals and plenty of shots of the singer serenading Baby as a baby. Emotional stuff.
A new music roundup wouldn't be complete these days without Taylor Swift. If you thought she'd give the world more time to unpick the meta references in comeback single Look What You Made Me Do, you were wrong. That might have been the old Taylor, but new Reputation Taylor waits for no man, and she's back with new track …Ready For It? whether we were ready for it or not.
The new track is a love song, but not as you know it from Swift. A million miles away from the gloomy teenage girl of Teardrops, the singer compares her relationship to the turbulent love affair of Richard Burton and Elizabeth Taylor and raps – yes, raps – "If he's a ghost then I can be a phantom, holding him for ransom." So much for a peaceful Labor Day weekend, Tay-Tay.