this is not a drill, there's going to be a 'mean girls' musical
Fetch is finally happening.
|
07 September 2017, 11:24am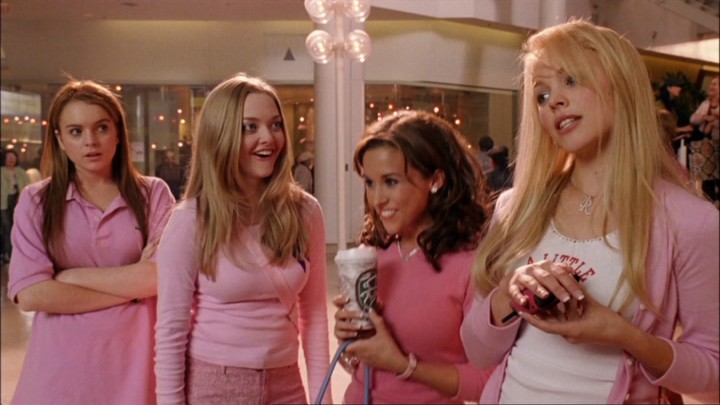 This article was originally published by i-D UK.
In a quagmire of frankly bleak news there is a shining beacon of light and hope: There is going to be a Mean Girls musical.
Honestly, congratulations to the world right now for developing this weird tendency to turn literally everything into a musical (Carrie, Brexit, the Cereal Killer Cafe). Because now this trend has birthed the imminent arrival of Cady and Regina and Karen and the recipient of no Christmas candy canes herself, Gretchen Wieners taking the stage in present time; which is when the musical will be set. Does this mean they will have Instagram and Snapchat at their disposal this time round?
Ok, yes, look, I know that everyone thinks musicals are the most uncool things since your mom discovered the eggplant emoji.
But to all the haters, well:
Because musicals are great and this one will be the greatest. It's being produced by Lorne Michaels, the creator of comedian birthing-ground SNL, who rightly acknowledges that "there are lots of things you can do better in a musical. The characters are fuller," as the New York Times reports.
Lorne is basically responsible for scouting/nurturing/gifting the following comedy machines to our world: Amy Poehler, Bill Murray, Kristen Wiig, Julia Louis-Dreyfus, and, of course — Mean Girls's writer Tina Fey. The SNL alumni is also penning the musical's script, and her husband(!) Jeff Richmond is composing the music with lyrics from Legally Blonde's Nell Benjamin. The director and choreographer comes from hit show The Book of Mormon, the show written by South Park's creators that will probably offend your parents. Ugh, much like Regina George's collection of pink, it's so perfect it's almost sickening.
It'll be opening to the public on Broadway next April, with press previews starting in March. If anyone wants to fly me over there for it, well, I guess if you insist…