jay-z talks about the importance of therapy and the meaning of masculinity in a new video
The rapper shared his thoughts in a "Footnotes" video for his latest album 4:44.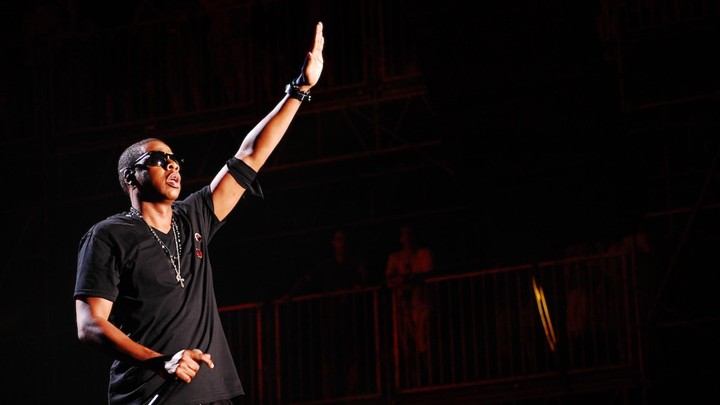 Jay-Z has continued his deep dive into his latest album, 4:44, with a new footnotes video, in which he discusses the importance of therapy and looking after your mental health.
In the seven-minute clip, which premiered on Tidal (obvs), Jay-Z, along with the likes of Jesse Williams, Chris Rock, Anthony Anderson, Mack Wilds, Meek Mill and Trevor Noah, spoke about some of the difficulties that come with the expectations of modern masculinity and about the message behind the song MaNyfaCedGod, which features James Blake.
Specifically, the actor Michael B. Jordan explained how there was a stigma about going to therapy in black communities. This in turn sparked a response from Jay-Z himself.
"We can't go to get therapists," he said. "You crazy at that point. It's like, 'A psychiatrist? You crazy.'" He continued with, "Three of your brothers are dead and your mother used to beat you. You need help. Someone needs to talk you through why you're feeling these feelings."
Elsewhere in the clip, Daily Show host Trevor Noah also spoke about how he wished the women had more understanding when it came to the pressures of masculinity. "I wish women knew how damaged we are by our perception of what a man is supposed to be," he said, "by our fathers, by our uncles, by our brothers, by the world around us, by our friends."
Likewise, activist and Grey's Anatomy star Jesse Williams questioned the definition of what being a "man" means, too.
"I think as we look at our relationships and we look at fucking trying to be something for other people, specifically men, it's this barrage of, 'You gotta be the man in a relationship,'" he said. "What does that mean? Does that mean have courage? And courage to do what? Does that mean be a leader? Be a leader how? Does that mean be physically strong? Because the weakest people that I've met in my life have been physically strong men."
The clip follows the release of the music video for MaNyfaCedGod, which was released on Tidal on 11 August and stars actor Lupita Nyong'o.