march for our lives showed me why we should listen to the kids
"This march is not the end of anything, it's the beginning of a revolution."
This article originally appeared on i-D UK.
On Saturday afternoon, I joined thousands of people at the March for Our Lives on the westside of New York City's Central Park to demand an end to gun violence. On my subway ride uptown to 72nd street, the train cars were packed with colorful protest signs and kids in strollers. When I finally made it above ground, the police informed me that the support for the demonstration was so large that it swelled an additional fourteen city blocks, spilling protesters onto the side streets and into the park along the route.

As many of us moved along the barricaded streets to find an opening, survivors of mass shootings from Las Vegas to Sandy Hook shared their heartbreaking and harrowing stories over the loudspeaker.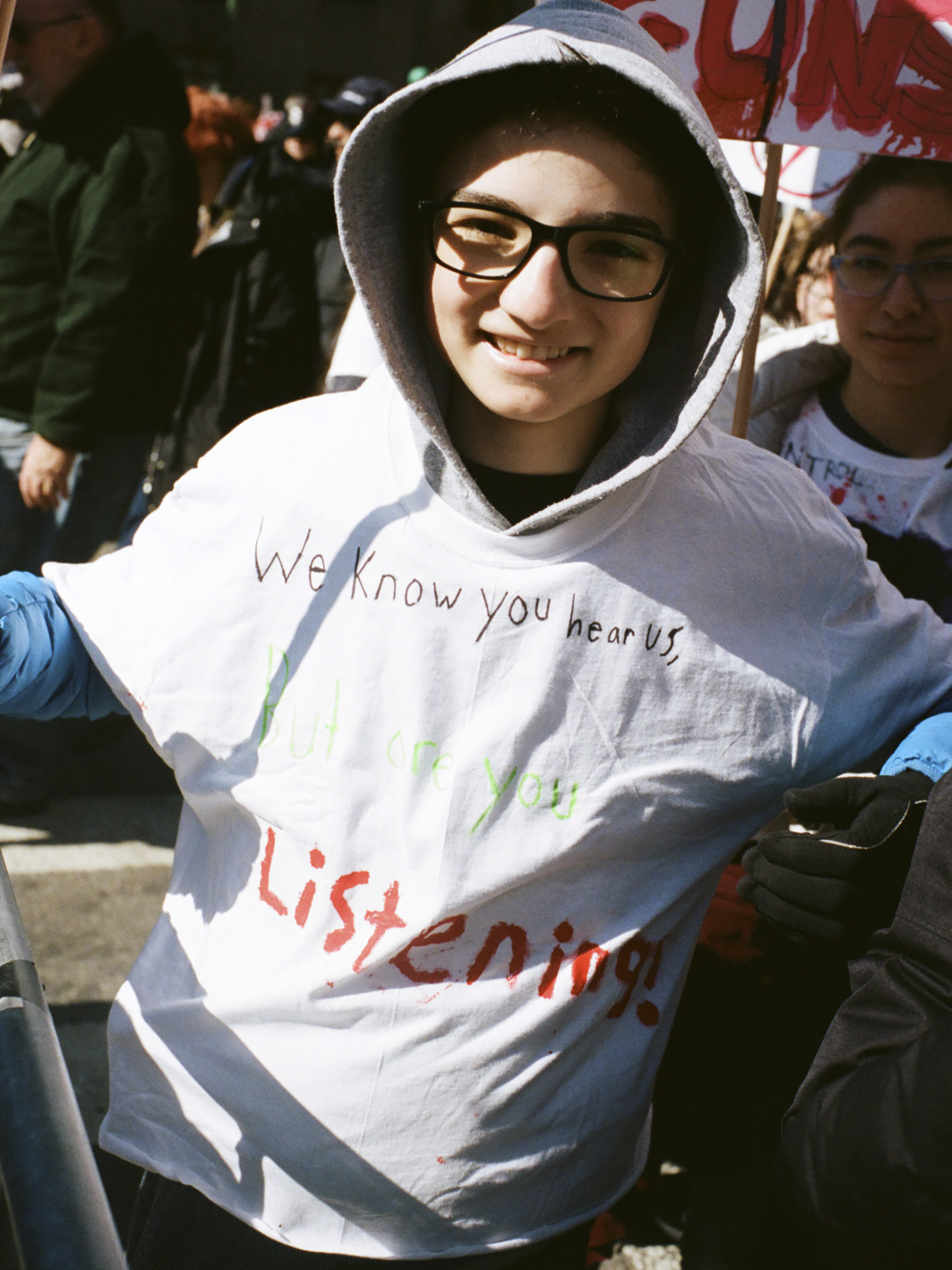 The sea of nearly 200,000 protesters was a mix of parents, students, and teachers. The march in New York City was just one facet of a global demonstration that day that brought out more than one million people worldwide. Many of those who took to the streets in cities like Washington DC and Los Angeles were spurred into action following the February 14 mass shooting at Marjory Stoneman Douglas in Parkland, Florida. That tragic school shooting left seventeen teenagers dead and fourteen injured. And it was just one of 17 that have already happened in the US in 2018.
At the rally, I spoke to one local high school teacher named Matt Rohrer, who was waving a sign that read, "This teacher doesn't want to die at work." Matt, who teaches 9th and 10th graders, told me he was at the at the march because he doesn't want to worry about his students getting shot at school.
"I want to educate people, teach them how to read books and solve problems, [not have to save them from a shooter]," he explained. "School shootings are a small percentage of gun deaths, but there are a lot of young people being killed by guns across the country and there has been for years."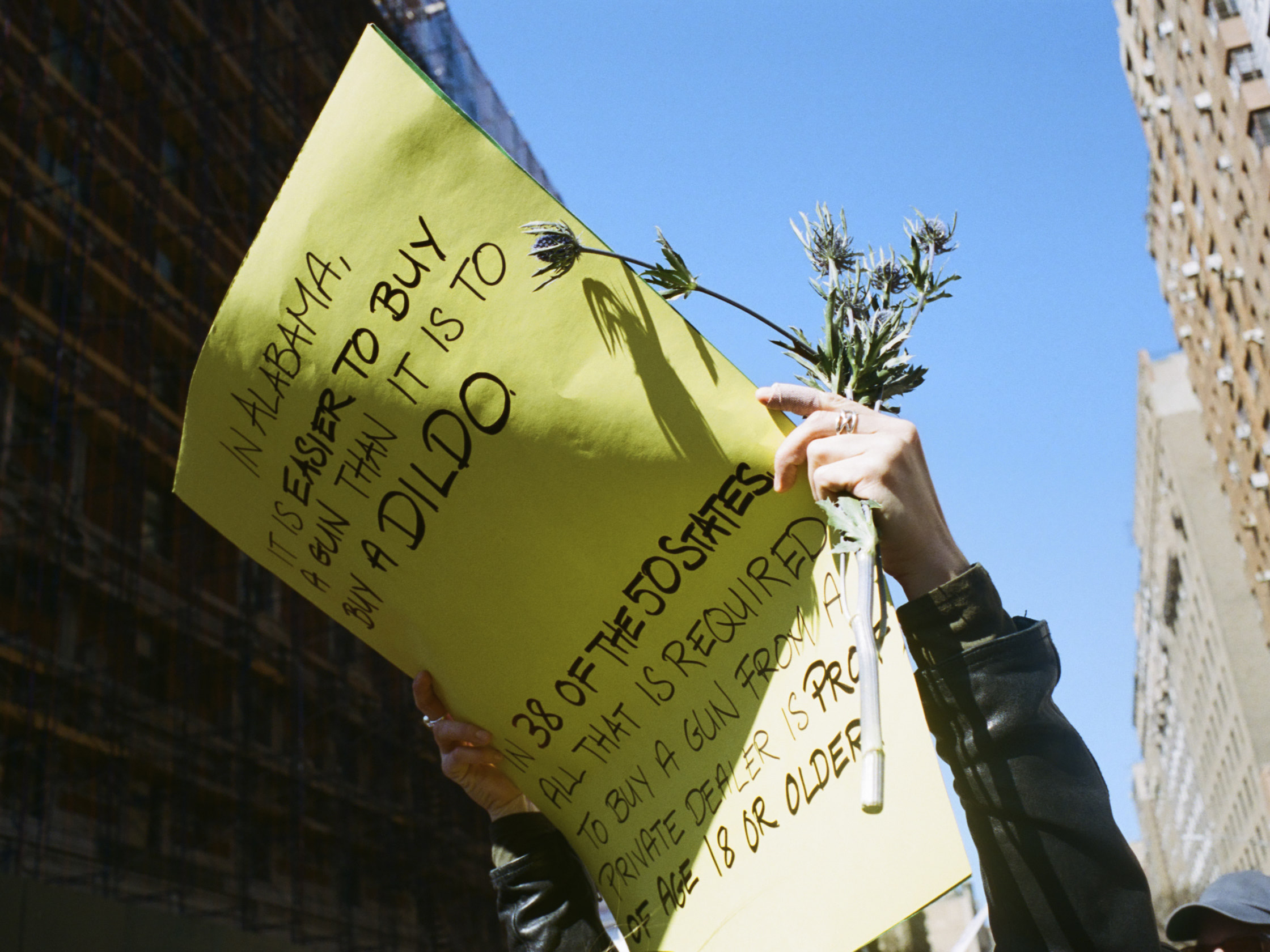 Following the shooting last month, the Parkland students have helped start a movement that has mobilized people, especially teens, to get active on issues like gun control. Their impact could be seen when thousands of students walked out of their classrooms in protest on March 14, the Parkland shooting's one month anniversary. This weekend the Parkland students inspired people around the world to stand up and let our lawmakers know that "enough is enough."
My siblings, who are all part of the "mass shooting generation" are used to active shooter drills and lockdowns at school, but my 15-year-old brother felt compelled to join the recent demonstrations because he no longer feels safe at school.
Recent protests around the country have garnered a diverse array of supporters of all ages, but the overwhelming presence of young people at the March for Our Lives in New York City was undeniable. From preschoolers on their parent's shoulders to bands of high school students, kids were out there to make their voices heard. Groups chanted things like "2,4,6,8, we just want to graduate" and "Teachers need funds, not more guns" with their signs in the air.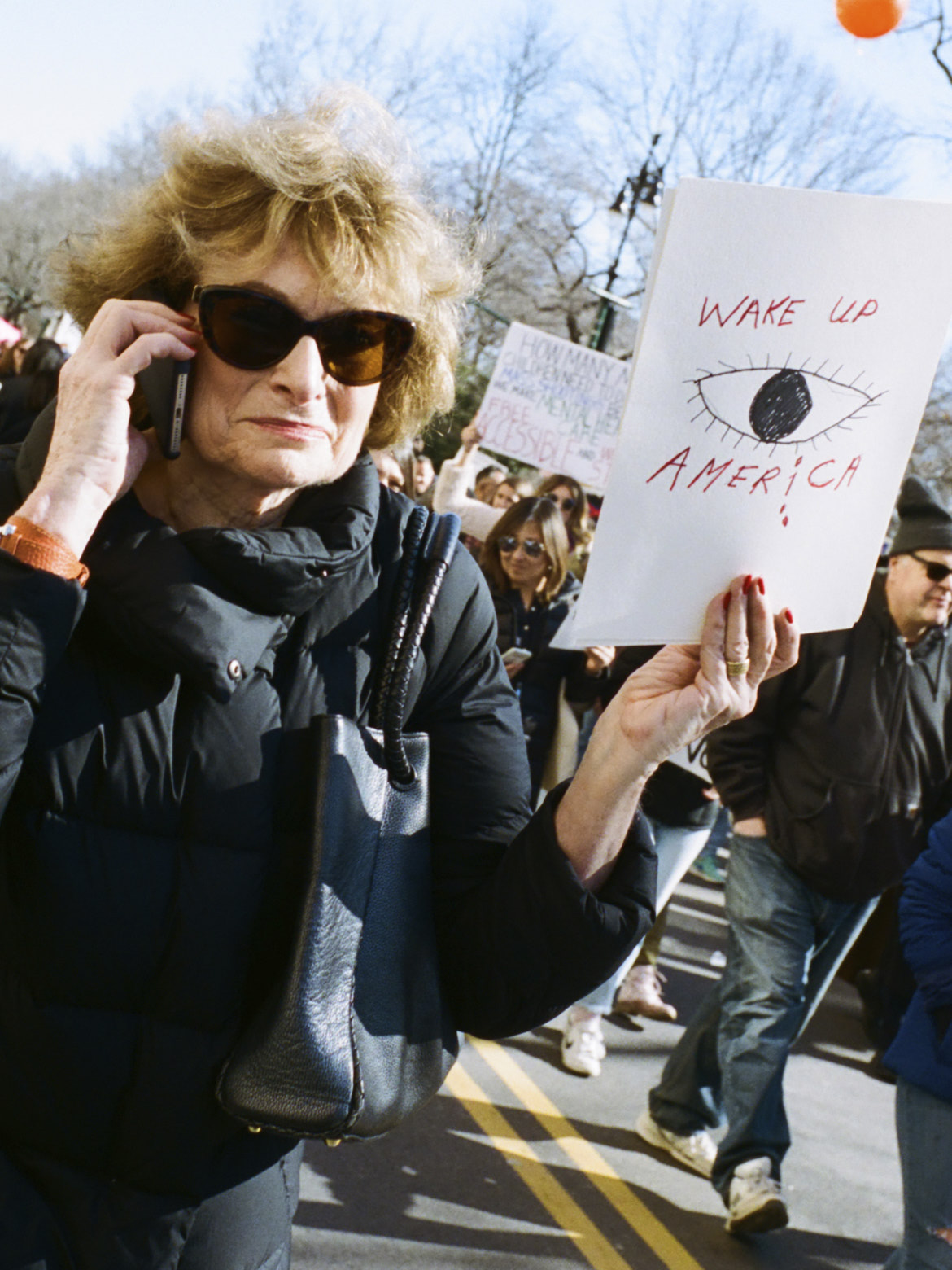 "The momentum around this feels different," said Madison Stricker, a student from New York University, who was marching with a group of friends. "You can't pick guns over kids anymore."
Groups of teens posed for pictures and danced in the streets, but their anger and frustration with the government and the lack of sensible gun laws was not forgotten.
"Senseless acts of violence like this could be avoided if we implement background checks and if people on the no-fly list can't get guns, just simple things," explained Ati Omilabu, a 19-year-old student who traveled from Cleveland. Her shirt was plastered with the words "Muse of the Future."
"Gun control has become so normalized in this country," added Madison. "When a shooting happens we mourn, but we don't change policy. We send thoughts and prayers, but we don't do anything."
This lack of action has been especially apparent when the victims are people of color. Many at the march were bringing attention to the fact that gun violence disproportionately affects black and brown communities. Black Lives Matter activists took the stage to address the crowd and BLM chants and posters filled the streets, shedding light on the fact that black people account for more than half the country's gun homicide victims, while only making up 14 percent of the population. But despite these staggering figures, the loss of black life doesn't garner the same kind attention from the media or politicians as white teenagers.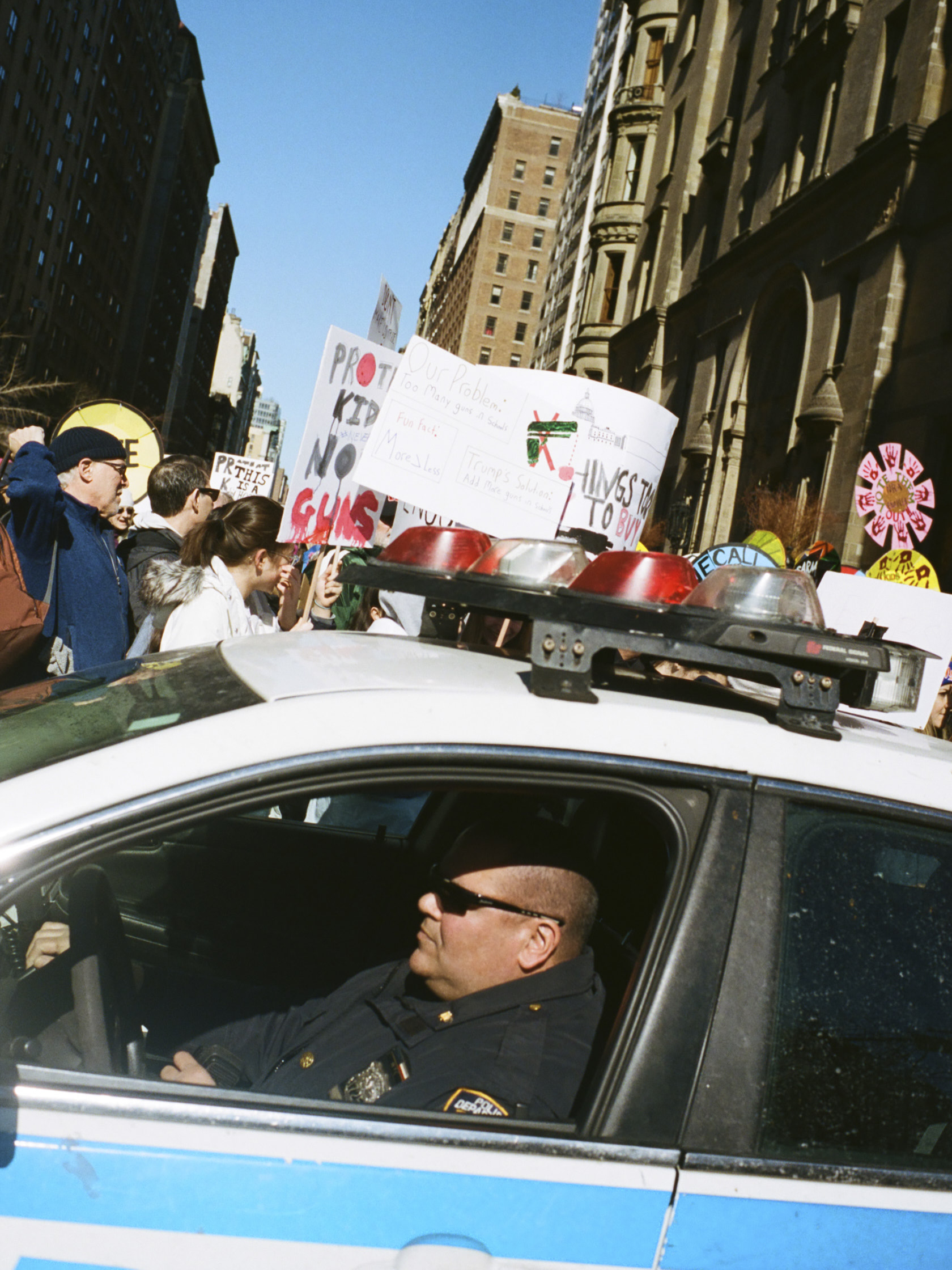 However, people I spoke with were hopeful that the Parkland students will use their privilege to continue to shed light on this issue and offer a platform for those who have been fighting for black lives.
"It's important that as people of culture, we are out here," said Devyn Kenneth, a 19-year-old student at NYU. "We want schools that aren't talked about that are primarily filled with people of culture to be spoken for. I feel like they are being overlooked and that is very unfair. It's not only a problem in privileged communities, but in underprivileged communities as well."
As David Hogg, a survivor from Parkland and one of the organizers of the protest said from March for Our Lives in DC on Saturday, "This march is not the end of anything, it's the start of a revolution." If that wasn't clear before, it is now.
"I think [these young people] are really inspiring," Matt told me before we drifted apart in the crowd. "This is the way we will see meaningful change."