princess nokia is going to drop an emo mixtape on friday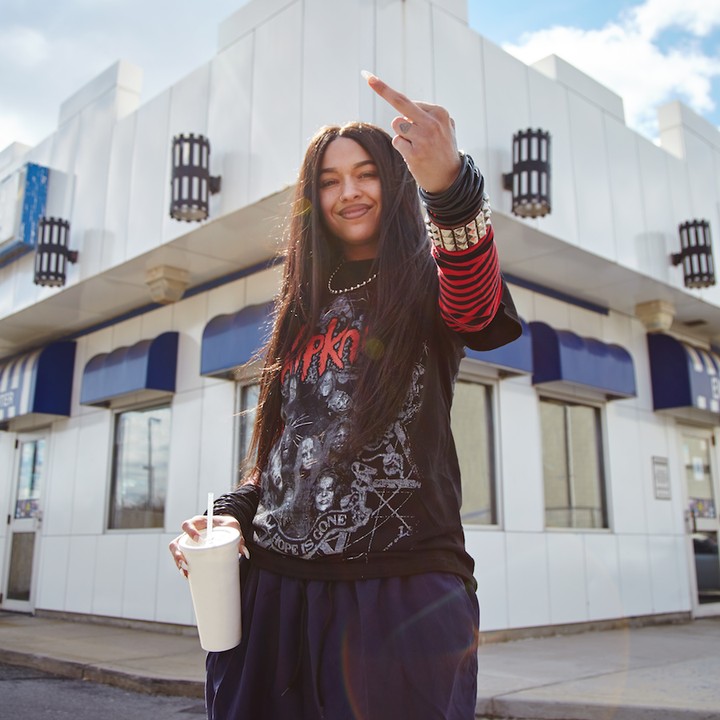 Image via Instaagram
Your fave NY Tomboy rapper just announced that her much-anticipated emo project, A Girl Cried Red, will be out on Friday. That's just four days away. "It's a whole emo/post-punk record," Princess Nokia announced during an interview with Ebro on Beats 1 back in February. "It's a lot of guitar, live instrumental. It's got a little rap in it, but it's mostly early millennial emo music." If you've been listening to Princess Nokia's own Beats 1 show, The Voices In My Head, you'll know that she's a massive fan of the genre. She even kicked things off with an episode charmingly titled "Your Eyes Are Bleeding," in which she spoke about black and brown kids reclaiming emo, losing her virginity to System of a Down, loving Paramore, and having a boyfriend who looked like the front man of Panic! At The Disco. Dreamy.

Princess Nokia — Destiny Frasqueri to her friends — just announced the release date of A Girl Cried Red on Instagram, alongside a photo of her wearing a Slipknot tee with her middle finger up ('cause she don't give a fuck).
Friday 13 is unlucky for some, but not for fans of great music.
This article originally appeared on i-D UK.