an exclusive backstage preview at halpern autumn/winter 19
Michael Halpern gives us an advance talk through his new collection.
|
16 February 2019, 3:00pm
Photography Zoe Lower
New York born Michael Halpern has, over just three season's worth of shows at London Fashion Week, cemented himself as a totally unique, totally unmissable, fashion proposition. After graduating from CSM he rocketed into our consciousness with a fully constructed, sequin-coated, disco dancing world. He's battling against the gloom and humdrum of everyday life with escapist, glorious, fashion fantasies. He's the dose of joy and glamour we need in our lives right now.
But looking beyond those easy headlines, Halpern's creations shine a little deeper. He's an assured designer, with a natural talent for a sexy, powerful, cut. He's not nostalgia-addicted, simply looking back and using the past to tell stories about the present, about modern women. He's a designer unlike everyone else in London right now. And luckily for us, ahead of his autumn/winter 19 show today, he took us on a backstage tour of his show, and talked us through the collection…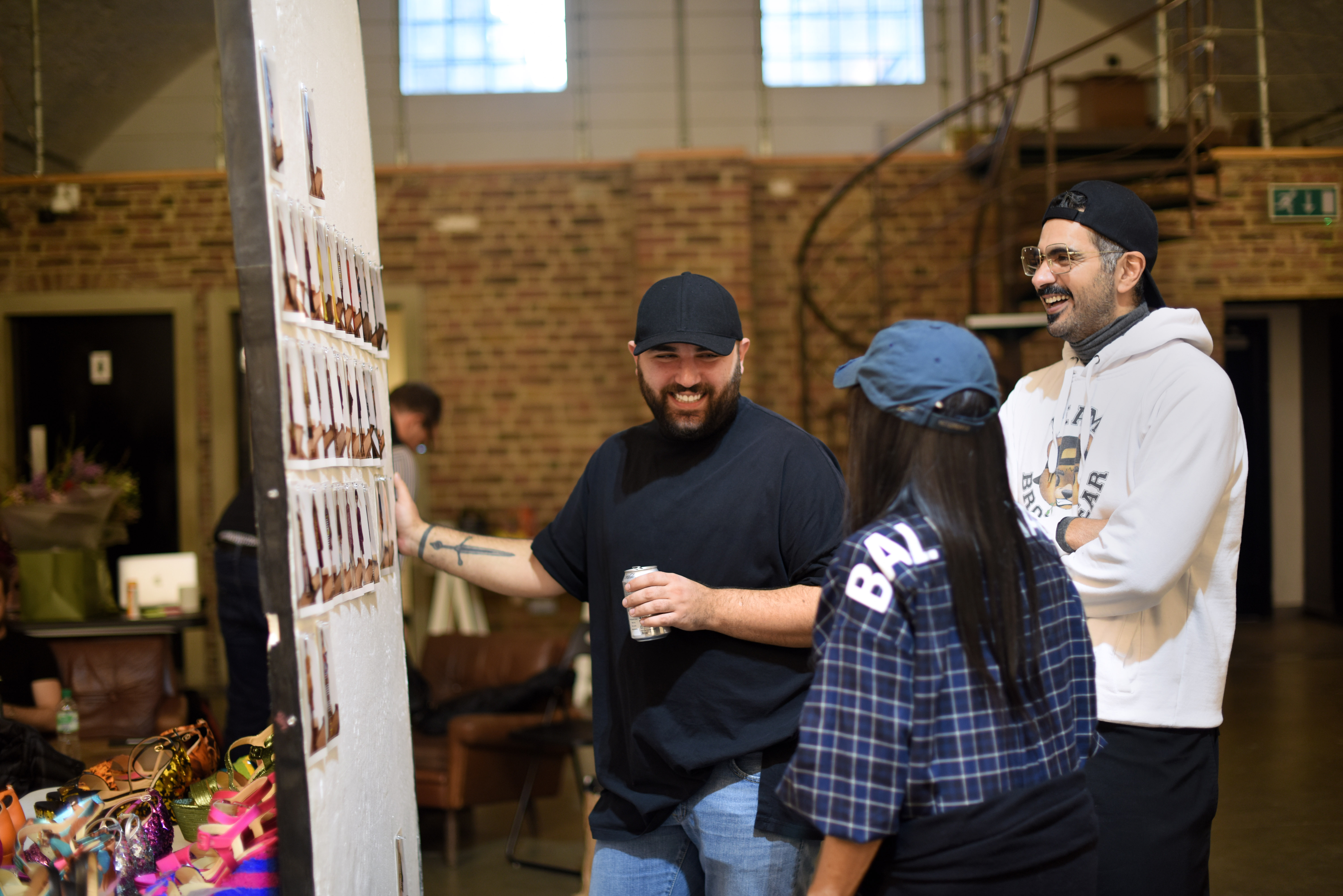 Hey Michael, how's everything going in the run up to the show?
Things are going great. I really love show time. I actually reallllllly love the styling, casting and fittings days before the show – it is always so exciting! I don't even want to go to sleep the night before that all starts because I love it so much.
So what was on your moodboard this season?
This season started off going really deep into the world of the incredible illustrator, Erte (His birth name was actually Romain de Tirtoff). His work is always something I have loved to look at for so many reasons. Whenever I speak about him, people always think he was Parisian, but in fact he was Russian but later lived in Paris. His use of colour, the fantastical imagination of reality vs. make believe, and the striking deco motifs and silhouettes are the most incredible parts of his work, which of course in turn was a great inspiration for this season.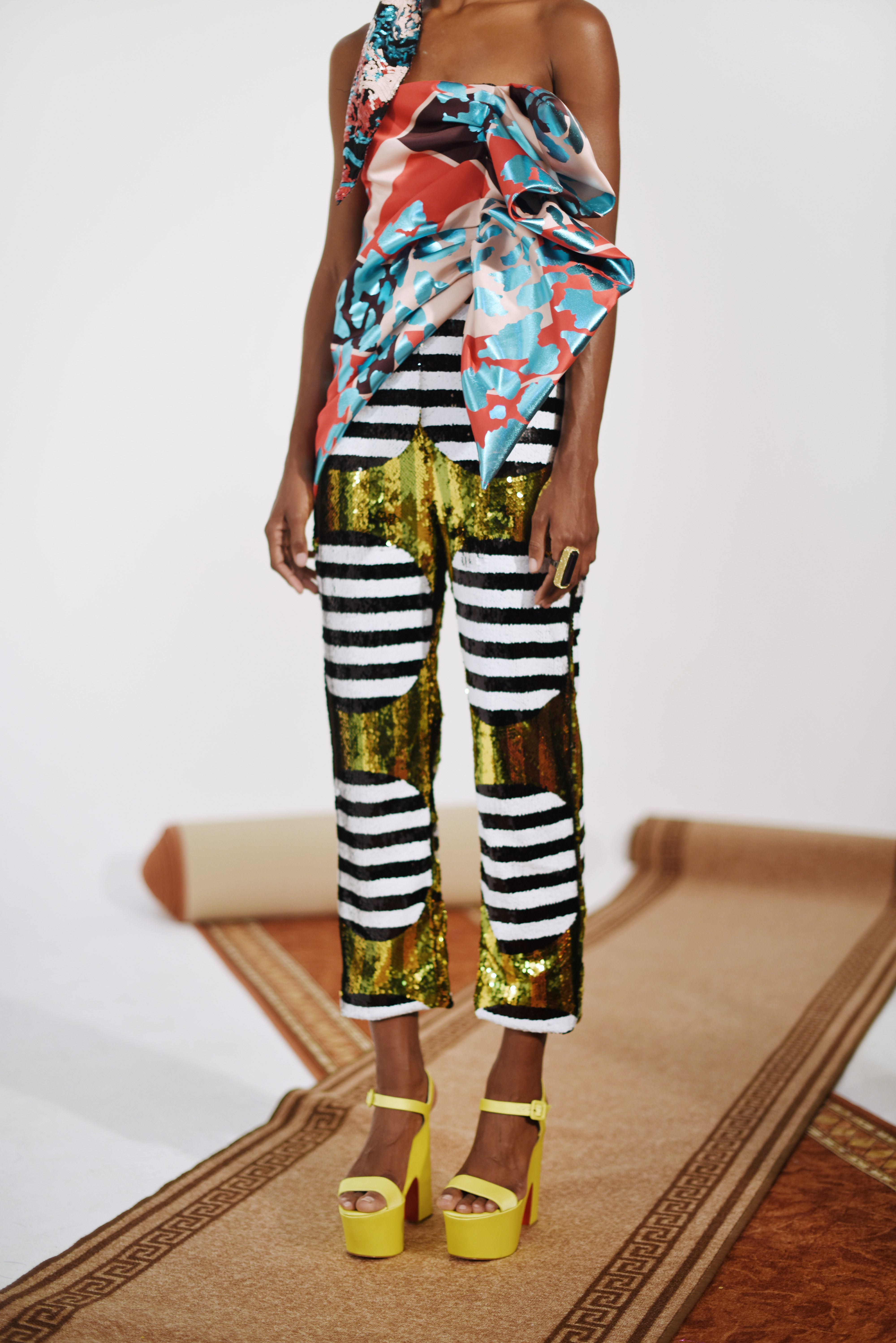 Last season introduced some new elements to your design vocabulary – will you be building on them for autumn/winter 19? What else is new this season?
The brand is about opulence, decadence, glamour, and rebellion; that will always be the case for me – it just so happens that our form of protest comes in boisterous wrapping. For this season I went back to a true and real focus in regards to draping on the body; and how to play with volume and silhouette through the manipulation of form. Working with jersey and lighter silk twills and super bodied duchess was a really extraordinary way to play into that world- it is a constant experimentation which is how I feel things stay fresh and exciting.
How does the design process work for you – from idea to completion? How do you decide upon what you want to say each season?
Intuition is really important to me, and I really live by trusting my gut with a lot of these things. I don't really sketch in the beginning of the collections – I work much more on the stand. After the research process -- which quite frankly happens throughout the whole season -- fabric, print, and embroidery development starts so we can get a feel for the weights in the collection. Then it is right to the stand for draping. Deciding on what to say really comes from the conversations I am having at the time, how people are feeling currently, and what is happening in the world.
Do you still get nervous before presenting a collection?
Of course! I think when you put so much of yourself and your emotions out there for everyone to see it would be weird if you weren't a little bit nervous, right? Otherwise, do you really care?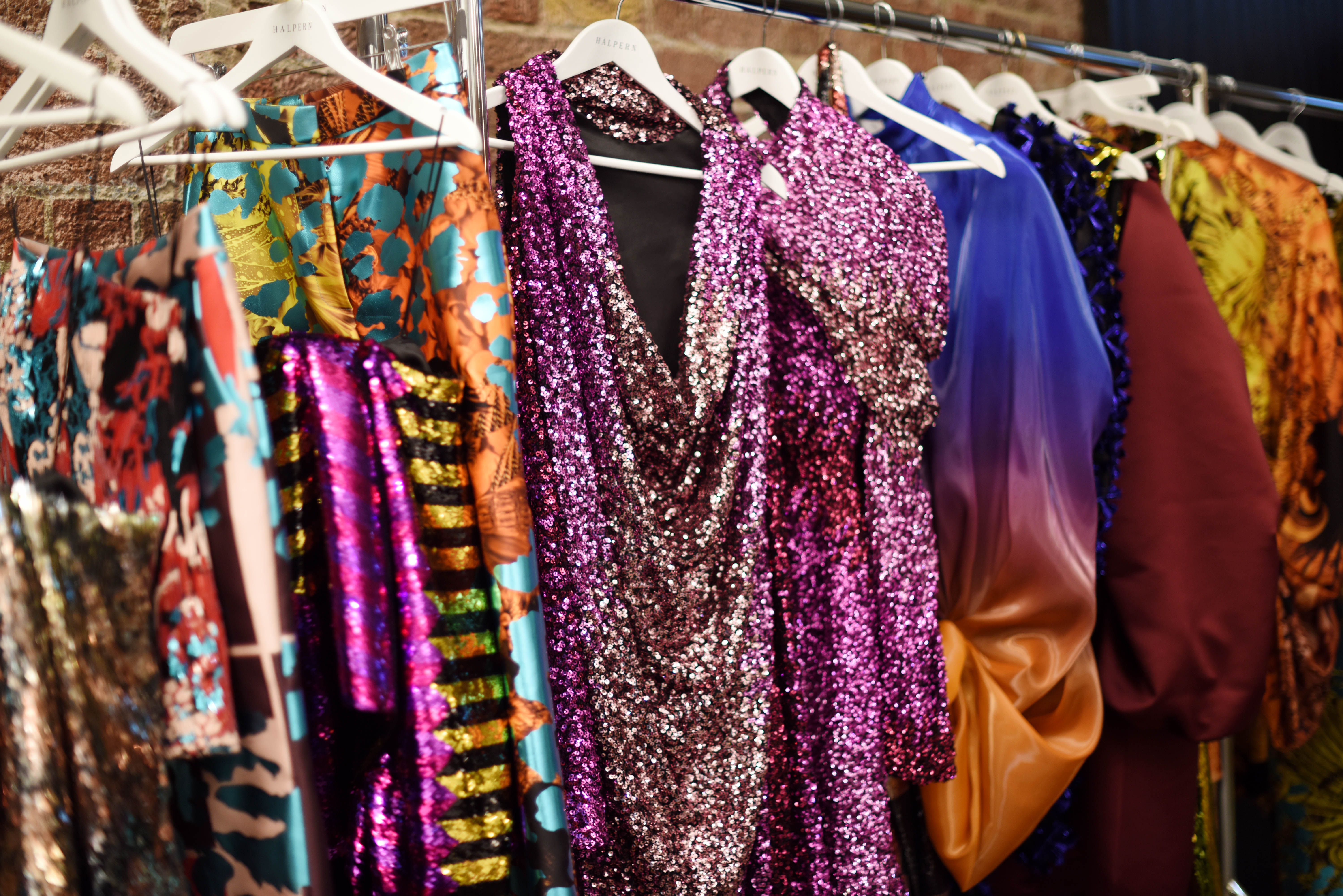 What do you enjoy most about putting together a show?
I love fittings, whether it is right in the beginning of the season or at 2AM the night before the show. When you see someone in the clothes and they take on a life of their own – that's a really exciting feeling. Of course I have a vision of what it will look like, how it will move, how a person will interact with the clothes; but until it's on someone, and it takes on their gait, their movement, that is when the excitement really kicks in. It's about creating a fantasy, and seeing that fantasy finally come to life is my favourite bit.
What advice would you give to anyone wanting to follow in your footsteps?
Authenticity. I believe being authentic to your vision is the most important thing. It can be a really scary thing to release something you believe in whole heartedly, but if it comes from a really authentic place, then you have nothing to worry about. Running a business, I have found out recently, is a lot more business than I initially anticipated, but you learn; and you have to learn quickly. Authenticity and perseverance – that's the key.