Darren Sylvester Broken model 2016, digital type C prints 240.0 x 320.0cm, Collection of Todd McKenney, Sydney © Darren Sylvester
darren sylvester never planned to celebrate consumerism, we did that on our own
With work featuring Chanel logos and fast food, the pop artist mirrors our love of purchasing.
|
22 February 2019, 12:35am
Darren Sylvester Broken model 2016, digital type C prints 240.0 x 320.0cm, Collection of Todd McKenney, Sydney © Darren Sylvester
"People seem to think that I'm trying to pull the system down from within, but I'm not. It's not a critique, it's a mirror," Darren Sylvester tells me, as we sit down at his Melbourne studio. Coupling an ability to read human behaviour with the sheer breadth of his multifaceted practice, Darren's voice emerges as a refreshingly arresting one within Australian art. While his work has often been misinterpreted as a celebration of vacuous beauty, today, it merely shines a light on consumerism and our radical obsessions with it.
At a time when logomania feels inescapable, Darren's upcoming exhibition, Carve A Future, Devour Everything, Become Something, couldn't be more timely. The show is set to be his first large-scale solo exhibition, with over 70 works spanning more than 20 years. Among them, For You, a dance floor comprised of a market-tested beauty colour palette courtesy of Saint Laurent; couches upholstered with cheeseburger wrapping; a sculpture which nods to Phoebe Philo-era Céline marble facades; a variety of his cinematic hyper-stylised photographs — and a specialty music room, where you'll be able to hear a host of Darren's latest musical works. i-D sat down with Darren to talk about all things consumerism, and his upcoming solo show at the The Ian Potter Centre: NGV Australia, Carve A Future, Devour Everything, Become Something.
Was photography your first medium?
No, I was a painter, pretty much all the time. When I was in high school, we never really had a photography lab, and in many senses, "art equals painting" when you're in high school. So when I went to university, we had a choice of either painting, drawing, or photography. And I just chose photography because I had never done it before — I'd never really taken a picture. I think it was cool that I was forced to get a 35mm camera — suddenly I had this thing which I could go and create work with. That's how it all began.
When you started, were there any artists who had an influence on you?
I'm sure there are some influences, but to be honest, I don't follow many artists generally. As a teacher, I often speak to my students about influence being the hardest wall to push through — doing exactly what you want can be tough. Everybody says that, and everybody thinks they're pushing that, but often, I don't think that everybody is. For a while after I'd finished university, I was making what I thought was art, and looking at a lot of art and being very influenced by it. But if you dig down and do exactly what you want, you will discover your own voice.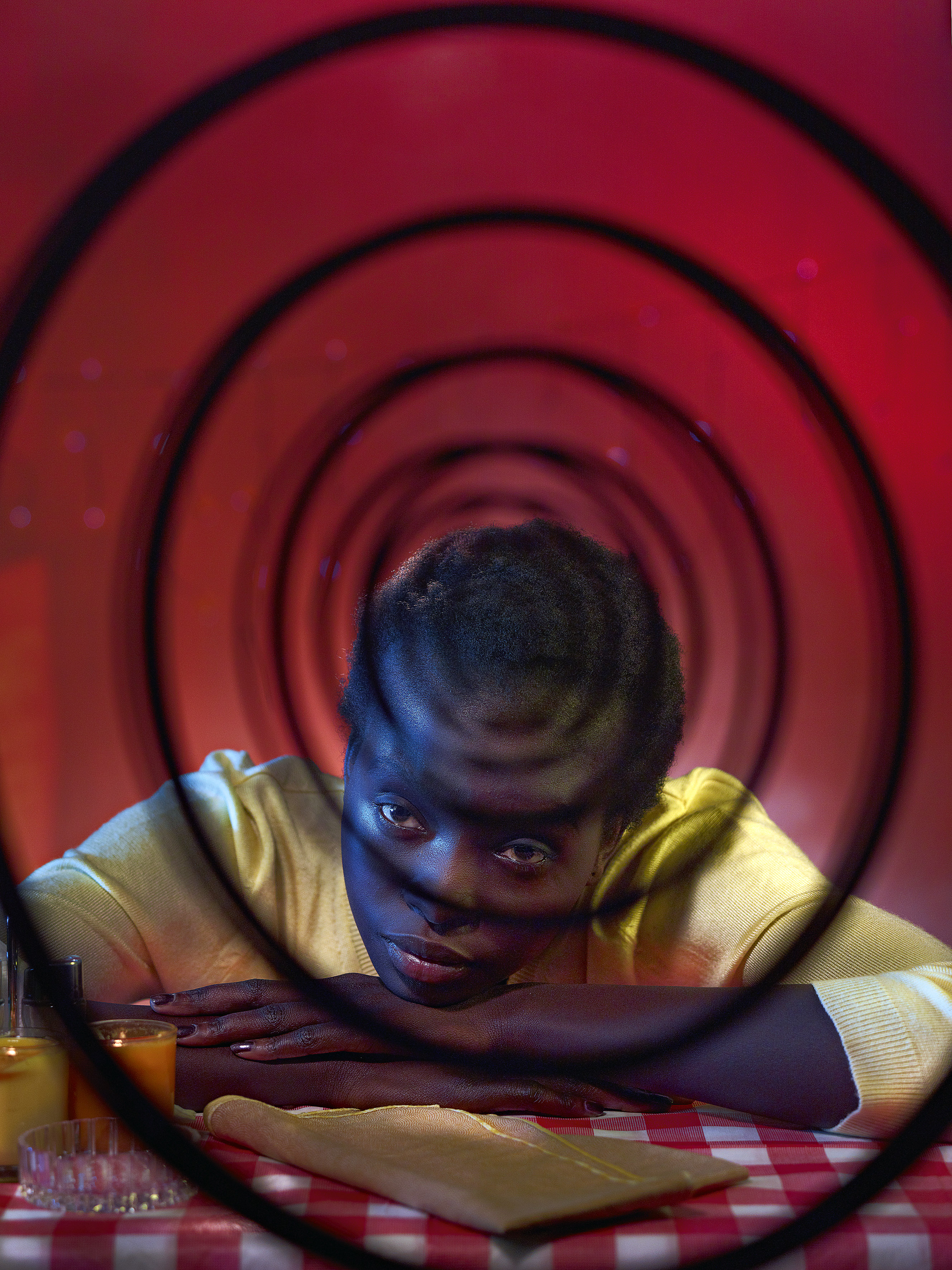 Do you think that's increasingly difficult now because of social media?
Definitely — it's a lot harder. I'm sure there are essays which have said it before, but everything these days appears to be created to be consumed through social media. All the [gallery] walls are white; lit from above; flash lit for a hero shot. Most art practices today, I would say, are built for Instagram. I mean, they're having shows in galleries, but I don't think the work is of interest, or is interesting. But, it's colourful, or there's a weird repetition to it, which Instagram seems to love. The algorithm wins at the end of the day, not us. In some ways I find that interesting. What is the end game? The homogeny means that there could possibly be an end game for art. It could be the selfie; it could be a mirror.
Your photography can be quite cinematic. Where does that come from?
American daytime television. Shows like Family Ties, Welcome Back, Kotter, Sesame Street — that's where the look comes from. The photography is interesting, because it's all about making what I describe as a 'B-Grade Set Sculpture', which is pretty much everything in my studio here. I'm trying to create a look that doesn't exist here, but perhaps could in Hollywood or on TV — one where you'd have to build a set. Things get reused and are often built roughly. But two things that are important: one, I don't use flash. I only use constant lights with gels, and that gives it a bit of a 'TV look'. And the second, is that I'm always shooting in a studio, or in a room — rarely outside.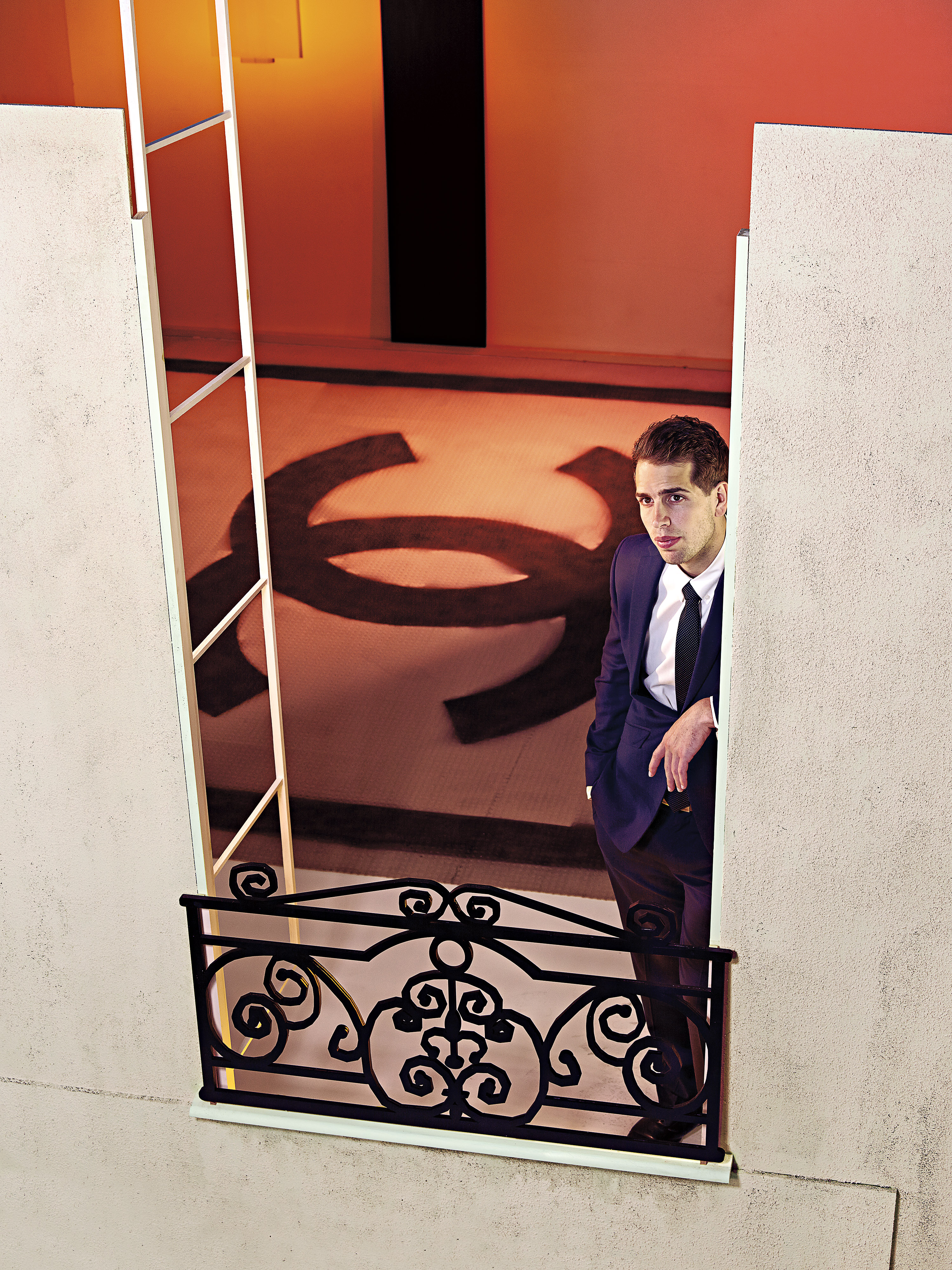 How does consumerism inform your work?
It's just something we do in our western world. I have to go to the supermarket, and you probably do as well. There's nothing here to make fun of, or make note of, it is just one of those things that we do. And it always surprised me that when I did go to galleries — particularly of younger artists painting landscapes, trees or abstract — it would strike me that nobody was speaking about what was actually happening. But when I was starting out around fifteen years ago, the obvious thing to me seemed to be that people liked buying stuff. And it was a really obvious thing that never seemed to be included in art.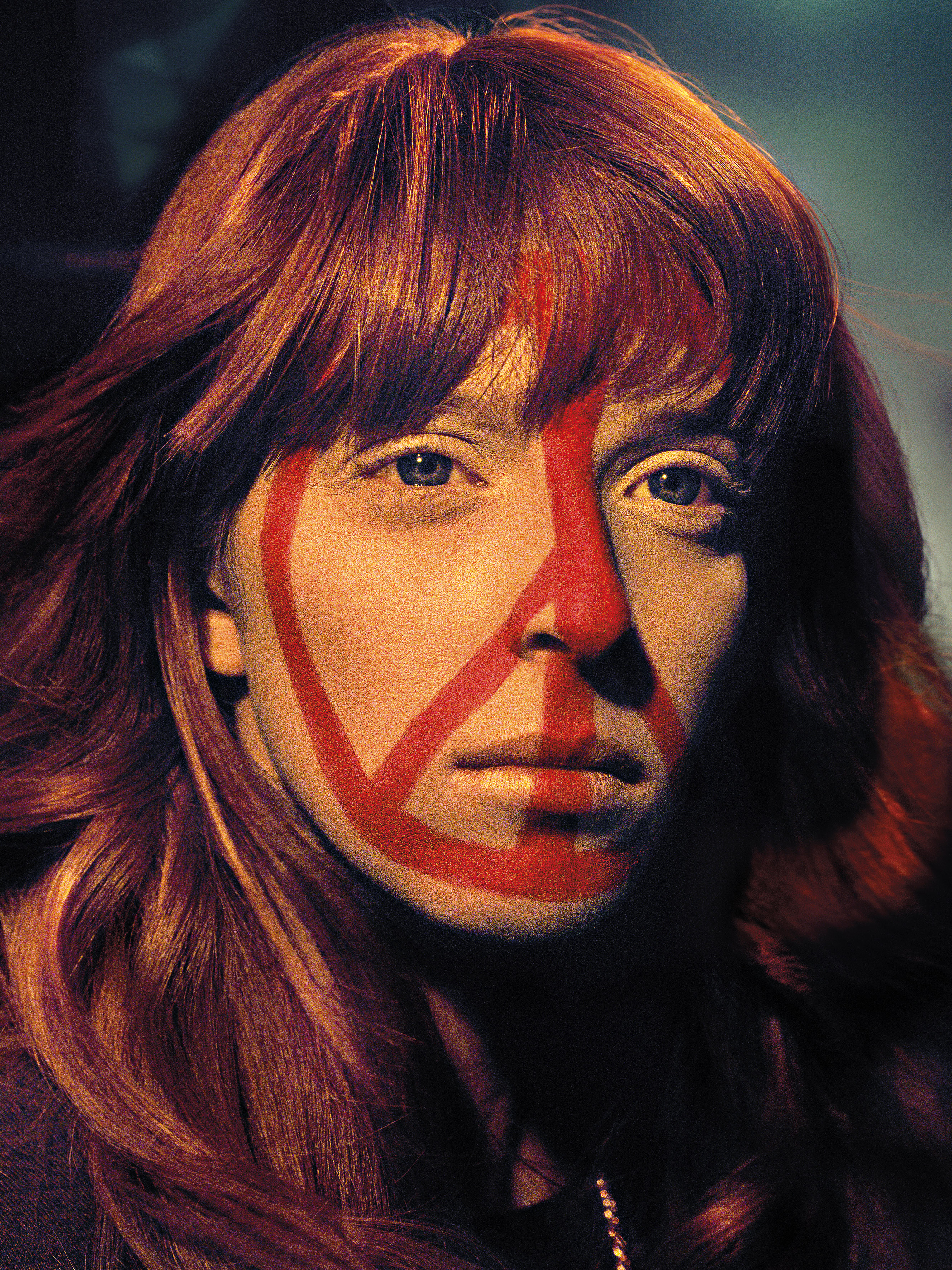 Your upcoming exhibition, Carve A Future, Devour Everything, Become Something , is set to be your biggest yet. What can we expect to see?
It spans more than 20 years worth of work, with over 70 artworks included in the show. We're vaguely describing it as a "sculpture garden," meaning that there are various objects within the space, and you walk around, but not necessarily in a straight line. There are photos which reach back to my earlier work, and then there are images as recent as last year. There will be a lot of sculpture: hamburger couches; a new Celine work which has just been built; the dance floor [For You] is in it; Ouija boards are in it; there are wooden masks which I've carved. There's also a lot of video included in the show, as well as a special music room which will play 10 of my pop videos. It's quite wild-looking, we imagine — a bit like a Dover Street Market Store.
Darren Sylvester's solo exhibition 'Carve A Future, Devour Everything, Become Something' will be on show at the The Ian Potter Centre: NGV Australia from March 1 until June 30.