Image courtesy of Art School.
art school disrupt london fashion week with the help of former playboy bunny pippa brooks
As the embodiment of Art School woman, the alternative It girl, artist and curator's life, looks and loves inform each piece of the high-glamour pre-collection of eveningwear.
|
15 September 2018, 9:32am
Image courtesy of Art School.
Evolving out of the mainline collection that has pushed the men's show schedule forward with its gender-fuck spectrum of otherness, Art School are now spreading their influence to London Fashion Week. This season they're presenting a pre-fall 19 collection that explores the otherness of femininity. Here, the Art School woman is being defined through the ultimate exploration of Pippa Brooks as the design duo, Eden Loweth and Tom Barratt, continue to challenge the rules of design and question perceptions around queer fashion.
From the moment it launched in late 2016, this queer fashion practice has been based on the collective process between friends. Shining the catwalk lights onto excluded identities, they continually give a platform to the unrepresented. The message has always been: "We are here and we stand proud of who we are and where we're going. For their final MAN show, Art School's High Concept Character cast screamed it louder than ever. But why stop there? Keen to expand the Art School universe and share their message to a wider audience, the women's schedule provides the perfect opportunities to push possibilities. As of today, Art School will navigate the distinctly two-gendered show schedules, while keeping their own genderfluid outlook. The first chapter of this new beginning is aptly titled Volume One.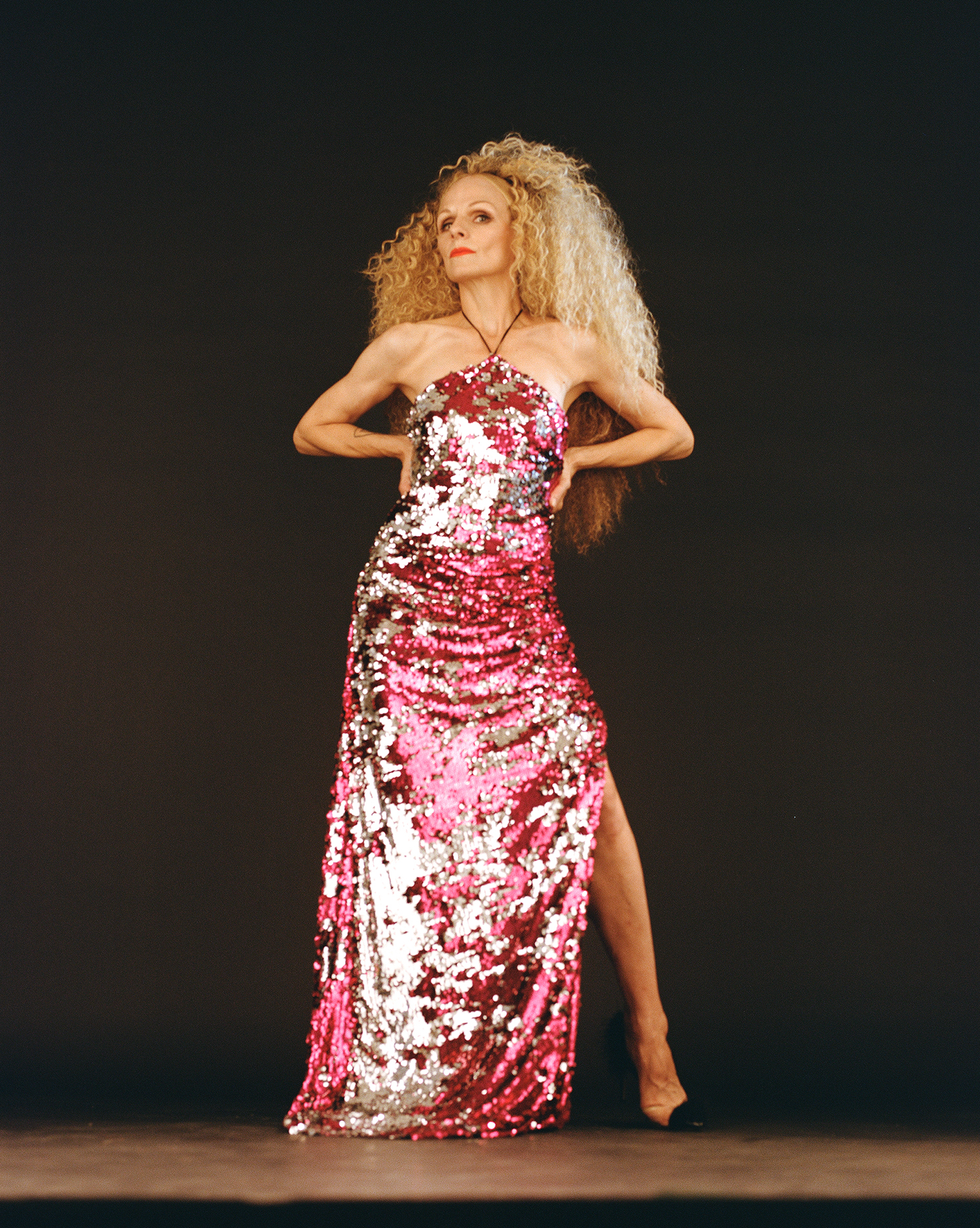 Eden Loweth and Tom Barratt have always been drawn to women living on the edge of expectations, women who walk their own path and create art accordingly. Pippa Brooks is the ultimate muse. Ever since Theo Adams shared an image of her back when they were casting their very first presentation, they've returned to the artist and curator again and again, each time pushing the collaboration further. Volume One is a celebration of this creative coming together.
"The collection is an ode to Pippa Brooks. A Playboy Bunny, a mother, a hard bitch," explained the press release. This alternative It girl, is the life and soul of the party and therefore the perfect Art School muse. As the embodiment of Art School woman, Pippa's life, looks and loves inform each piece of the narrative-stitched garments. Continuing their unique process of creating of garments in direct relationship with the characters that wear them, Volume One investigates three iconic beauty moments in Pippa's life, reflected and refracted by the Art School lens. In the look book and supporting behind-the-scenes film shot by Tom, our focus is on these narratives as Pippa performs, as choreographed by longtime collaborator Holly Blakey. As we exclusively share the visuals, Art School fill us in on how and why they're building their brave new world.
Now, we've long celebrated the gender-fuck spectrum of otherness that is the Art School world during London Fashion Week Men's but this is the first time, we get to do it for women's. Why now?
The idea to create a collection for women's fashion week evolved from our experiences in Paris selling the collection during men's week. We felt like we had refined our offering of eveningwear for our final Fashion East show so wanted to show what we can do to a womenswear audience. We love showing during men's as it's an open-minded space to show the way we do things, with our diverse range of models and element of performance, but we realize the clothes we are designing are loved by women and femmes so it's about time we showed our face at LFW!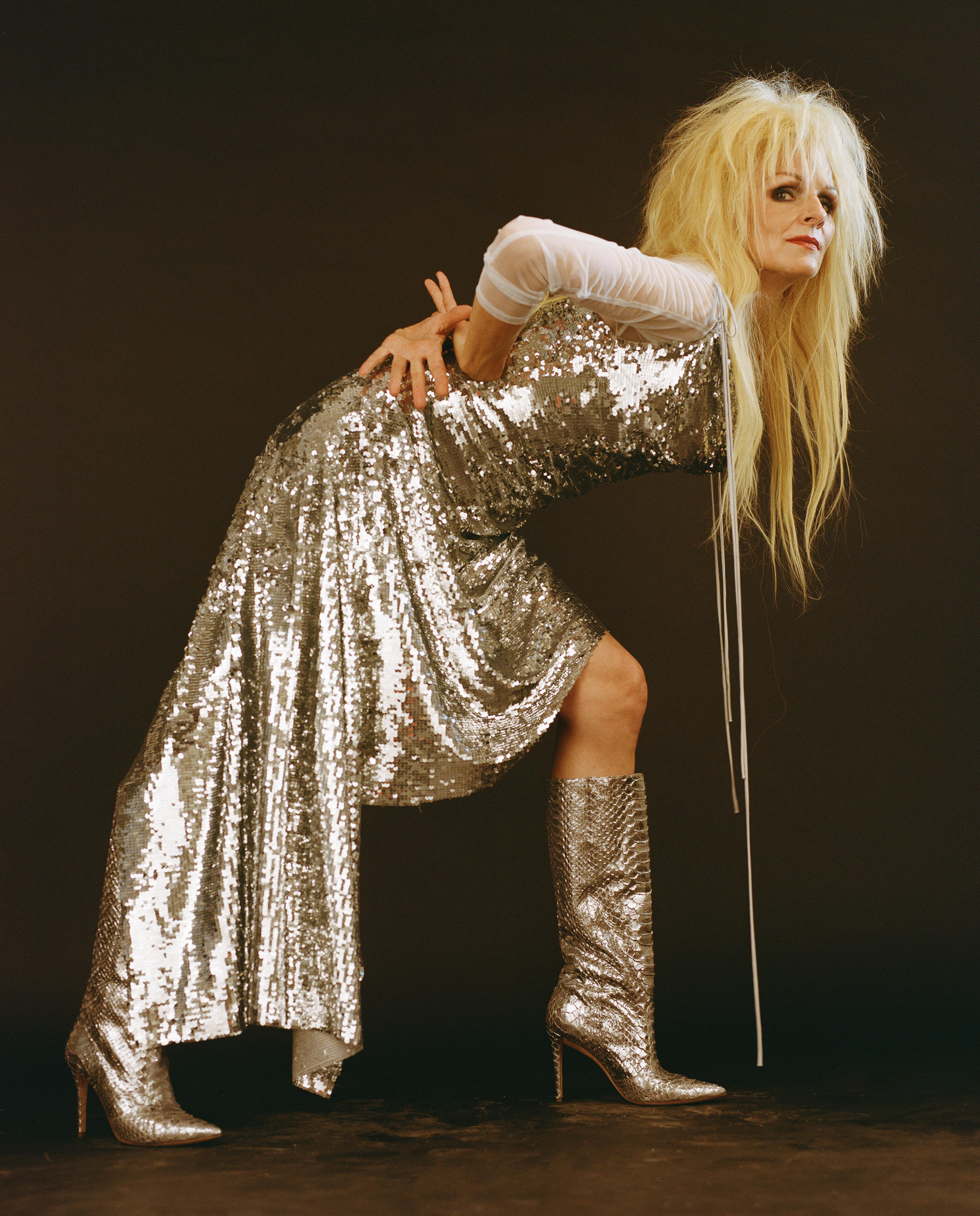 Its title, Volume One , suggests that this is a new beginning for Art School.
Volume One is our Pre-autumn/winter 19 collection so this is a prelude to our debut standalone catwalk show, entitled Volume Two, which we will be showing at London Fashion Week Men's in January. We knew we wanted to explore one person's lifestyle and identity. Really show the different sides of one person, as we all are made up of many characters, at least we at Art School are! The concept is inspired by American Doll Posse, an album by Tori Amos where she sings songs as five different women, all versions of herself which act as archetypes of femininity. We know especially that there are many different ways to be a woman. When I started to dress in women's clothing, I had about five different personas in my head of styles I could start to express. It was like opening up Pandora's box of expressing myself I could only dream about before. The essence of exploring your personal style and adopting personas however is universal and we hope Volume One, and later Volume Two, show that.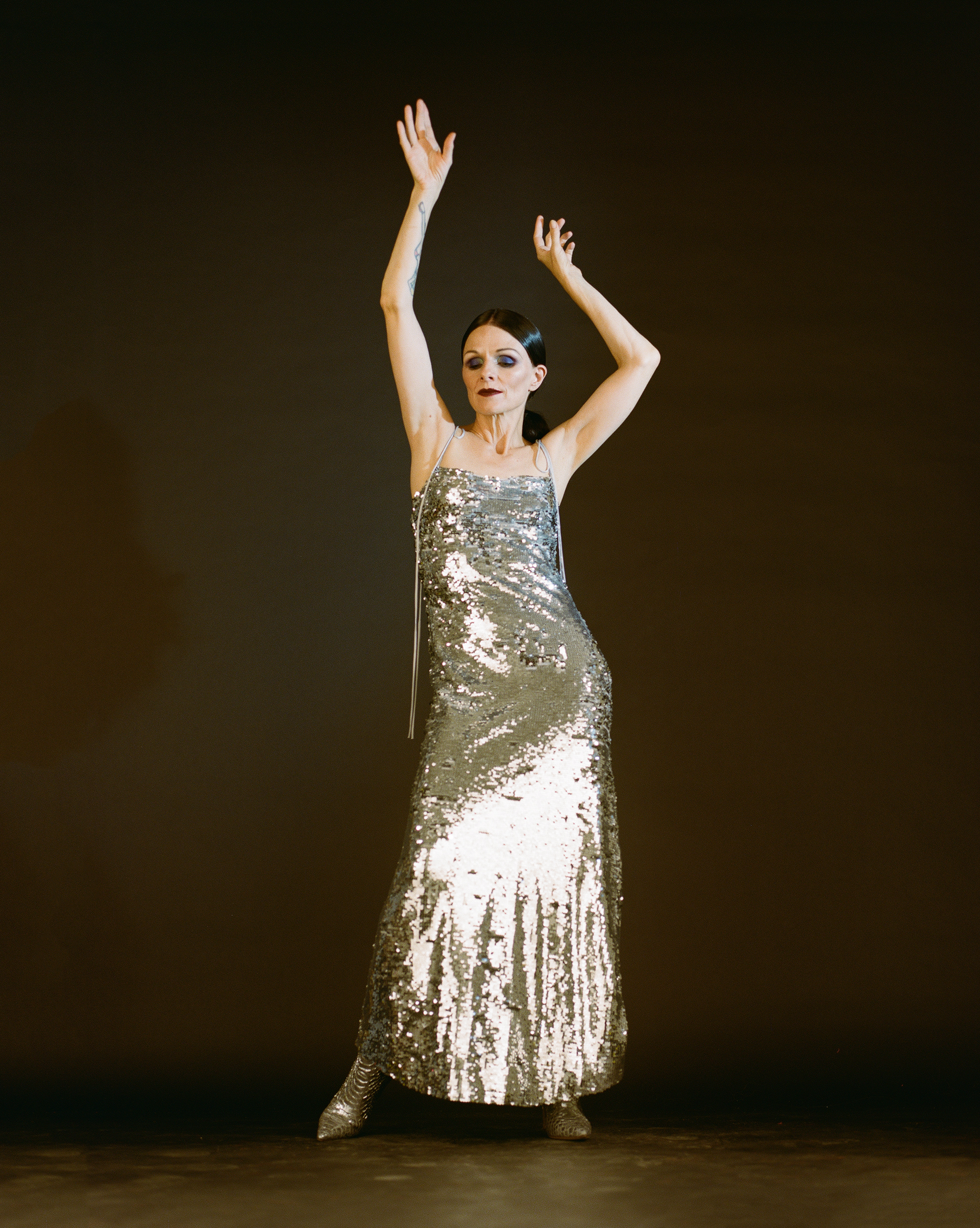 So who embodied the American Dolle Posse for Volume One?
We asked Pippa Brooks to be the muse for the collection and had the pleasure of exploring her life and style to inform the designs and concept. She is a woman who we admire so much so it was an honor to be able to work with her on the project. Like any fashion-forward woman -- cis gendered, trans or non-binary -- she has had an evolving style and persona through her life, always transforming her style whilst at the heart of it remaining so distinctly herself. It's this creative spirit, fluidity and strong sense of self which makes her the perfect Art School woman.
How are you sharing this narrative during London Fashion Week?
We are showcasing the collection at 180 Strand as part of the Designer Showrooms during Fashion Week, which we are very grateful to the BFC for giving us the opportunity. We've created an installation of black shrink wrap and volcanic sand to house the collection! The film is a portrait of Pippa that I shot during the look book set to a soundtrack of Julie Covington! It really shows the personality of Pippa I hope, stunningly ethereal one moment then fabulously camp the next!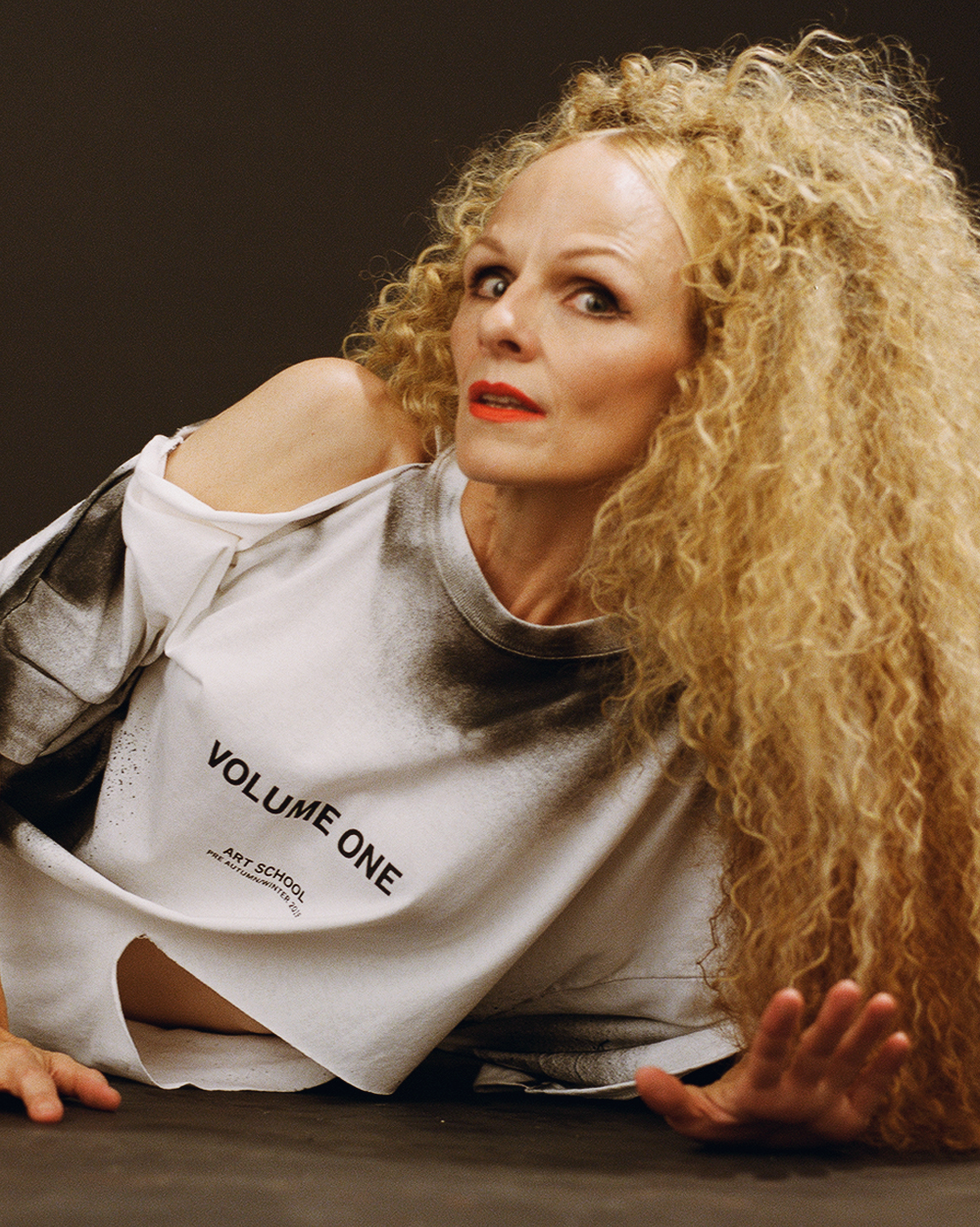 What do you hope readers take away from Volume One?
We have had so much fun creating Volume One and are really proud of the outcome. And we hope people take away three things:
1) Pippa Brooks is a living legend and icon.
2) To use fashion to explore yourself and be the person you always dreamed of being.
3) That Art School have some sickening gowns and fluro-pink feather Gina heels to boot!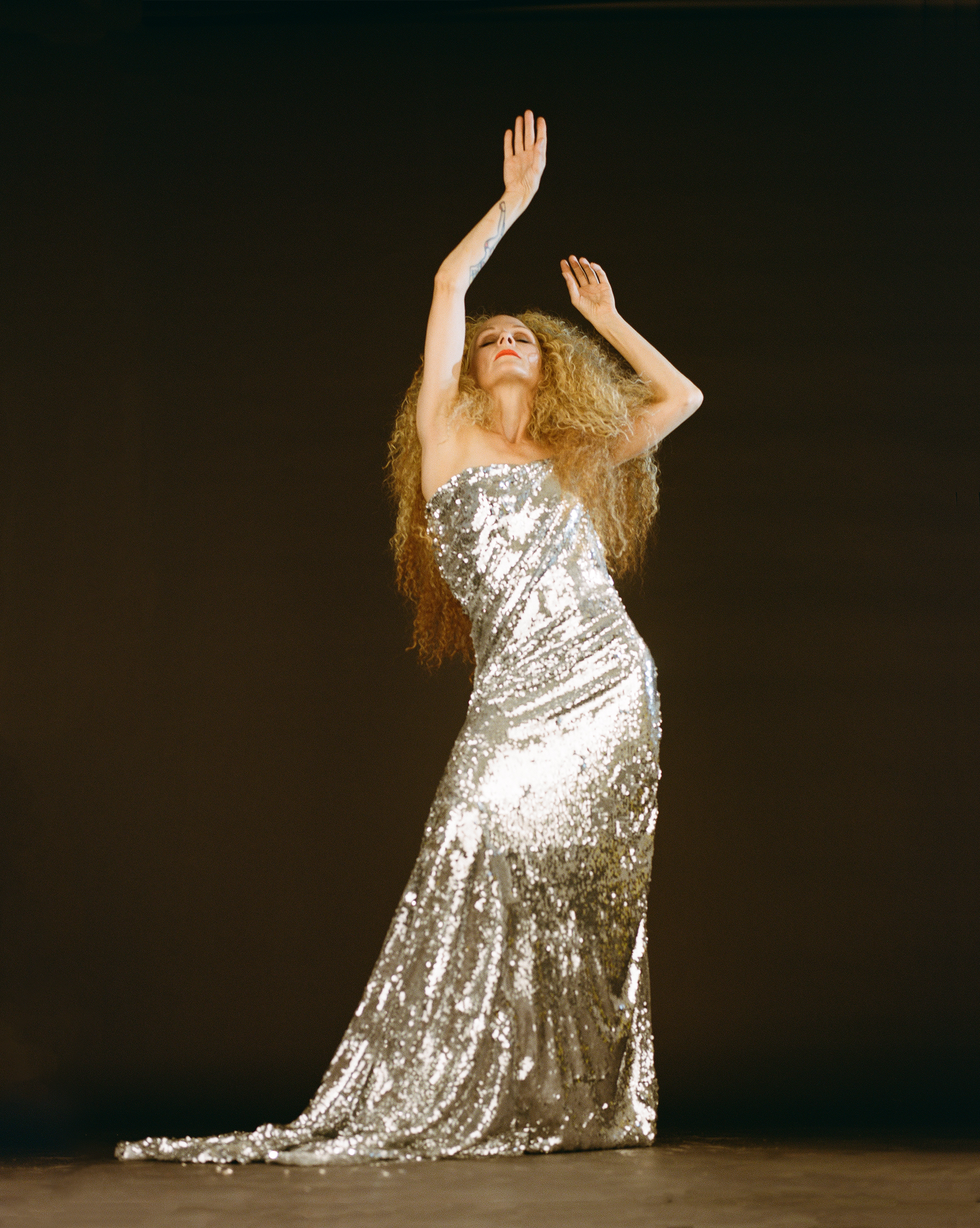 ---
This article originally appeared on i-D UK.