the second 90s i-D throwback t-shirt is here
Celebrate the Summer of Love with us.
|
14 September 2018, 7:30am
August 1993. What a summer. What an issue of i-D. Moral panic over techno parties in the countryside. The government taking on travellers and the free party sound system scene. Wolfgang Tillmans shoots a very young, pre-Porcelain Moby. New Order are captured, imploding, as they release their V1 swansong, Republic. Kodwo Eshun writes on homophobic ragga music. Matthew Collin reports from a techno club in Iceland. Sven Vath's L'Esperanza is the record of the month. There was even, to put the cyclical nature of fashion in context, Edward Enninful writing on Burberry re-embracing their check. And, as more of a time capsule, Edward and Craig McDean shooting the new smiley, happy post-grunge fashions.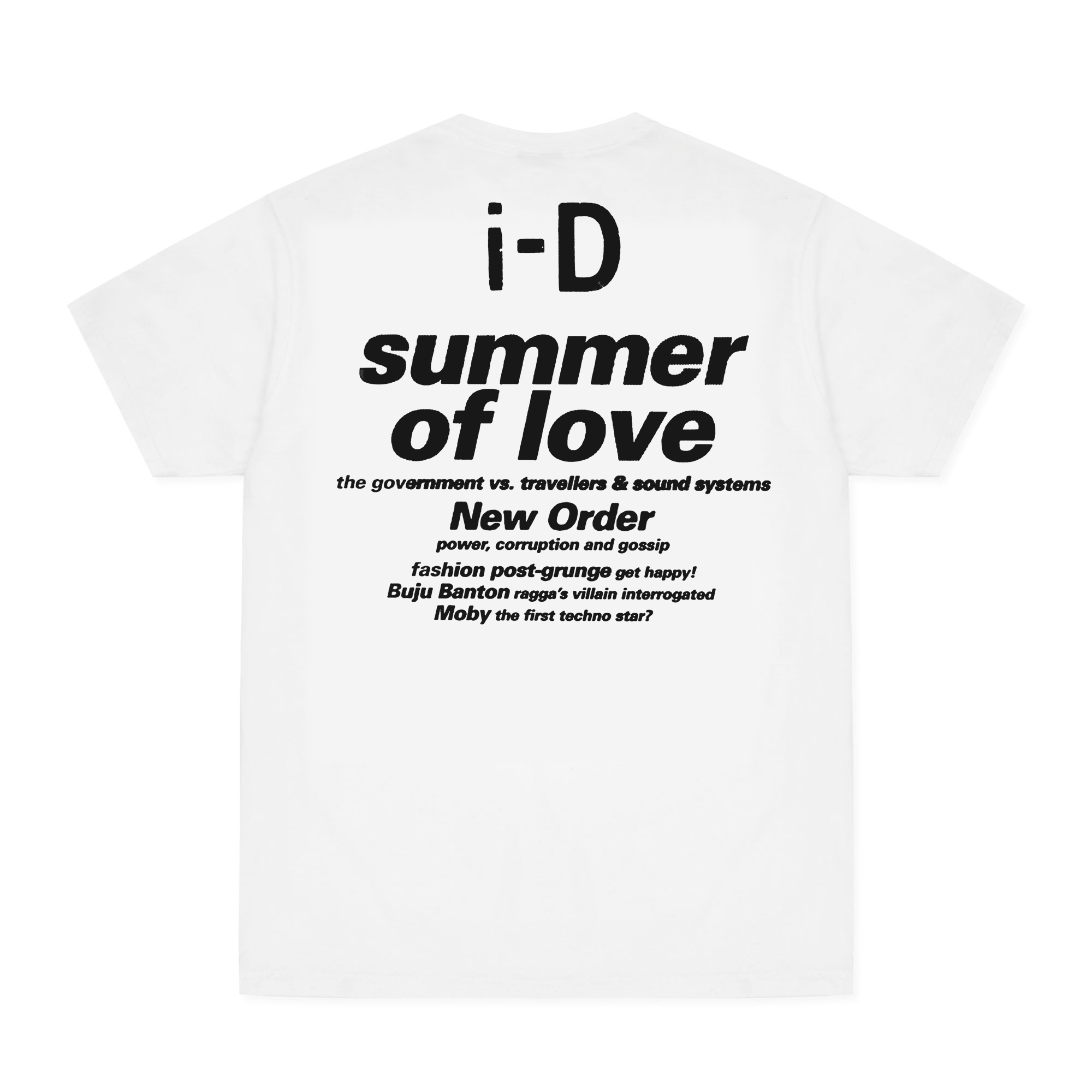 Yes, this was The Festival Issue of i-D, with cover stars New Order. And now it's the latest classic 90s issue to be celebrated in our series of classic 90s issues T-shirts. It is available to buy right now from the i-D online store. There will be another one available next week. Get up! Get happy! Get shopping!