tyler, the creator actually wrote 'see you again' for zayn
Unfortunately, Zayn didn't make it to the studio.
|
18 September 2017, 6:14am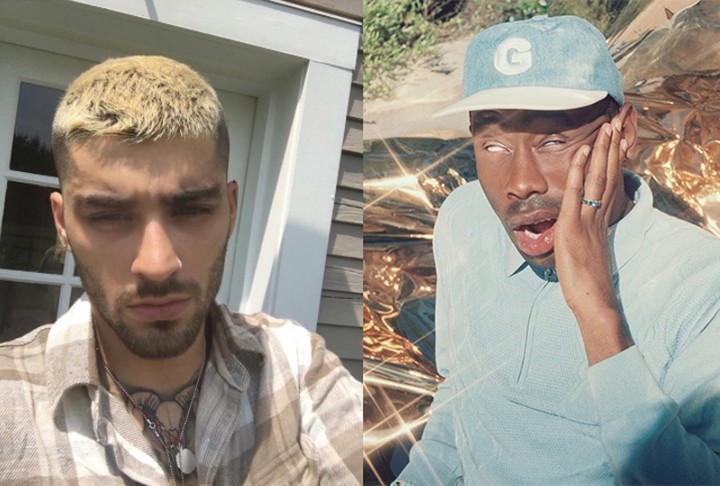 via Instagram @feliciathegoat/@zayn
This article was originally published by i-D UK.
Tyler, the Creator has revealed that if Zayn Malik had been a little bit less flakey, we'd have a collaboration between the pair by now. Yesterday Tyler tweeted that "See You Again", a track from his fourth album Flower Boy, was originally written with Zayn in mind. After the British artist bailed on a few studio sessions, Tyler decided to keep the song for himself.
"Fun fact," the rapper tweeted, "I wrote "See You Again" for Zayn but that bitch flaked on studio time twice, so I kept the ref for myself, worked out actually." Instead of the former 1D singer, the track ended up featuring the wonderful Colombian-American singer Kali Uchis.
Back in 2016, Tyler remixed Zayn's first single post-One Direction, "Pillowtalk". A couple months earlier, the rapper publicly reached out to Zayn with a tweet: "I have beautiful instrumentals and you have a voice lets figure this out my guy. Epic album cuts tho no radio singles." Seems like Tyler held up his end of the deal.
Meanwhile Zayn's first single from "Dusk Till Dawn" was released earlier this month, and a few days ago Tyler shared the trailer for his second show The Jellies.