aries x vans: the skate collaboration we've been waiting for
As we premiere the campaign film, meet the founder of Aries and the nicest rebel of skaterwear, Sofia Prantera.
|
19 September 2017, 1:54pm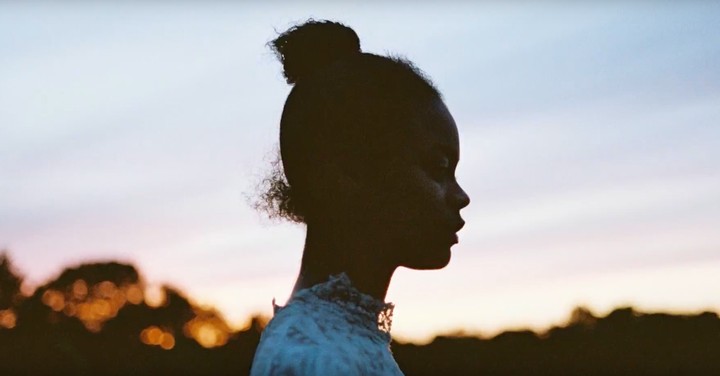 This article was originally published by i-D UK.
Aries Arise is one of London's cult darlings. Founded by Sofia Prantera, the renegade Central Saint Martins graduate also responsible for cult streetwear labels Holmes and Silas, the brand came to life when she met graphic design impresario Fergus Purcell five years ago. To this day, Aries remains one of the few, if only, skate brands that accommodates the needs of women —especially ones with an eye for detail and a stylish flair. "With Aries, we've grown the brand by our own rules. It's not just fashion, it's not just jeans, not just women, not just men," explains Sofia.
Partnering with Vans to create a customized trainer, which launch tomorrow alongside a film with Jeremy Pollard, here Sofia discusses being skatewear's nicest rebel.
Aries and Vans collaborating seems like it should have happened a while ago.
It started out with the book project I first did with David (Sims) and Jane (How) and I originally wanted to use Vans in that. It was quite organic and the product makes sense with what we are doing, and what I like. Vans for me are like a T-shirt; a canvas and you can do with it whatever you want. So in that way, it was more interesting for me rather than designing the shoe. It takes a different kind of skill. There's also a history of Vans that is parallel to me and skatewear, and that's why I wanted them to be the most basic style. When I got into skatewear, they were the ones I looked at the most from the late 80s, 90s shoe. That's why this collaboration is so much more fun, we're really expressing a story!
The story is inspired by the film Picnic at Hanging Rock. There are similarities between the film and Aries, the idea of quiet rebellion, the excitement of it, the energy.
The film has always been on my mind and an inspiration. I felt it was appropriate to bring back some femininity in certain circles that maybe had got lost. I wanted it to be more about my aesthetic rather than the literal designs. I am a collector of vintage 18th and 19th century clothes. I used them in film to evoke a timelessness. It was also an homage to fashion going full circle, as I used those dresses in a shoot I styled in The Face in the 90s. My mom told me about why the girls in the film wore the shoes around their waists and it became poignant for me. They didn't want to ruin their shoes going walking and on their adventure.
The film is also haunting, but at the same time it's an awakening.
I think it can be seen as that, but it's not a negative feeling of foreboding. I very much like the idea of young girls and doing something by themselves and going on unexpected adventures. What has always interested me in design, photography and art is women that are non-overly sexualized and are empowered in other ways. I like the sense of the unknown — the film shows an awakening.
Is this your design awakening of exploring more feminine aesthetic in skatewear?
I've always had that side of me that liked feminine things, and sometimes it's hard to reconcile. And at different times in fashion you reconcile it in different ways. When I started, it was about feminizing menswear. For example, when I started there was no such thing as little T-shirts and I was cutting cool men's clothes into women's shapes. Now I like the idea of clothes not being cut for women and women just to wear what's being cut for men. But then there's an element of femininity that has been coming back in a certain way. When I started in skatewear, it all became about that "babe" look and I wasn't interested in that at all. Instead it felt like it was being hi-jacked and so I moved away from it. But now I see the girls I work with and I'm inspired by that.
Aries x Vans launches on ariesarise.com September 20.