"i knew madonna was special" – the director of 'desperately seeking susan' spills all
Susan Seidelman is an American film director, producer and writer. She has been nominated for the Golden Palm at the Cannes Film Festival in 1982, directed the pilot for Sex and the City and directed Madonna in Desperately Seeking Susan.
|
29 September 2017, 9:39am
"I knew Madonna was special," Susan Seidelman says about directing the iconic pop star in the seminal film Desperately Seeking Susan. "Madonna had a great sense of herself and a great confidence -- she made people want to look at her. When she walked into a room, you couldn't help but stare." From the sequined kitten heeled boots catwalking down St. Mark's Place to the club kids cast to dance alongside Madonna to her disco hit " Get Into The Groove" at the legendary nightclub Danceteria, Desperately Seeking Susan defined the times and withstands performance after performance, and has been referenced, riffed on and re-rubbed by every designer and wannabe star till Doomsday. As Susan, Madonna blistered on screen with her caustic presence, stunning, stylish beyond compare and with such sass and sex appeal, she would go on to draw legion after legion of fans. Who knew that drying your armpits in a subway public toilet could look so hot? Filmed before Madonna was Madonna, in the days when she would spend her days kissing Jean-Michel Basquiat/posing for polaroids by Maripol/playing drums in new wave band The Breakfast Club/shopping for thrift and unapologetically disco dancing till dawn in all the best dive bars to Larry Levan and Jellybean Benitez, Susan Seidelman captured an icon on the cusp of fame.
Susan has championed a female protagonist since her acclaimed arthouse debut Smithereens. Over the decades, she has collaborated with actresses including Meryl Streep, Roseanne Barr and Emily Lloyd, directed the pilot for Sex and the City and was recently recognised in the One Film, One New York competition for her work on Desperately Seeking Susan.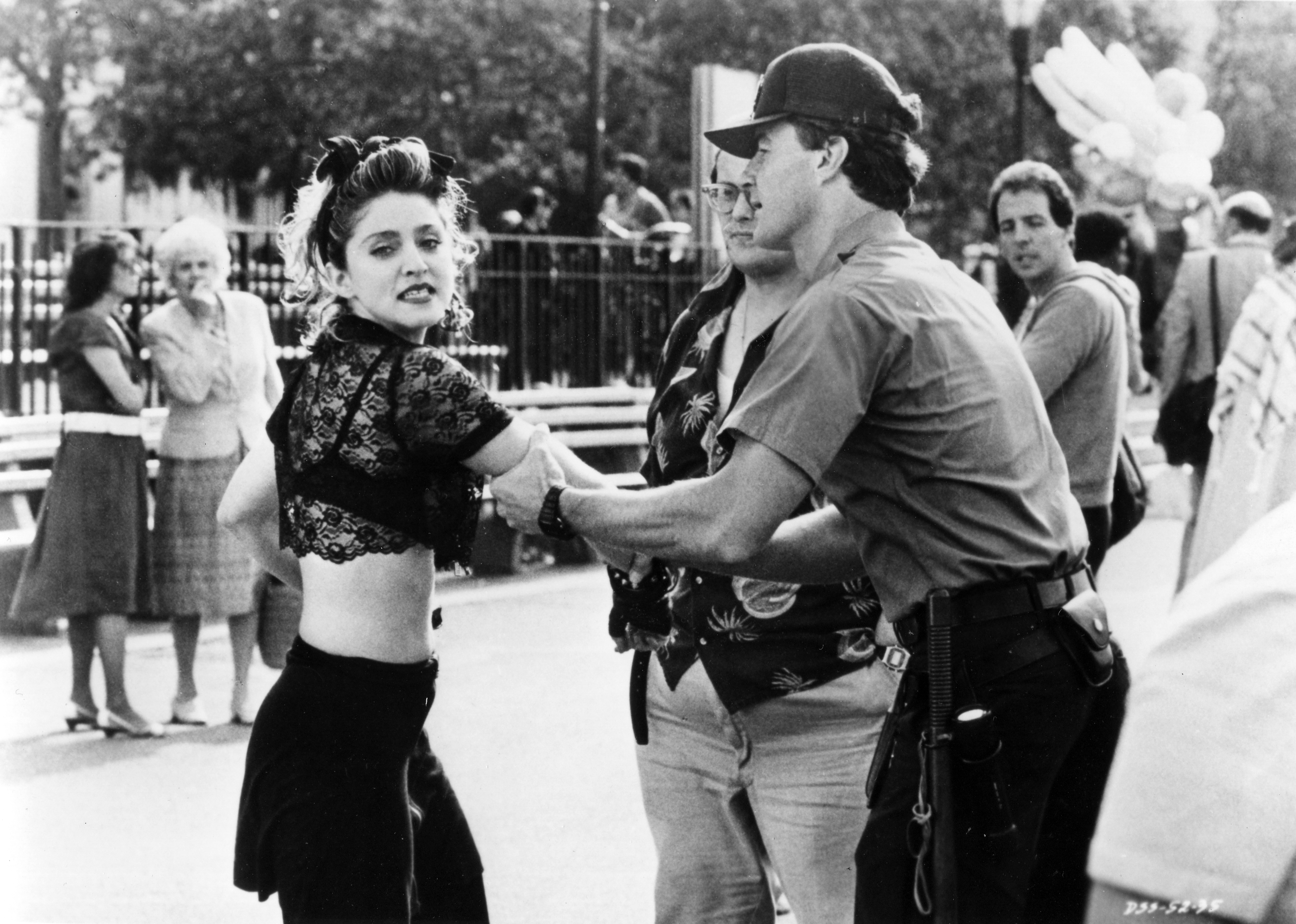 Like the lead character of Wren in her cult classic Smithereens, Susan is an oil in water, throw a match on the fire kinda gal. But unlike Wren who blags a troubled existence through a downtown New York with no discernible talent, Susan is a natural born leader, primed and ready to take the mantle. "I was always one of those kids in high school that liked to draw and paint and design my own clothes -- but in a very amateurish way -- to me fashion and art combined as a creative outlet." Initially enrolling in fashion college, she quickly realised that stepping the pedal to the metal of a Singer sewing machine wasn't her chosen path. But she loved movies, so signed up to the school's film appreciation course and started thinking about the construction, narrative, pace and setting of a film. Susan would analyse and deconstruct a movie to its bare bones, figure what made it work then bolster it all back together with added spice and style. "I never thought about being a professional filmmaker," she reveals, "I just knew I liked watching movies." Susan's characters are magnified, with their quirks and flaws aligning as importantly as a haircut. "You can say so much about who a character is by visually showing what they wear, where they live, what their world is like." By the mid 70s she was living in NY studying film at NYU – which was a rarity for a woman.
She immediately started winning awards. Post-graduation she stayed tight with her close knit of buddies and bolstered by her accolades, they collectively started work on her debut long player, Smithereens. "We were living in the east village and going to CBGBs, the Mudd Club and Max's Kansas City. It wasn't just about music; it was about the attitude. It was sexy and intriguing and had an outsider outlaw quality that really appealed to me." A mirror to the scabby, scary and sexy lower east side scene, with its backdrop of punks and prostitutes, Smithereens tells the tale of Wren, who goes about fly-postering a black and white xerox of her sunglasses covered visage over the city, whilst trying to blag herself into Richard Hell's bed. Wren is brattish and bouncy, overwrought and self-assured and a definite precursor to the Riot Grrrl movement. Wren falls in, out, up, down and about the city, barely landing on her feet, quite literally. "About seven days into shooting Susan Berman, (Wren), fell off the fire escape and broke her leg. So I started editing the footage and realised I didn't want an actor in the main role. I remembered seeing The New York Dolls, Blondie, and Richard Hell and the Voidoids, so all of those things were a great influence on me. I wanted a Richard Hell character, that kinda attitude and that kinda charisma, so rather than getting an actor who could play bad boy, I would rather get a bad boy who could act. So the film took a much more authentic kinda turn."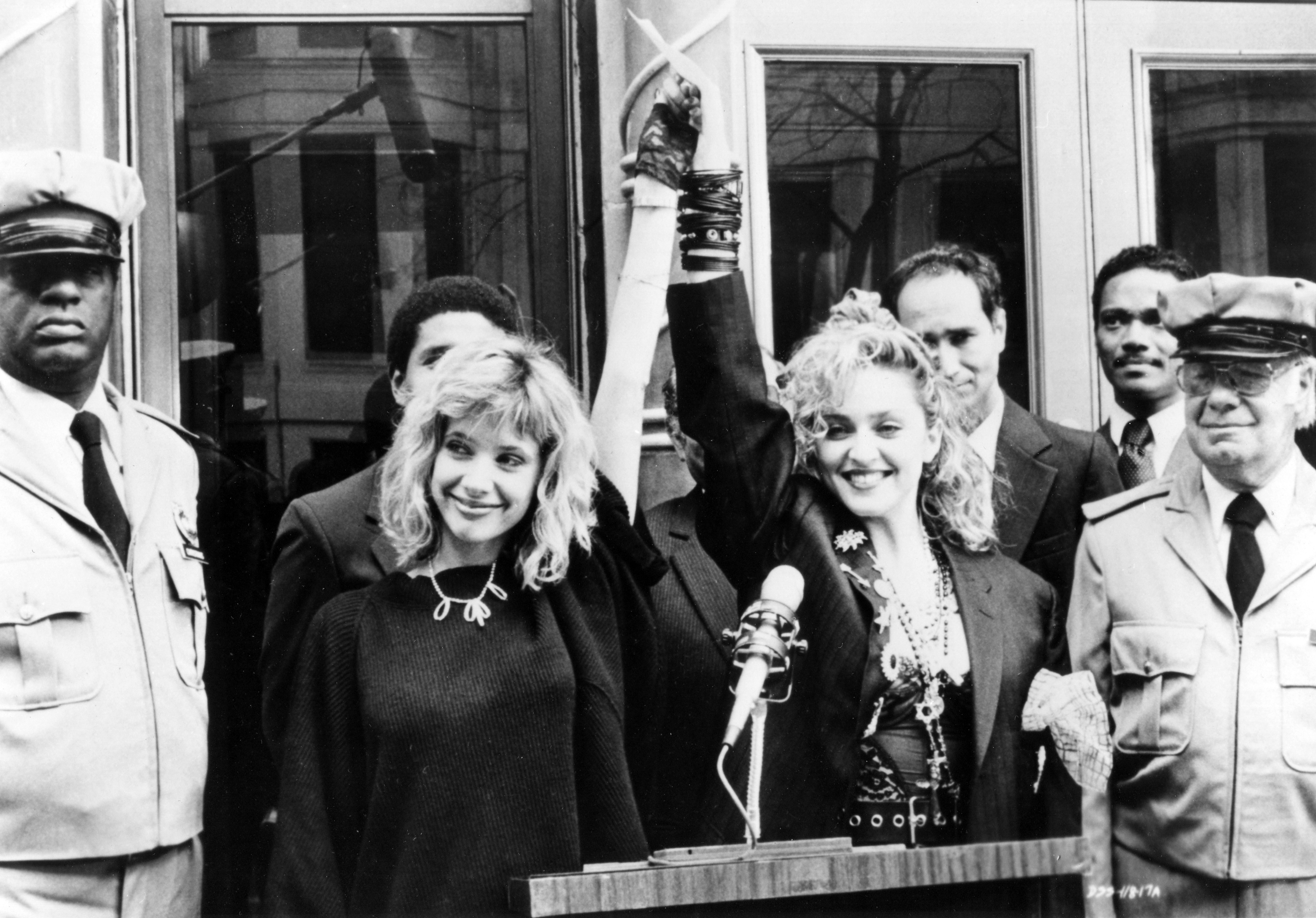 The club kids, the art holes, the rock'n'rollers and wannabe movie stars all skulked in a very tight litter in 70s New York. So Susan wanted a Richard Hell character? Well her production designer did one better than that and delivered Richard Hell. "I met with Richard, he read the script and that's how it came about." Smithereens took two years to make and although intended as a small arthouse project, from the bat it received acclaim. Susan was invited to the Cannes film festival to show the movie during the official selection, the first time an American independent had received such attention. "I felt like Alice in Wonderland, like I had fallen through the rabbit hole into another world… It was crazy!" On the back of such adulation, Susan was soon courted by Hollywood and her newly appointed agent was sending through endless scripts as potential sophomore projects. None cut the mustard, until one fateful day, when karma glided in with a manuscript inscribed with three delicious words… DESPERATELY… SEEKING… SUSAN. "I'm a superstitious person. It had my name in the title, it was like the script was desperately seeking me to do it!"
Rosanna Arquette was the first to sign up, then came the tricky task of casting for the supporting title character of Susan. "We auditioned a LOT of actresses for the role; Melanie Griffith, Ellen Barkin, Kelly McGillis, Jennifer Jason Leigh, Virginia Madsen, basically most young actresses of the time. But because I had such a great experience with Richard Hell on Smithereens I wasn't afraid to work with a musician who wasn't a trained actor or actress, but who had an interesting attitude. Getting someone with the right persona was as important as someone with acting experience." Enter… (inhale of breath)… Madonna. "I knew of Madonna from having musician friends, she lived down the street from me, two blocks down. I had seen her at clubs and she used to perform at the Paradise Garage. This was the days of early MTV and she had a video out, Holiday or Lucky Star? I forget which one. I saw it and I thought, 'WOW! She's really cinematic'. I told the producers about her and they said 'OK, you can audition her'. She came over and we went to Union Square park and shot an audition scene with her in the park, with no crowd control." The audition was dynamite and the superstar was duly snapped up. "The first day of filming we shot the scene where she's walking down the street, picks up a newspaper and reads the article about the stolen earrings -- there was no-one around. People just didn't care. Pedestrians would look because there was a camera and then walk away; it was no big deal. But by the time we finished shooting nine weeks later, the Like a Virgin album had just come out and suddenly she was HUGE! It was very interesting to see the dynamic over the course of nine weeks change so dramatically."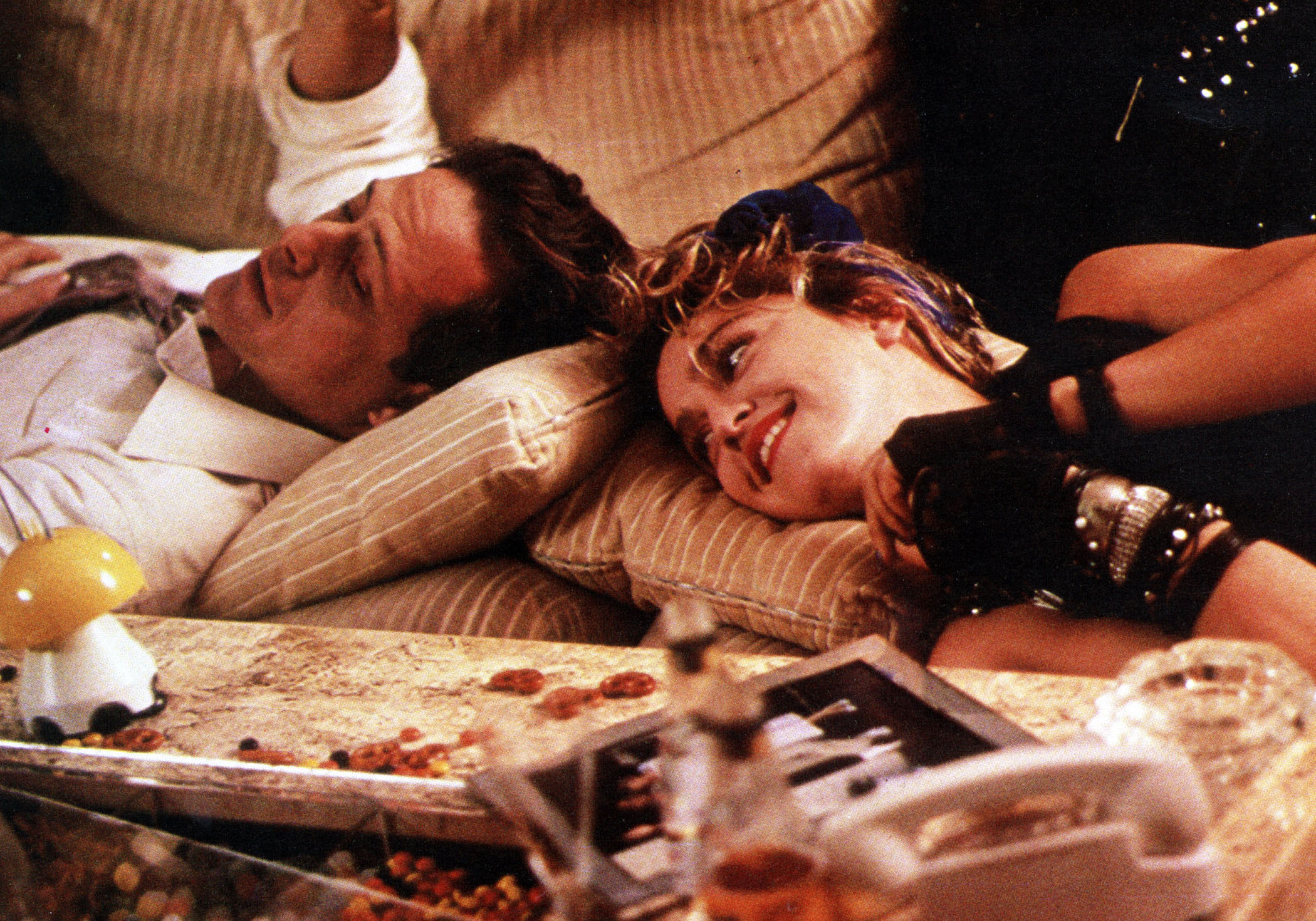 The movie celebrates a New York of yesteryear, of street style, grit and glamour, from the casting of the extras, to the locations, clothing and soundtrack, true authenticity is seen in every dirt filled pore. So how did it all come about? "Even though the film has a slightly heightened fairy tale quality, the landmarks are authentic, St. Marks Place was like that at the time, Love Will Save The Day is a store that someone like Susan would've shopped at, a lot of the secondary actors were people well known in the East Village scene and Danceteria was the club that was enormously popular at the time. It was the cool club to go to. It was really important this was what Susan's life would've been like at that time." So how much input did Madonna have on the role, did she help with music and styling decisions? "We went to Madonna's apartment and looked through her closet. She tried on a bunch of stuff and we were like, 'we like this, we love this, this is cool'. The scene when Susan goes to the magic club and her friend has been fired, they are sitting on a broken down couch in front of the club and she's wearing little cut off thing with MC on it. Well obviously those are her initials, so that one was pulled out of her closet. We did style her, but it was important to have the authenticity factor too."
Susan counts herself as a social and cultural observer, she forever clocks how people are dressing, listens in on conversations, knowing that at some point these details can be utilised and exploited during the production design of a movie. Having worked consistently over the years, she is still hungry for exciting new projects that champion a major female lead, but DSS will always hold a special place in her heart. "When we were making the film we hoped it would do ok at the box office, we hoped you know, that people would like it, but we never thought it would have this longevity and such commercial crossover. It's an interesting time capsule of pop and culture at that time and place. That's what has been so satisfying but so weird. No one would've guessed Madonna would've been able to span a 30-year career and certainly no one would've predicted when we cast her that by the time the movie came out that she would be such a superstar."
Desperately Seeking Susan is showing as part of the The Grime and the Glamour season opening at the Barbican on 29 September