the first openly trans 'playboy' cover star remembers hugh hefner
"Mr. Hefner once said that life is too short to be living someone else's dream and I think it spoke loudly of how respectful he was of the individuality of others," says Caroline "Tula" Cossey.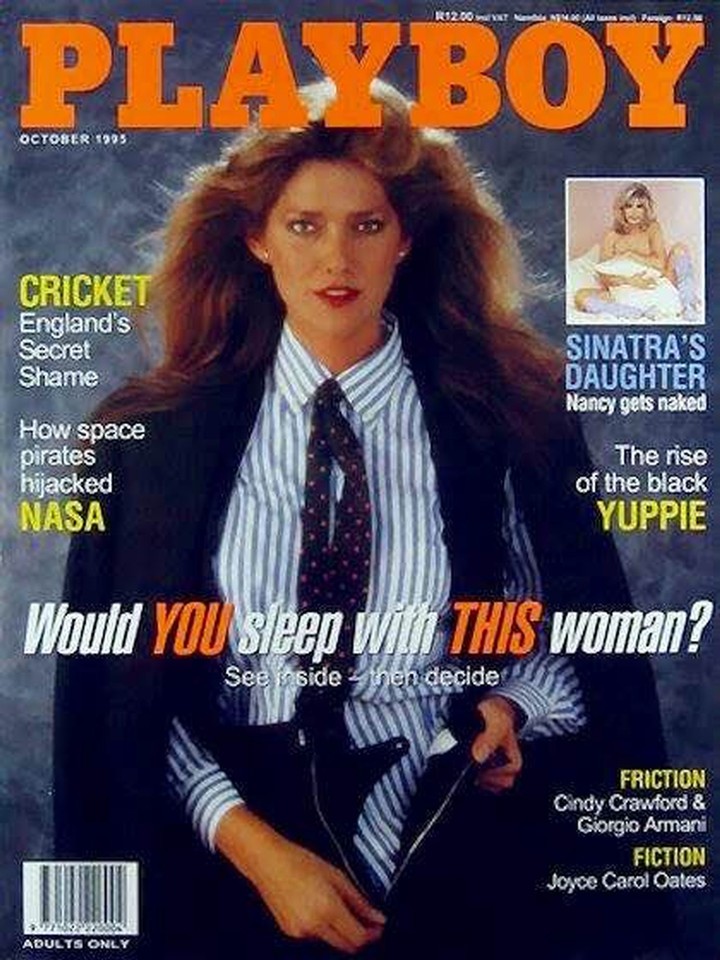 Caroline "Tula" Cossey was a trailblazer for trans people in Hollywood. She starred in the 1981 Bond film For Your Eyes Only and appeared in a Playboy cover shoot, posing nude under a waterfall and serving serious fierceness. Her career was on the come up. And then she was outed as trans by the since-closed UK tabloid newspaper News of the World. Caroline was largely shunned by Hollywood after that, but one person still believed in her: Hugh Hefner. The late Playboy owner decided to give the model/actress a second Playboy cover spread in 1991, making her the first openly transgender woman to appear in the magazine.
In light of Hefner's death last week, Caroline took to Twitter to thank him for giving her a platform to advocate for trans rights and visibility, as NewNowNext first reported.
"I had done pinups and calendars and glamour shoots, but to be the first transsexual in Playboy, I felt absolutely honored," Caroline reflected in a 2015 interview with Playboy, for which the magazine republished the iconic 1991 spread. "I remember being invited to the Mansion to meet Hugh Hefner. He looked into my eyes and I immediately knew he felt my story. He felt my cause."
Caroline would later decide to retire from Hollywood, citing the dearth of multidemenional trans roles. "I was being offered only trans roles on shows like Hill Street Blues," Caroline told Playboy. "I thought, No, that's not right. I didn't like it. There's a difference between being known as Tula the transsexual international model versus just a successful model. It wasn't the same. I felt like a circus act."
Since that 1991 cover shoot, other trans celebrities have gone on to pose nude for major magazines — celebrating their bodies and sexuality. In 2015, Laverne Cox posed nude for Allure. "Black women are not often told that we're beautiful unless we align with certain standards," Laverne told the magazine. "Trans women certainly are not told we're beautiful." And we can't forget Caitlin Jenner decided to make her first public appearance on the cover of Vanity Fair wearing a white corset.
As more and more people share their memories of Hugh, it's powerful to see how forward-leaning his views were. As people continue to share their memories of Hefner, the conflicting currents of his legacy have become increasingly clear. For some, Hugh was a progressive who liberated sex in America, for others he was a master manipulator. Regardless, Hefner was a supporter of LGBT rights. In 1994, he held a frank conversation with The Advocate in which he rallied for LGBT rights and briefly shared that he had dabbled in sexual experiences with men. "I am a human rights activist," he proclaimed in the interview.