vivienne westwood takes on fracking with america's cup protest tees
The designer and activist is part of a campaign to ban a pro-fracking sponsor from Auckland's 2021 race.
|
13 November 2018, 4:31am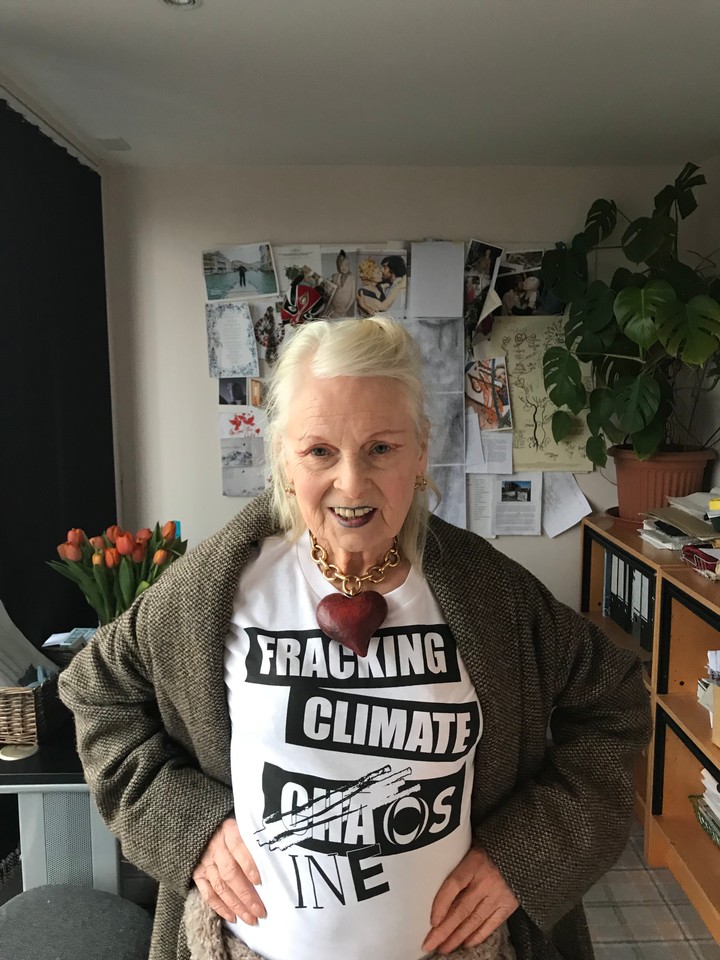 Image supplied.
Vivienne Westwood has turned her attention to New Zealand for her next anti-fracking campaign, in particular the 2021 America's Cup to be hosted in Auckland. Vivienne and her son Joe Corre have designed a protest t-shirt as a part of a campaign to have petrochemical company INEOS banned from sponsoring the UK's cup team.
The campaign aims to highlight how pro-fracking INEOS's environmental practices are at odds with the code of ethics of World Sailing, the world governing body for the sport of sailing. Australian Wikileaks lawyer Jennifer Robinson wrote and open letter to World Sailing for the campaign, saying, "Your decision to permit the participation of any team sponsored by INEOS undermines World Sailing's commitments to respecting and safeguarding our environment."
This isn't the first time that Vivienne has taken on INEOS over fracking, earlier this year during London Fashion Week she held a protest outside the company's headquarters. The activist and designer has also targeted other pro-fracking companies this year, just recently she was seen at a protest dancing to ABBA.
The graphic slogan tees will be sold from kiosks outside the America's Cup Village in Auckland and also the campaign website in the lead up to the event.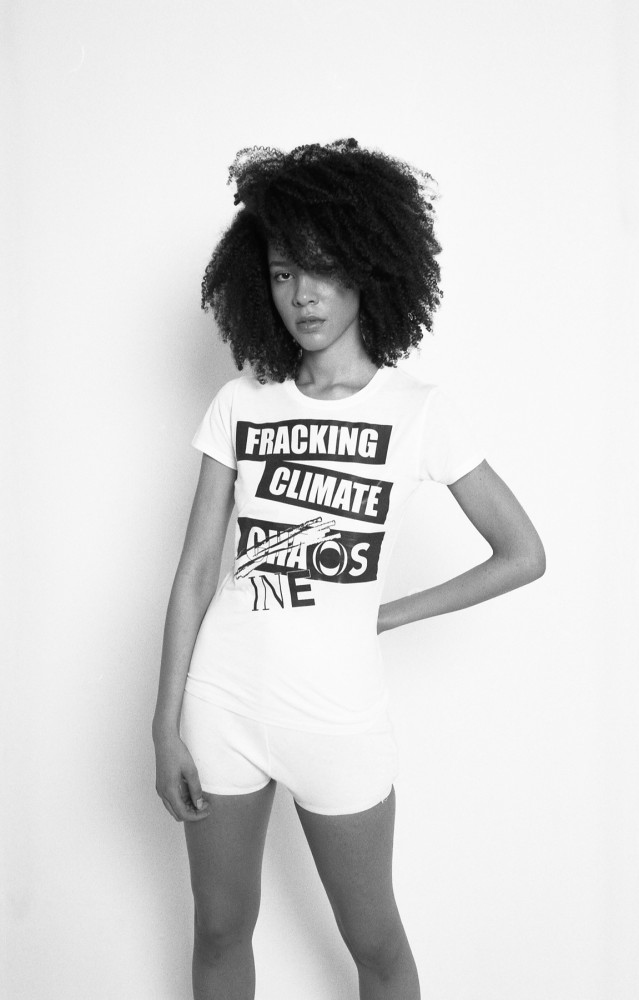 This article originally appeared on i-D AU.