Amber Valetta by Mario Sorrenti
amber valletta wants to grow old gracefully
Fresh from shooting the new spring/summer 18 campaign for Mango, model-mother-actress-activist Amber Valletta offers her notes on being a woman.
|
05 February 2018, 3:45pm
Amber Valetta by Mario Sorrenti
Amber Valletta first started modelling at the tender age of 15. She's now 43, beautiful, and very much in demand. Launching her career as the face of Calvin Klein's Eternity fragrance, she spent the next two decades working non-stop alongside contemporaries Kate Moss and Naomi Campbell. Amber's 13 appearances on the cover of American Vogue during the 90s established her as one of the most recognisable faces in America. She's pretty recognisable over here too, having graced the cover of i-D multiple times.
So much more than just a model, the Phoenix-born beauty has appeared in countless films over the years (remember her in cult noughties romcom Hitch?) and now forming part of Amanda de Cadenet's #girlgaze project -- an LA-based company aiming to close the gender gap by creating visibility and jobs for female photographers.
Politically engaged and ethically aware, Amber struggled with addiction during her youth but has come out on the other side as a mother to her son Auden and an ardent activist, devoting much of her time towards campaigning for sustainability in the fashion industry and beyond. That's not to say she's hung up her modelling shoes -- far from it. In fact, she's just been crowned as the new face of Mango for spring/summer 18, shot by i-D favourite Mario Sorrenti. Here she offers her notes on being a woman…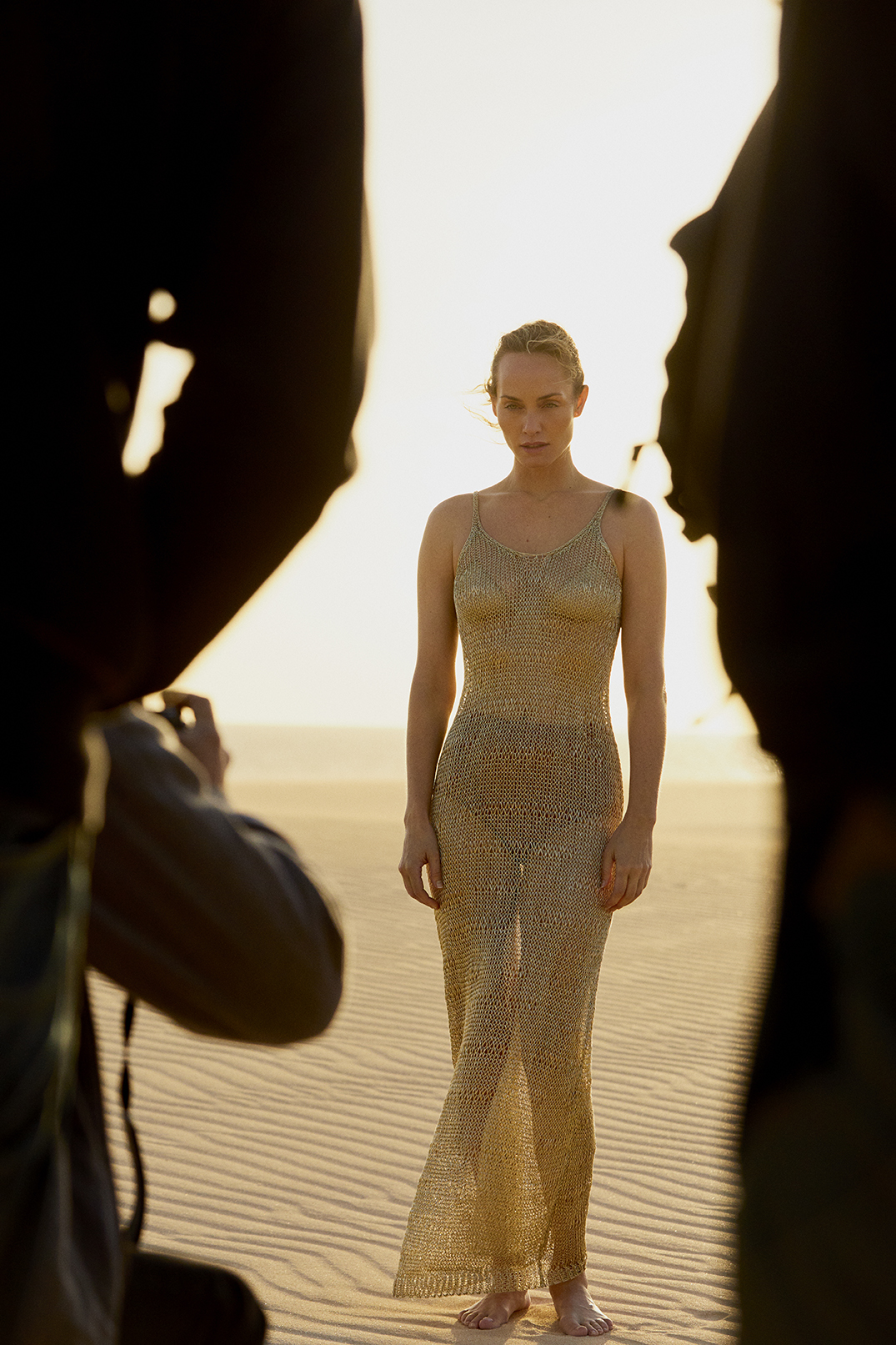 The best thing about being a woman, for me, is the ability to give birth and sustain life.
The hardest thing about being a woman is the sexist world in which we live in. But that's changing! And the fear of being physically overpowered by a man.
The best advice someone ever gave me about human bodies is your body is your temple -- so love it!
Films which taught me the most about being a woman were Silkwood, Beaches, 9 to 5, The Wizard of Oz and The Colour Purple. They're films that have all impacted my life.
The most unexpected thing I've found about being a woman is that I have incredible power when I need it.
The biggest lie about getting older is that beauty and sexiness are just for the young. Women today want equal representation and authenticity. Growing older is a fact of life, and if I can help embody doing it gracefully, then I've done a good job. I'm sort of at that stage in my life where I'm not a young girl, but I'm not an older woman quite yet, so there is a lot of middle ground and women can relate.
I feel most like a grown-up when paying the bills.
Love looks, smells and feels like my man.
Louise Gray asks: How many times have you had to start again?
Every day is a new beginning. It was definitely a big transition when moving from modelling to acting. At the time when I first started acting, it wasn't cool to be a model. You were either an actress or model, not both! No one would take you seriously in Hollywood if you were still modelling. I had to make a big choice to pretty much quit modelling, for Hollywood to see me as a legitimate actress. Today it's so different: You can be a singer, actress, model, designer or whatever you want to be, and do as many things as you want to do, and no one will care. So now I choose to do it all!
My question for the next woman doing this column is: What do you do that brings joy to your life besides your career?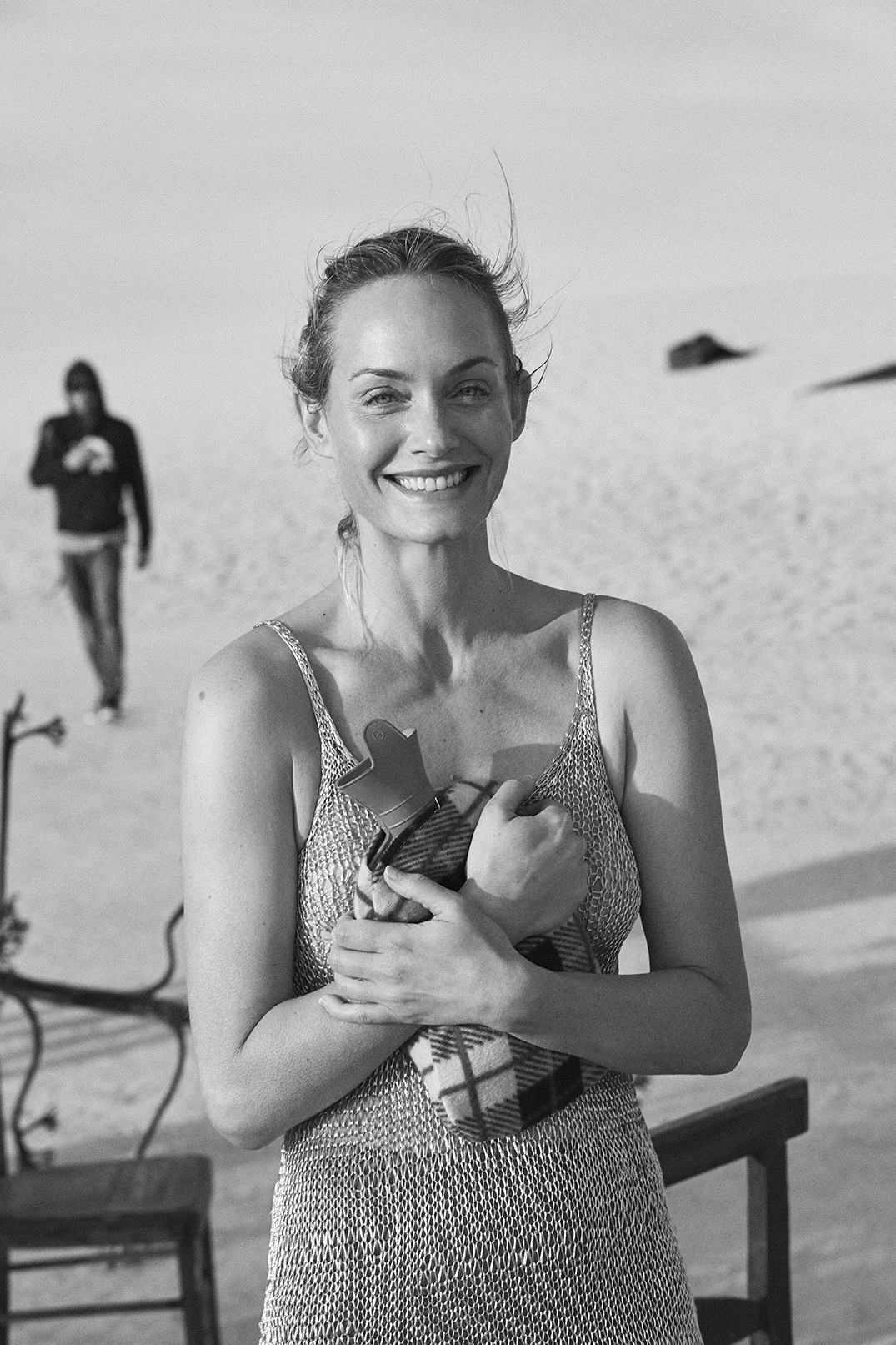 This article originally appeared on i-D UK.