Photography Mitchell Sams
stella mccartney proved just how beautiful conscious fashion can be
Leading the way once more, the London-born-and-based creative director deconstructed classic wardrobe staples and highlighted how covetable design can be supportive of a more recyclable, circular economy.
Photography Mitchell Sams
Who?
Fashion's eco warrior has proved that we can be both chic and consciously woke ever since she left Chloé and launched her eponymous line in 2001. Long before sustainability was a hashtag or industry buzzword, Stella McCartney led the way and encouraged the industry to follow. A lifelong vegetarian, McCartney does not use any leather, fur or animal skin of any form in her designs and her textile advancements have encouraged a growing number of luxury houses to follow her lead -- most recently, Clare Waight Keller at Givenchy. Against the backdrop of unconfirmed conscious uncoupling rumours with Kering -- with the luxury group reported to be ending their 17-year partnership by selling its 50 percent share of the label back to its namesake designer -- McCartney used the platform of her autumn/winter 18 show to combine her womenswear with her one-year-old men's collection on the catwalk for the first time. She also underlined her seductive signatures and ultimately, reminded us all just how chic, conscious and green the industry can, and indeed should, be. Even the biodegradable invite was accompanied with a pair of socks made from repurposed post-consumer and post-industrial waste to create high quality up-cycled yarns through a process that used zero water, zero dyes and no harsh chemicals.
What?
Beyond the collection's eco-credentials, McCartney softly deconstructed familiar wardrobe staples and played with the dialogue between mens' and womenswear. Throughout, all was not what it seemed as tailoring and dresses were flipped inside out. This was an everyday version of John Galliano's reverse dressing shown earlier this week at Maison Margiela. Here, in one look the lining of a men's coat became a dress worn under the jacket it was taken, in another reconstructed waistcoats were stacked upon each other to a re-create a tailored jacket. Elsewhere dresses were taken apart and put back together as lingerie-inspired slip dresses and statement knitwear was either enlarged or shrunken, while a remnant patchwork-knit fused different stitches and colours to create a kaleidoscopic effect that shook the senses. Even when McCartney appropriated the work of J.H. Lynch, the British artist known for his evocative portraits of sultry women from the 50s and 60s, it was overlaid with transparent lace, tulle and worn under fur-free fur coats. McCartney was reminding us not to judge a garment by its looks, to question everything and demand more.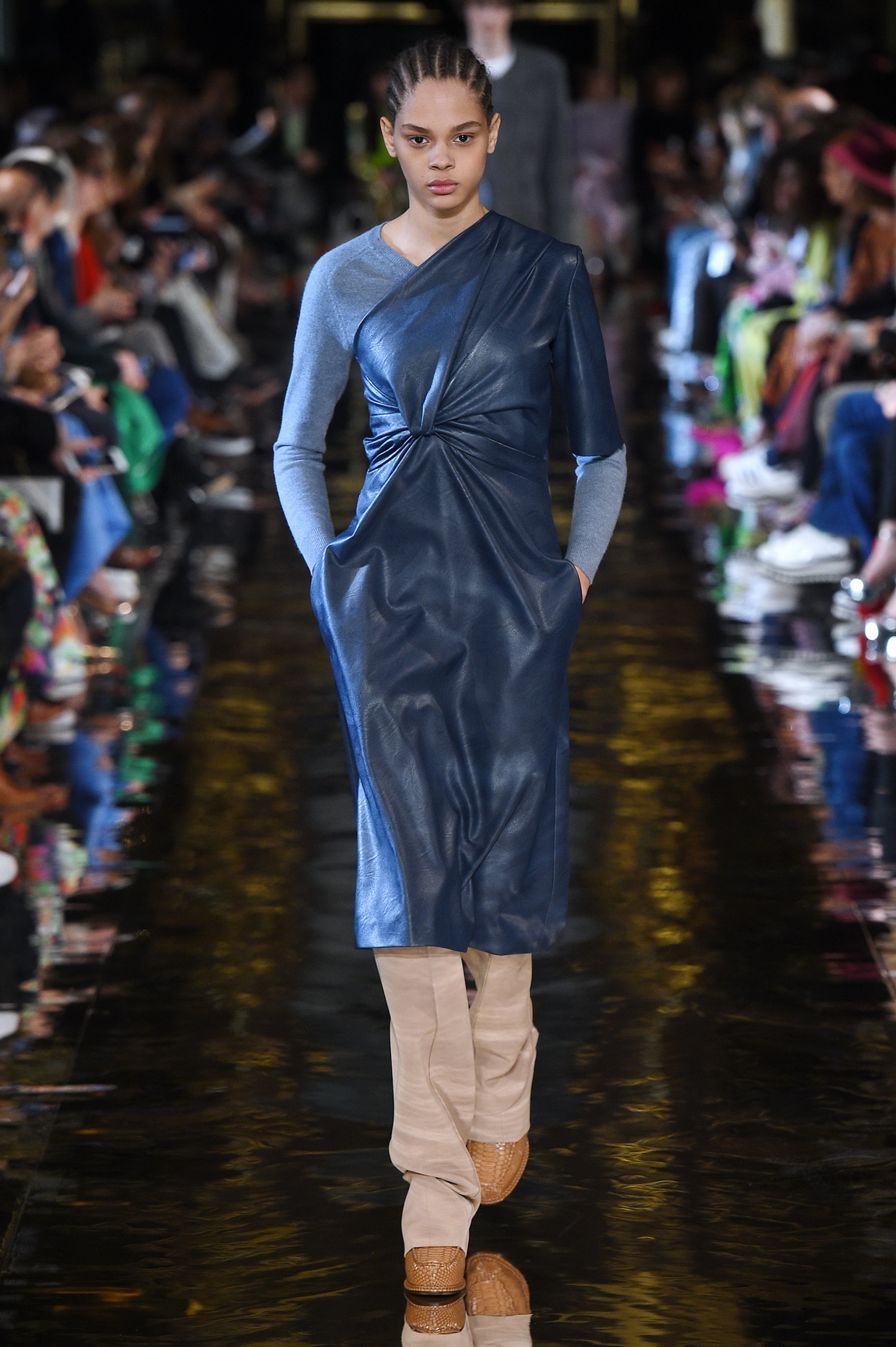 Wow!
Hilandra Martinez striding out in the sensual skin-free skin alter nappa dress pulled tight across the body, knotted, twisted and wrapped in midnight blue, underlined that it is possible to create beautiful fashion that's better for everyone -- animals, people and the environment. In addition to the skin-free skin, faux leather and fur-free fur, the collection unveiled the new Loop trainers, which use specifically designed hooks and stitching to avoid the use of glues in their construction, and illustrated a design supportive of a more recyclable, circular economy. Ultimately, the new trainers encapsulate just how Stella McCartney is proving that you can have it all. There's no longer a need to compromise for a clear conscience.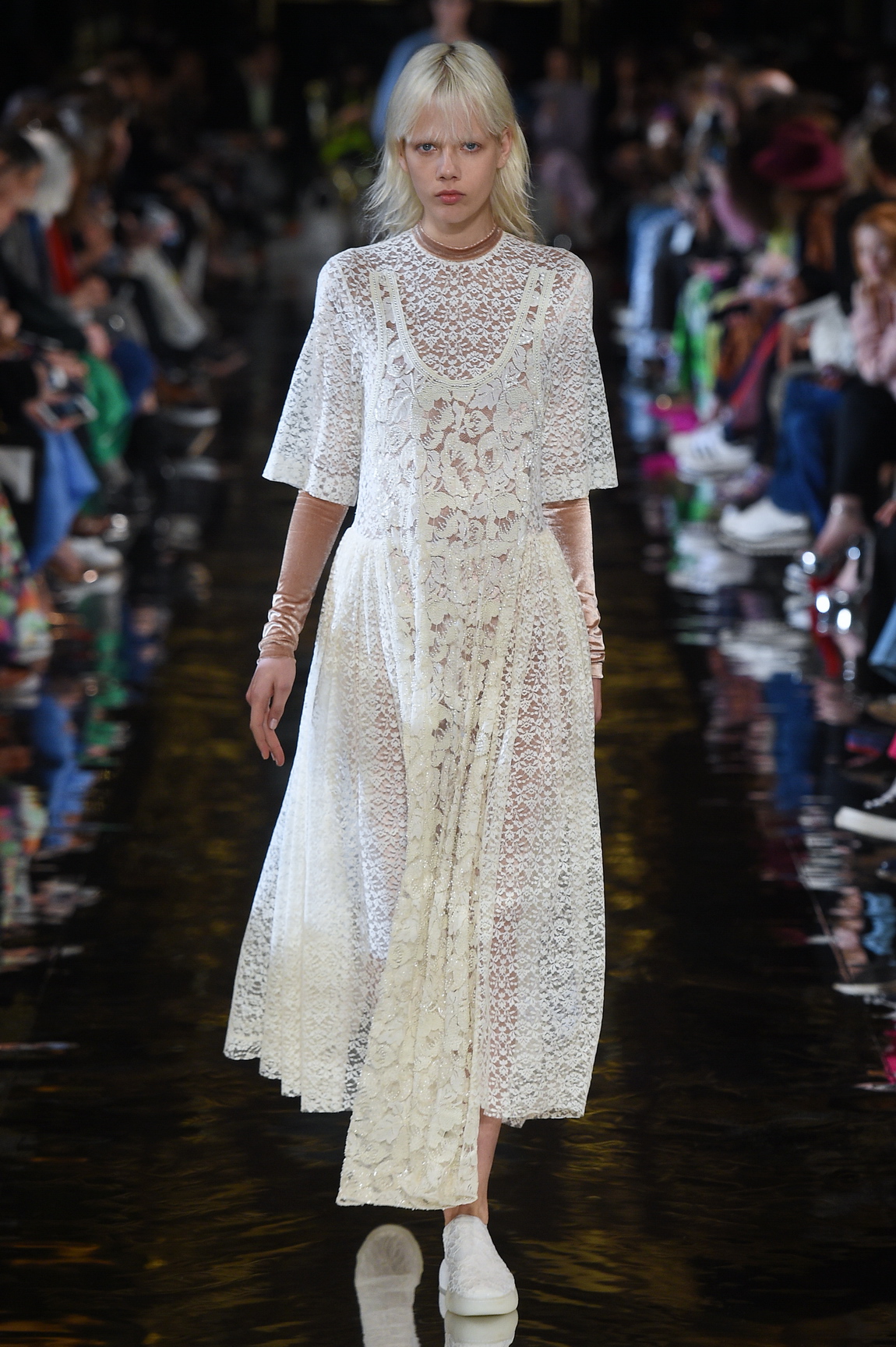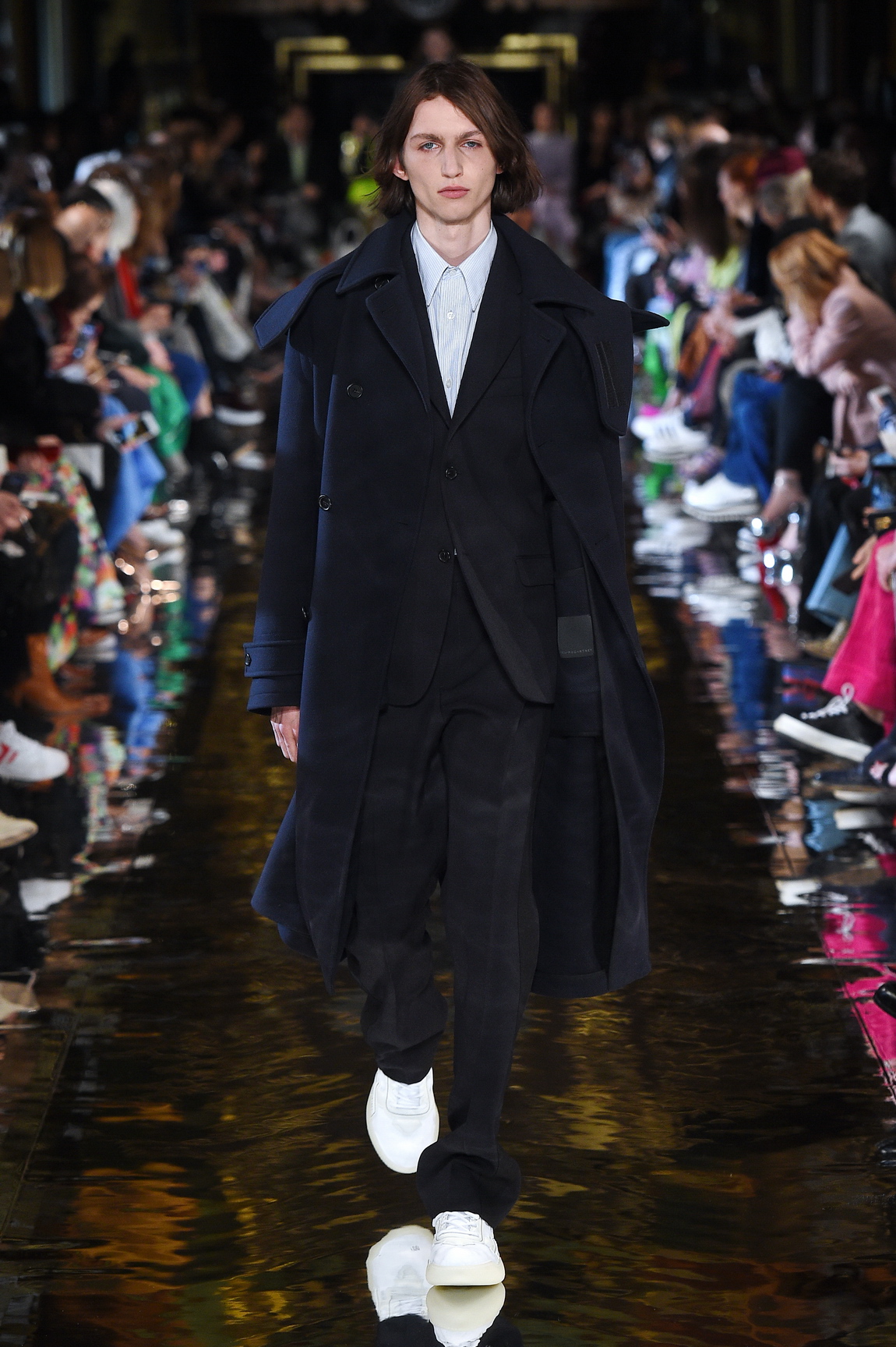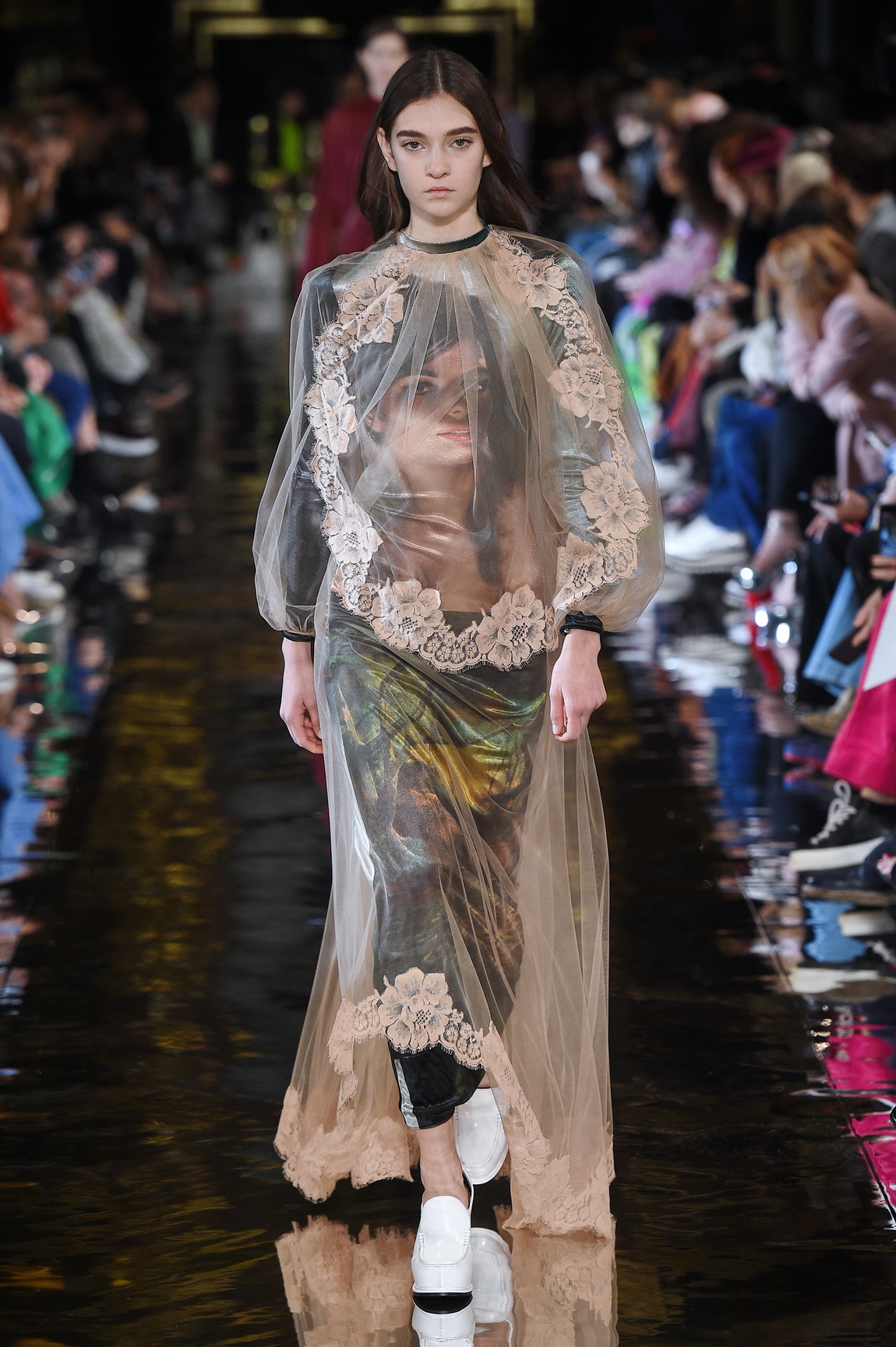 Credits
---
Photography Mitchell Sams