woman srsly is the new dance platform challenging gender bias within the performing arts
For too long female dancers and choreographers have been denied agency over their own bodies, overlooked in favor of their male counterparts. British dancer and choreographer Grace Nicol founded a collective to challenge this.
Photography Henry Gorse
This article was originally published by i-D UK.
In most genres of performance, the female form is over-sexualized, far above and beyond its male counterpart. Men — choreographers, funding bodies, institutions and arts critics -- have acted as puppet masters pulling strings behind the scenes of film, dance, theatre and cabaret, orchestrating the ongoing exploitation of women on the screen and stage. Here, the female body is adored, worshipped, venerated even, all while strictly adhering to good old stereotypes of male expectation and desire— to dehumanizing effect. The body — a very specific kind of body — is valued beyond the human inhabiting it.

With the creative industries currently re-evaluating themselves and the power structures upon which they operate, given recent public reckoning over various sexual abuse scandals, it's high time the performing arts sector joined the gender debate. Sexual discrimination and abuse of power in the performing arts runs deep. Indeed, it was only in October that theatre director Max Stafford-Clark was forced to step down from his own company, Out of Joint, after a female member of staff accused him of sexual harassment.
One of the many voices leading the revolution against gender bias within the performing arts is 26-year-old dancer and choreographer Grace Nicol who founded the female-led platform Woman SRSLY. Aiming to champion the work of female choreographers, and more importantly create an autonomous space where female performers (male performers are involved as allied supporters) reclaim autonomy over the way in which their bodies are presented and perceived, the platform highlights the importance of collective effort in instigating significant change. Here Grace shares her story.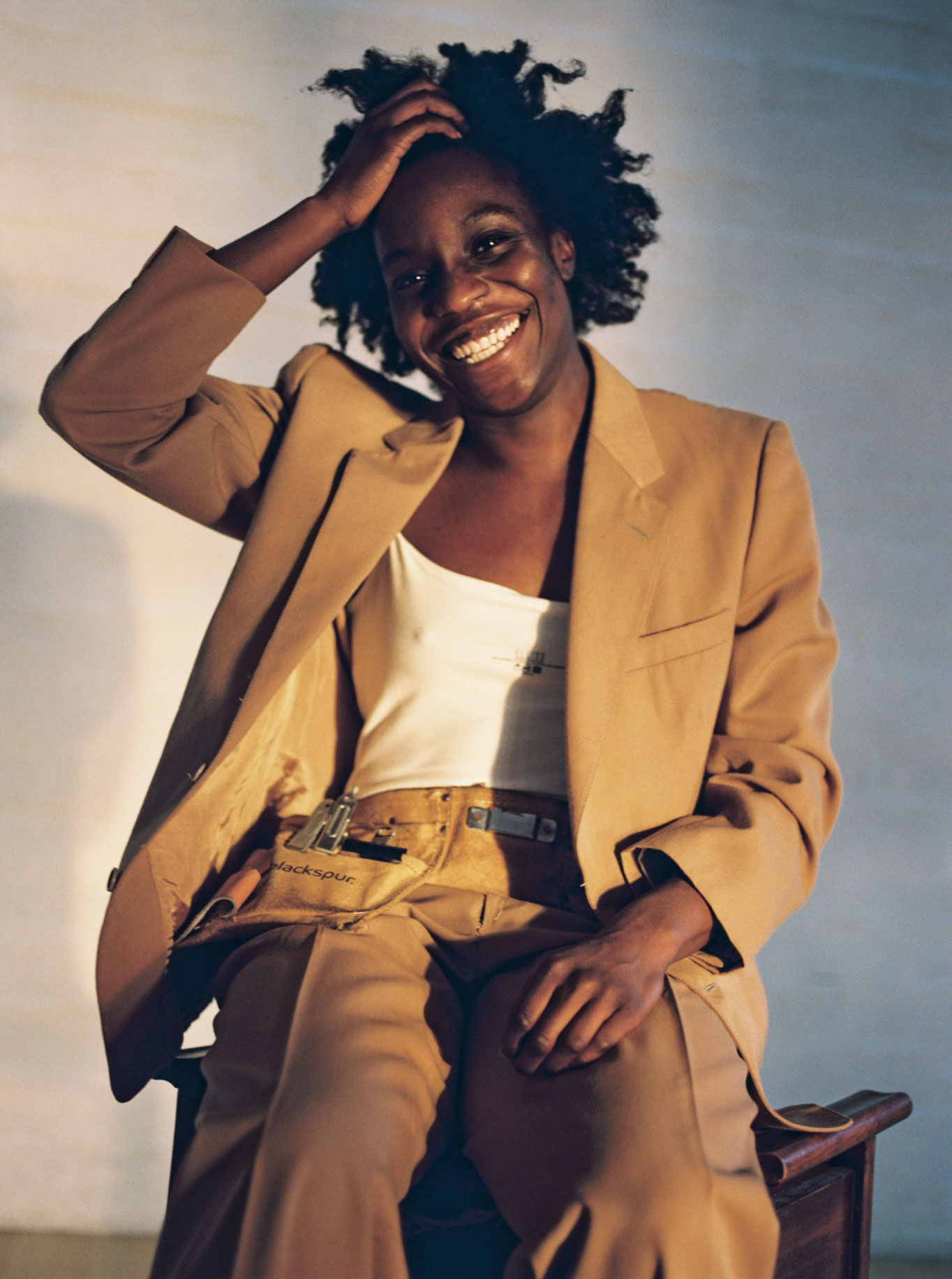 "In an art form populated predominantly by women, male choreographers dominate, deciding how they are going to present female bodies. As a female dancer and choreographer, throughout my dance experience, I have felt very keenly the implications of my gendered body.
As children, boys are given a separate "boys only" dance class. These are implemented with the idea that boys must be kept busy, active and entertained. In ballet classes, we are taught to be restrained and to endeavour to "just become an image", while boys are taught to take up space.
As a teenager, we feel the weight of our gendered bodies further. In contact improvisation -- often, an exercise in undetermined close encounters -- a man double our size and double our age will push his sweaty body against ours from behind and disguise it as a "friendly tickle". As an adult, it feels like nothing has changed.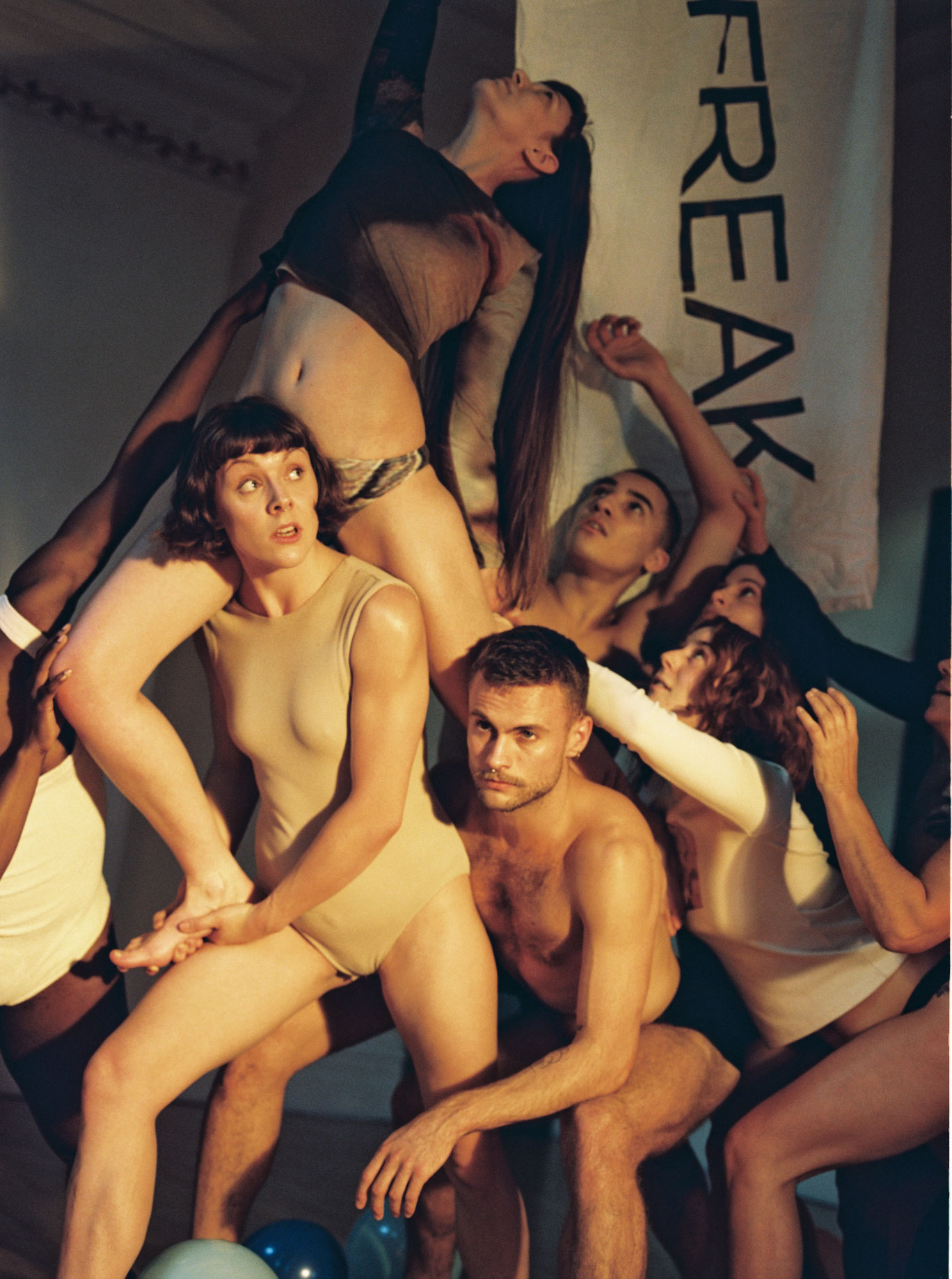 Male choreographers, leading their own companies, are still given more support than female choreographers. Repertoire companies employ more male choreographers. There are rarely any companies looking for new female dancers. In 2012, it was reported that only 26 productions in the 10 highest subsidised theatres in England were directed by women, compared to 83 by men. A year later, The Metro named the five top dance companies in the UK -- none were led by female choreographers.
In classical dance, female choreographers face even greater discouragement; no woman has been commissioned to choreograph a main-stage ballet at the Royal Opera House since the 1990s. Some more statistics: of the 36 companies showing work at British Dance Edition (the industry showcase), 10 are led by women; of the 12 associate artists at Sadler's Wells who are choreographers, just two of them are female -- Jasmin Vardimon and Kate Prince.
Another issue confronting female performers is the rise in male-only dance companies, which provide performance work exclusively for men (such as 2Faced Dance and Ballet Boyz), who use this as a selling point for their work. To top it all off, we get male choreographers making ridiculous statements like Akram Khan's infamous: "We should not have more female choreographers just for the sake of it."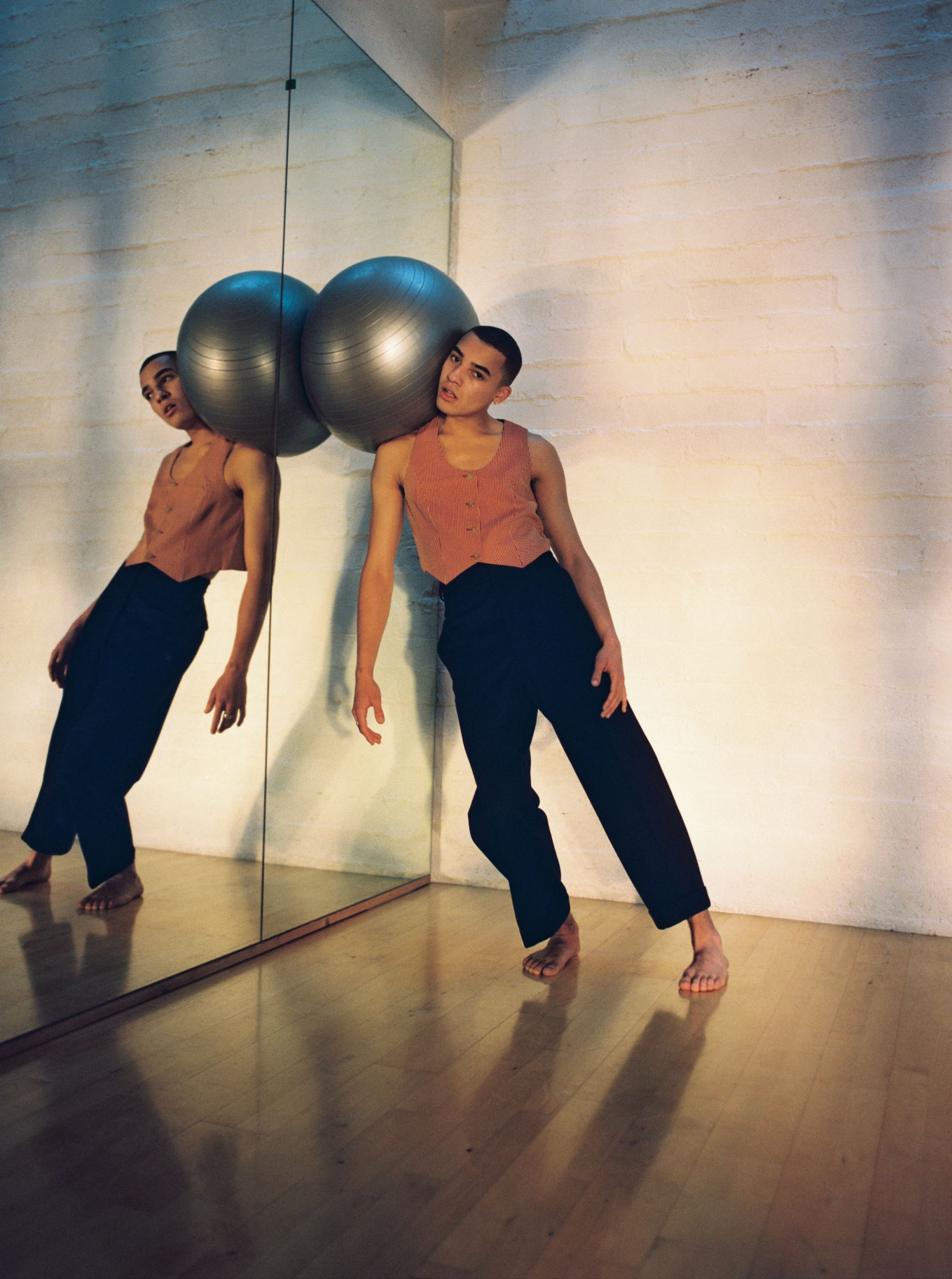 Firstly, this is a kind of non-statement; of course we should not have more female choreographers just for the sake of it. Secondly, it disguises the real issue -- that female choreographers exist but they are not being given equal access to the same platforms as their male counterparts.
In a post-Weinstein world, it's never been more important for the performing arts to join the gender debate, particularly, as the art form pertains to the live female body. But while there has been a lot of discussion about gender bias within the performing arts, I felt like nothing practical was actually being done about the issues at hand, nothing that would bring this discussion into real life.
I believe that making choreographic work about the female experience contributes to this discussion. But beyond that, I wanted to know if there was a way emancipate the female body from the patriarchal notion of what it means to be female. I wanted to establish a space that could acknowledge female desire, instead of merely adhering to stereotypes of male expectation. Of course, some women want to be looked at. Female performers go on stage to be watched! Some also want to be touched. What we don't want is to be violently dispossessed by that oppressive male gaze or touch. We want to have control. I felt a need for a space that champions, supports and showcases female-led performances, especially from under-represented women, and so I created one.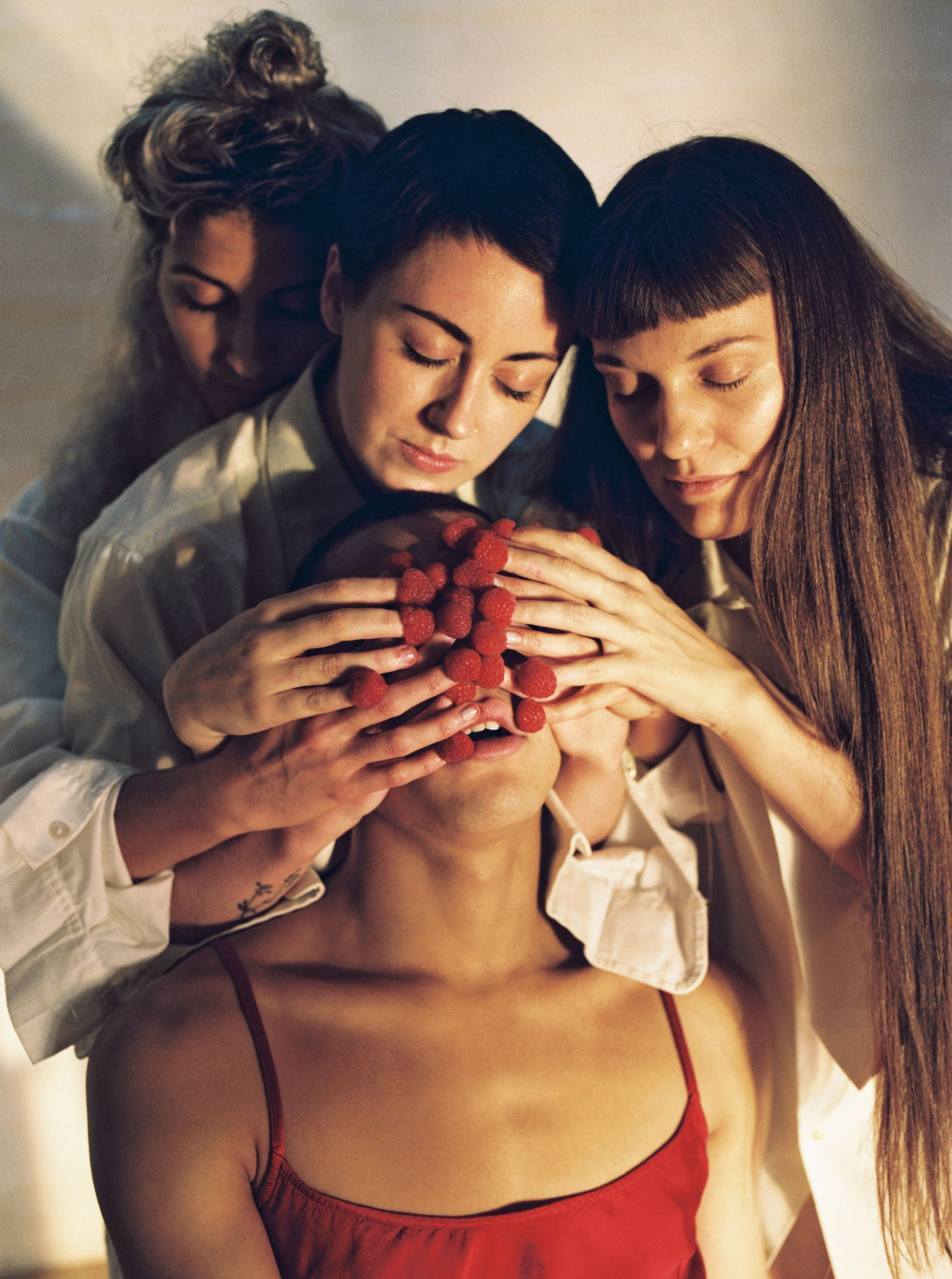 I set up the performance platform, Woman SRSLY, in August 2017. Since then we have run three events with 12 incredible female-led performance companies, including our resident movement girl band, The Yonis! We try to programme performances from a variety of disciplines and are working hard to reflect and celebrate diverse female voices. The word 'celebrate' is really important here: we want to create a space that is challenging but also exciting, fresh and fun. We encourage female artists from all backgrounds, experiences, identities, ages and performance disciplines to apply to our platform, including those with male performers in their companies. So far, we have had contributions from disciplines ranging from dance to vocal work, cabaret to film and often, interdisciplinary work. I wanted to further reflect these ideas in the selection of the artists for the shows, therefore, I invited artists from a variety of backgrounds and experiences to join a 'selection panel' to choose the work that is performed.
It's widely acknowledged that a glass ceiling exists for women across all types of workplace scenarios, preventing many from being taken seriously and flourishing in leadership roles. The notion of creating support for people who feel under-represented within leadership roles comes from the desire to create a space where we, as female performers and makers, can feel a sense of autonomy over how our bodies are represented, presented and looked at. It is also about intersectionality and trying to create a platform for everyone who might feel under-represented. I am happy, therefore, to offer the platform as a small contribution within my field and create a space where artists are able to support each other, challenge norms, take credit, and take risks in a safe and supportive environment.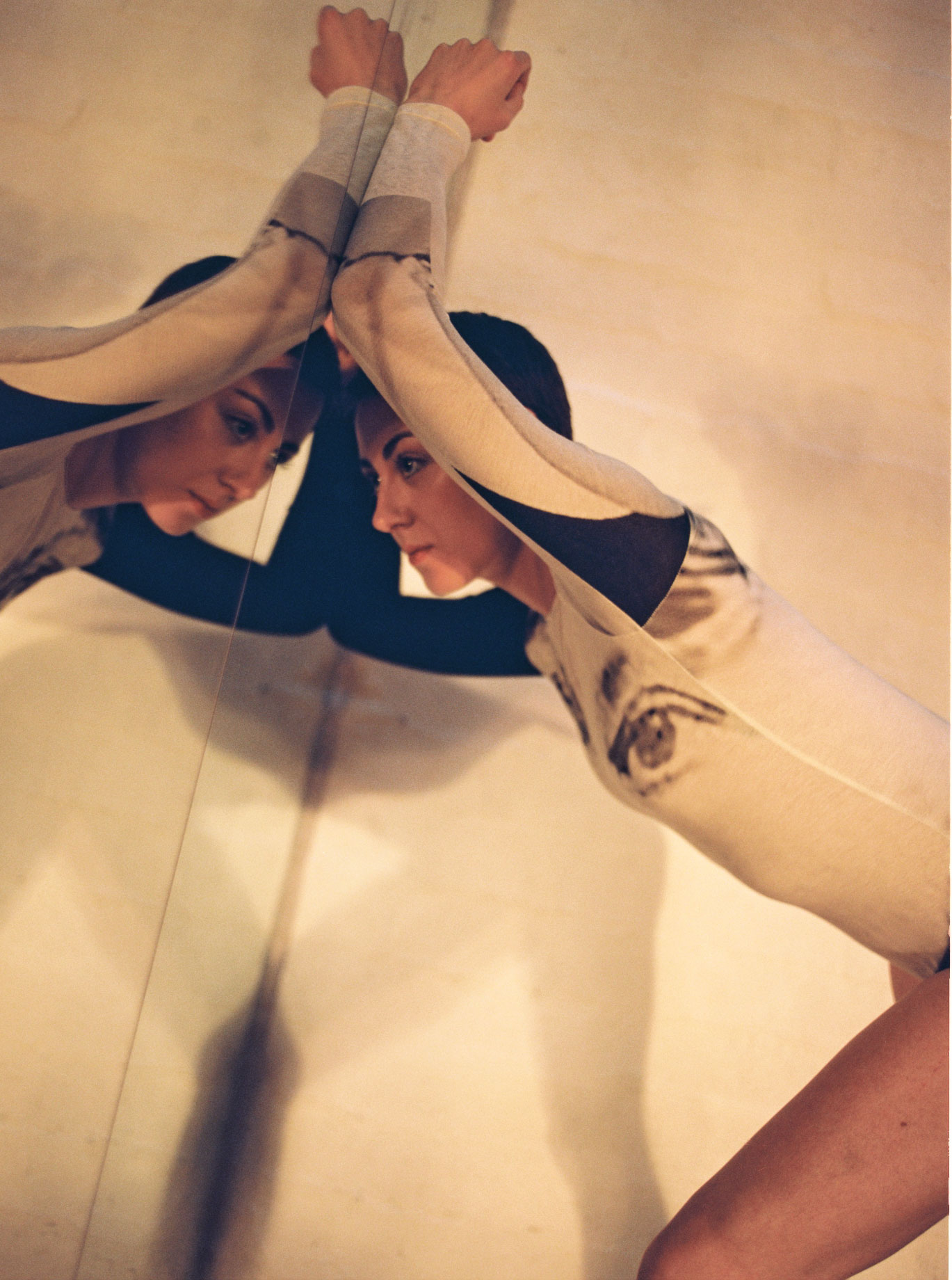 My hopes and aims are to continue to learn and grow from each platform and to get better at making the experience for the artists and supporters as useful as possible.There are more factors than being female that hold artists back. I hope that we can amplify those voices more. I realise that the idea for the platform is complex and, of course, like everyone else I'm still learning. Of course, Woman SRSLY can't affect all this change on it's own! It is important to recognise the need for funding bodies, institutions and the performing arts media to acknowledge the roles they have to play in this as well. Woman SRSLY is a place for solidarity and sisterhood and we're here to join the gender revolution."
The next performance will be on the 19 April 2018 at The Yard Theatre, Hackney Wick, with a call out for work in February.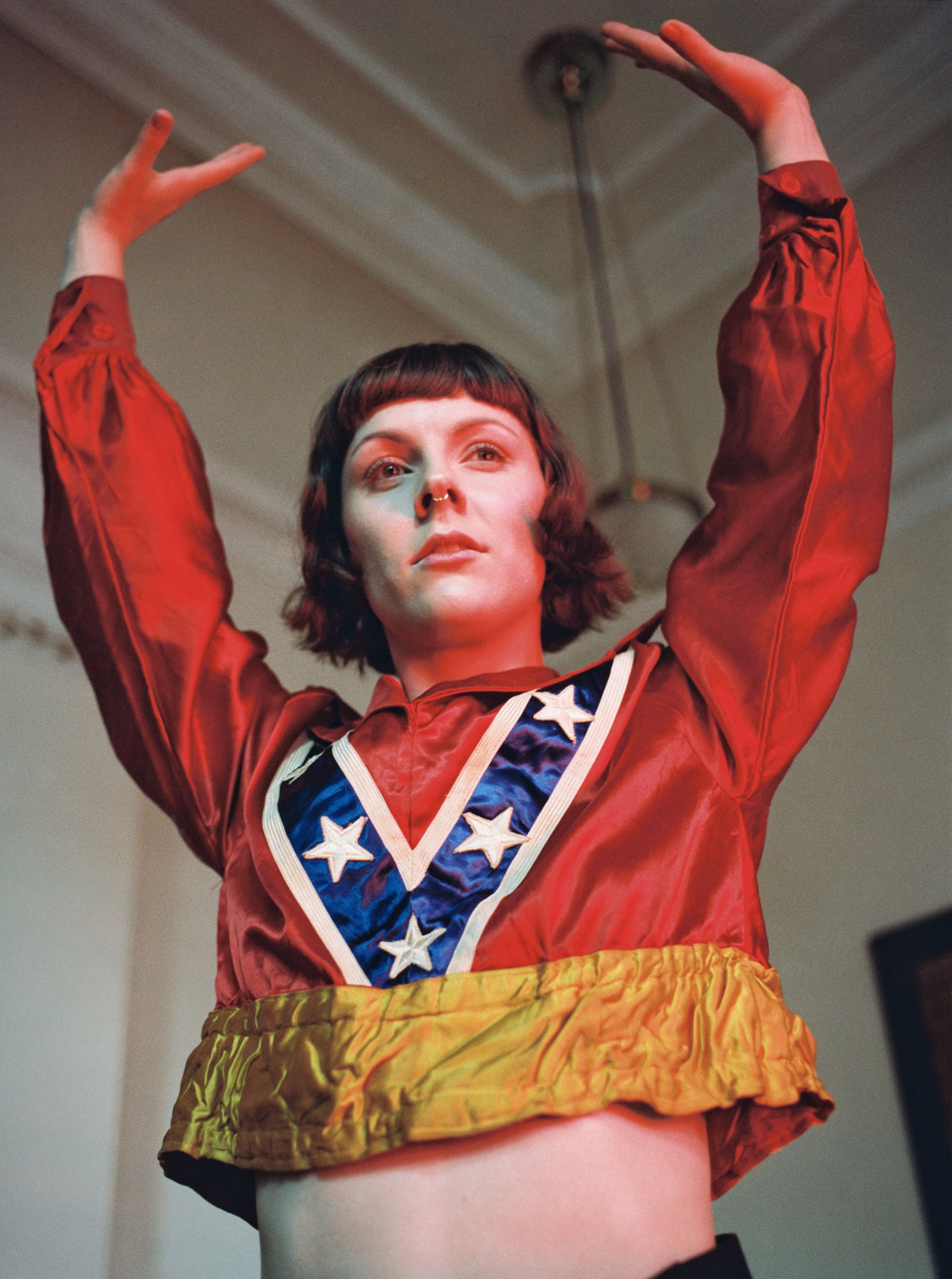 Credits
---
Photography Henry Gorse
Styling Patricia Villirillo
Artistic Director @ Woman Srsly & Casting Grace Nicol
Make-up Sarika Thakorlal
Models Claudia Palazzo, Grace Nicol, Holly Beasley Garrigan, Maroula Iliopoulou, Martha Stylianou, Maya Lane, Meshach Henry, Isis O'Regan, Theo Samsworth, Valerie Ebuwa
Photography assistant Bradley Polkinghorne, Georgia Plomer, Rihianna Petrucci
Styling assistant Gilberto Genco
This article originally appeared on i-D UK.