this new netflix film stars our two faves timothée chalamet and lily-rose depp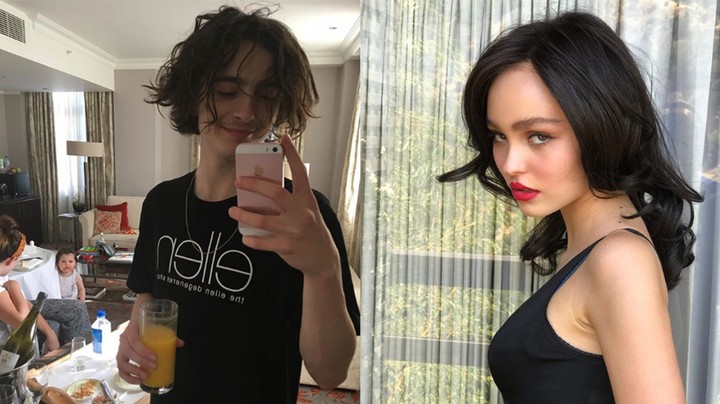 Netflix! Timothée! Lily-Rose! It's a triptych of joy made in veritable i-D heaven!
The King, a new film coming next year based on Shakespeare's Henry the IV and V, starts filming in the UK tomorrow. Hollywood hunk and twink icon Timothée will star as Hal — "a young, disgraced prince [who] inherits the crown and must learn what it means to be a king, guided by his one true friend, Falstaff." Incidentally, Hal is also Timothée's middle name, leading us to suspect that writers wrote this film specifically for him and him alone. Well you would, wouldn't you.
Falstaff will be played by Joel Edgerton of Star Wars III (he's also one of the writers), while Lily-Rose will play a princess and Robert Pattinson will also be there, as "The Dauphin".
Timothée's had people feeling some kind of way for all of 2018 and the best part of 2017, since his Oscar-nominated performance in Call Me by Your Name. He followed that up with a part in Greta Gerwig's excelled, Lady Bird, in which he predicted the current state of the internet, astutely noting that phones are tracking devices and they will soon be implanted in our brains. We're currently counting down the minutes until we can watch him deal weed in Hot Summer Nights.
Meanwhile, Lily-Rose has been carving a name for herself in both fashion and film. She's a muse for Karl Lagerfeld and has starred in multiple Chanel campaigns, while also making appearances in a few smaller art films — the likes of Planetarium with Natalie Portman, and black comedy Yoga Hosers.
Slated for release in 2019, there's a little while to wait. But here's hoping the social media-savvy young'uns keep us posted on their respective accounts. Between Timothée's jawline and Lily-Rose's cheekbones, they'll probably crack our screens and our hearts in one fell swoop.

This article originally appeared on i-D UK.