meet clairo, the girl who became a pop star from her bedroom
With the release of her new EP, 'diary.001,' she talks to i-D about her love for Hilary Duff and why she doesn't even really like "Pretty Girl."
Claire Cottrill is a famous artist and she is not sure how that happened. Only 19, she has become known to the world as Clairo: a viral pop star who has just released her debut EP, diary.001. Her life is now a turbulent balance between connected and disconnected. On one hand, Clairo is a rising sophomore at Syracuse University, returning to her home in Boston to spend time with her family. On the other, she's a lo-fi pop sensation whose breakout hit, "Pretty Girl," just reached fifteen million YouTube views — a song she tells me she "(doesn't) even like all that much." She explained to me the challenges of abruptly having a spotlight on her and how going viral isn't all that fun — especially when dealing with negative responses. "It honestly sucked, like a lot of the time," she says. Despite it all, Clairo is in her happy place now.
Once upon a time, Clairo was a little kid making up her own choreography to an entire Hilary Duff album. Her Disney Channel musical roots have now mixed with her love of rappers like Playboi Carti and the lo-fi recordings from her dorm room. She is a DIY idol: she sings, plays guitar, produces on Ableton, writes her own songs, and creates Soundcloud mixes as DJ Baby Benz. She is the kind of teenage artist made possible by the vastness of the internet. Her internal confusion regarding her own identity, as well as the honesty with which she confronts it, could only come about so naturally in a technology-obsessed era like today. Here, Clairo talks to i-D about her life, her love for Disney Channel-era Hilary Duff, and her deeply personal new EP, diary.001.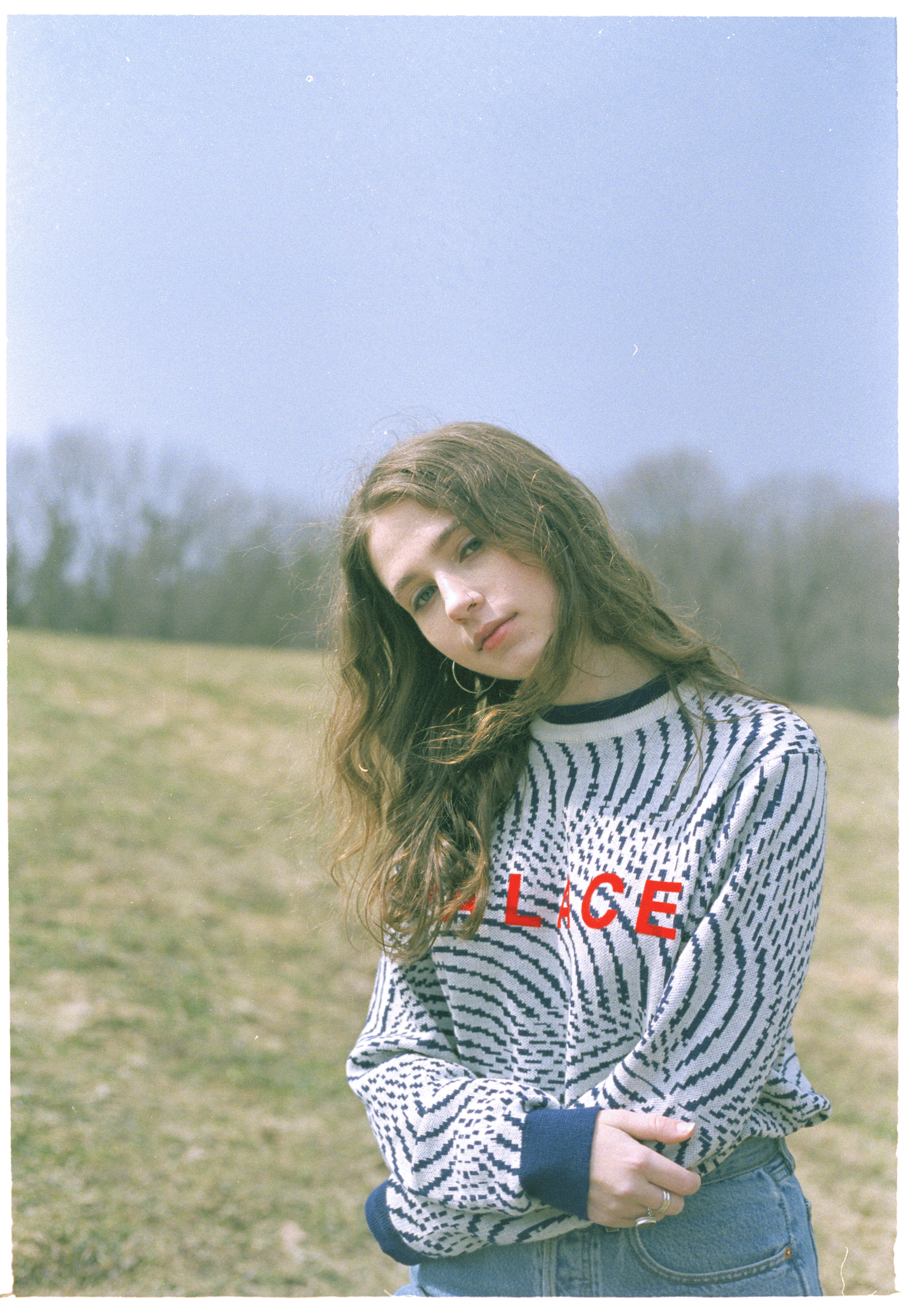 What do you hope to accomplish with diary.001 ?
I want to close this weird chapter in my life. I think diary.001 is a good representation of the last three or four years of me making music and kind of being confused about where I want to land. There's a demo that I took off Soundcloud we just mastered, then there's a song that took seven months [of] producing. All this different music just embodies what I'm going through. It might feel really weird to have all these songs together just because they're so different, but they're honestly so connected in the same way. That's why I wanted to call it diary.001. I just feel like every song is a different diary entry from different times in my life. I don't think it's gonna be my best release ever, but it does close a chapter for me and it does feel like closure.
I wanted to ask you about your progress from "Pretty Girl" to now, and how you manifested the success of Pretty Girl to get to this point in releasing this record, including a Rejjie Snow feature. Was this something you focused on, or did it happen in a natural way?
It really did happen in such a natural way. I made the song for The Le Sigh, a female empowerment compilation. I made the video after and I was like, "I might release it. It's kinda stupid." And I decided to upload it and… I really don't understand how YouTube algorithms work or how things get viral, but it just kinda happened. And it was really overwhelming and honestly sucked like a lot of the time. I really didn't want "Pretty Girl" to be the last thing anyone heard from me. I knew that I could do more.
I've always kind of been evolving. I've always wanted to keep making music that makes me feel happy and work with other people that I find really cool. Like regarding Rejjie Snow and Danny L Harle, that was honestly the power of Instagram and DMs. I had worked on the song that Rejjie's on and I saved it to the computer as "Rejjie Snow Type Beat." I was just a huge fan. We kind of connected over Instagram, and he liked my music, and I was genuinely shocked! And then I sent him the song, and we made it! That's just what happens nowadays, and that's the new norm. It's cool that, even though "Pretty Girl" was like, not my favorite, it opened so many doors for me to be able to do what I really want to do. Which is dope. I'm already halfway done with the next EP and I'm so in love with every song and I feel like I've grown so much.
I also want to ask you about hip hop. You've expressed your love of artists like Goldlink and Playboi Carti. What your connection to the genre?
I think my love of rap music in general came from Soundcloud, because when I was making music on Soundcloud, it's mostly Soundcloud rap and kids making trap beats, so I kind of fell into that world when I was making music of my own. I started making rap music mixes under DJ Baby Benz. I had a following and I wanted to kind of show the world what I was listening to, gems I found on Soundcloud, but there was no way for me to put that in my music other than making these mixes. It just became so important to me.
I guess that's something that's beautiful about the internet, too, that people have so much access to so many different things.
I know, which is so crazy! And to go back to what you were saying, I honestly think that genre is disappearing because of the internet and because of Soundcloud and because of all these different music tastes that overlap. I think everyone's realizing that you don't have to only be into one type of music, and that doesn't have to define your sound or who you are. You can look into everything. You can love Hilary Duff and be Playboi Carti's number one fan. That's kind of what I want to focus on in my music. It's cool to be fluid.
From the title of diary.001 to the lyrical themes of tracks like "Pretty Girl," you're talking a lot about your authenticity and being your authentic self. What is it about the idea of authenticity that fascinates you?
I think it's simple. I want people to be able to relate to me and I want people to feel like they could just meet me at a concert. I want to be friends with the people that are listening to my music. I want them to feel like they can connect with me in that way. A lot of my fans are young, and I don't know why, but I think it's cool, and I think it's important to represent myself in a way that they don't feel they have to change themselves to get to where I am. I think I needed that when I was a kid. And if I give that feeling to another kid, and they're making up dances to "Pretty Girl," then I've accomplished everything I want to accomplish in life.