jordan peele's next film looks every bit as chilling as get out
'Us' has been labelled a "new nightmare" and is due for release in 2019.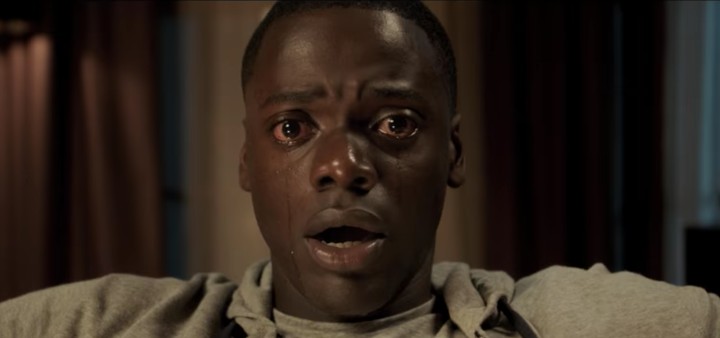 Image via Youtube
Jordan Peele disrupted Hollywood last year with his debut film Get Out. The movie scared audiences senseless, while also confronting them with the real horrors of America's race relations. It was nominated for Best Picture at this year's Oscars, with Peele winning the award for Best Screenplay, and the film's star, Daniel Kaluuya, bagging a nomination for Best Actor. Moneywise, the horror took in more than $255 million worldwide at the box office.
Last night, the writer/director shared a poster for his next project, Us. A strapline for the film describes it as: "A new nightmare from the mind of Academy Award winner Jordan Peele."
The poster depicts two black painted heads facing in opposite directions, with the head on the right missing a nose. The whole thing has a super creepy and ghostly vibe to it, and we're really into it.
In May 2017, the film's producer Jason Blum revealed that his next project would be a horror film about two black lesbians living in America. According to a report by Variety, it's rumoured that Lupita Nyong'o and Elisabeth Moss are both in talks to star in project. Black Panther's Winston Duke is also said to be up for a lead role.
Whatever Us is about, it's sure to be just as magnetic and thought-provoking as Get Out. According to the poster, Us is set for release in March 2019. You've got a little less than a year to get ready for the next fright of your life.
This article originally appeared on i-D UK.