drake's scorpion: what you need to know
Wake up! It's Friday and Scorpion is out!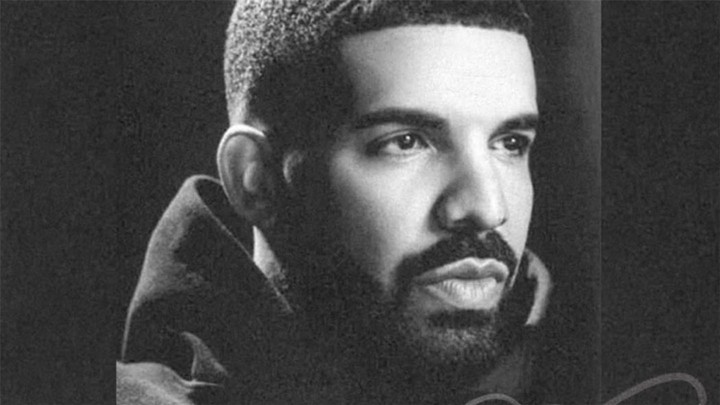 It's been a whirlwind few months for Aubrey Graham. Since Pusha T released his earth shattering diss track The Story of Adidon, which revealed that the Drake had a secret son, the world has been waiting for a response. And aside from his recently released nostalgia-driven Degrassi throwback video for I'm Upset, it's been relatively quiet. That is until his mega, 25-track double feature Scorpion dropped today. So you're awake, it's sunny, it's Friday, and we're here to give you all the essential info you need to know on the album, before you play it on repeat all day. Happy weekend!
The full track list is... extensive
Drake definitely didn't hold back on songs for Scorpion. The double album features a mammoth 25 tracks, and includes hits I'm Upset, Nice For What and God's Plan. Drake previously revealed on Joe Budden podcast that Scorpion would be a double R&B and a rap album, and it's a promise he's evidently delivered on. He also helpfully posted the full track list -- A and B side -- on Instagram. Thanks Drake!
The full list of collaborators is, yep, just as extensive
If samples are what you're after, then you my friend, are in for a treat with Scorpion. First there's Mariah Carey with Emotionless, where Drake addresses the Pusha T diss at long last (more on that later). Jay-Z makes an appearance discussing the recent murder of XXXtentacion on Talk Up, rapping "y'all killed X and let Zimmerman live", while Nicki Minaj's hit Boss Ass Bitch features as a sample on That's How You Feel. The end of In My Feelings also includes a sample from Donald Glover's Atlanta.
Oh, and there's also some unreleased Michael Jackson in there on Don't Matter to Me. Casual.
Drake finally discusses his son, Adonis
Pusha T's big reveal on Drake's "secret son" is all over this new record -- on Emotionless, the rapper explains that he wasn't hiding son Adonis from the world, "I was hiding the world from my kid". He goes on to rap "They always ask 'why let it run [in the tabloids] if it's false' / You know a wise man once said nothing at all."
Later Drake goes into more detail about fatherhood on March 14th, the album's 25th and final track. "She's not my lover like Billie Jean, but the kid is mine", he admits, elaborating on the unplanned pregnancy.

He goes on to explain though that he only met his son at Christmas, after confirming his paternity with a DNA test after his birth in October last year. "I'm out here on the frontlines, trying to make sure that I see him sometimes. It's breaking my spirit", he says on the track. "Single father, I hate when I hear it.
"I wanted it to be different because I been through it, but this is the harsh truth now."
You can now finally stream it on Spotify
Scorpion dropped officially on Apple Music and Tidal at midnight Friday morning, but was suspiciously amiss from Spotify for several hours. Thankfully, after some late night panicking across the world, Scorpion is now available in full on Spotify. So what are you waiting for? Go listen, make tweets, speculate, rejoice!
read this next: