guitar music isn't dead; these gen-z women are running it now
If the arrogance of male-dominated guitar music has left a bad taste in your mouth, these women are proving that the genre's future is inclusive, exciting and worthy of your attention.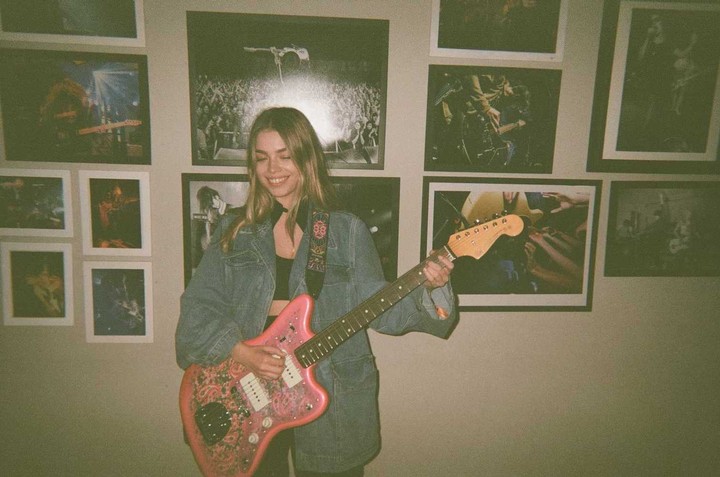 L Devine
What does a rockstar look like in 2019?
"I think of some like scruffy looking white boy with his guitar way too high!" L Devine laughs, half joking – but not really. The 21-year-old northern popstar has first-hand experience of that guy; she came up on the scene in her hometown of Whitley Bay, where everybody trying to make it in the music business fit that description perfectly. With her guitar slung around her neck, singing songs about how enamoured she was with her teenage crushes to crowds at open mic nights, she stood out like a sore thumb amongst a sea of indie boys with a more brash approach. The joke's on those boys now, though: Liv made it to the heady heights of major label pop life, has earned co-signs from stars like Charli XCX and is still writing and performing songs about being madly in love with another girl, brandishing a badass bright pink electric guitar. Compromise, it seems, wasn't necessary.
We're are speaking backstage at The Old Market in Brighton, a few hours before her set at The Great Escape: a music festival that has historically been a breeding ground for the next big things in indie music. Even now – in a time when guitar music claims to be drowned out by synthier stuff – its line-up is peppered with young hopeful bands trying their hardest to get heard among a cacophony of competing voices. Next door, those who did make it – among them punk kids Shame and hot new rock group Pigs Pigs Pigs Pigs Pigs Pigs Pigs – are scheduled to play on the Fender stage to busy crowds for the next three nights, but the line-up feels a little fresher than a stage at The Great Escape might've done five years ago. The room has been read, the perspective has been changed: in 2019 we know that some of the most interesting guitar music stems from those usually excluded from this genre -- queer people, people of colour and women.
But rock stardom has never inherently been a male-gendered, straight or white space; it's been filled with resilient and powerful characters that don't fit that broad brief for the longest time. "It was Sister Rosetta Tharpe that started rock and roll," the London-born singer Joy Crookes, who plays the Fender stage today, points out. "A black woman." And she's right. Guitar music's history has been shaped by women, some of them queer and some of them black, whose work is respected decades down the line: Janis Joplin; Stevie Nicks; Joan Jett; Memphis Minnie; Debbie Harry to name a few.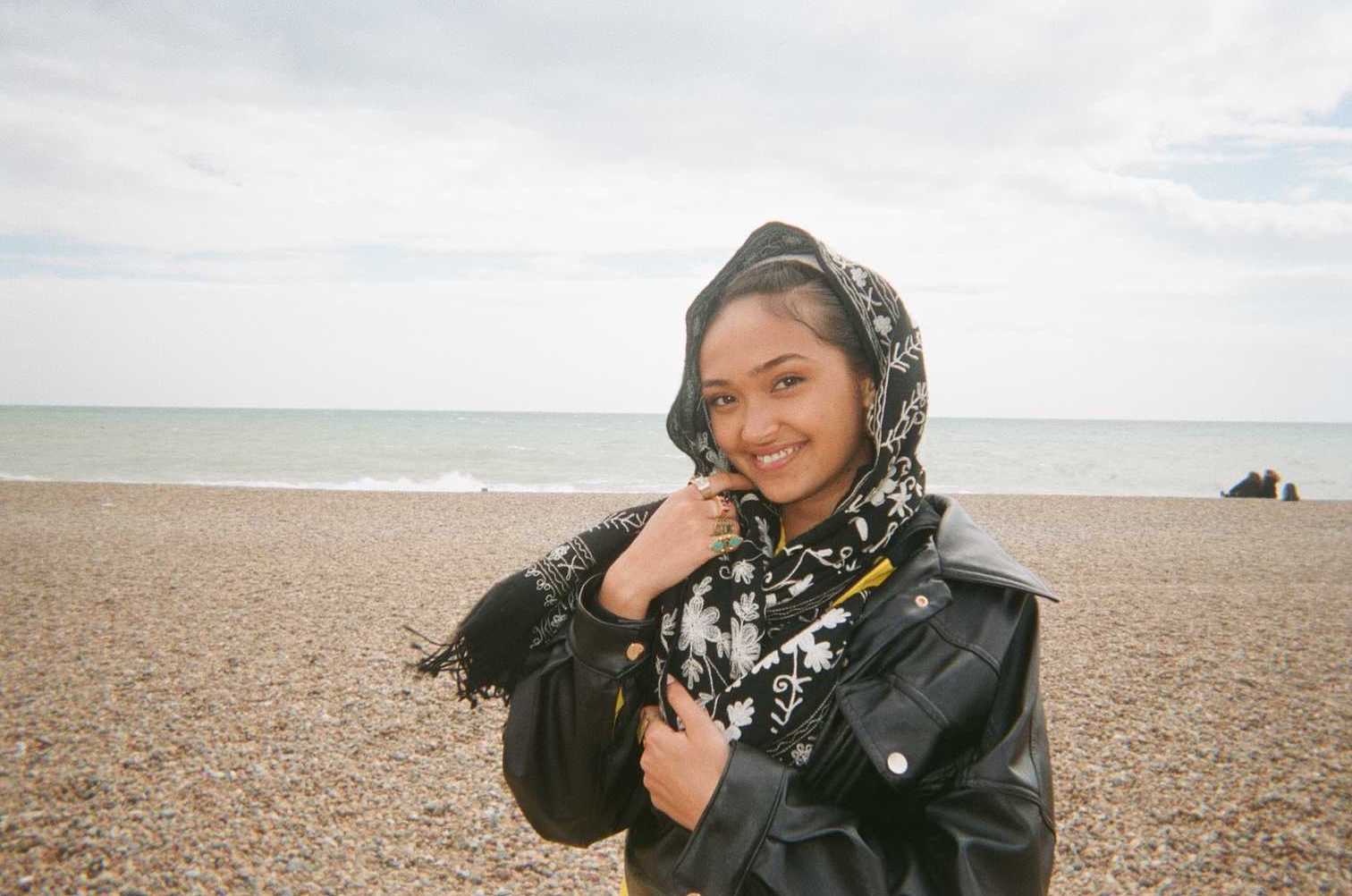 And yet, when the phrase 'guitar music' is uttered, it tends to be flashes of Eric Clapton or Kurt Cobain that we see in our heads. Perhaps that's because we've been trained to deify men in that space: treat them like legends, buy their records and spend our cold hard cash on seeing them live. Take them seriously. It stems from a complex that most male figures in the industry have: a desire to be seen as resilient, winning figures from all angles at all times. And if they are explicitly flawed, said flaws are glorified as the product of a 'tortured artist'.
But the figures now show that the table is turning, and that long standing fact that guitar music's most significant players were women is gaining clarity now. Last year, a study conducted by Fender showed that 50% of new guitar players in the United States and United Kingdom in 2018 were women, a number that should come as no surprise considering the wealth of women who place guitars at the forefront of their art. Everybody from Taylor Swift (who toes that guitar-pop line like L Devine) to heavier stars like St Vincent, Courtney Barnett, Warpaint, Haim, Mitski and Angel Olsen are winning accolades and massive fan bases the world over.
Despite this progress, the Manchester scene that birthed bands like Joy Division and The Smiths is still seen as the site of the Guitar Holy Grail for many British music fans, and that's a perception that's difficult to shake. By focussing on that, a time shaped by the kind of furore and angst that lead thousands of young people to resonate with them, we erase the plethora of artists from elsewhere whose talents are seldom uttered in that respected roster of guitar players. Looking outwards doesn't happen often enough.
"Naturally, as a society we'll associate it with white British men," Joy says, "But Mali in West Africa has the biggest guitar scene in the whole world – the best guitars I've ever heard in my fuckin' life!" Joy's own sound is indebted to the worldly kind of blues that transformed Amy Winehouse into an international superstar. Her new song London Mine is a rousing, bass-led ode to the city she was raised in. "If I sit for one second and think about it properly, I think of the CD I have back home called African Guitar Legends, not white men."
Joy is a south Londoner – half Irish and half Bengali. She credits Lianne La Havas as a key influence of hers in her younger days; one of the few mixed race "brown chicks" she saw making the kind of music she wanted to make too. "When you see someone who does the same thing you do, there's an epiphany moment, and it feels kinda cool!" she says.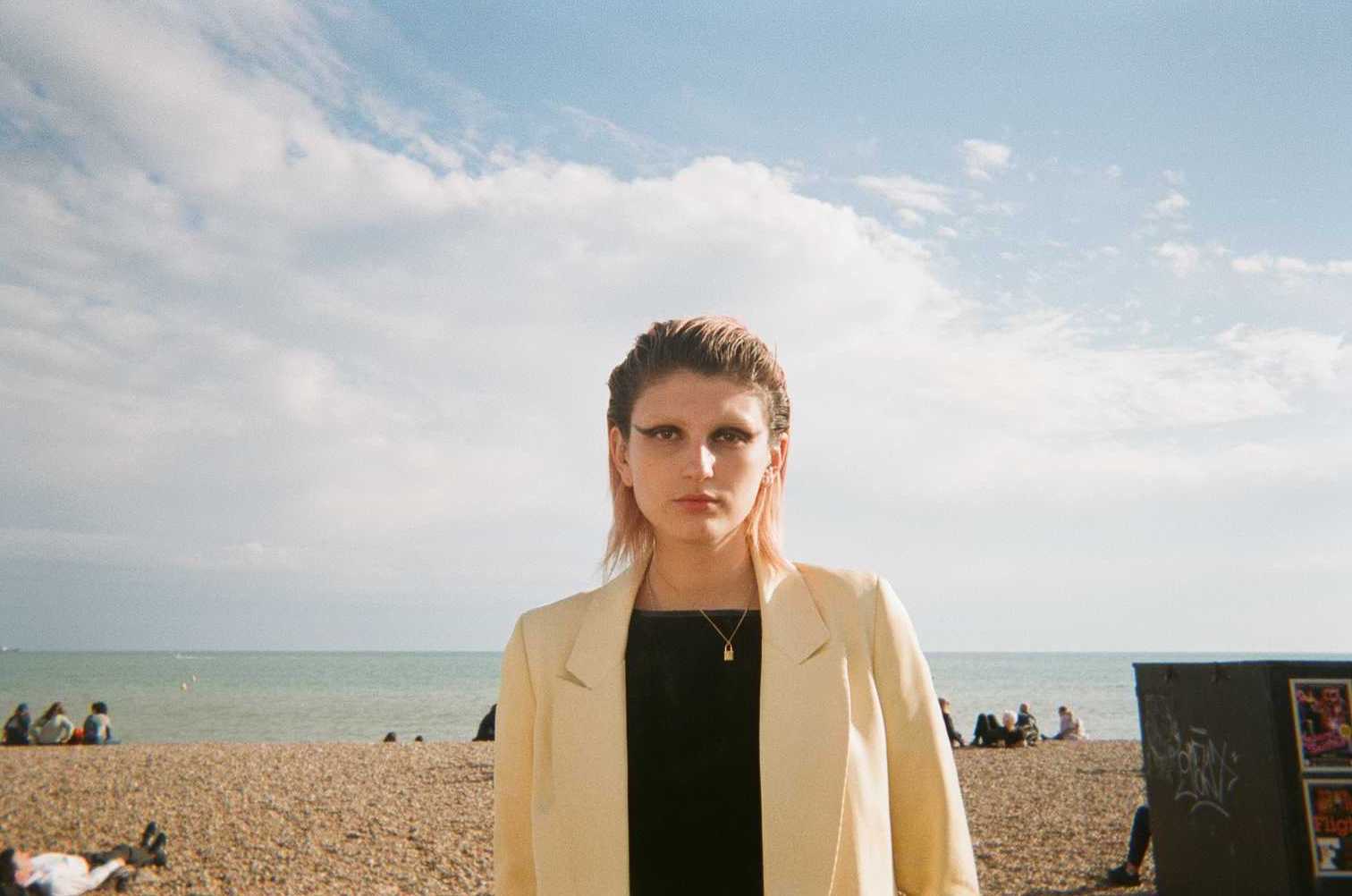 So why is the guitar world a breeding ground for machismo when so many women are at the centre of it? Inspired by homegrown idols like KT Tunstall, Lucia, the lead singer of her eponymous Glaswegian rock band, started out playing acoustic guitar music to crowds in her hometown, because that's what made the most sense to her at that age. But when she found her footing, the rockier edge made its way to the fore. "I'll still write songs on acoustic guitar, but I always wanted to play electric," Lucia says, sat on Brighton beach a few hours before her show. "There's a sense of power in it. I like to be quite a forceful character on stage, but that's because I think it's important to give people an insight into who you are because of your music."
We've been trained to see the two sides of guitar music as a binary, unambiguous split: powerful and vulnerable; masculine and feminine; electric and acoustic, and there's a tendency to disregard women's art if the woman in question doesn't adhere to the side that's reflective of their "femininity". Marika Hackman, one of British rock's most inspiring voices (who just announced her new album, Any Human Friend) points out that that's a more psychological happening than we might see on the surface, quietly rooted in the kind of misogyny that women in guitar music have to face every day.
"An acoustic guitar is hollow; it has a hole," Marika says. "There's something about the way you play acoustic guitar and the way you sing with it, that's an 'inviting in', whereas electric guitar isn't like this. It's smashing noise out of a box that's next to you, and you're singing fucking loudly. That's where the power comes from. If you were to see it in a symbolic way, that's quite a yonic and phallic metaphor. One is a hole, the other is a much more forceful thing." To cross that boundary is an act of power in itself.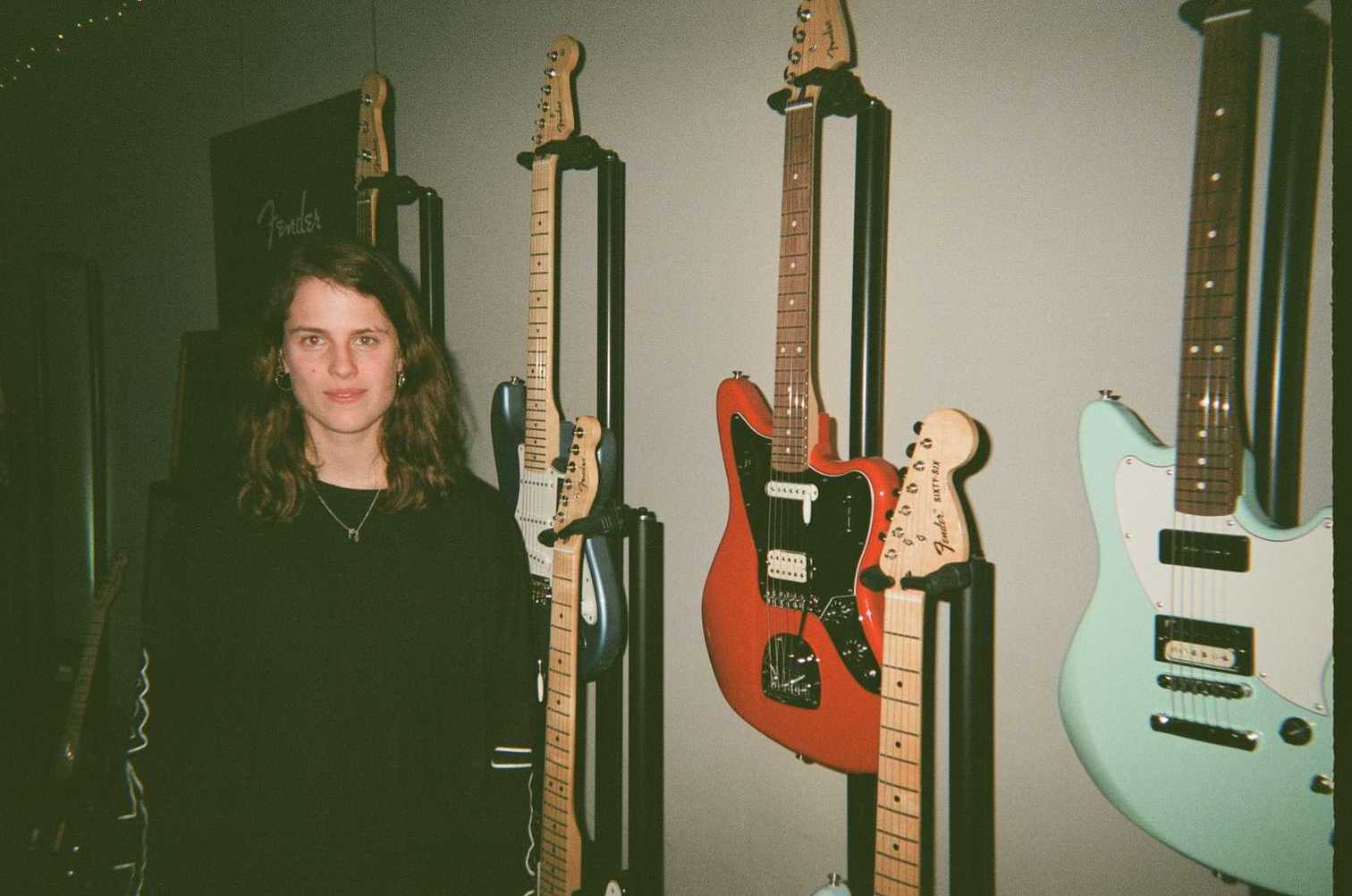 Whether it's to your taste or not, the violently masculine front of guitar rock – the place that became a breeding ground for misogynous figures that discredited women – is being dismantled a little more with each passing day. Today's most talked about men on that scene are favouring a softer and more vulnerable approach than their forbearers: Lewis Capaldi is topping the charts with heartfelt love songs, Sam Fender made his name by writing a searing song about male suicide and Ed Sheeran is, well, Ed Sheeran. Even within its traditionally masculine space, it seems like things are changing for the better.
When I ask Lucia what she sees when she looks out onto the crowd at her shows, she notices two things: young women and older generations, the vinyl natives, standing side-by-side. "It's nice for me when I see younger women at my gigs because these songs were written for them," she says, "about the experiences I had when I was their age." The presence of older crowds, she notes, reminds her that there will always be an appetite for new music. Perhaps it's also a sign that LUCIA are following in the footsteps of the women-led rock bands that paved the way for them too.
With that in mind, the future looks beautiful: "When I think of guitar music now, the idea of there being nothing more than indie bands isn't true," L Devine affirms. Her three favourites are queer women like herself. "We've got Clairo! Girl in Red! King Princess!" she grins. "They're the ones who come to mind first."
"I think that we're ready to pass on the baton," Joy says, picturing a future in which the power of guitar music for everybody – regardless of race, gender and economic background – is cherished. "I also think that young people – especially those from ethnic minorities and poorer areas – should have the opportunity to play an instrument like the guitar. I'm lucky because I was interested and taught myself, but in schools, it's 'extracurricular'. If the school system was to allow children from those areas to learn instruments, the baton would truly be passed on."
We're at a point where repositioning guitar music's strait-laced, male-dominated narrative feels closer than ever. This generation of young artists – like Joy, L Devine, Marika and Lucia – are bound to be the gatekeepers for the generations that follow them. "It's nice to be surrounded by a bunch of contemporaries that you're inspired by," Marika smiles. "The generations below me have what I didn't."