Photography Jason Sondock
Lewis Del Mar meditate on chaos and order in AUGUST
The experimental pop duo's first album in four years is a psychedelic reflection on identity and our radical present.
Photography Jason Sondock
T.S. Eliot famously wrote "April is the cruelest month", but Danny Miller and Max Harwood of Lewis Del Mar could make a case for August. The transitory month shares a name with the Brooklyn-based experimental pop duo's comeback offering, their first album after a four-year hiatus. Completed right before quarantine intensified in New York City, AUGUST is a maelstrom of samples and anthemic drums strained through fast-strumming guitars and a folk rock sensibility. The album serves as a time capsule for a world of subway car heartbreaks, crises of identity and lonely adventures under the stars of the East Village, already full of longing and more palpable in our current context.
"I think a lot of this album was written about a period where both ends of my desires were running very full speed at the same time: a lot of processing, a lot of introspection and a lot of socializing, and being out to late hours," Danny tells i-D. "This album is absolutely about tension I experienced in experimenting with these different sides of myself, and there's a lot of tension in the situation shifting at this time. There's still not an, 'Ah, we made it' moment."
A playful, punchy and hypnotic collection of songs organized like a novella in three chapters, AUGUST captures the anxieties of a summer descending once more into normalcy. There's a battle here between the tension of extremes of emotion, between chaos and order, between our inner Dionysus in combat with our inner Apollo [there's a direct invocation to the god of poetry on slow-burning standout track "Gloom"]. The record holds space for teetering between more downbeat reflections on matriarchal pain ["TV"] and breathy psychedelic exultations to drunken nights ("Rosalie (CH. II)"]. It's a lofty album with a deep-running literary framework rooted in the oldest theme of all: personal evolution.
Danny's father, a Black Nicaraguan immigrant involved with the left-wing Sandinista National Liberation Front, passed away as the record was near completion. His death, attributed to a lack of medical care, coincided with the death of George Floyd and the surge of Black Lives Matter protests. The intense swell of emotion prompted Danny to reflect anew on his identity as a mixed race, Afro-Latinx man in the US, and add a few politically sharp tracks like doleful guitar ballad "Border (CH. III)," which speaks directly about his father's situation.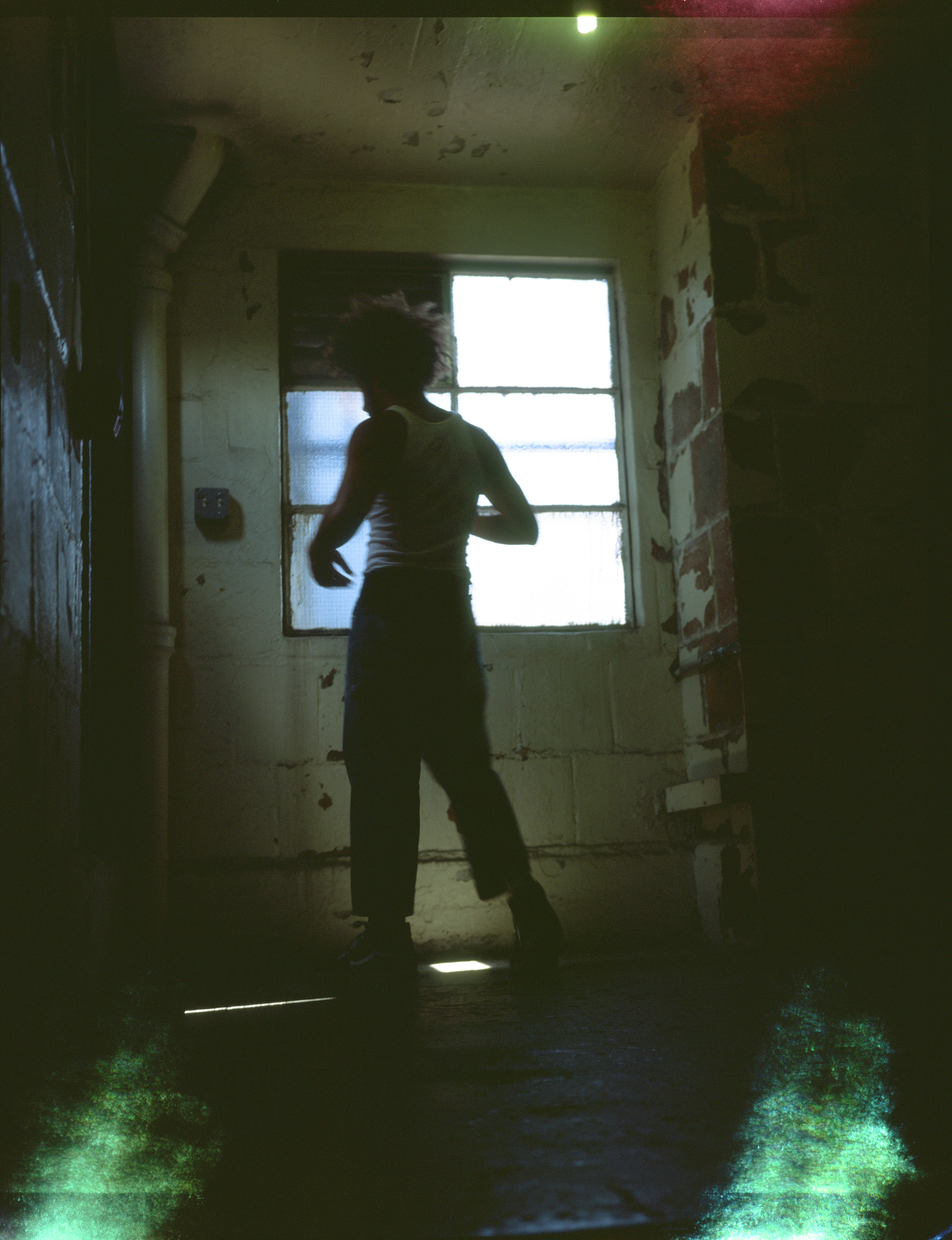 "This idea of duality, of order and destruction as a society, but also as individuals, speaks to embracing the duality in my personal identity," Danny says. "I think that what it speaks to is this idea of a common ground where those sides aren't competing."
In honor of the record's release last week, Lewis Del Mar tells i-D about finding order in the chaos, contextualizing their album in the radical present moment and getting through AUGUST.
What do you hope people to take away from this record?
Danny Miller: The album is really about personal revolution. I've been thinking about the power of staying when there's circumstances like the one we're currently facing. It's really practicing just sitting with those feelings and not allowing them to rush you. That's something I've been able to do with the album's completion and being able to embrace and be grateful for the difficulty. I don't know if that would come up when listening to the music; when I finished this, my expectations for it were done. I didn't have an agenda that I care to push on an audience or anything like that. The music is beautiful because of it's subjectivity, so they don't have to walk away with any of that.
Max Harwood: I felt like even the album's three chapters ["Fever (CH. I)," "Rosalie (CH. II)" and "Border (CH. III)"] are about a moment in time and the way you process over time. The chapters are different stages of how you experience a time in your life. There's the initial time, then a reflection period and then a third state after the reflection period where you're just out on the other side. Through memory and reflection, you relive a period of time in your life.
So not quite nostalgia, but being present while writing about the past?
DM: I think at some point I acknowledged that just that summer wasn't enough. There had to be another layer of experience for it to be an album. There was the idea in terms of it being a story and being a journey was incomplete without that last angle. I've been reading this book of short stories from Gabriel García Márquez about Latin Americans in Europe. He talks about how he got to write this book decades after he himself was in Europe. He actually had to go back 30 years later and see how it had changed to actually write it. I think that's the illogical part of trying to put the puzzle together.
You published a moving essay about the meaning of "Border (CH. III)," where you talk about your father's life in this country and your own identity as a mixed race person in the context of the Black Lives Matter movement. Does this album exist in the current context or outside of it? Is there a tension of identity inside of this record at all?
DM: When Max and I moved in together and started Lewis Del Mar, we had a really long conversation about how, with me being the singer and songwriter, how we were gonna build a world around that perspective. I looked back at my first experiences with music, which were with Kid Creole and the Coconuts, which you could describe as Latin Pop. My personal journey with Latin Music, and my understanding of immigrant culture, is shaped by living in North America and seeing a complete take over of Latin Music in the 90s and early 00s, when Reggaeton first came to the states. I remember going to Central and South America, friends giving me mixes when I was like 12 or 13. I remember listening to Luny Tunes and I'd never heard anything like that. My mother is white, I was growing up in a white suburb and nobody knew who Bob Marley was. I started noticing how the Dembow rhythm that's in Reggaeton is really Jamaican—it's Latin Caribbean music. I spoke Spanish, read Spanish literature and had lived in Chile for a year, but there was something deep that started resonating in me that really forced me to ask questions about why I did certain things that feel like [they] are in my blood and not my mind.
In making our first album, I went to Nicaragua for a long time and connected with my family there. It made me aware of why I was drawn to revolutionary ideas. My father fought for the Sandinistas, which I took as just being interested in talking about social issues. Making this album when all of these long overdue discussions are coming to a head made me realize that almost everything I read, in its own way, is sociopolitical. I saw the sociopolitical context of my music. The things I was drawn to as writing experiences were almost always attached to a larger framework of how we as Brown people interact in society. My father passed away at the beginning of this year, and I had a complex relationship with him. He was houseless for a lot of my life, and I saw him living on the street and suffering severe schizophrenia. We both loved to read; he gave me the biography of Nelson Mandela and An African-American and Latinx History of the United States by Paul Ortiz. Most of the books on his shelf were about racial politics. Even with a partner that's my best friend, answering those questions for myself and roaming the depths of them—all of the hard truths and difficulties and processing being biracial in the current climate—is a lot.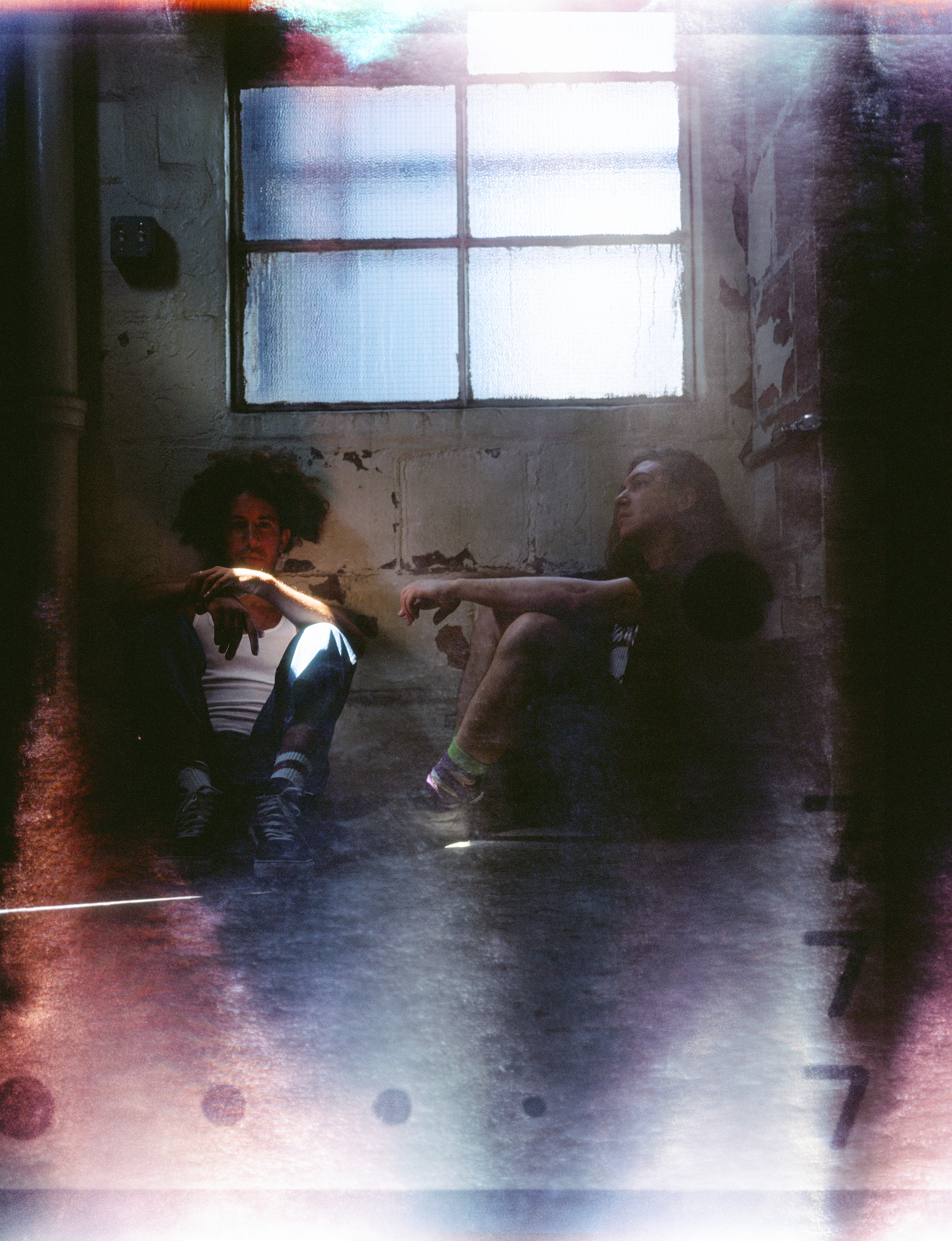 There are months of the year that are transitional, but then there are specific months that are felt. This summer all of us are in this collective grief and mourning—the month of August is the healing from drunk nights, and yet we go into September deprived of them. Would you say that AUGUST is an album of transition?
MH: If we're going back to the idea of cycles, August is that moment where you're still inside of the heat. You're still in summer, but you're beginning to look back on it and understand it differently. You're beginning to move into a new time. You haven't done it yet, which is maybe asking the future to be different. You're at the beginning of the reflection and there's gonna be more to come, but this is that first step of understanding an intense period of time. In some ways, album two is also you just beginning to actually understand your voice.
There's this beautiful line from "Border (CH.III)," where you say, "How will I tell my daughter it gets harder?" I thought that that was just so indicative and so true of everything, and it's something that always has been. We've been fighting, it would seem, for the same things forever? I've seen photos of 90-year-old protesters holding up signs saying "I can't believe I'm still protesting this shit."
DM: I really wondered if people would misinterpret that line. The lyric right after that is, "It's a prison to live in your mind/ With a child living on the inside." We're talking about the idea of somebody being pregnant and not being able to think about anybody other than themselves. And it's also about the idea of our inner child that you have to protect and nurture, and really tap into to experience and serve your joy, and to experience the wealth of emotions that exist.
In the essay, I wrote about how the song pertains to my father's Blackness and how he fell a victim to a lot of these systems that we're protesting right now. How will I tell my child that we're really just fighting the same battles and that there's never a point where it gets easier? We get wiser with how to spend our energy. We learn what's important and what's not, but it doesn't get easier. In society we're fighting several huge battles among a multitude of every other things: anti-Blackness, the maintenance of institutionalized slavery, misogyny and violence against women—which stems from a larger systemic issue of prejudice, violence and discrimination based on gender or sexual orientation—and the state of our climate. I certainly thought about "Border (CH.III)" in the context of the war on immigration that's happening in America right now, and this idea of countries and how borders are really just a sick joke. It's land, it's nobody's, it doesn't belong to anybody at all.
AUGUST is out now on FADER Label.