Fionn O'Shea on why Dating Amber is the love story we need for 2020
Set in 90s rural Ireland, the coming-of-age film is a sweet portrayal of platonic queer love.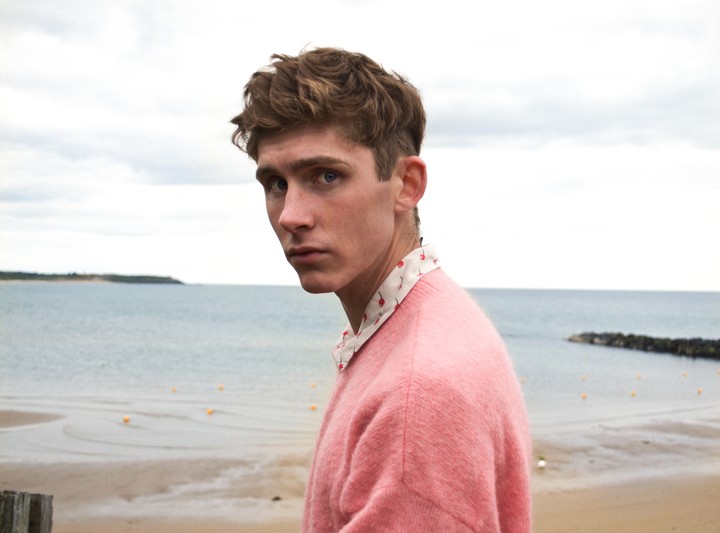 Photography India Mullen
Fionn O'Shea hasn't met many of his new fans. In fact when he was catapulted to a new audience as snotty Trinity student Jamie in the BBC adaptation of Normal People, the world was already locked down. In most circumstances, that would be a bit of a bummer. No premieres, no Q&As, no red carpets. But, given the visceral reaction to Jamie -- Marianne's brief university boyfriend who turns abusive and spoils a trip to Italy -- the Dublin-born actor might have been quite happy to follow the stay-at-home directives.
"I've seen very few people," the actor says (over the phone, duh). "I just went for my first socially distant pub drinks and it was really weird. I'm still very much in a kind of self-imposed lockdown." Nevertheless, he's aware that the reaction to his portrayal of Jamie has been "pretty vitriolic": "It's weird because you're seeing it all online, but it's kind of amazing too, as an actor, that people are having such a strong reaction to a character -- whether that's love or, er, hate."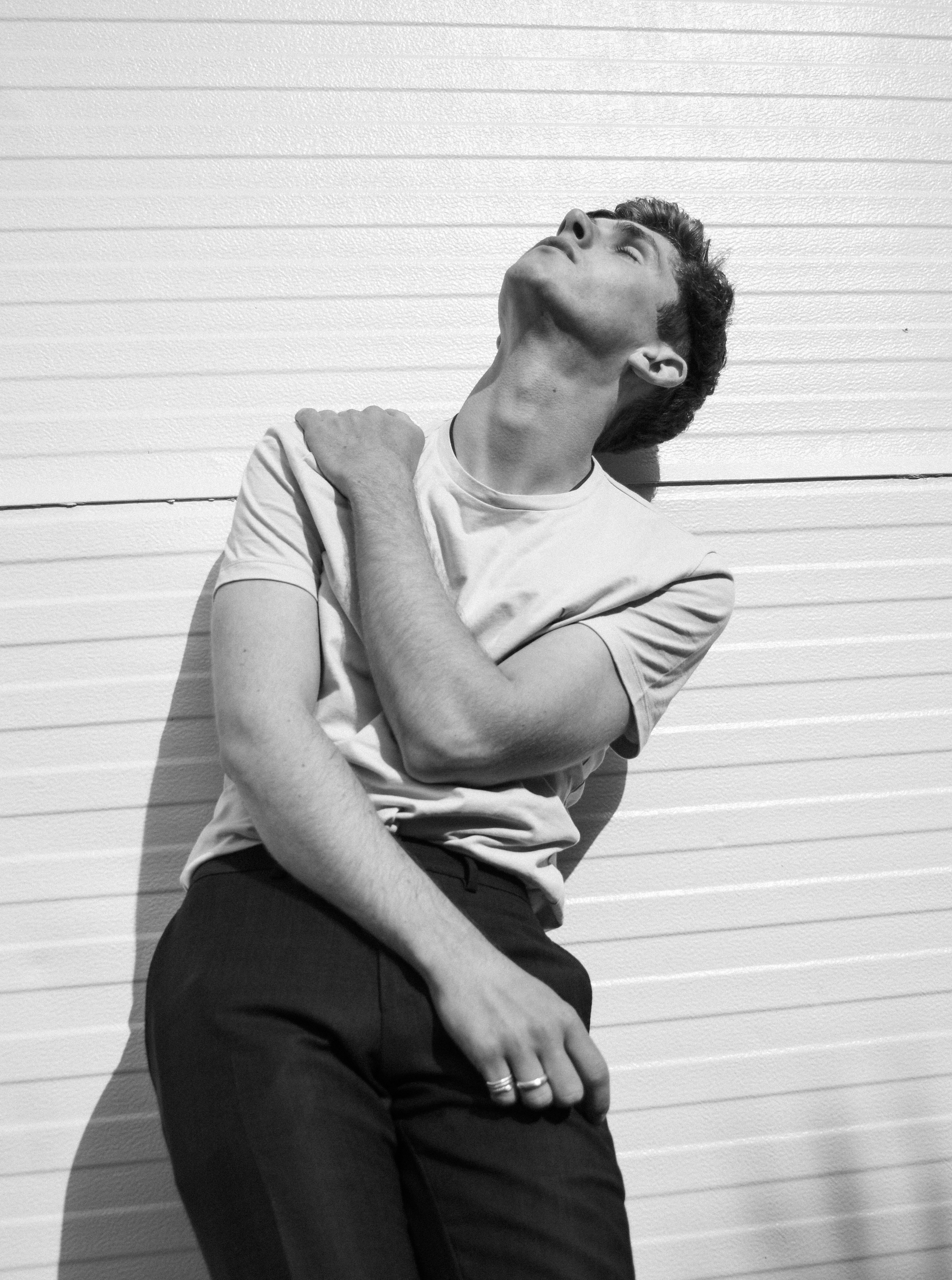 Fionn's most recent role as confused, closeted schoolkid Eddie in sweet, 90s-set romcom Dating Amber, couldn't be further away from Jamie in Normal People. Set in rural, conservative Ireland against the backdrop of the 1996 Divorce Referendum, the film tells the story of Eddie and his fellow closeted classmate, the titular Amber. Quiet and confused, Eddie is torn between wanting to explore his identity as a young queer man and wanting to please his father, and so he embarks on a fake relationship with Amber to shut everyone up.
Despite the classic tenets of queer coming of age love stories -- close-minded parents, abusive peers, isolated communities -- Dating Amber is a sweet and uplifting film. Without spoilers, there's no devastating, unhappy ending, and the characters are nuanced and believable. "I think it's incredibly important that they get a kind of happy ending," the 23-year-old actor says. "Historically we've had a lot of films that tell queer stories in a very tragic or pessimistic way. And while those narratives are important, they're also not reflective of the whole queer experience."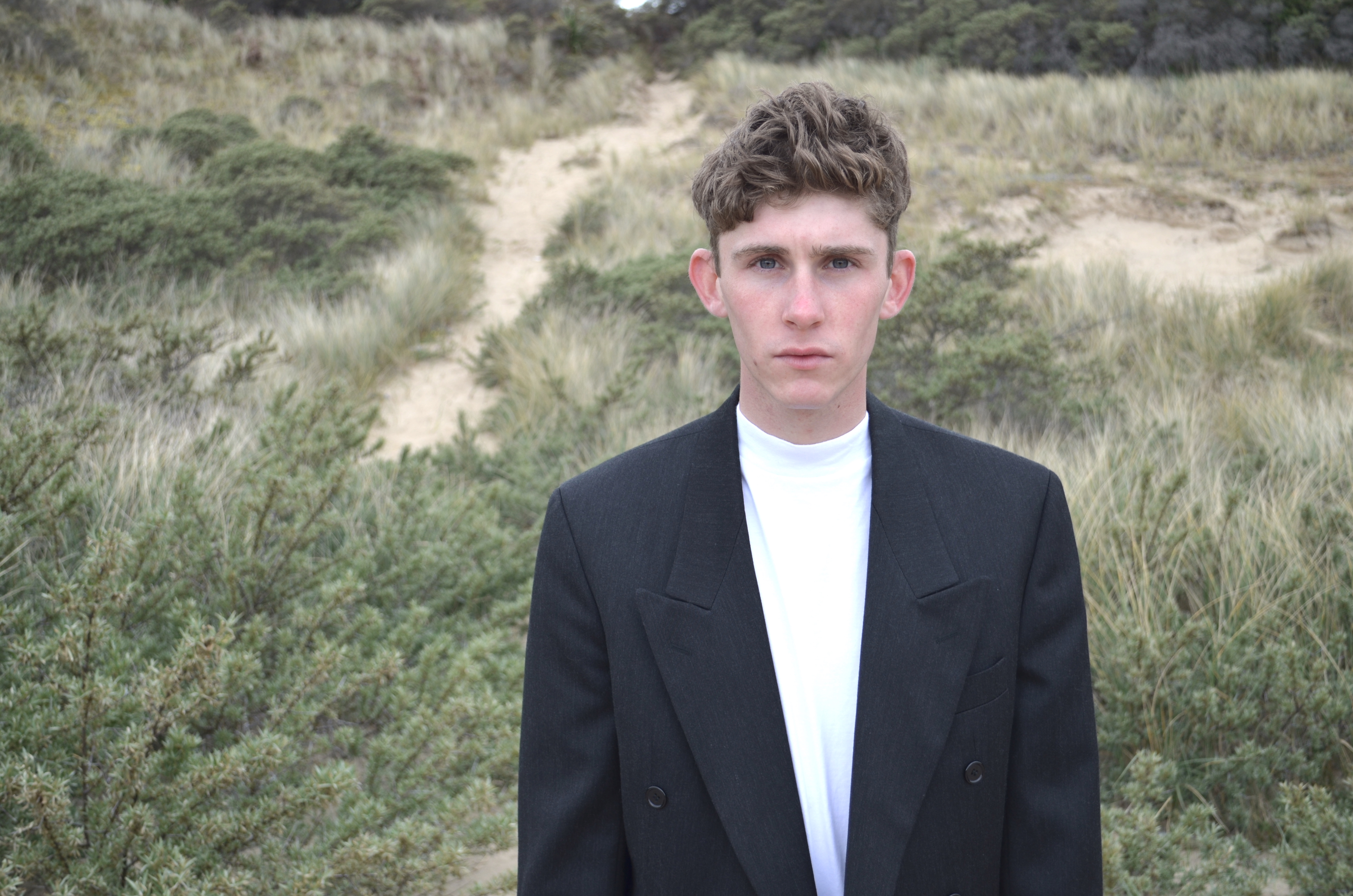 The relationship between Eddie and Amber is made all the sweeter by the real life friendship between Fionn and actor Lola Petticrew. Just before lockdown the former moved from London back to Ireland, where the pair became flatmates, essentially quarantining together. "There's a lot of us and our friendship in those characters," Fionn says. "We didn't know each other before but we just instantly clicked and became best friends, really, over the course of filming. We isolated together for like, three and a half months. I got to watch Derry Girls for the first time!"
Like Derry Girls, Dating Amber also transports audiences back to 90s Ireland, a country much more conservative than it is today. Not only was divorce illegal -- Eddie's parents are obviously deeply unhappy, and yet unable to separate -- but homosexuality was only decriminalised in 1993. "It really shocked me to find that out," Fionn says of the decriminalisation law. "Like, that's terrifyingly recent. There's been so much progress that has been made in Ireland since then, and I think it's really important to celebrate that progress, but at the same time people tend to forget that there's still a long way to go."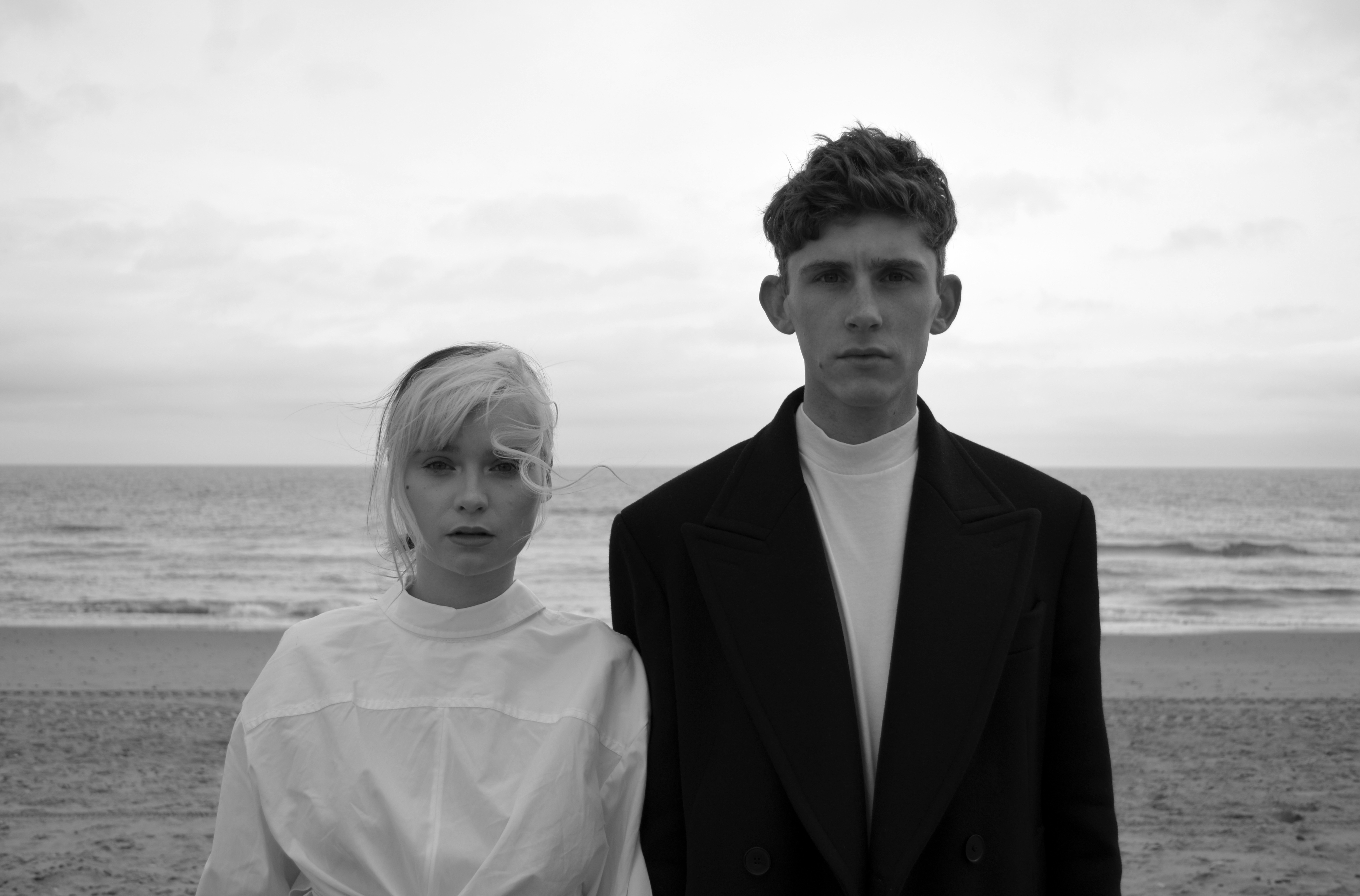 The film, released in Irish cinemas this month after a Rona-enforced Amazon Prime drop in June, also breaks with tradition in making a romcom without much rom. Dating Amber is undeniably a love story, but it's a celebration of platonic first loves, and the importance of friendship and community, particularly to young queer people. "They're head over heels," Fionn says. "When Eddie tells Amber he loves her, he really does mean it, they really are each other's first love. And maybe platonic love isn't taken seriously in that way sometimes. But that doesn't make it any less valid."
Dating Amber is available now on Amazon Prime.

Credits
---
Photography India Mullen
Styling Oisín Boyd