Dress and Harness Vivienne Westwood. Earrings John Lawrence Sullivan.
Meet Chanmina, the Japanese-Korean artist taking East Asia by storm
From high school rapper to self-assured pop icon with attitude, Chanmina reflects on her 'Angel' EP and how 2020 changed her.
|
07 December 2020, 11:34am
Dress and Harness Vivienne Westwood. Earrings John Lawrence Sullivan.
Not only does Chanmina speak three languages — English, Japanese and Korean — she raps and sings in them all too, often in the space of a single track. With new levels of confidence and an impressive EP, Angel, the half-Japanese, half-Korean artist has come a long way since the days she was known as a "school girl" rapper. Still only 21, Chanmina is now recognised for writing sexy love songs with emotional lyrics drawn from real-life experiences, building up a serious following both in Japan and overseas.
With a once-packed 2020 schedule of live performances cancelled due to the global pandemic, much like the rest of us, Chanmina has had to adapt, instead releasing a series of successful singles, music videos and filmed studio sessions. Adapting looks good on her!
September's Angel EP, Chanmina explains, was created around the concept of an "angel in the process of falling". She wrote the poppy title track after a time-out prompted by a period of pandemic-induced isolation. "At the beginning of the quarantine, I couldn't do anything," she tells i-D. "I didn't want my emotions to be shaken by the frenzy of world news, so I intentionally stopped myself from any form of expression."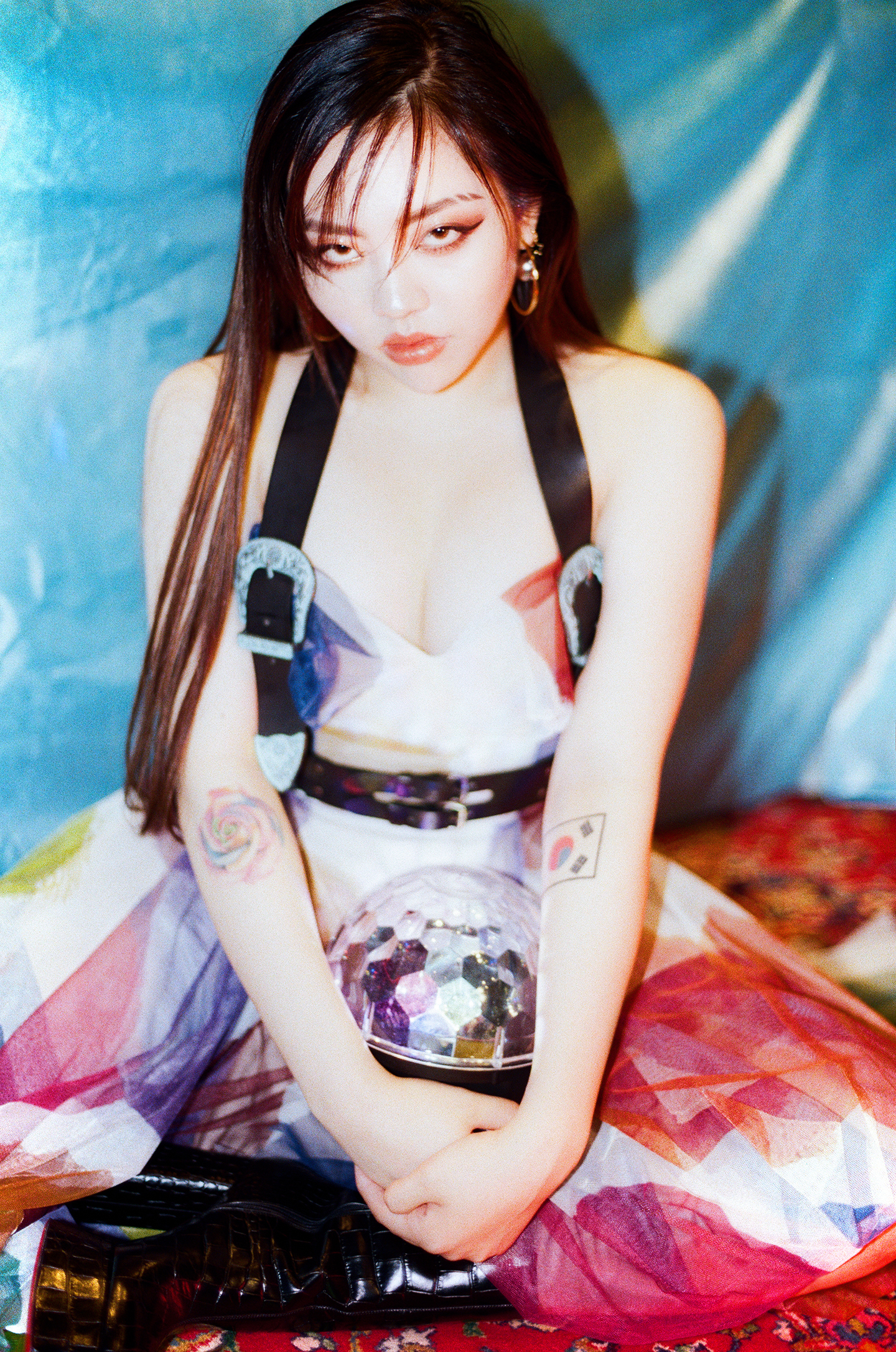 While Chanmina's day-to-day life didn't change too much ("I've never been the type to leave my house to go hang out on my days off."), the very fact that she had an extended period of downtime proved to be a game-changer. "I was terribly busy before self-quarantining," she says, "so I guess it allowed me to rest my mind. I think that I was able to detox myself. The way I express myself has definitely changed thanks to that. Live concerts and festivals were also all cancelled — it's been a long time since I had such a slow and relaxing summer."
That said, it wasn't just the artist's concert bookings that were impacted: a new regular gig on Korean talent show Yo! MTV Raps was cancelled due to the pandemic. "It's a pity, but it can't be helped," says Chanmina, who managed to film an episode of the Asian edition of the legendary TV show before restrictions kicked in. "It was motivating, and it made me more self-confident. By working on a project with artists who are on top of the charts of their own countries, I felt how original and unique everyone is… and I understood that this applies to me as well."
Reflecting on a childhood spent moving between Korea, the US and Japan, Chanmina reveals the hardships of a life in flux: "Bullying was my biggest problem. Sometimes I think that some stuff left me traumatised, and that I was just taking it because I was young. The dispute between Japan and South Korea is still terrible."
It's this openness and honesty — as well as an outspoken nature that has seen Chanmina speak out on often-overlooked topics including racism and experiencing discrimination as a mixed-race woman — that has earned her the respect of her hundreds of thousands of followers. "Every day I feel like I want to do something for those people," she says. "I'm always looking for what I can do."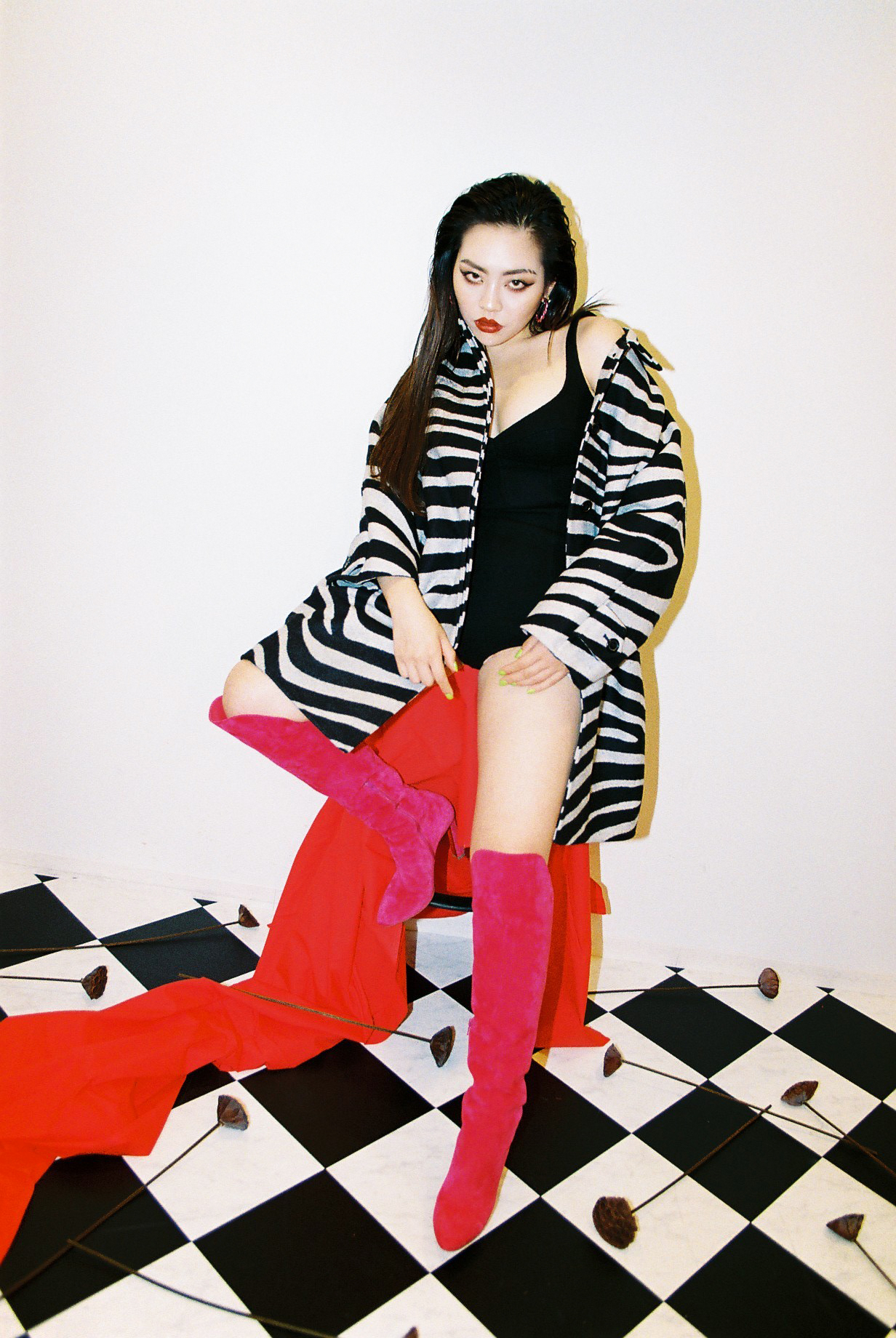 One move she's made to bring immediate joy to fans this past week is in releasing a fun and festive track in collaboration with Japanese producer and rapper SKY-HI called "Holy Moly Holy Night". When she's not dancing around a Christmas tree in thigh-high glitter boots though, Chanmina assures us that she's simply doing her best to enjoy herself, just like any other 21-year-old. "I'm kind of a gloomy person though, so I don't go to clubs at all, and I don't really drink."
Unlike your average 21-year-old, her wildly ambitious 2020 plans might actually have come to fruition, had it not been for the chaotic year we ended up having. "Normally, I would have set myself a goal, like performing live at [the Tokyo arena] Budōkan while I'm still 21, but obviously I can't do that now," she explains. "2020 was a year where my goals slowly disappeared, but I'm alive and well, so I don't want to waste that. I want to properly accept my complexes and insecurities, make them my own, and create a 'now' that I find fun!" Something we could all learn a thing or two from.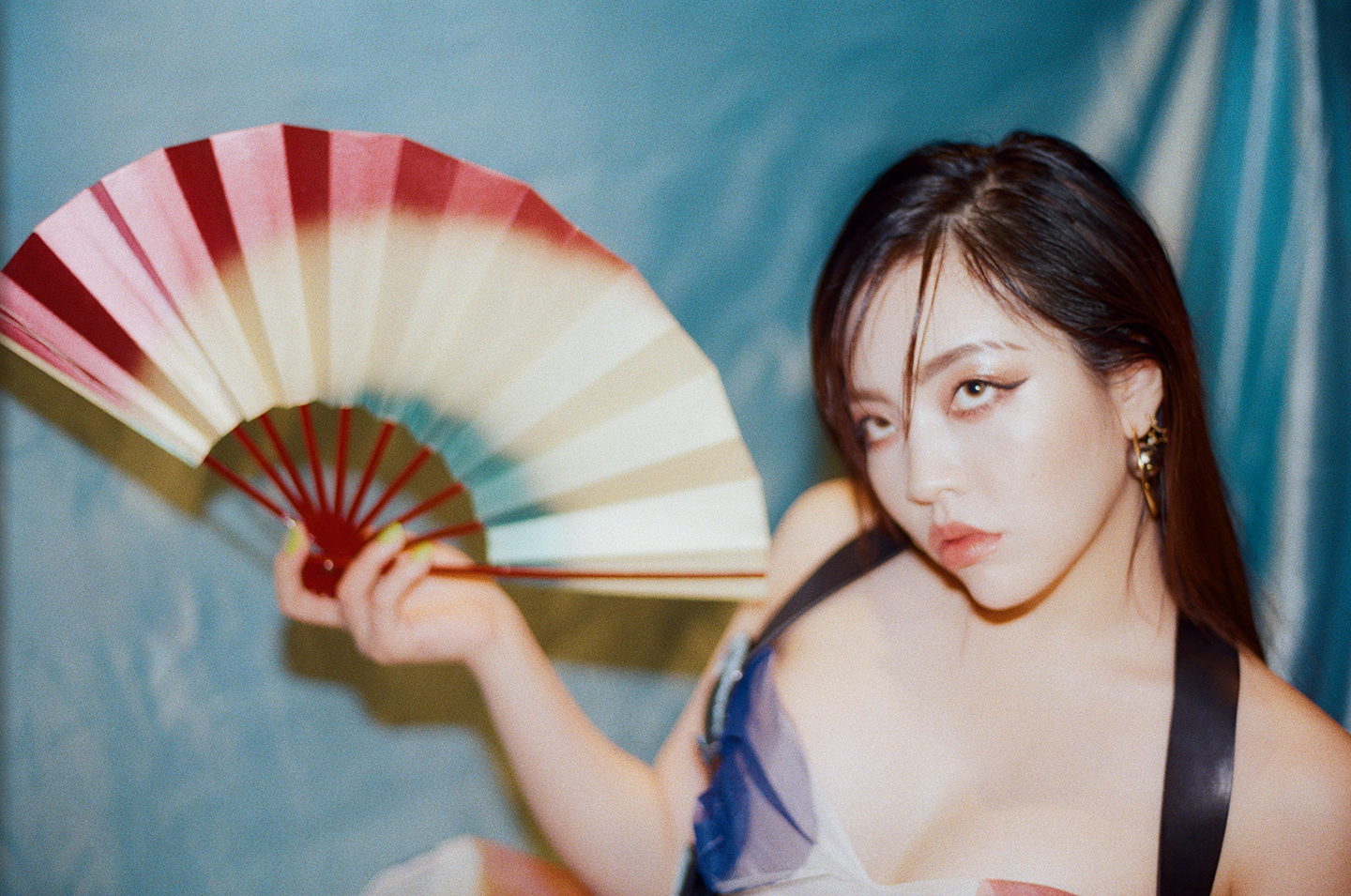 Credits
---
Photography Niko Wu
Styling Risa Kato
Make-up Yuko Nozaki
Styling Assistance Moto Ishizuka