Watch these pioneering movies by Black filmmakers for free
From Maya Angelou's directorial debut to queer rom coms.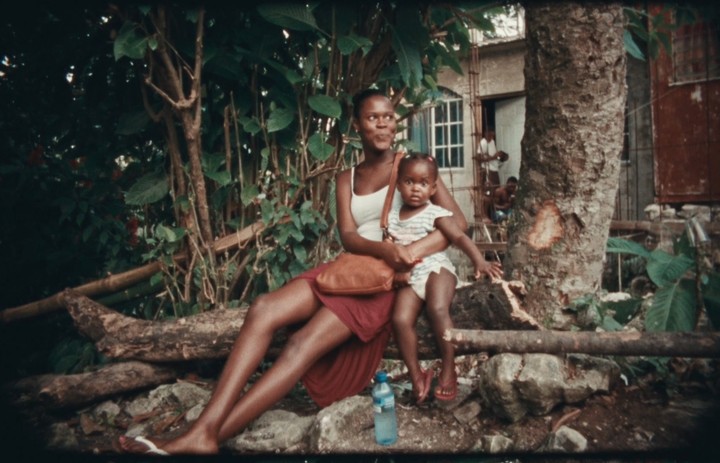 Film still from Black Mother (2018)
Distribution company The Criterion Collection are known for their vast collection of cerebral independent cinema; for diving deep into the archives of arthouse movie history and returning with gems few people may have seen, or appreciated, since their release. In film circles, they are considered one of the high seals of approval for a modern auteur.
Their streaming library, called The Criterion Channel, is one of the most finely-curated movie platforms online. In order to shed light on the fact that stories of Black people are far less likely to be seen by audiences in comparison to their white counterparts, they've lifted the paywall on a number of films that do those stories justice. In turn, audiences in America (and elsewhere, if you're handy with VPNs) have the chance to access vital art by Black voices that might otherwise go unseen.
Currently streaming on The Criterion Channel, paywall free, is the seminal slice of queer 90s cinema The Watermelon Woman, directed on a shoestring budget by the Liberian-American filmmaker Cheryl Dunye. It tells the story of a young gay woman in Philadelphia who, thanks to her obsession with watching films from the 30s and 40s, discovers an actress credited only as "The Watermelon Woman". With wit and romance the film explores the woman's journey to discovering exactly who that fateful, unnamed actress is.
Activist and writer Maya Angelou's sole foray into filmmaking is also available to stream. Down in the Delta was a 1998 feature about a Southern family reconnecting with their roots and starred Wesley Snipes. Sixty years prior to that, Oscar Micheaux made Body and Soul, "a direct critique of the power of the cloth," that depicts its lead character as both a preacher and an inventor; a spiritual figure and a pragmatic one too. It's one of 40 films that Oscar made in his lifetime.
The rules of fiction and documentary are bent in William Greaves 1968 New York opus Symbiopsychotaxiplasm Take One, which focuses on a film crew in Central Park as they try and decide what film they want to make in real-time. Its sequel, Take 2 ½ , is also available. Another pioneering piece, in that it was one of the first films to be directed by an African American woman, gives us a stark insight into the relationship between a painter and a professor of philosophy in upstate New York: Kathleen Collins' Losing Ground.
A more contemporary film about the Black experience is Khalik Allah's Black Mother: described as part Baptism, part film, it guides us through modern-day Jamaica while unravelling the nation's past.
There are also a couple of films by white filmmakers that respectfully highlight the Black experience. Shirley Clarke's hugely insightful documentary about gay cabaret artist Jason Holliday, shot in the Chelsea Hotel, is one; late filmmaker Agnès Varda's documentary about the Black Panthers in the 70s is another.
Criterion plans to release more films in the near future, including projects by Leilah Weinraub, so keep an eye on the site to ensure you soak up every possible opportunity to spend time with these important works of art.