Gucci gets cosy, visiting its models' homes for their new campaign
Brushing your teeth and mopping the floor have never been so extravagant.
2020 may be the year of chaos and confusion, but while many communities and industries try to figure out how to move forward, at Gucci, a brand that prides itself on revolutionising fashion, the idea is to lean into the chaos and use it to find new creative perspectives. After their original plans to allow the audience to go behind the curtain at Gucci — sharing the journey of the production for their latest show — were halted in our current global climate, the fashion house decided to reverse their perspectives and let their team showcase the latest collection instead. And now, they're letting their models do the talking in new campaign "The Ritual".
"I decided to let the clothes travel towards the houses of the cast of models – the characters that have embodied my stories for years; individuals I chose precisely, over time, for their uniqueness that usually brings my campaigns to life. I asked them to represent the idea they have of themselves, to go public with it, shaping the poetry that accompanies them. I encouraged them to play, improvising with their life", explains Creative Director Alessandro Michele.
In the advertising campaign video, the clothing from the AW20 collection inhabits the models' worlds as they wear Gucci's billowing lacy Edwardian-style dresses while mopping the floors and loading the washing machine. As they sunbathe in a mint green two-piece suit, climb ladders in knee-high socks and platform heels or skateboard indoors in a crop top and Gucci's now iconic oversized retro glasses. All while singing and dancing to the classic summery pop song "Alright" by Supergrass. A little bit of the spectacle, extravagance and theatricality we've come to expect from Gucci is added to the banal, menial and everyday rituals we've all come to know (and love?) so well in lockdown.
Check out the rest of the cosy lockdown selfies here: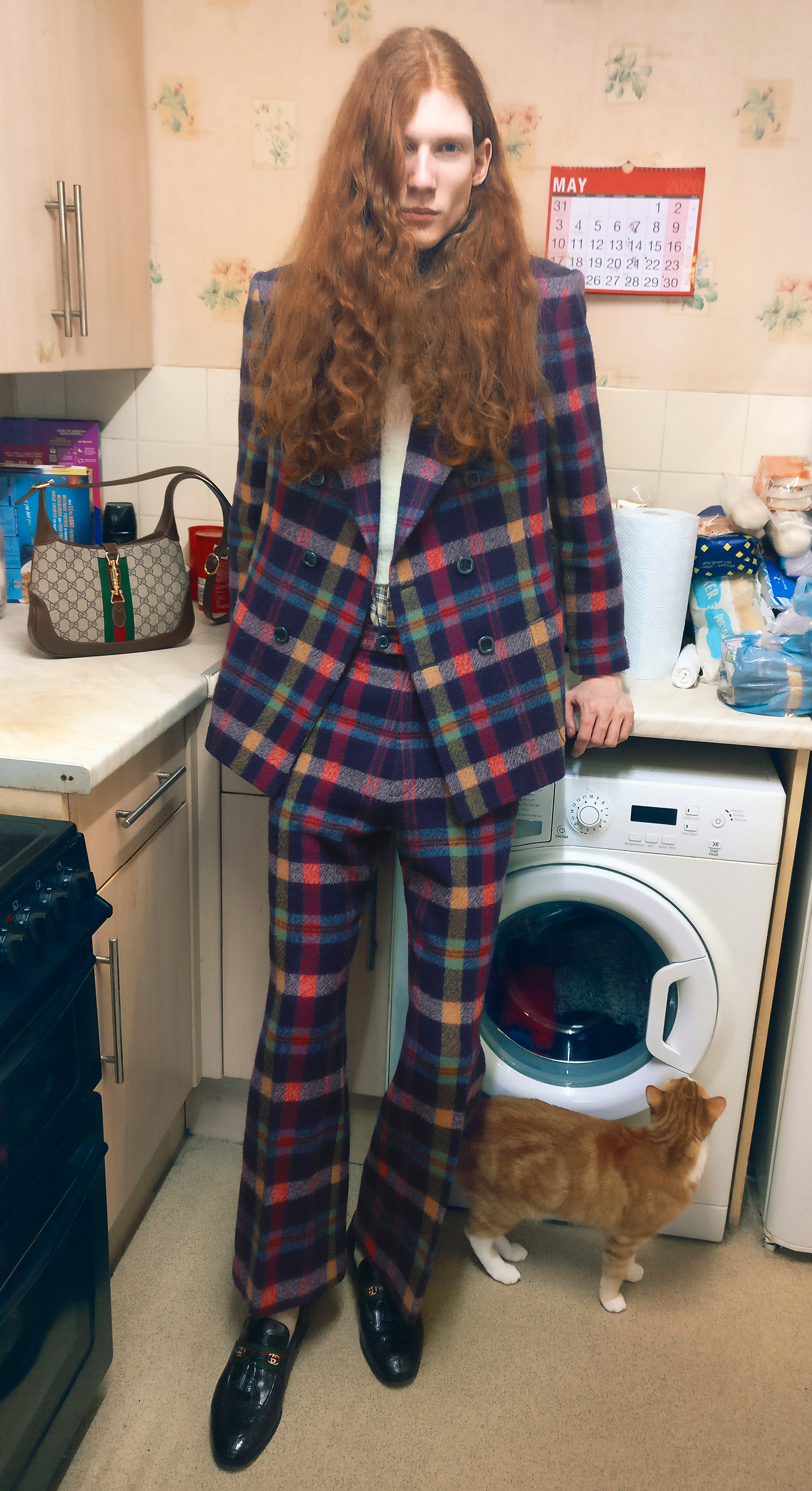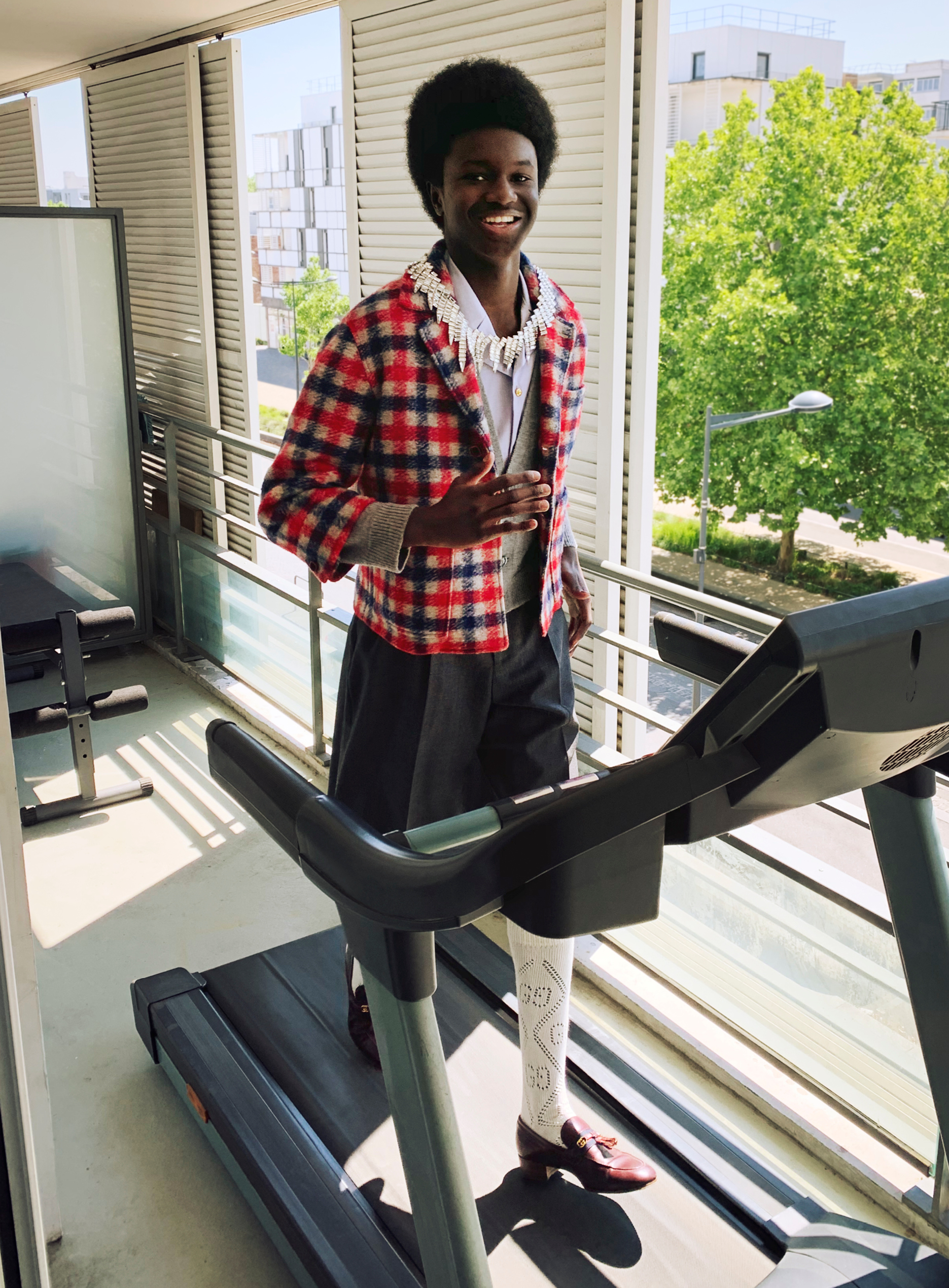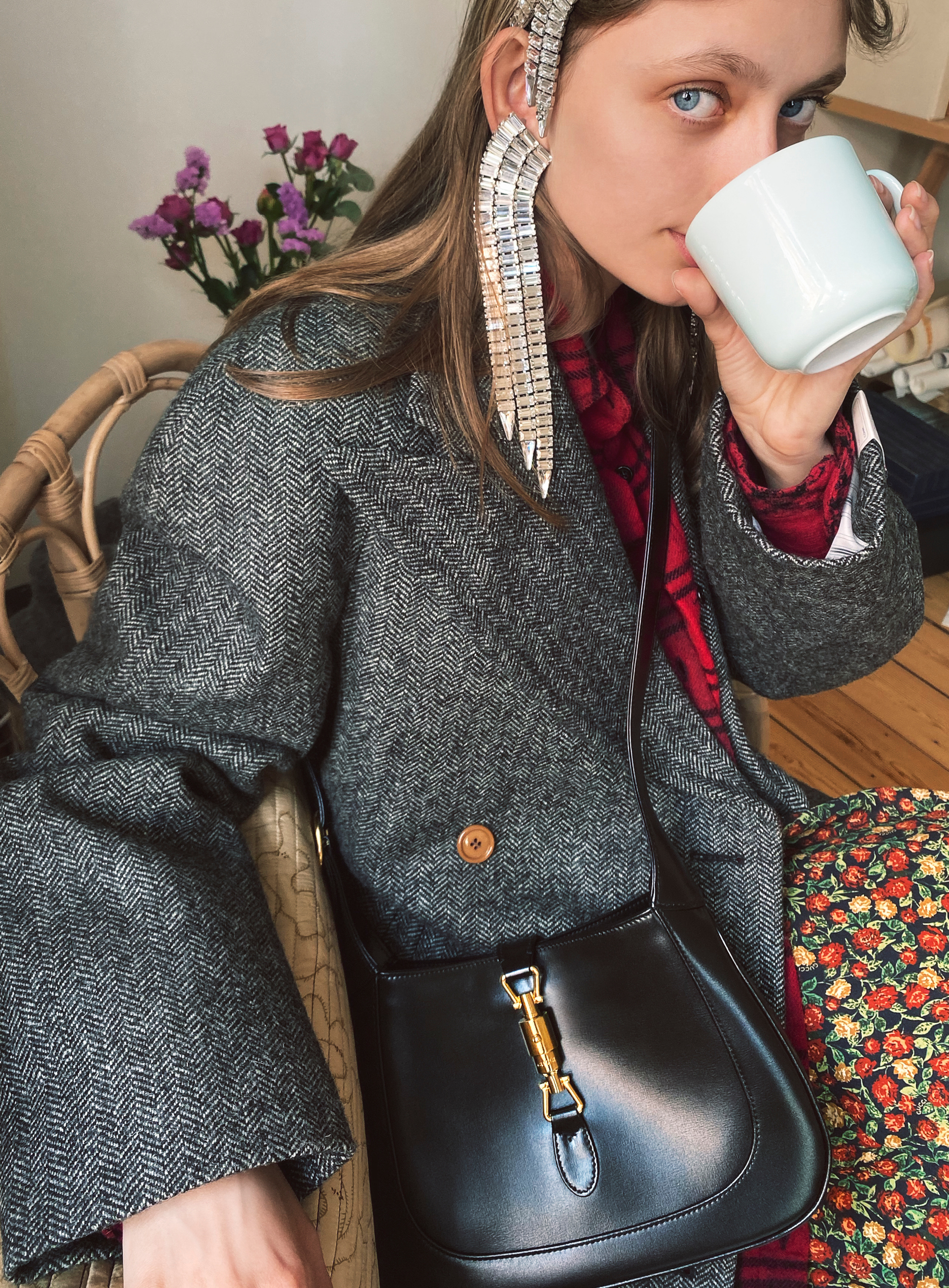 Credits
---
Creative Director: Alessandro Michele
Art Director: Christopher Simmonds
Photographer/Director: models
Hair stylist: models
Make up: models
VIDEO - Music credits:
"Alright" Supergrass
(Gareth Coombes, Daniel Goffey, Michael Quinn)
© 1995 EMI Music Publishing Italia Srl on behalf of EMI Music Publishing LTD
(P) 1995 The Echo Label Limited, a BMG Company, courtesy of BMG Rights Management (Italy) srl