Still from Next In Fashion. Courtesy of Netflix
Angel Chen is bringing the cultural wealth of modern China to the world
The Shenzhen-native designer and 'Next in Fashion' favourite shares her thoughts on digital fashion weeks, her time on the Netflix competition, and her new collaboration with Adidas Originals.
Still from Next In Fashion. Courtesy of Netflix
Think back to the end of January of this year -- my, wasn't it a simpler time? We could do things like jostle at pub counters and take planes without the quiet fear of contracting and spreading a deadly virus, and our economic prospects, though hardly great then, sure looked better than they do now.
Though little comfort can be found in looking to our abyss of a future, it certainly can be found in the many relics of what life was before it became what it is now. One such example is Netflix' Next in Fashion, the refreshingly wholesome fashion talent show that saw 18 designers spend a month-and-a-half in an LA studio with Alexa Chung and Queer Eye's Tan France in the hope of becoming the industry's next big thing.
There's much to praise about the show, which we won't go into here -- but which you can read here. But one of the main reasons for our back-to-back viewing of the series' ten episodes was the Shenzhen-native designer Angel Chen. First appearing on our radar upon her graduation from CSM's BA fashion programme back in 2014, Angel had built a stable reputation as one of China's most exciting young fashion talents long before appearing on screens worldwide. During her stint on the show -- in which she finished 3rd -- she proved just why, deftly adapting her fluoro-hued, East-meets-West, street-y aesthetic to everything from red carpet gowns to tailored suits. She also earned a special place in our hearts for her 'Dragon Princess' partnership with the show's eventual victor, Minju Kim, (seemingly) effortlessly slaying every challenge in their path.
Since the show first aired, things have, as we all know, been a touch rocky for the fashion industry and all those working within it. Still, despite the turmoil caused by the coronavirus pandemic, Angel has managed to weather the storm from her Shanghai base, producing and showing a full collection, and launching a capsule of sport-inspired sneakers with Adidas Originals.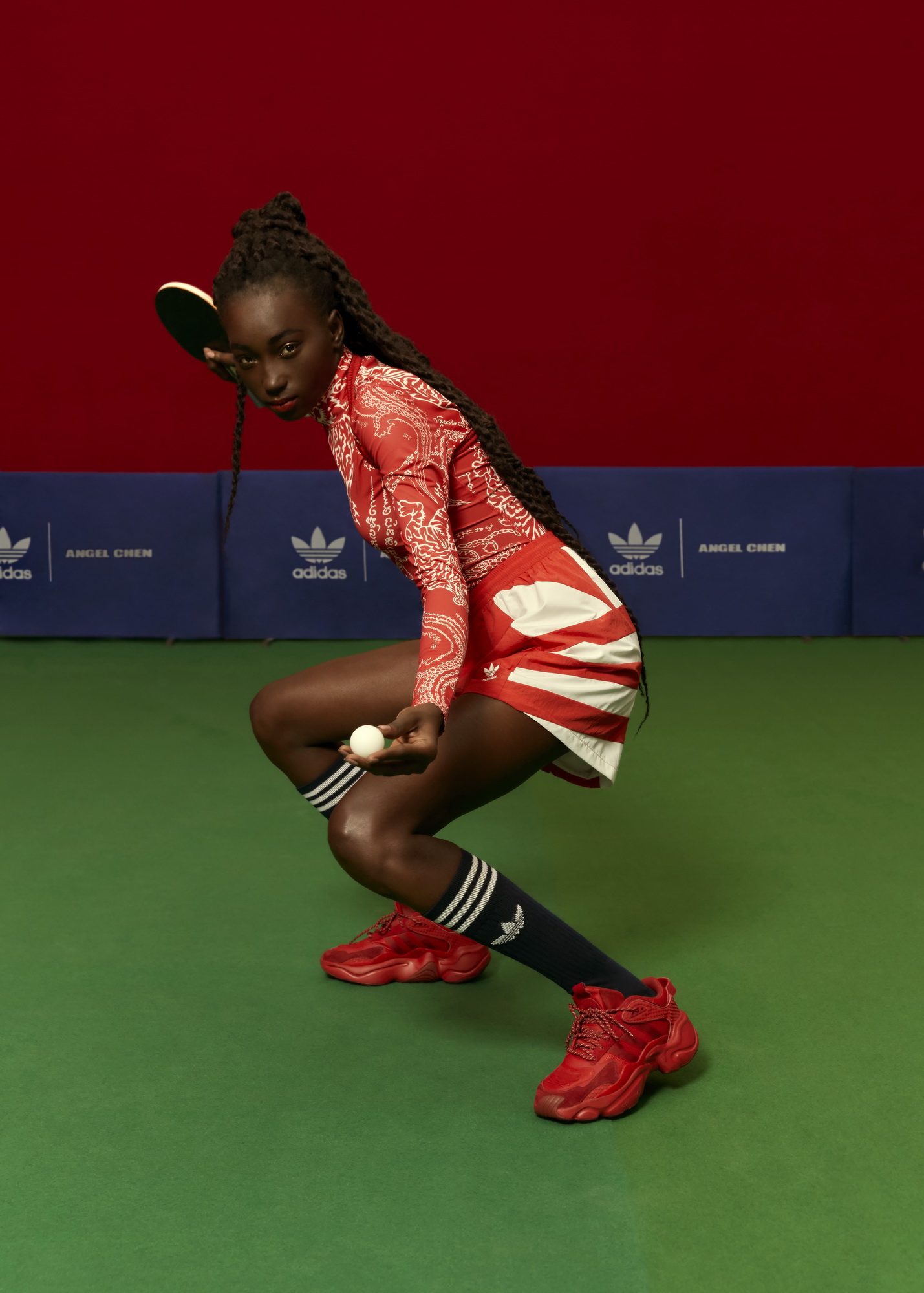 Hi Angel! How have you been? How was your lockdown?
Good! Overall, I kept my life very active during lockdown. We had started working on our FW20 collection and preparing for our seasonal show in Milan when the pandemic hit China -- right before Chinese New Year. We had to cancel our Milan show, and Shanghai Fashion Week announced an all-digital format for their March edition. I quickly pivoted and gathered digital teams to start conceptualising a full virtual show. Although it was a very challenging season, and a steep learning curve when it came to alternative communication strategies, we managed to successfully launch and sell a new collection during a global lockdown.
Though lockdowns have started to lift around the world, physical fashion shows are still more or less out of the equation. Shanghai was the first major fashion week to test out virtual showcasing. Were there any lessons you learned from the experience of taking part?
Based on our experience, we will definitely keep exploring new ways of showing our collections. Traditional fashion shows were very exclusive, so I really enjoyed making something that was accessible to everyone. But I also strongly believe that what really made physical fashion shows so magical was collaborating with so many creatives. Working on our virtual presentation, it was very important to me that this new format was just as inclusive of all the fabulous artists we would work with on a traditional show. I think that the ability to work both in-person and remotely with models, beauty teams and a stylist, as well as to work with digital teams, signals a relevant way for us to move forward while protecting creative jobs in the industry. In our case, the virtual show and livestream were a success -- but they still don't quite replace a real life experience, especially when it comes to feeling and getting a real sense of a collection. We will hopefully show in Milan again one day… and it will be very interesting to find a way to marry both virtual and IRL concepts successfully.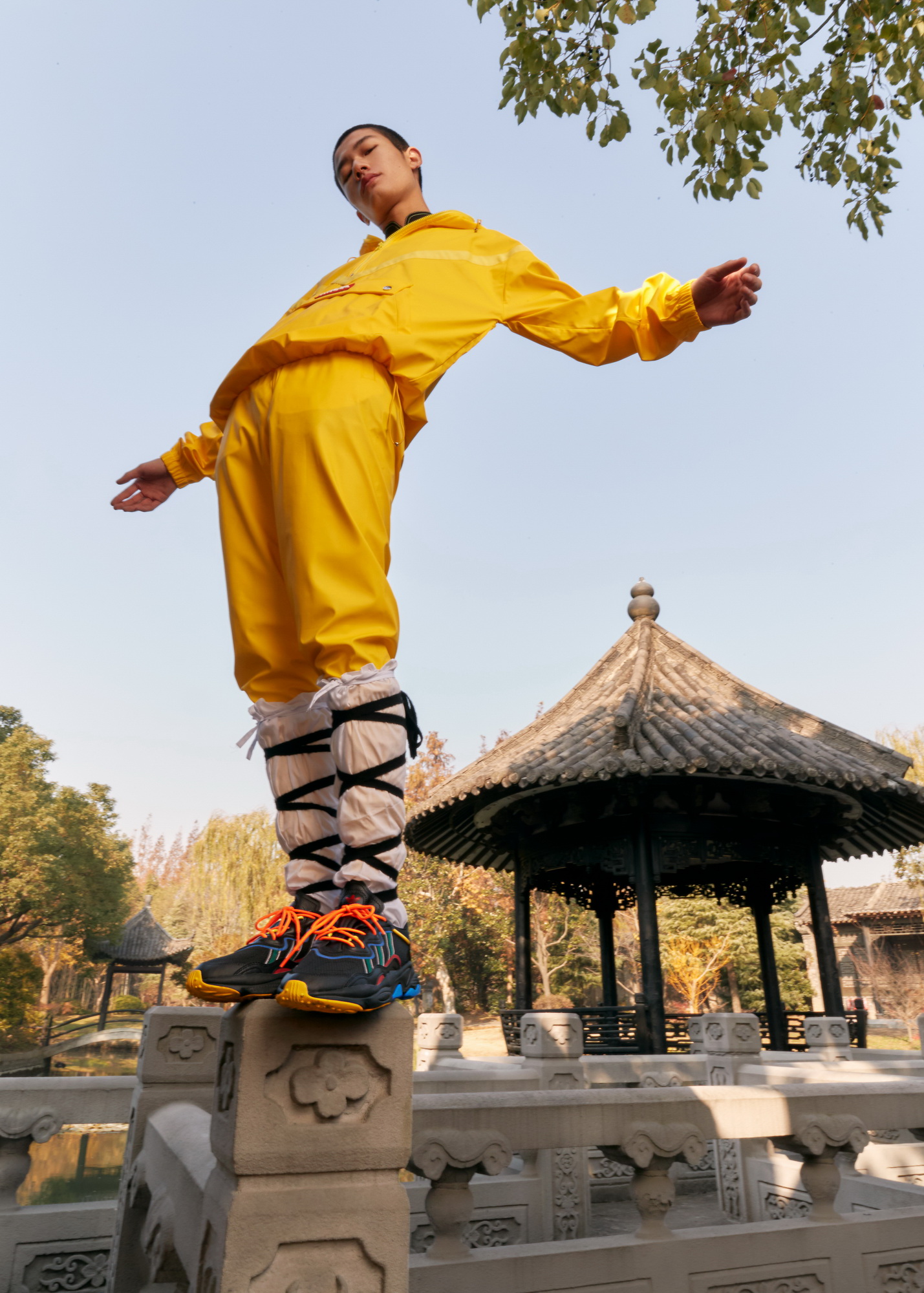 Many will know you from your participation in Netflix's Next in Fashion. What was life in the workroom like? And has your experience shaped the direction you've since taken with your brand?
Being on the show was like squeezing four years of fashion school into a month and a half of shooting -- it was very intense! But it pushed me to try things I had never tried before such as eveningwear, suiting… I tried to stay true to the philosophy of my brand during all of these new challenges, always trying to integrate Chinese culture in each challenge and to push my boundaries. I worked on my SS20 collection right after filming the show, and some of the paint-splashing treatments on denim and bleach techniques on lace were taken from things I did in the competition. It was very well received by our customers so I will definitely go back to some of my experiments while working on my own collections.
Though Netflix won't be renewing the show, the fresh interest in fashion reality TV shows is undeniable. To young designers thinking of taking part -- what would you say are the most important things to consider?
Shows like Next in Fashion don't just require creative skills -- execution is just as important, if not more so. If you don't know how to cut and sew, brace yourself for a struggle! But also, the show grew our international audience drastically -- people stop me in the street in Europe, which is fun, or reach out from the US with very kind words of support and encouragement. It has given me a great platform to show an international audience that China is not only a place for mass production, but that it also has a strong creative language to be heard globally. With more publicity comes a bit more exposure to my personal life, which I am still getting used to, but I believe what is key is staying true to yourself.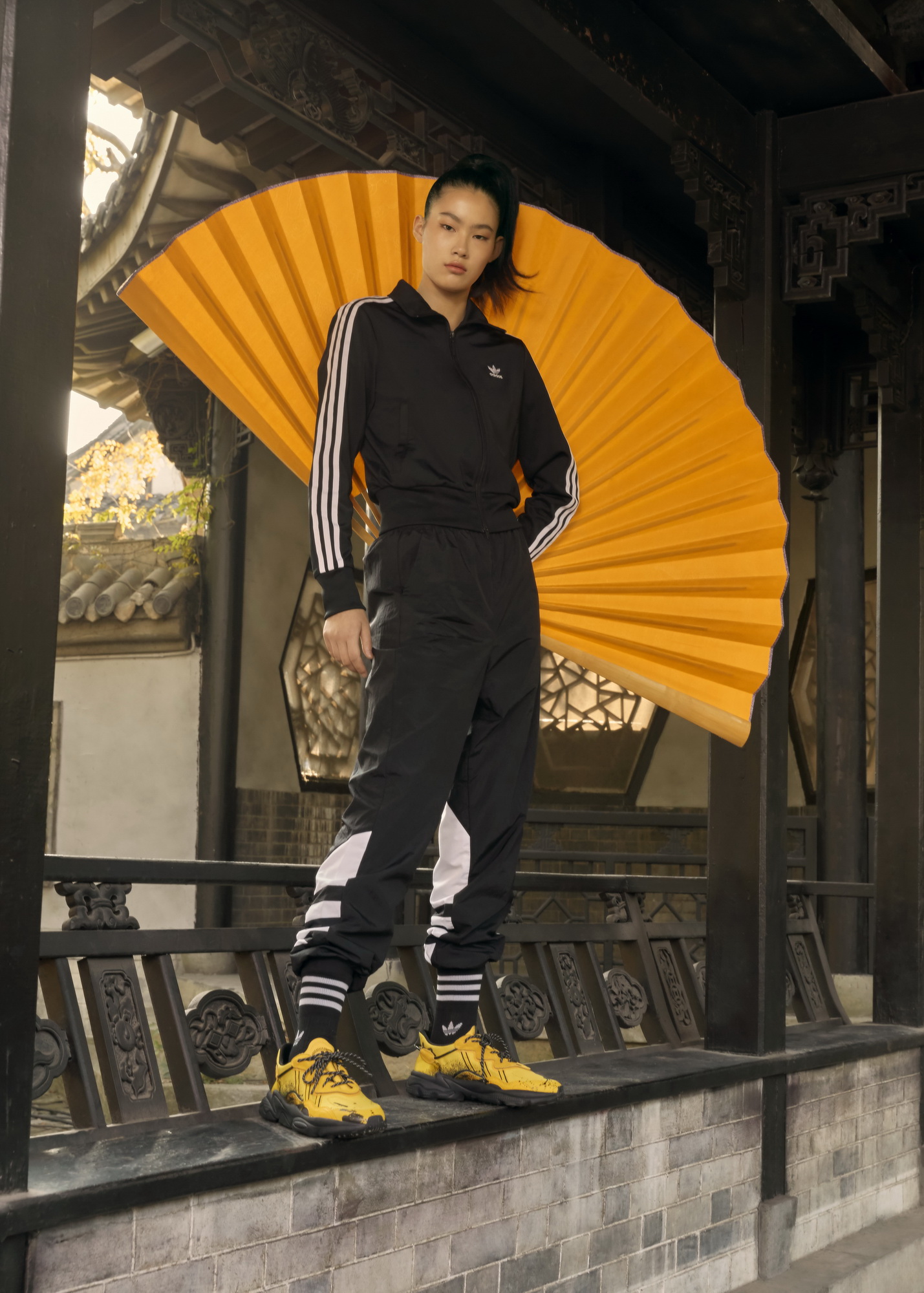 In the West, we're currently experiencing a boom in the popularity of young Chinese designers -- Ming Ma, Shushu/Tong, Feng Chen Wang, Caroline Hu and yourself as a couple of examples. What do you think Chinese designers have to offer the fashion world?
For the past five years or so there has been a new school of Chinese designers who, after doing their studies abroad -- in New York, London, Antwerp, Paris, Milan -- are moving back to China to start their businesses. The economic situation in China has made it favourable to start a new business and there is funding available to start a global brand. The alignment of a global creative education, solid financial backing, efficient production and a humble desire to introduce the world to the cultural wealth China has to offer has made it a favourable place for fostering the growth of young, exciting designers.
There's been so much talk about the need for change in the fashion industry. As an independent designer, what changes would you like to see?
Current global changes are having a domino effect and everyone is having to go out of their comfort zone to thrive. While creative honesty and integrity are as important now than ever, it's so important to listen to your market and be able to make fast, accurate adjustments. We have entered a time where designers need to listen to the customers, who are asking for sustainable environmental and social practices, product endurability and a delivery calendar in rhythm with wearability. We commit to do the best we can through the use of eco-friendly and recycled fabrics, and zero waste materials and garment construction processes. I hope to see a lot more of this happening on a bigger scale in the fashion industry. I also would like to see if we can combine seasons and categories and achieve a better alignment of the seasonal calendar. I am very attentive to the ongoing conversation initiated by a group of key designers and retailers, led by Dries Van Noten, calling for a fundamental reassessment of the fashion industry operations.
You also recently released a collection in collaboration with Adidas Originals. What were your main inspirations?
For the capsule, I drew inspiration from Chinese calligraphy, while celebrating China's successes and cultural resonance in sports like ping pong, kung fu and diving. As with my own label, I always aim to create a bridge between East and West. It also happens to be a good opportunity to encourage people to be active during these challenging times and keep a positive headspace.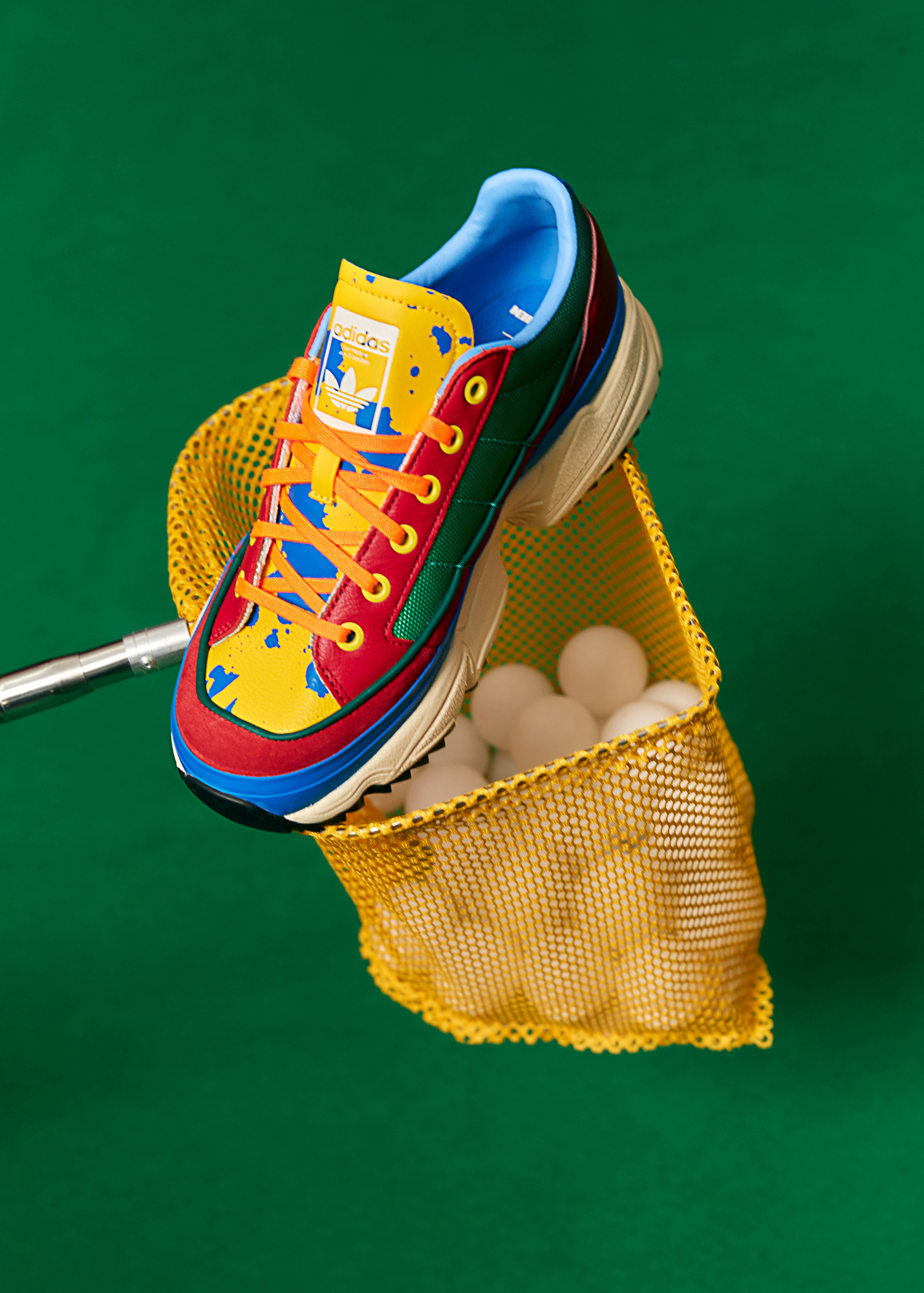 Credits
---
All imagery courtesy of Adidas