Here's is how to get your hands on some one-of-a-kind Prada AW20 pieces
In partnership with Sotheby's the label will be auctioning off items worn in its show, photographic prints, runway décor and more.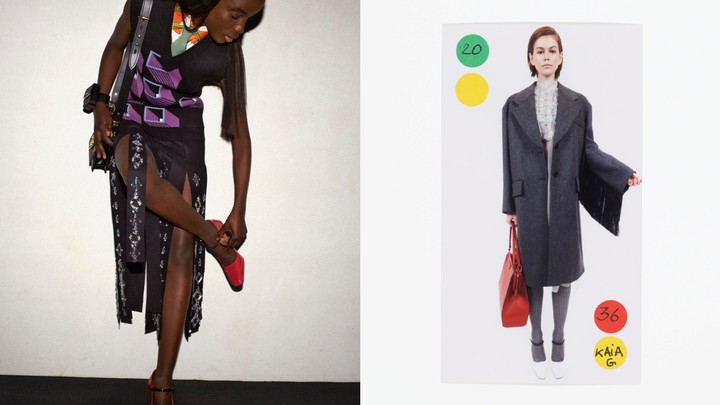 Last February we reported that Prada's AW20 show was the last womenswear offering to be created solely by Miuccia Prada. Shortly after the show in Milan, Raf Simons was announced to be joining the brand as a co-creative director, working alongside Miuccia on the brand's collections. Their first being next season's SS21 womenswear show in September.
While we cannot wait for these two fashion titans to join forces, the womenswear AW20 collection will hold a special place in our heart. In a show that redefined Italian sexiness, Miuccia breathed new life into bourgeois staples, from shearling jackets to wintery great coats, business suits to demure pencil skirts.
It's therefore incredibly exciting to share that Prada has something special in store for its campaign this season. And rather than shooting standard photographic adverts, the label has set up an online auction in partnership with Sotheby's, due to take place in October. Proceeds generated will benefit Unesco's educational projects, expanding education for vulnerable populations across the globe.
The auction pieces are drawn from the Prada AW20 men's and women's shows: one-of-a-kind garments and items worn by models during each fashion show, photographic prints, show invitations and elements of the runway décor. Think sculptures, shoes, those beautifully shredded skirts, and more.
According to Prada, we mustn't forget "that clothes are objects of desire that remind us of emotion and experience: tools of memory of a precise moment within fashion and time, that at times can even help the future."

The auction starts 2 October. Details of items will be unveiled over the coming months. For more information, visit here.