Images courtesy of Katsu Clothing
The cult fashion label capturing Mexico City's bright, joyful spirit
Art director Carla "Katsu" Valdivia discusses how she channels the energy of North America's largest city into Katsu Clothing.
Images courtesy of Katsu Clothing
"It's such a Granny-ish thing to say, but even if you lived to be 100, and explored Mexico City every day of your life, you still wouldn't get the whole picture," says art director and fashion designer Carla Valdivia Nakatani, who calls the city home. "There's just so much changing all the time, so much popping up -- it's never-ending." A neighbourhood where Carla's maxim holds especially true is Centro, the downtown district she's lived at the periphery of for five years, and the city's beating heart.
"It's one of the busiest parts of the city, it's really really chaotic," she says in a decidedly matter-of-fact tone. But while its frenetic energy may spurn some visitors at first sight, it's exactly this vibrancy and whirring spirit that drew her in. Proof of that can be seen in the garments she designs under the banner of Katsu Clothing, a label she originally founded eight years ago under the name Worldwide Limited. For its latest capsule, she's released a series of pieces that exude an unrepentant joyfulness. Think soft-cornered tailoring spliced together from panels of contrasting blue floral fabrics, sports jackets in electric citrus and hot pink technical nylons, and toggled column dresses composed of alternating bands of mint cotton and gingham -- all cut from leftover fabrics in the Katsu Clothing archive.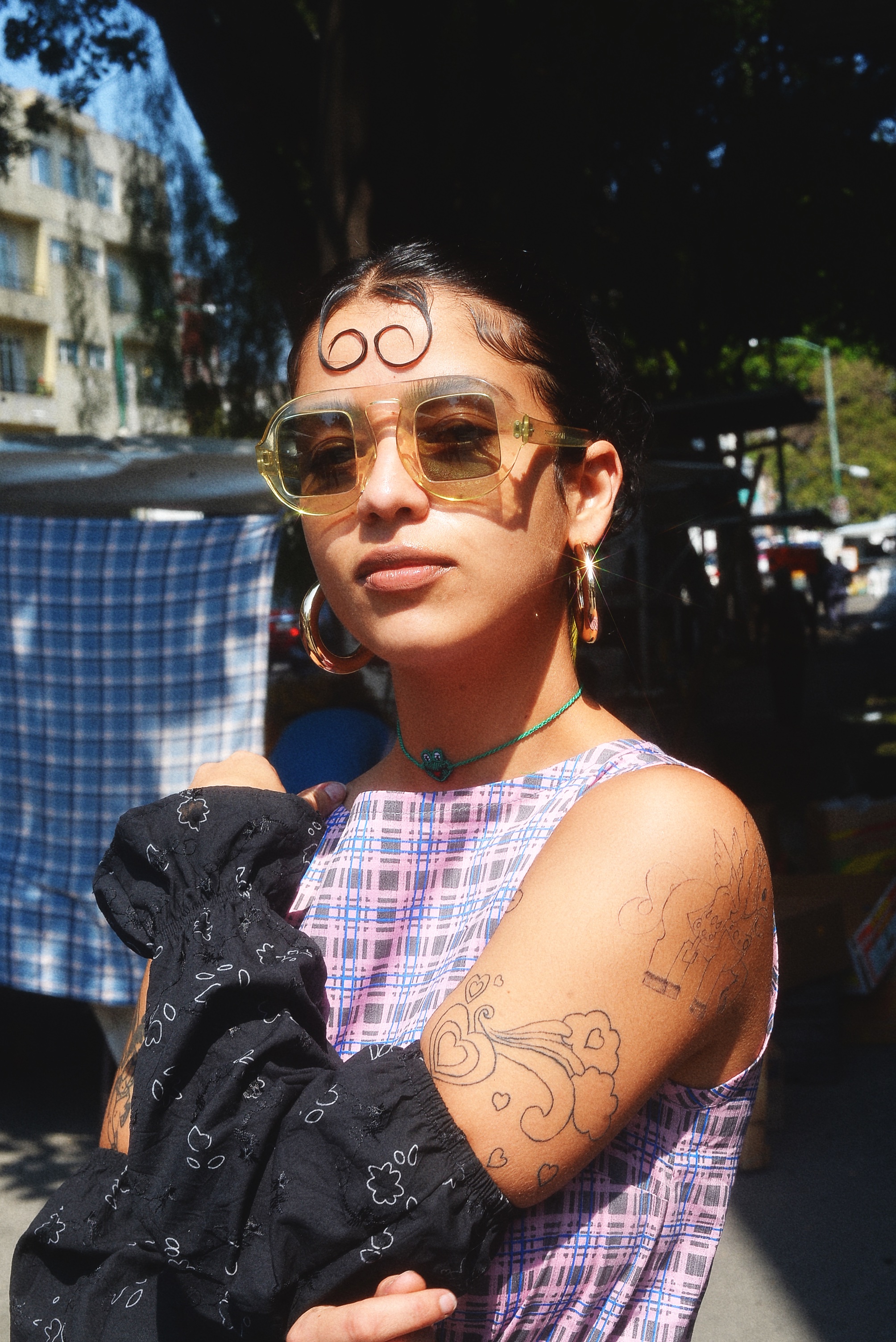 Admittedly, listing those details makes it sound a little clashy, but a quick glance at the pieces themselves and it's a sense of eclectic dynamism that you're left with. It's a spirit that makes itself felt in the streets she walks through on a daily basis. "Here in Mexico City, things that are very opposite are seen together really often," she says, citing the "industrial-feeling buildings punctuated by bright, bubblegum coloured posters that are advertising things like gears" that she typically passes on the way to the local fabric shop.
It's a quality that also permeates what Carla calls "real Mexican street style", a point of reference to which she frequently returns. "It's really at the core of the things that inspire me and my designs -- in clothing and all the other design work I do," she says. So much so, that she even began to build an archive of images capturing what she saw to be "the true expression of Mexican style" when she moved to the city in 2013. "It wasn't so much to do with brands, but more about how people dress on the street, the choices they made, and the reasons they made them," she says. "I was constantly taking photos. It would often be about specific patterns and layers. A flower pattern with a gingham apron and a bright red t-shirt beneath, worn with a neon hat and a funky pair of crocs. I feel like this archive was the source, and still is, of pretty much all my inspiration."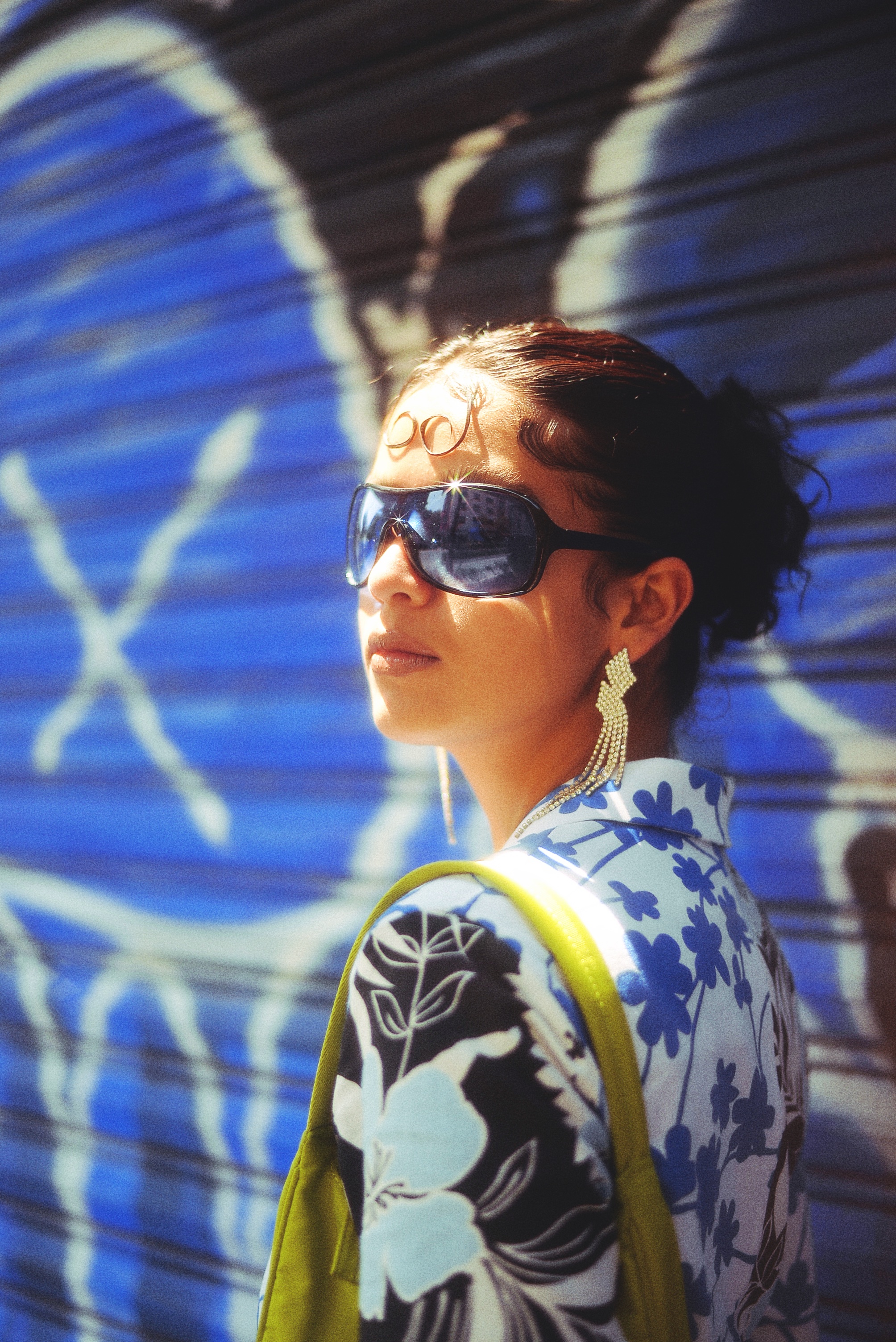 It isn't just the images and atmosphere of Mexico City's streets that inform Katsu Clothing -- it's the metropolis' famously fickle weather, too. "Versatility in everything is very much something that you get used to if you live here. In one day, you'll get all four seasons -- it rains, it's really hot, it's really dry, it's really cold…" she says. "I've always kind of designed for that! I'm always really careful about using fabrics that are durable and easy to clean, even on the spot." Clothes that will withstand the challenges that any day may throw your way, basically.
The clothes don't acquire their radiant sense of personality from the streets, though, but rather from Carla herself. Named after her nickname, Katsu, she describes the label as "a lifestyle expression of [herself]," a product of pondering things like, "'What would somebody who just really loves dogs, or things that taste like grape, wear?" and designing from the heart. The brand has always been a really personal thing -- all of the pieces that I make are for myself, essentially, and the situations I put myself in," she says, noting how certain pieces mediate wardrobe discrepancies she's encountered -- like having to dress up a little for, say, a meeting while still trying to keep it fun. "I want to be formal, but I don't just want to wear black -- and ultimately, you shouldn't have to compromise your style to achieve that."
The imprint of Carla's way of living and moving through the city makes itself most strongly felt in the images you see here, shot on the streets of Centro close to her home. Lensed by Melissa Lunar, and titled "Run Lala Run" (a nod to both the 1998 German cult classic film, and Lala, the shoot's model), it sees the model dashing through the empty streets of the neighbourhood where Carla spends her everyday life.
"I've never really placed the pieces in the contexts that inspired them, and I think that's what's really particular about these images," Carla reflects. "Melissa also really understood these streets and was so amazing at pointing out the things that I might not have noticed -- like the fact that a door had similar details to a fabric." The result is a series of images that convey a powerful sense of place -- an ode to the streets of Centro, if you like -- and an invigorating sense of movement. "We shot at like 7am, when there was no one in the streets. I really wanted to recreate the feeling of freedom you see in Run Lola Run. She has no bag, she has nothing that's stopping her… I sometimes wish I could just run through the streets with no cars around!" she chuckles.
With the Mexican capital's traffic being what it is, that would, of course, be ill-advised. Regardless, Katsu Clothing could be thought of as Carla's way of actualising this wish, of eliciting similar jubilant, carefree feelings through clothing. Even if you're not sprinting down roads in them, these are the sort of clothes we'd gladly wear to bound along the pavements, or through the parks, of any city -- Mexico City, New York, London or elsewhere.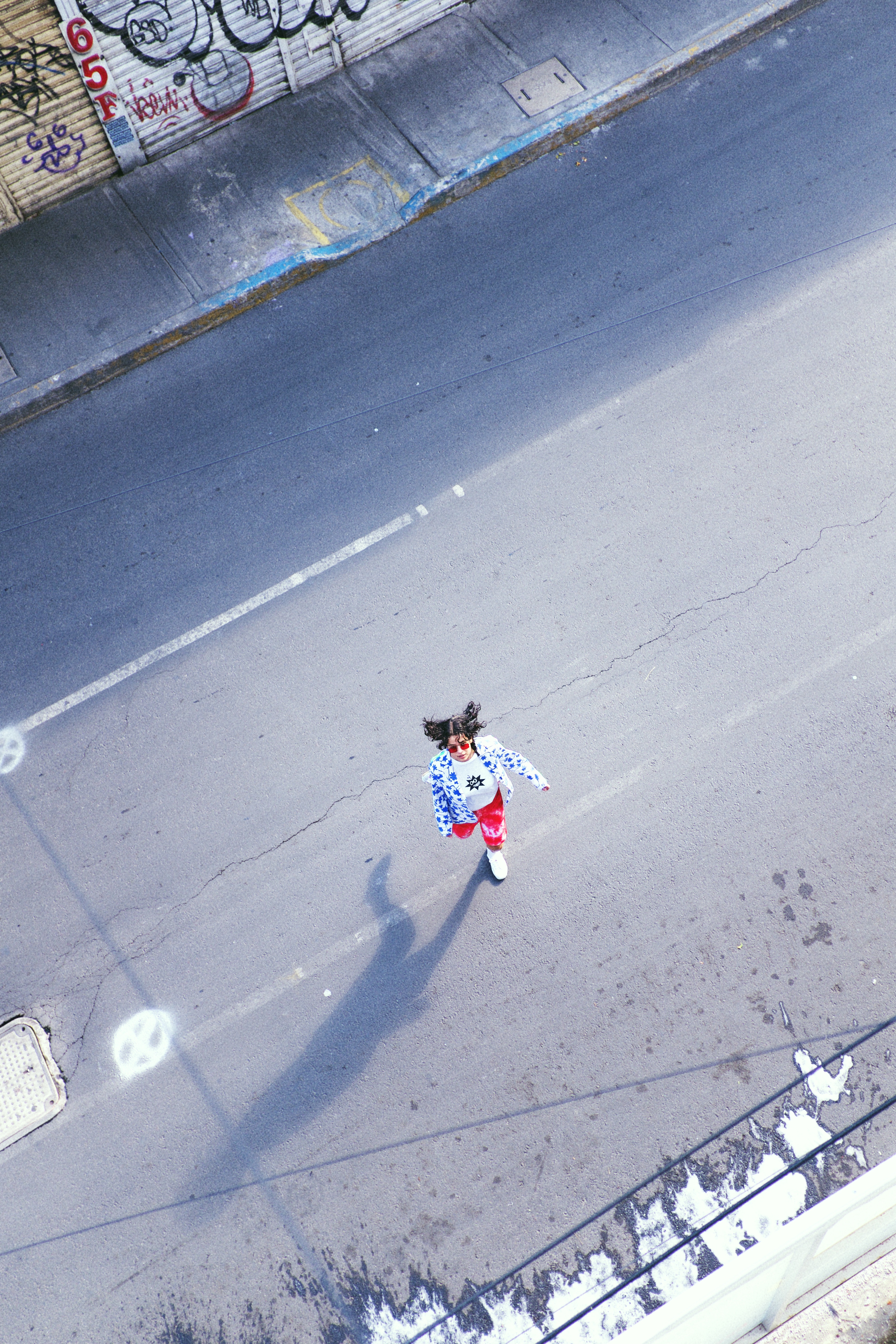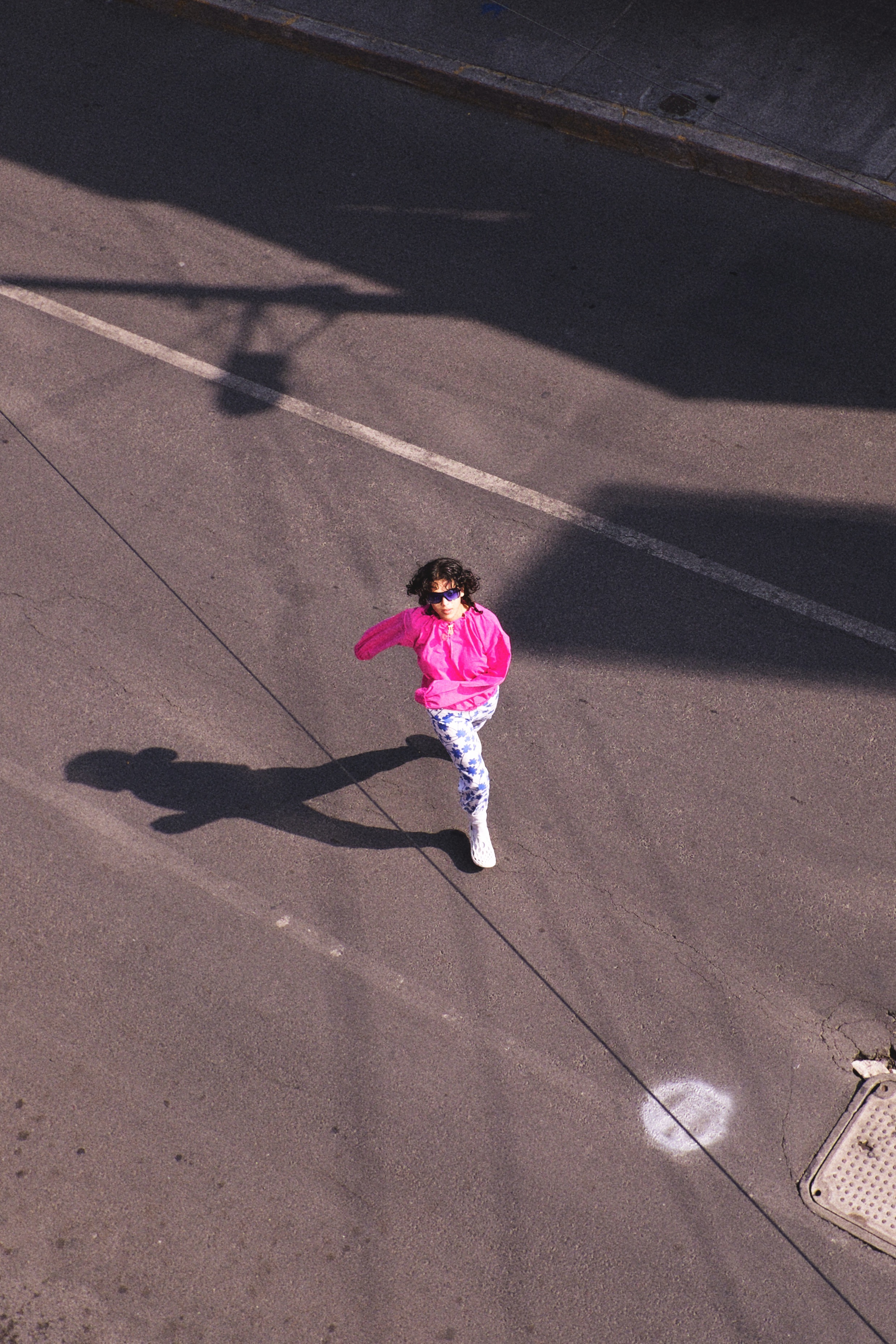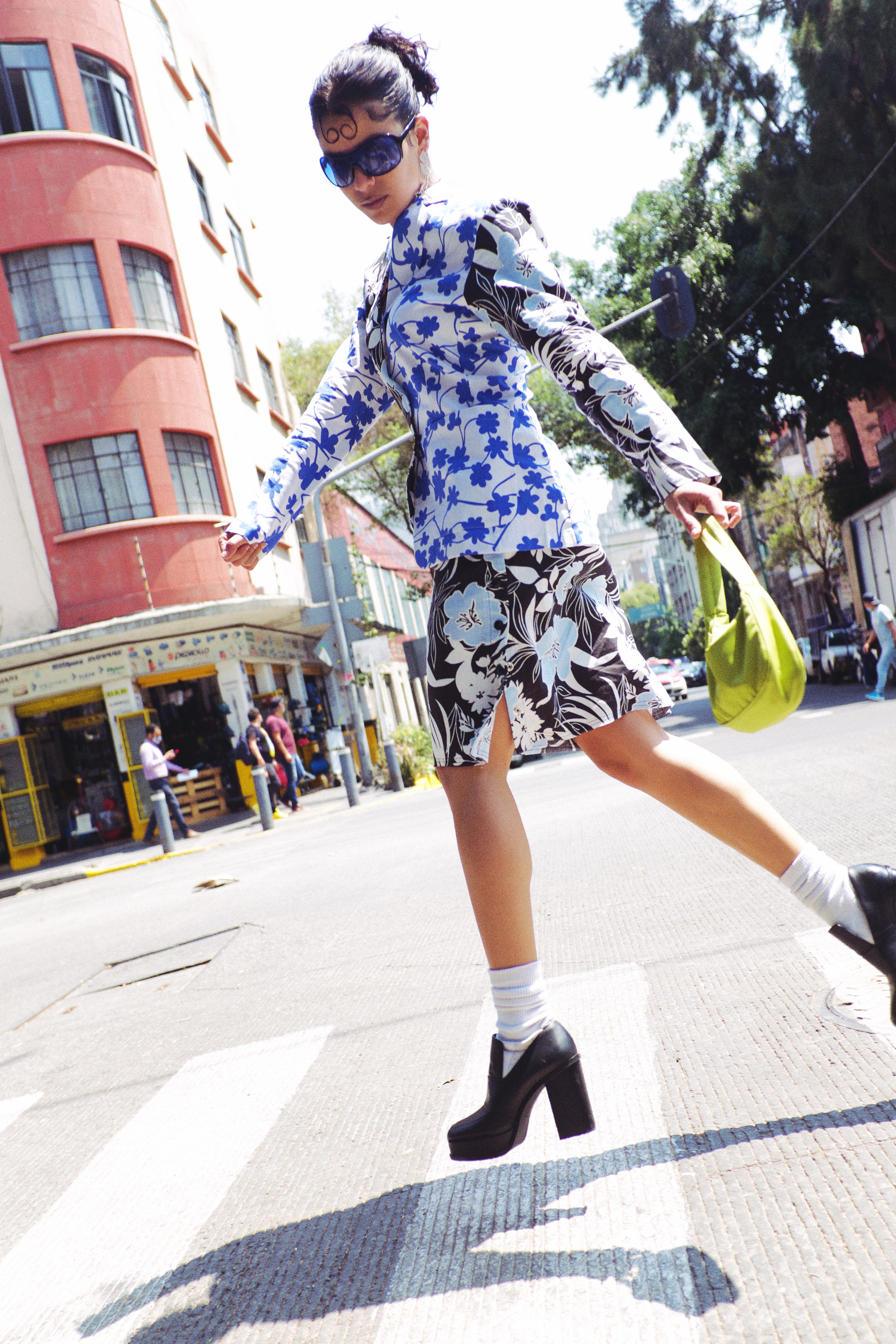 Tagged: