From left: Image courtesy of Archive Six; Image via Wikimedia Commons; Photo by Pierre Verdy/AFP via Getty Images; Photo by Pool BASSIGNAC/BUU/Gamma-Rapho via Getty Images. Collage by Douglas Greenwood
Fashion resale is booming – here's how to find real investment pieces 
Whether you want to get into the resale game or just find pieces that hold their value, here are tips from some successful fashion resellers. 
|
21 September 2021, 2:36pm
From left: Image courtesy of Archive Six; Image via Wikimedia Commons; Photo by Pierre Verdy/AFP via Getty Images; Photo by Pool BASSIGNAC/BUU/Gamma-Rapho via Getty Images. Collage by Douglas Greenwood
With an estimated value of around $24 billion, the luxury resale market isn't to be scoffed at. Just because a pie is big, doesn't necessarily mean it's easy to get a slice. While some might like to think that it's as easy as flogging chic hand-me-downs on Vestiaire Collective, the truth of the matter is that getting into fashion resale requires more than good taste and internet access — it also requires a solid grounding in fashion history, a keen appetite for research and a beady eye kept on the zeitgeist at all times.
It's an endeavour that demands passion and commitment, but, if you play your cards right, it can yield big rewards. Knowing where to start, however, can be a bit of a challenge. Is that YSL polo shirt you copped at Sports Direct in 2008 tomorrow's grail, or is it barely worth its weight in cotton? Well, a good place to begin, then, is with the assurance that this isn't an entirely volatile space. As Sophie Hersan, Co-founder and Fashion Director at Vestiaire Collective, a veritable behemoth in the pre-loved luxury space, says: "timeless and heritage designs" from universally adored houses like Gucci, Louis Vuitton, Prada, Dior and Hermès -- think your Pochettes, your Marmonts, your Kellys -- are more or less guaranteed to earn you a pretty penny, "generating the highest resale value relative to their retail price".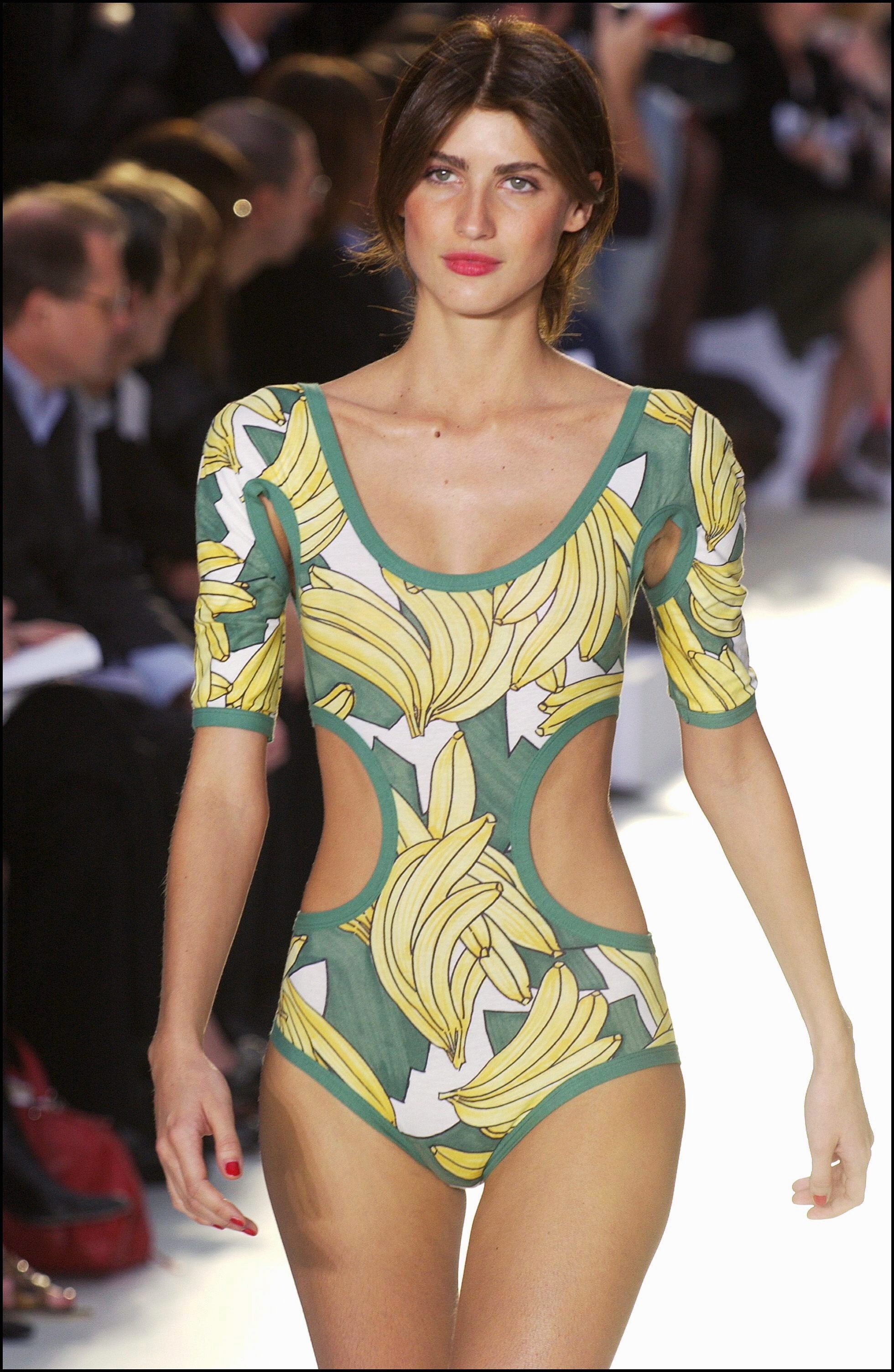 Often, however, it isn't the label that cements an item's sought-after status, but rather the time period of which it's a product. It's why the team behind 404 Archives, a web and Instagram store specialising in rare designer vintage, advise "heeding designer-specific eras for labels and their contribution to the fashion sphere". Searching for pieces from Phoebe Philo's four-year stint at Chloé, for example, will mean you're getting hold of vintage items that will always be valuable, and will likely increase in value over the years if you look after them.
Even within those halcyon eras, it gets pretty granular when it comes to figuring out which pieces really are going to be an investment. Of course, much of that comes down to the value judgements of the prospective buyer, but there are some more objective factors that come into play, ranging from it being the subject of fashion historical lore — Vivienne Westwood's early 90s corsets, decorated with works by Baroque painter Françoise Boucher — or the simple fact that it's just quite rare or no longer available to buy first-hand, like previous iterations of Gucci's recently revived Jackie hobo bag.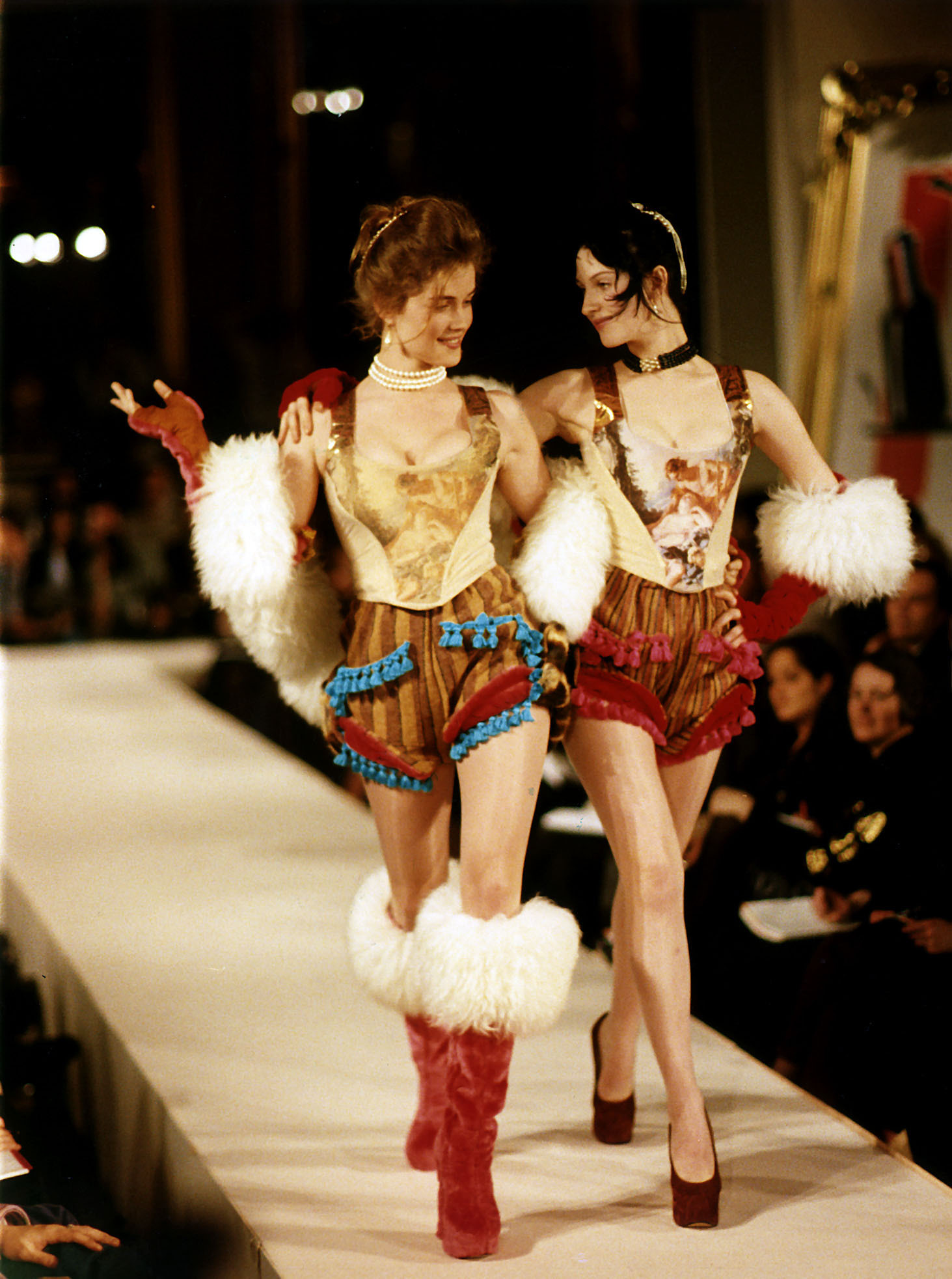 "I would mostly agree with this," concurs Thidarat, the owner of Archive Six. For them, however, something that's just as important is the specific cultural context of which an item is born. For them, it's about a piece of clothing "capturing the essence and encapsulating the music, style, people, attitude, culture, and even the evolution of a particular designer or brand at the time it was made". It should almost act as "a type of wearable time capsule that evokes the same energy 10, 20, 30 years later when it has been rediscovered and popularised by new eyes". For them, a piece they currently hold in their archive that does just that is a vintage Moschino 1993 Rave Graphic 'Opposites' printed shirt, a garment "synonymous with the rave and youth culture of the time", featuring juxtaposed prints which "really reflect the atmosphere of political rebellion […] back in the early 90s".
Of course, sociopolitical context isn't necessarily the most important fact in cementing a fashion object's coveted status in the resale market. Often, it's something altogether lighter in spirit, as Sophie from Vestiaire notes: "Celebrity and pop culture drive trends and impact consumers' shopping habits," a salient example being the tripling in price of the D&G "Super Nature / Original Sin" frill tank top that 24/7 archives owner Chinatsu Shimanaka witnessed after Bella Hadid was papped wearing the piece in October 2020.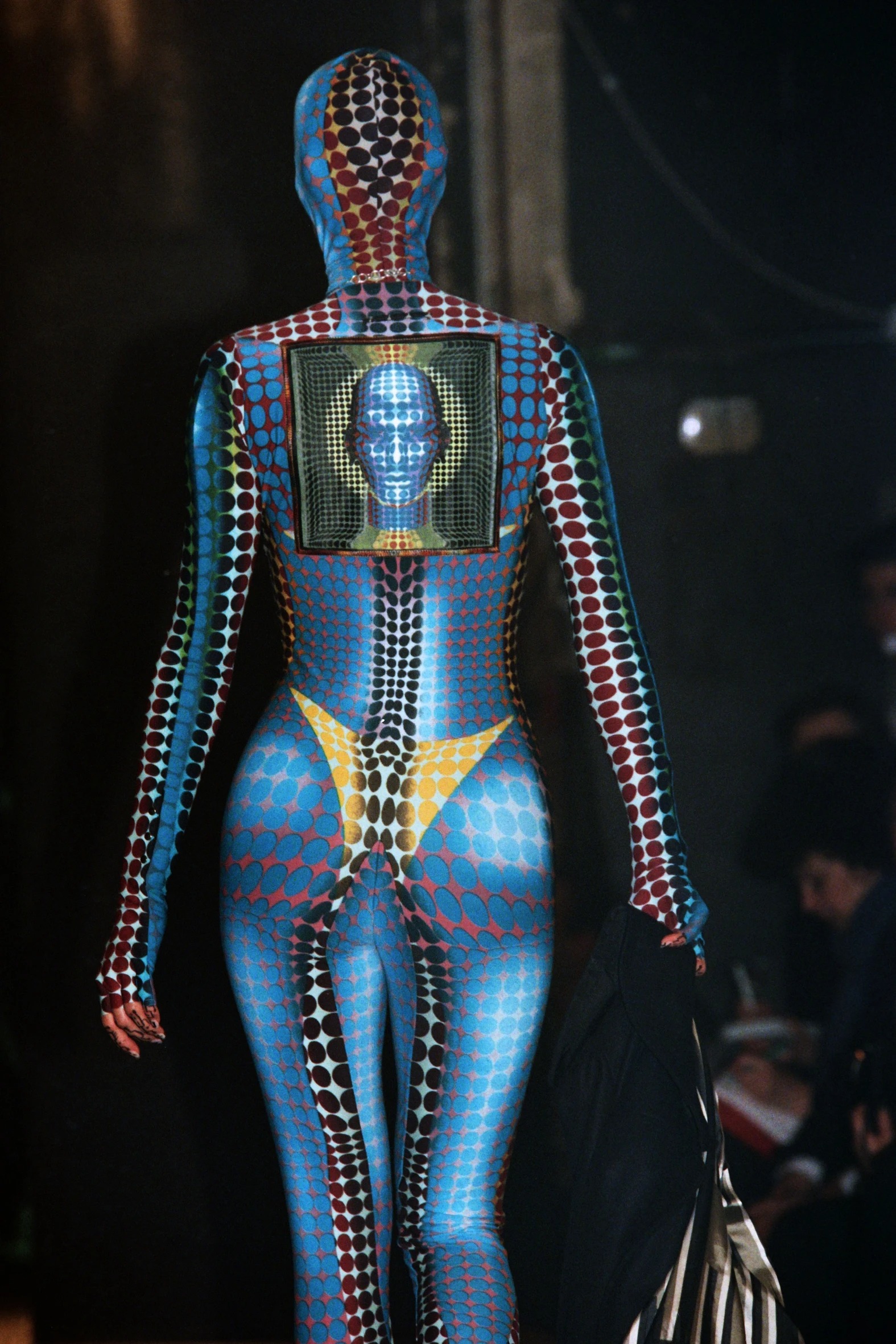 There's also the influence of wider fashion trends, with the current ravenous appetite for 90s styles in the fashion mainstream fuelling a market for pieces like Vivienne Westwood corsets, Versace Jeans Couture pants, and Jean Paul Gaultier mesh looks. In fact, Chinatsu notes that the French designer's AW95 Cyber Dots top is by far the most popular item that they've had on their platform. On the flipside of this current popularity, however, is the inherent volatility of the pre-owned luxury market — these pieces, it's worth noting, have only really surged to their current status relatively recently. It's something that Houston-based vintage seller Olivia Haroutounian, the owner of webshop Real Life As Liv, has come to learn in the five years since selling "a lot of really crazy Gaultier mesh before anybody really wanted it", for a value far below today's going rate.
Success in the luxury retail space isn't just about following trends, though. As the field has expanded, niche corners of the market have opened up, too. "The community has gone through a sort of metamorphosis in the last decade," notes the 404 Archive team. "We're seeing that there's less of a need to be the trendiest at all times. We have a love for the unappreciated and overseen, and getting to show people something new has become just as exciting for us as getting an item in that everyone is looking for."
It's an ethos that Olivia abides by, too. While she does currently stock hot-ticket items from brands like Anna Sui, pieces from SS00 Michael Kors-era Céline and a Jean-Paul Gaultier for Hermès dress, her focus remains on "trying to find independent designers that people haven't really heard of, because I feel like they deserve a spotlight that they never really got" — current favourites of hers include the London-based label Antoni and Alison, and Japanese designers like Keita Maruyama and Kazuya Hirayama. "More than just sell stuff, I've tried to educate people, which I hope comes across on my platform," she says.
The key, all of those we've spoken to agree, to stepping into the resale space is the key to doing well anywhere — you need to know your shit, basically. While it may seem like a daunting world to broach, filled with swathes of at-times quite esoteric information, getting started is as easy as "just typing in the brand and any significant features you see on the item into Google," Thidarat shares. "Then maybe try books, forums, blogs, old magazines, and museum exhibitions. You can sometimes get a lot of information just from the tags that are attached to the garment. There are so many good resources out there right at your fingertips, so I repeat: do your research. Alternatively, ask an expert and pay them for their time and expertise." And well, there are plenty of well-qualified voices for you right here.