Armani Privé presents haute couture at its most classic
The Italian master of tailoring's AW21 couture collection was an iridescent celebration of tradition and precision.
There's nothing quite like an Armani Privé show. On a bright day in Paris, the curtains are drawn in the grand ballrooms of the Italian Embassy, and within these gilded walls, time seems to have frozen. It could be evening, it could be daytime, it could even be 2019, or indeed 1999, because Armani is nothing if not timeless. For his AW21 haute couture show, the master of Italian tailoring Giorgio Armani sticks to what he does best. Elegance, refinement, and powerhouse tailoring. The models, as ever a mixture of elegant seasoned house models, walked slowly through the space, stopping and twirling with their hands on their hips. After a year and a half without shows, there's something totally fabulous and radical about Armani's refusal to relinquish his own traditions. He knows what he likes, and he does it well. As the saying goes: If it ain't broke, don't fix it.
The 86-year-old designer is, by now, couture's last remaining éminence grise. This season, he titled his collection 'Shine' and it did exactly what it promised. Here were powder-pastel looks in fabrics that almost seem like molten metal, the sheen of satins and silks interwoven with ultra-fine metallic thread to reflect light in a cosmic kind of way. It opened with neat little black velvet jackets and closed with a glittering wisp of transparent sequins. In between was every possible cocktail dress and evening gown, made with typical Armani precision. He even included a handful of looks from his previous couture collection, which was shown without an audience, because it's timeless enough to transcend seasons. These are clothes made to last forever, after all.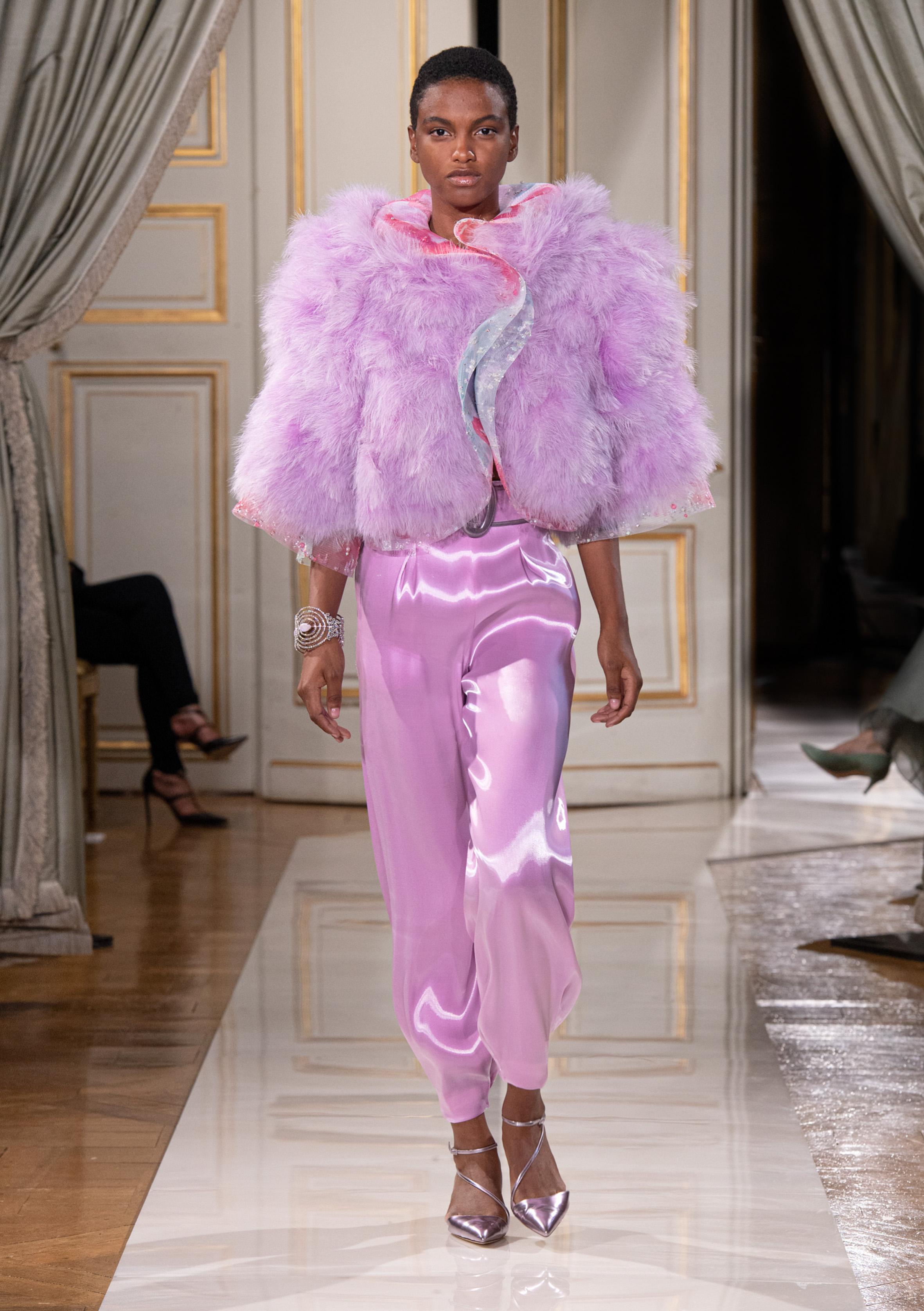 At the age of 86, renewal is a relative term and a year-and-a-half is a blink of an eye. While other designers ponder the state of the fashion, and therefore the world it inhabits, Giorgio Armani is happy to keep sailing through the sea storm, as if on the gentle shores of Pantelleria on his yacht, the Maìn. Then again, Mr Armani has done more in his career for fashion than most designers a third of his age could ever dream of.
Case in point: Armani Privé. The very existence of it was a volte-face for the designer. It only launched in 2005, at a time when couture was on a comedown from its Second Coming at the turn of the millennium, courtesy of Galliano, McQueen et al. On paper, it didn't make sense. This, after all, is the man who gave the world 'greige', whose interiors are as starkly minimalist as a Japanese teahouse, whose name is practically synonymous with casual Italian sprezzatura, who built a billion-dollar empire by getting women into relaxed trouser suits and who somehow ended up in a world where shows end in Austen-like wedding proposals and corseted skirts trailed by tulle veils as long as the Seine.
Therein lies the great paradox of Armani. He's already lived through change, been there and done it all. He knows that the more things change, the more they stay the same, which is probably why, in years to come, we'll be looking back at this collection and regarding it as part of his lifelong repertoire of classic hits.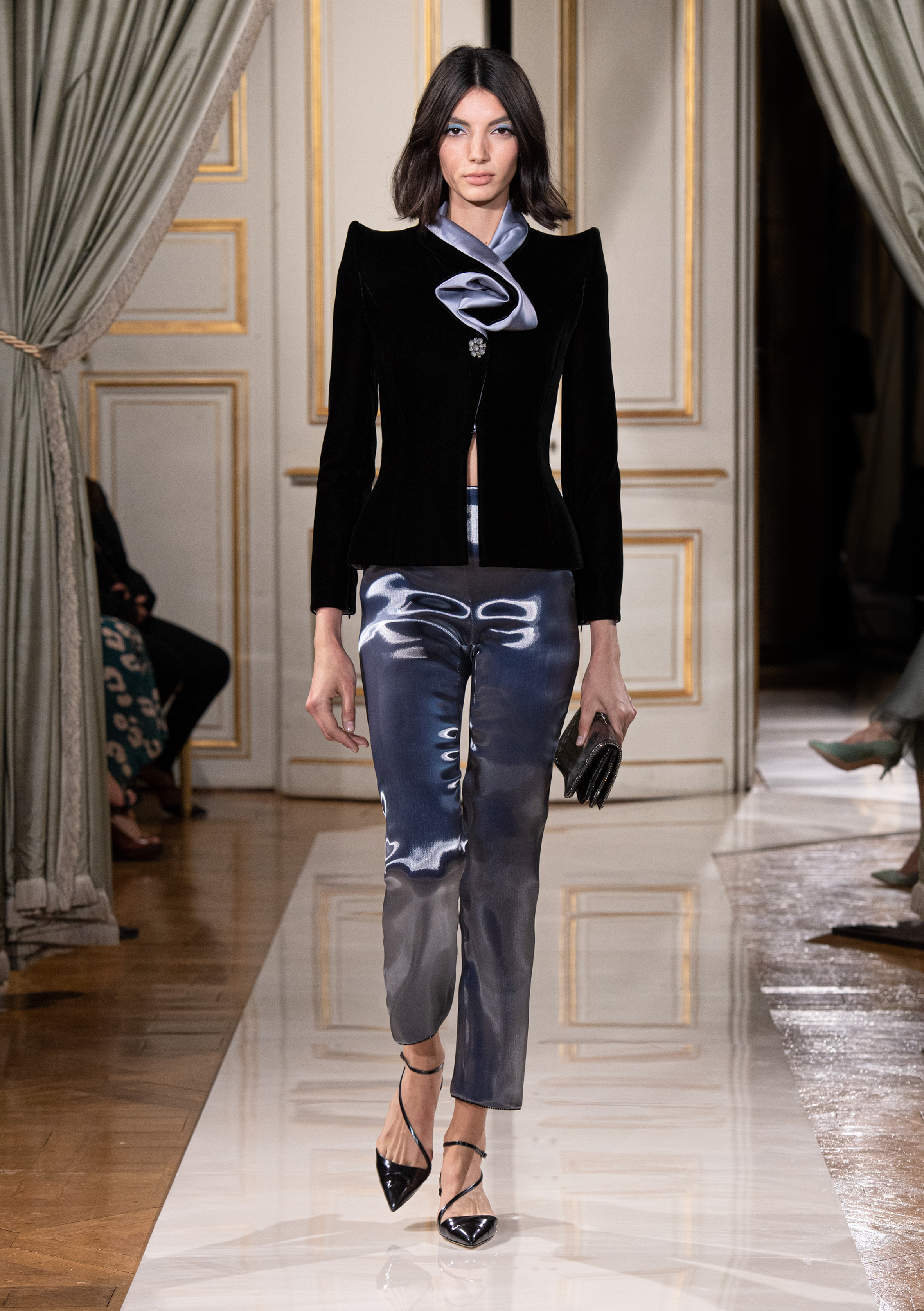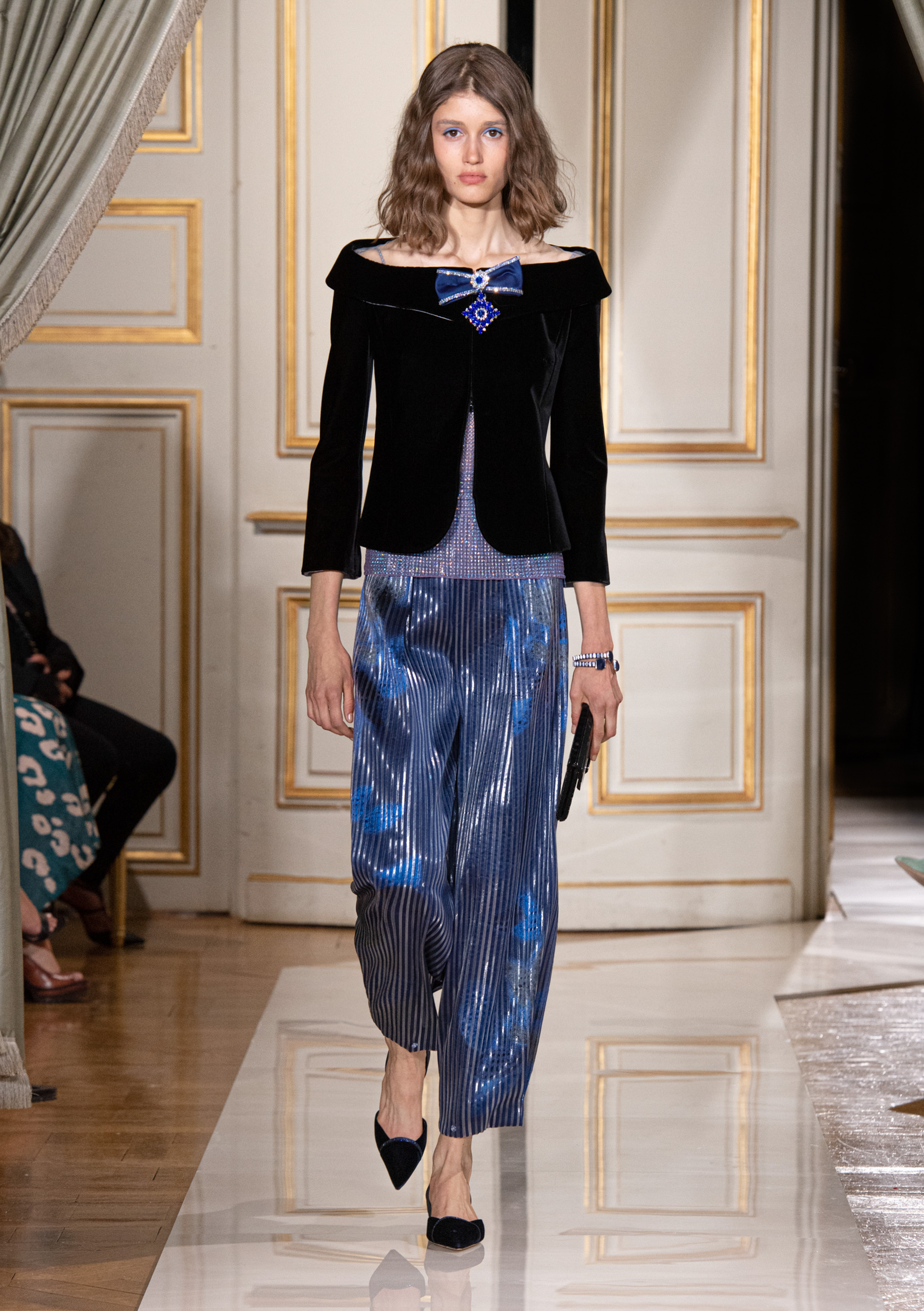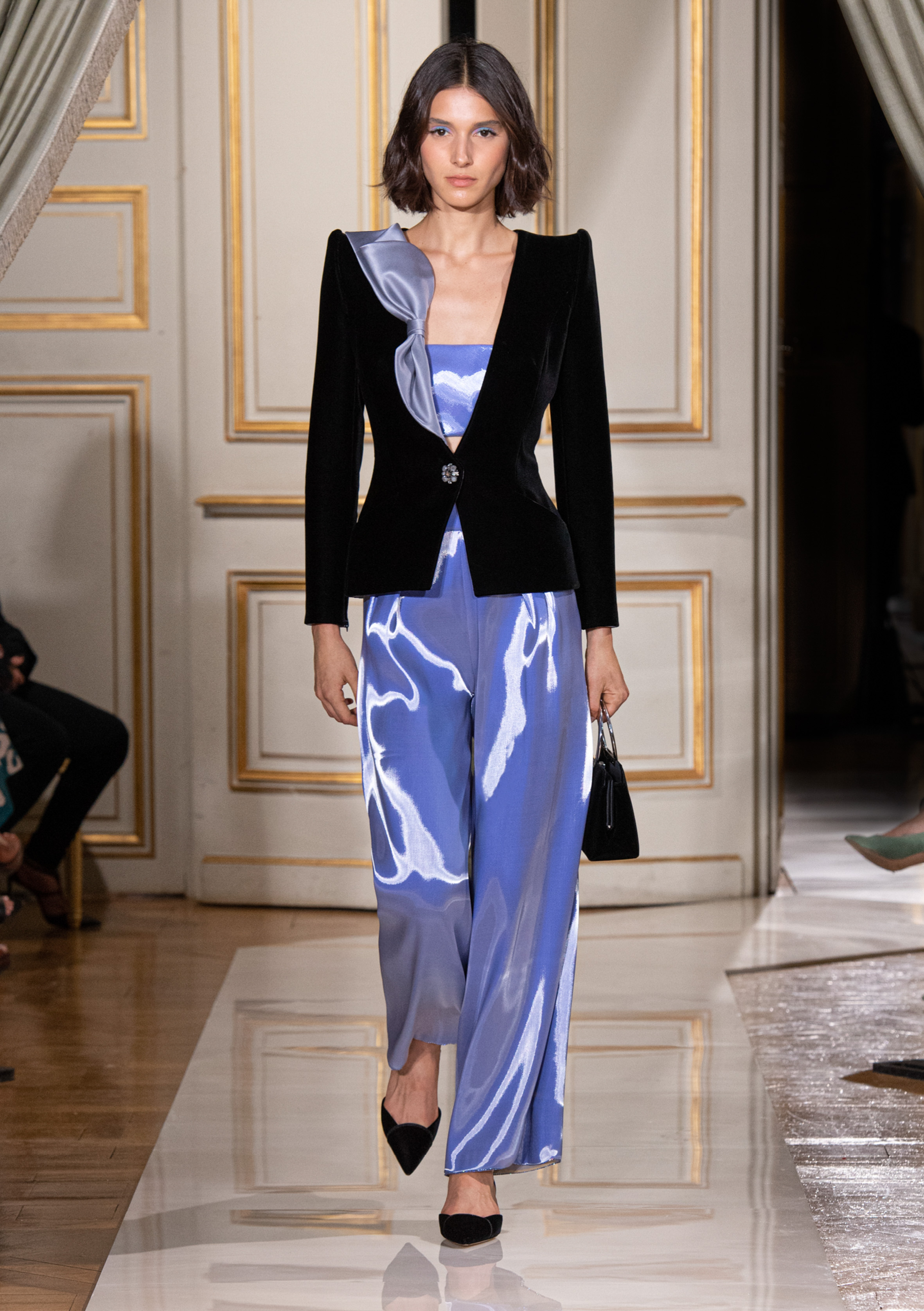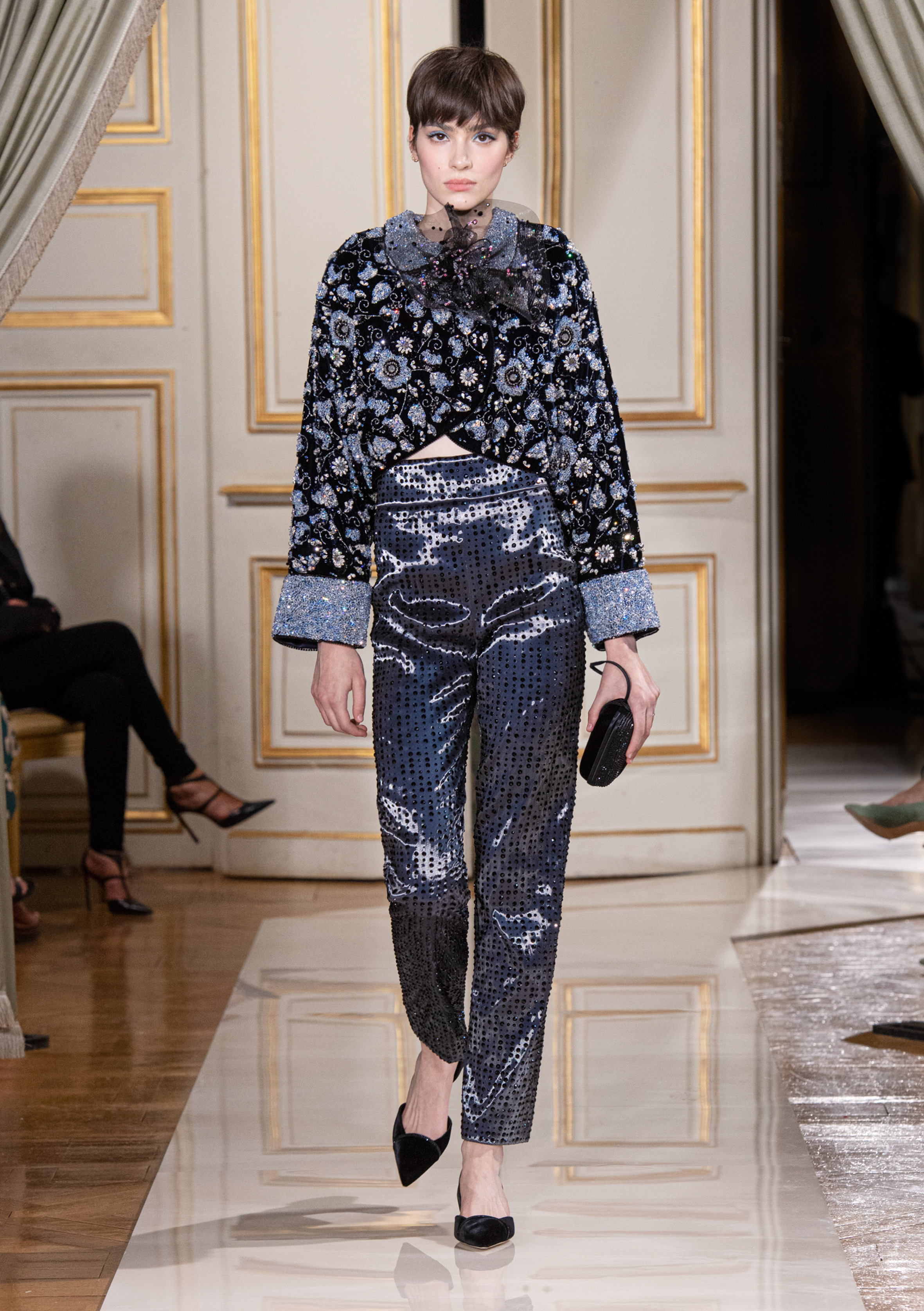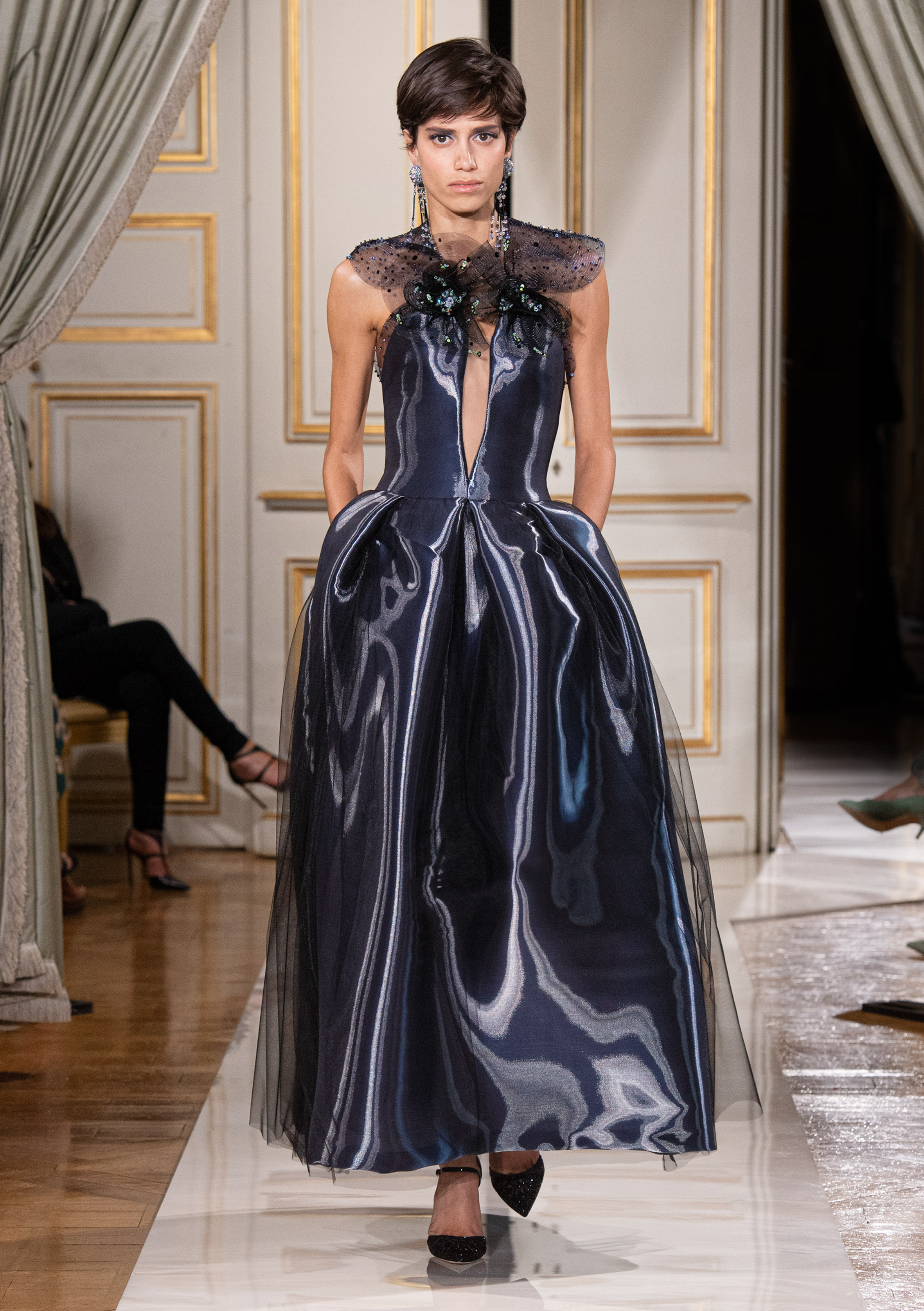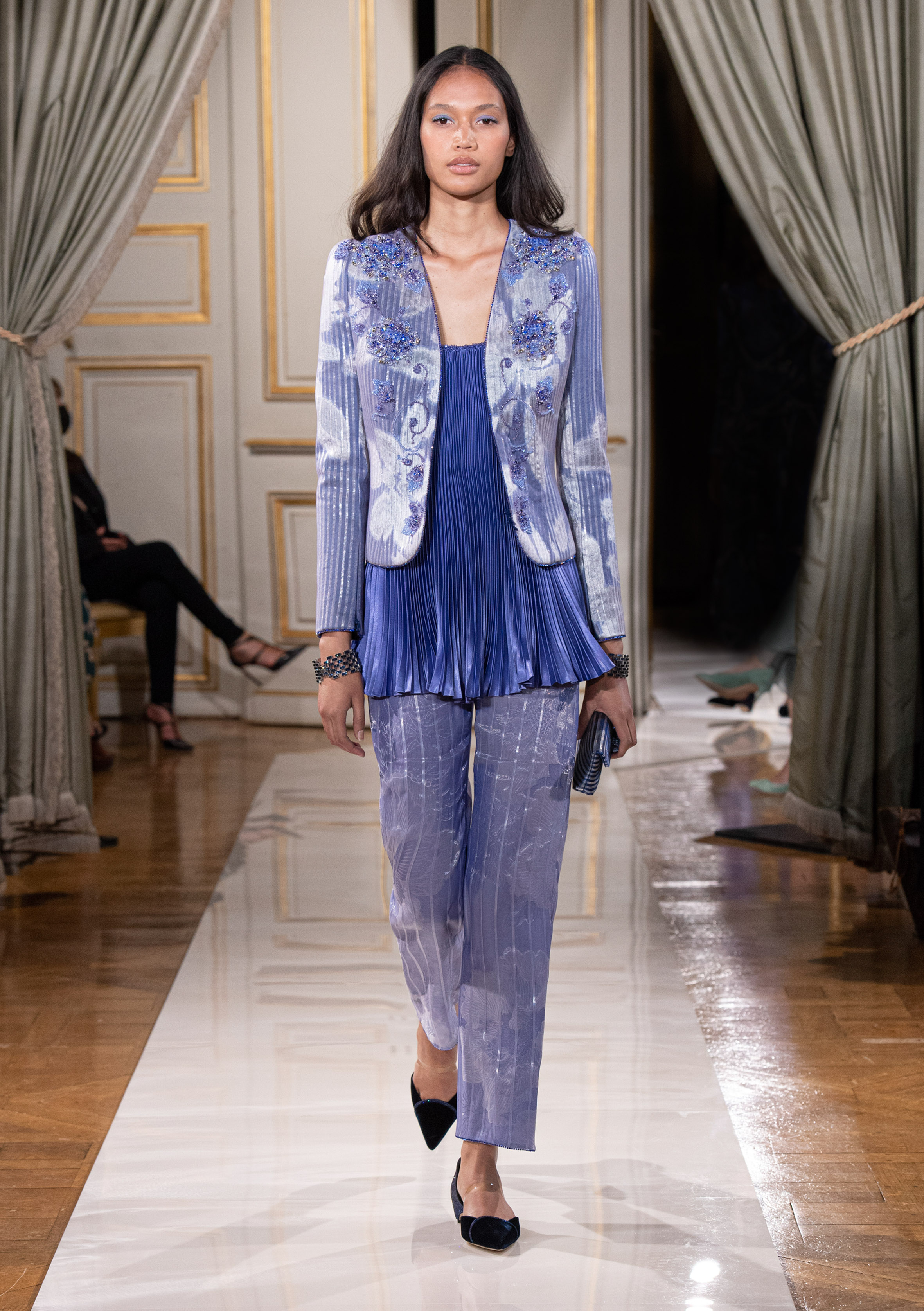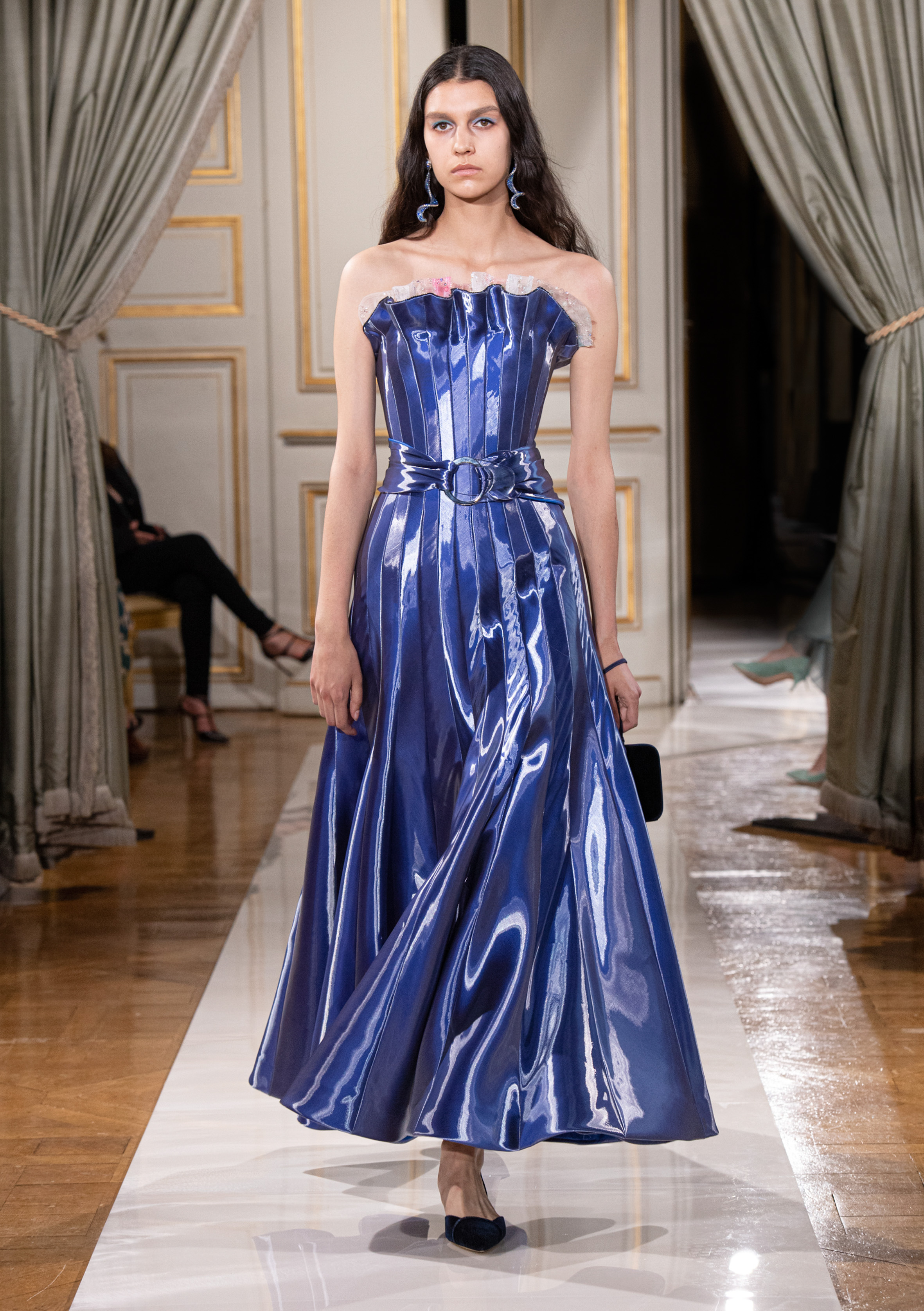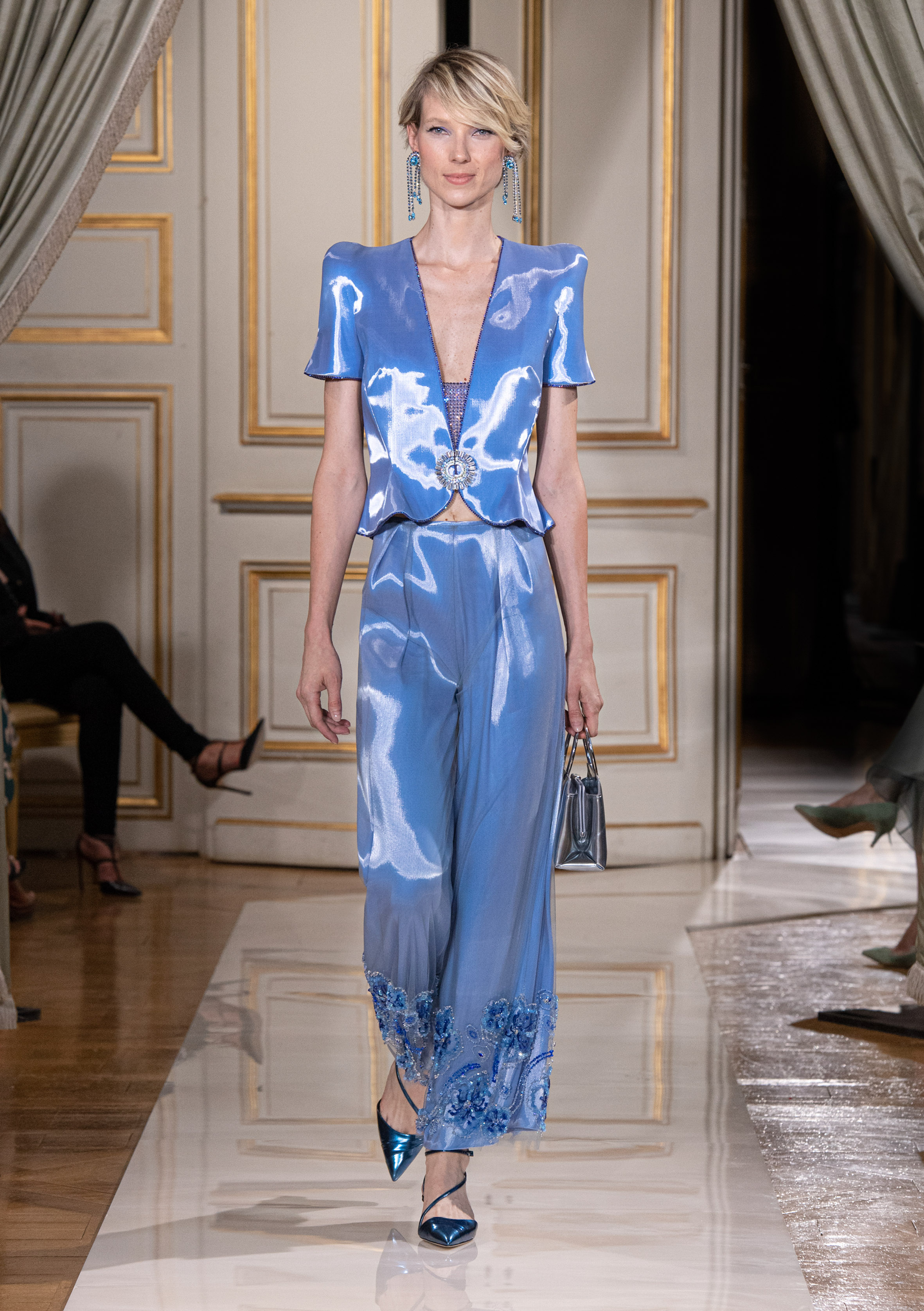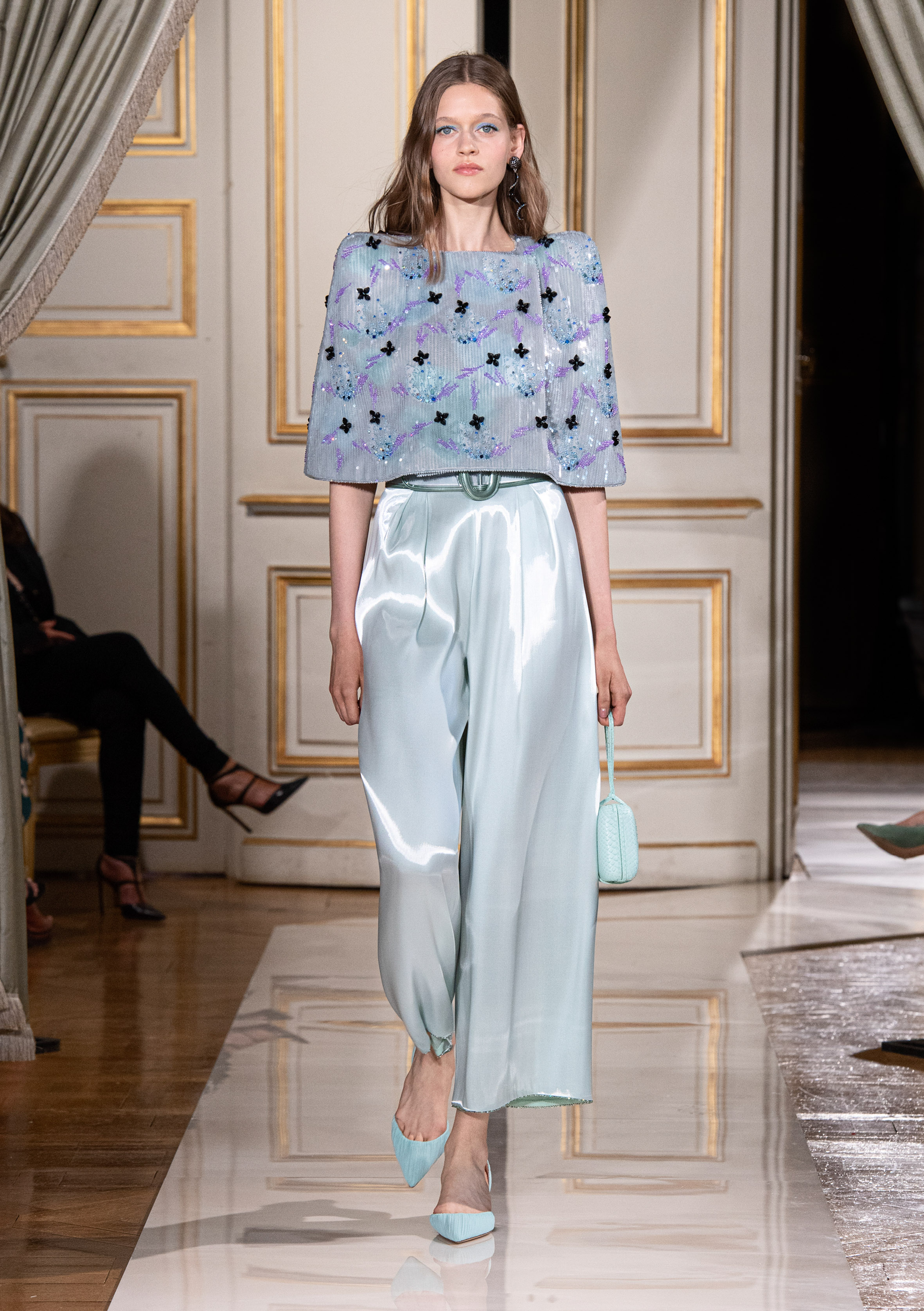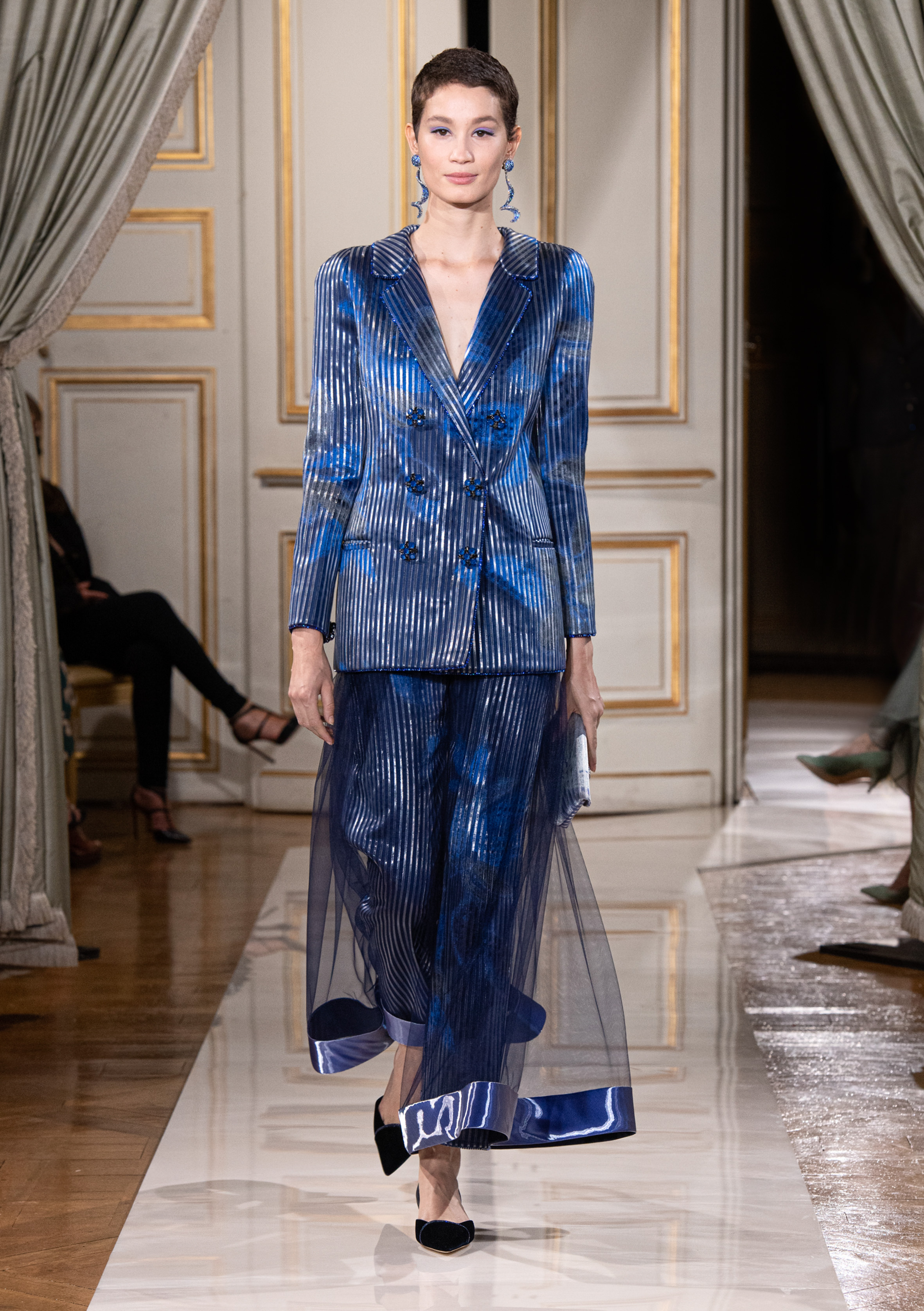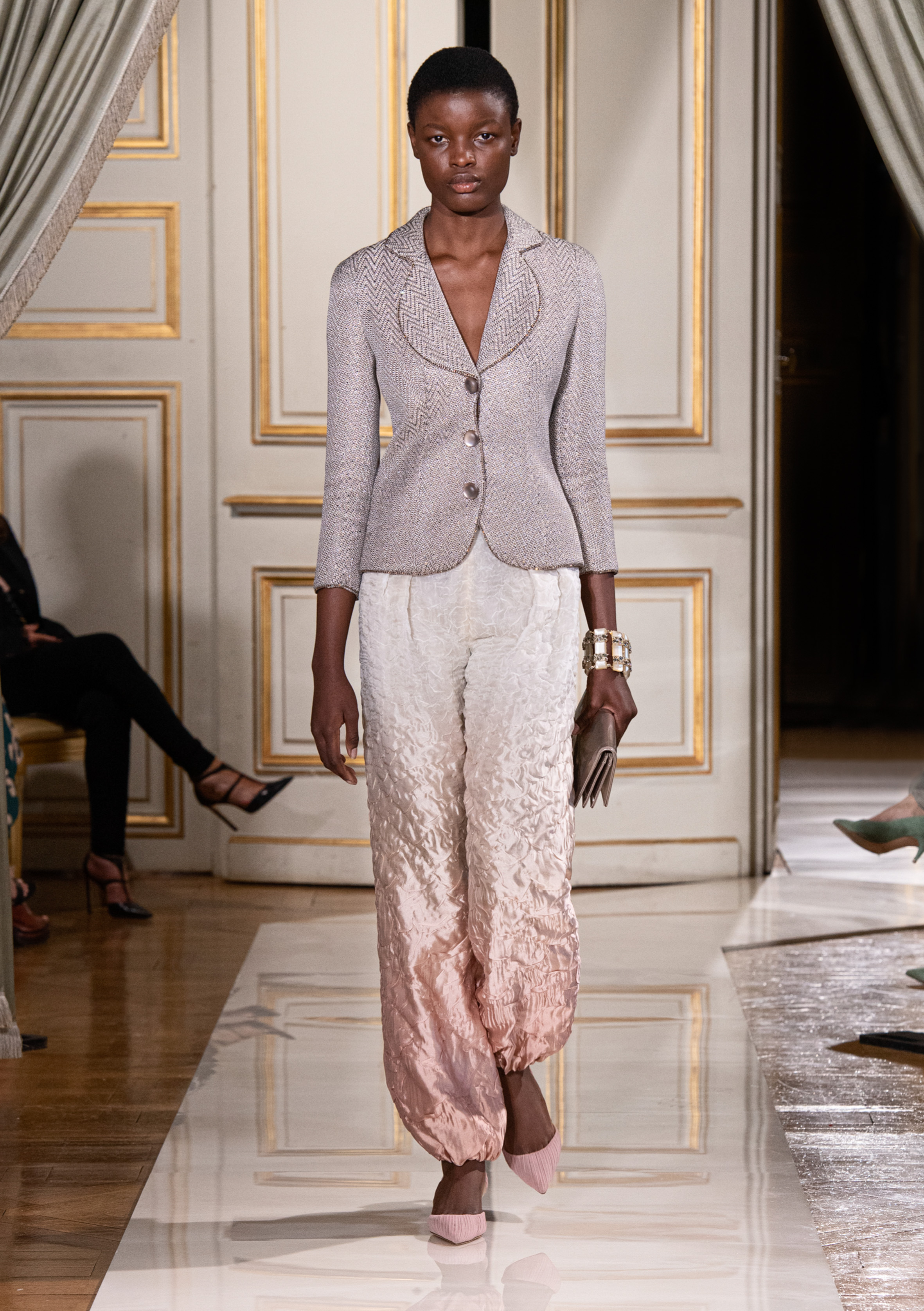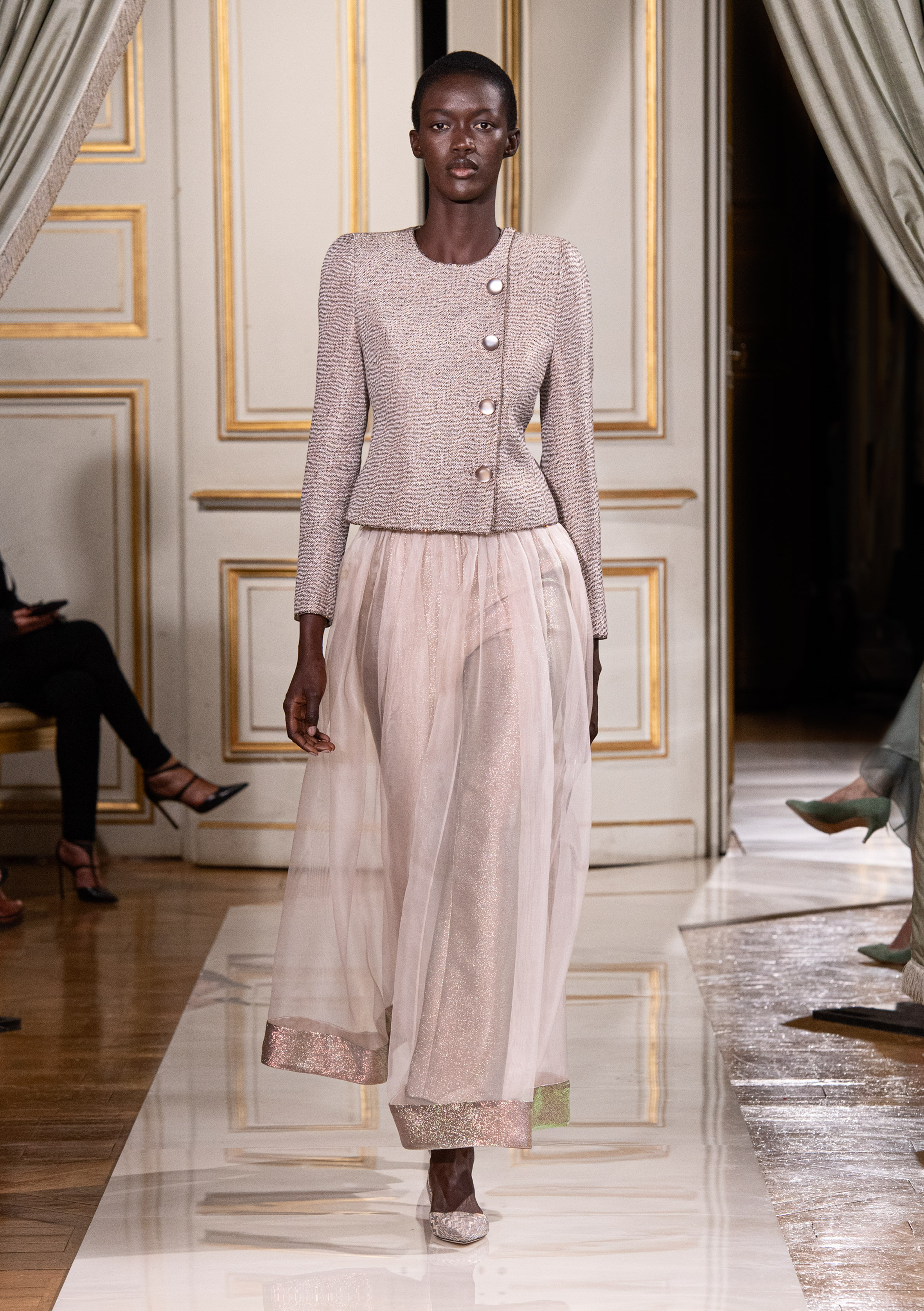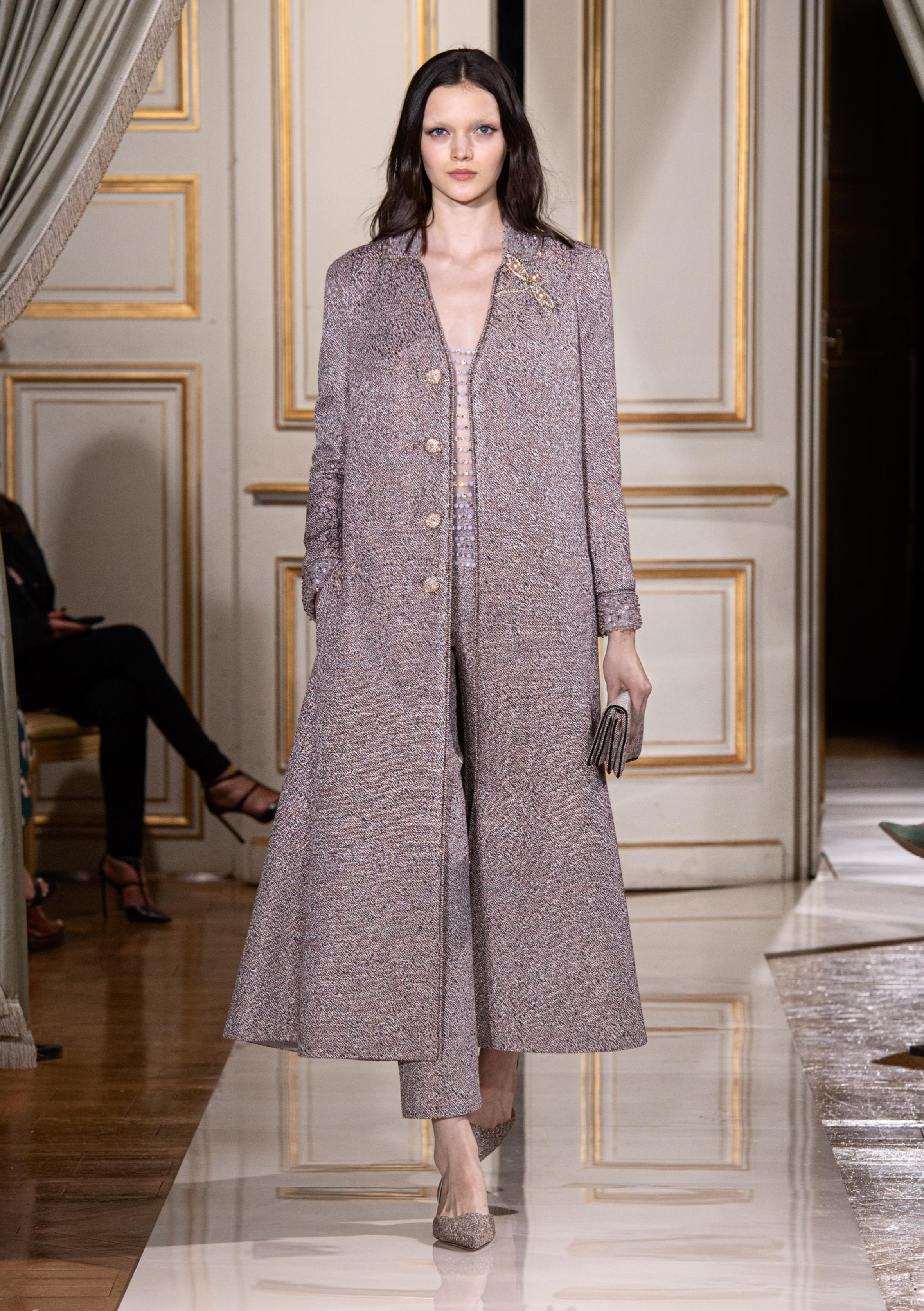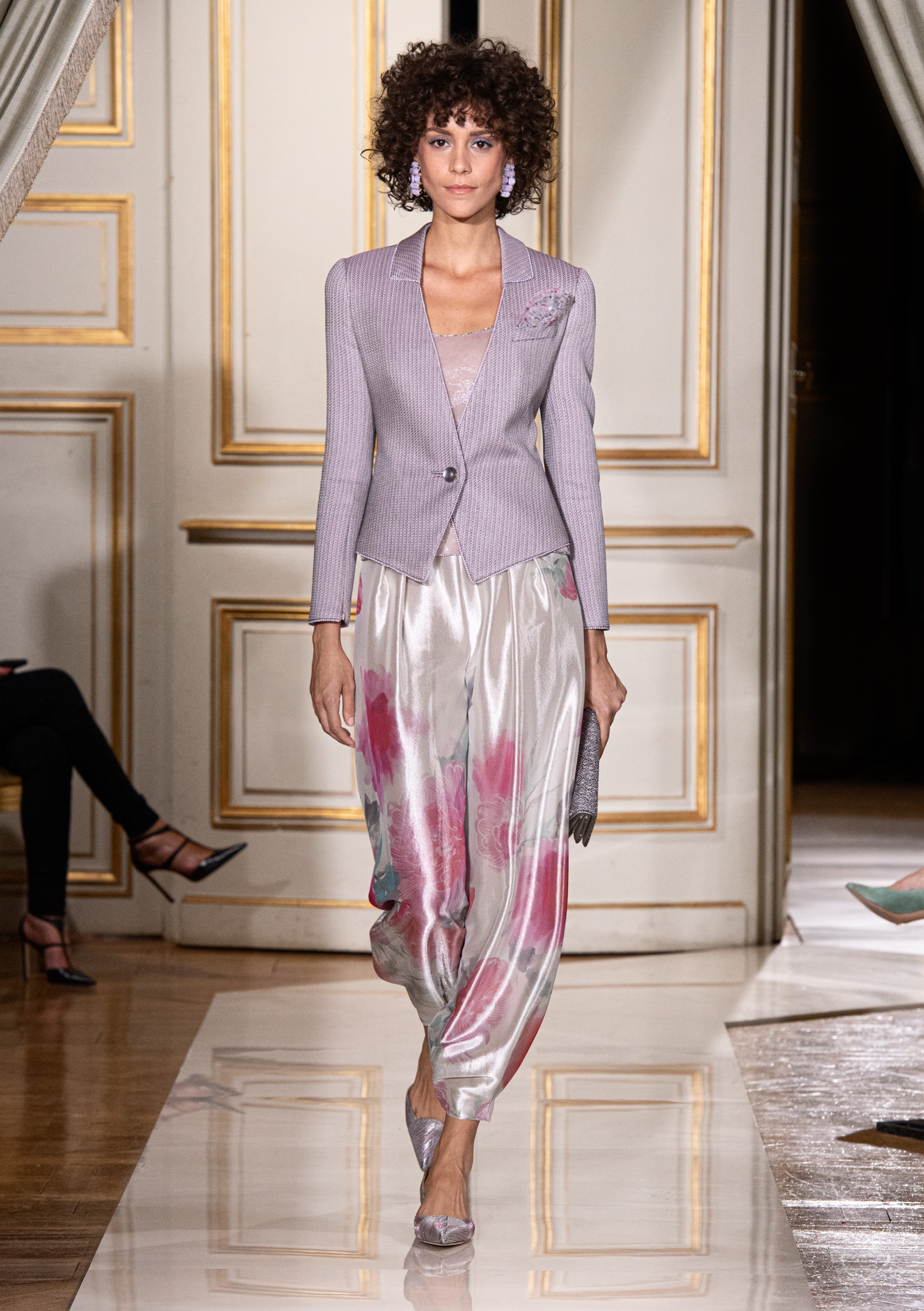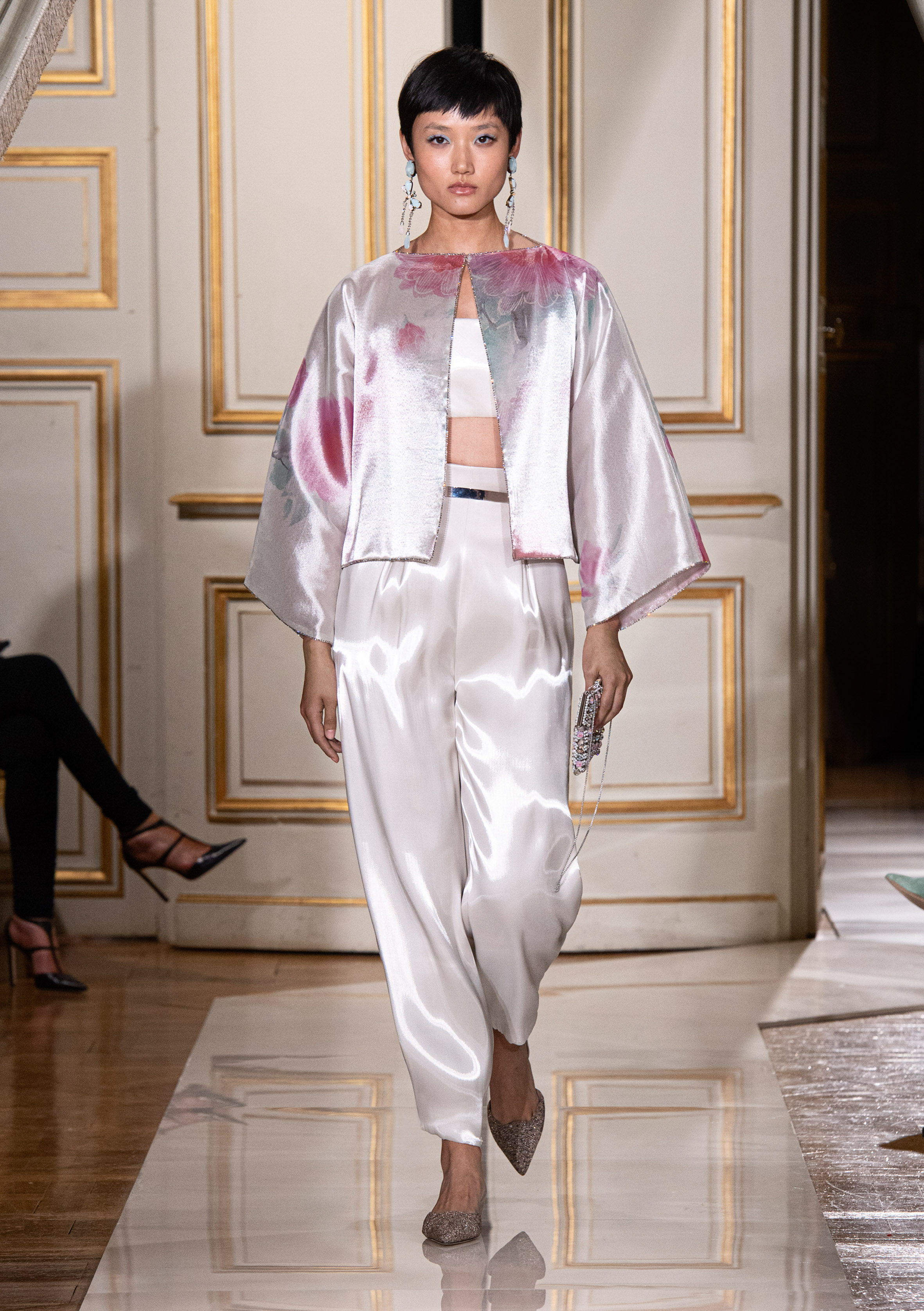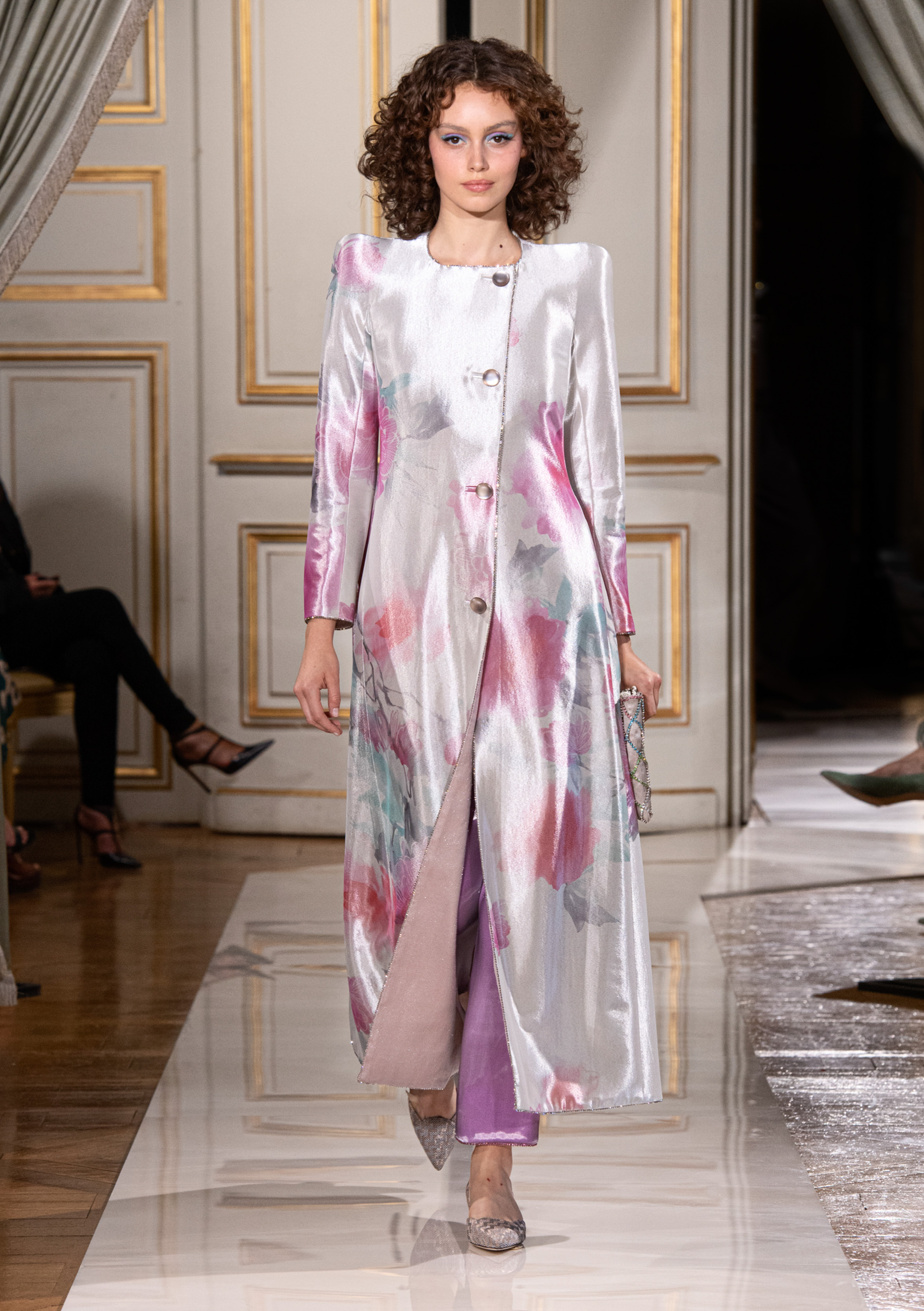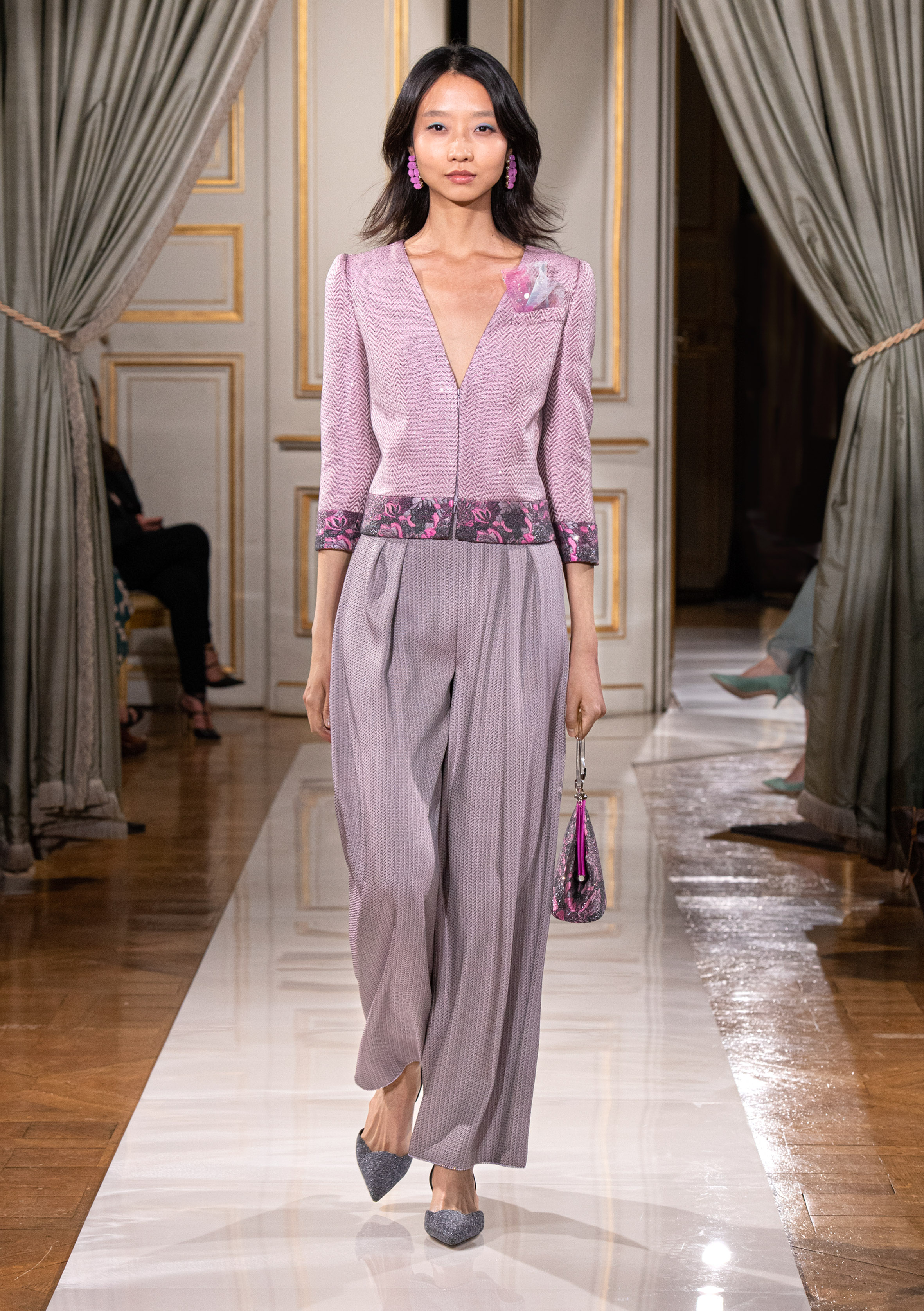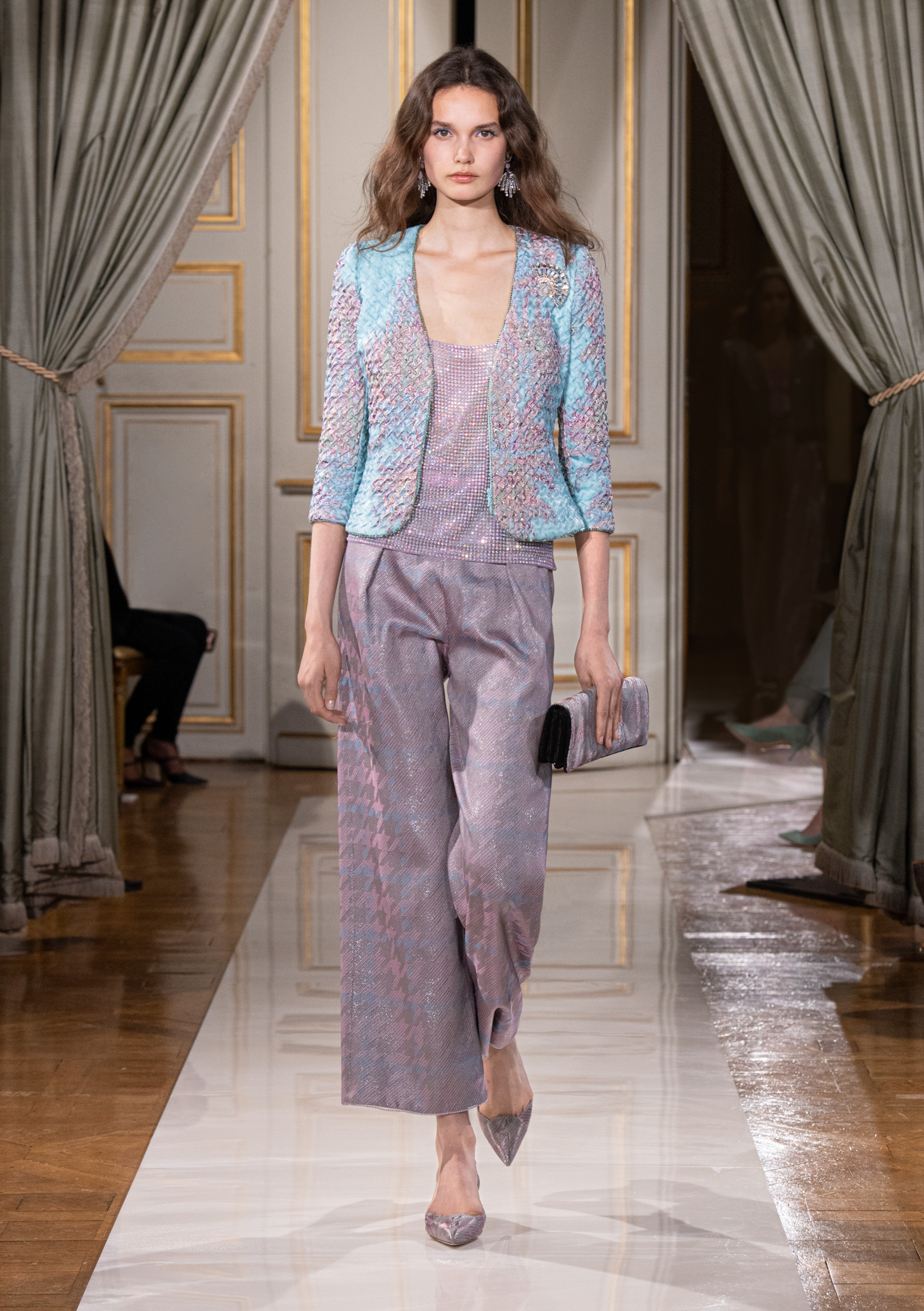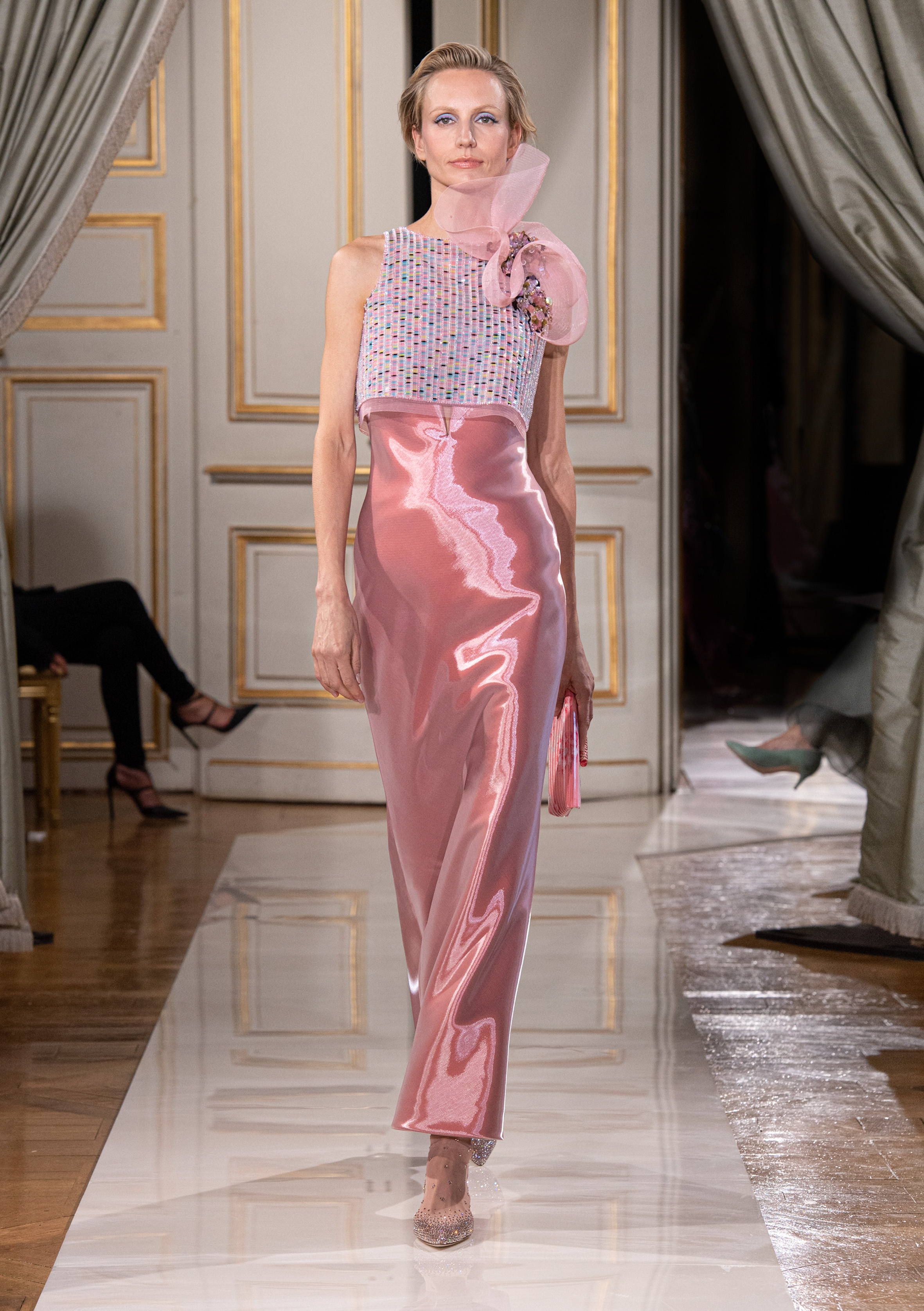 Credits
---
All images courtesy Armani Privé