A look inside the new Studio Ghibli theme park
Howl's Moving Castle is being built to scale!!!!
|
08 February 2021, 11:47am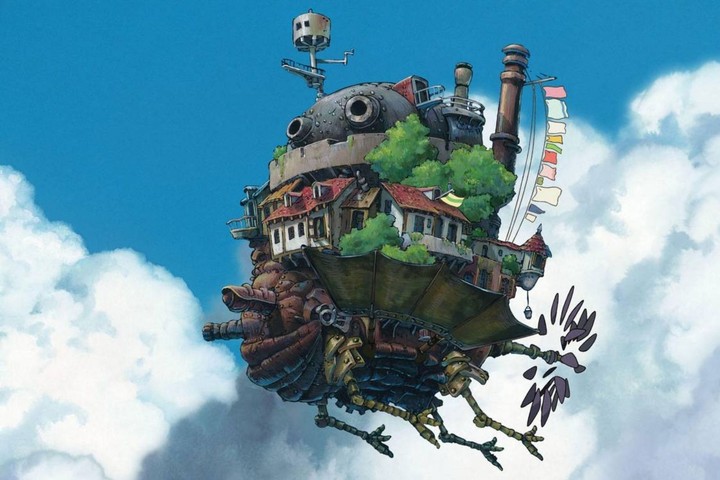 Image via Studio Ghibli
There are many reasons why plenty of people would like to fast forward to autumn 2022. For one, that's probably the next time we'll have the chance to not feel like death is stalking us every time we nip to Tesco. Another reason? It's also when Studio Ghibli's long-awaited theme park is estimated to open! Double win! And today, we get a new look inside the hotly anticipated attraction.

Currently being built in the Expo Memorial Park in Japan's Nagakute, the Studio Ghibli theme park is set to create rides, restaurants and attractions tied to the Ghibli universe, incorporating movies like Spirited Away, Princess Mononoke, Howl's Moving Castle and My Neighbor Totoro. Now, for the first time, fans have been given a peek behind the curtain to see what's in store: namely, a 16-metre high recreation of Howl's insect-like moving castle, and a landscaped recreation of Princess Mononoke's Irontown.

In a mock-up released by Studio Ghibli, we get an idea of just how true-to-life the scale of the castle is, as it sits on its belly, almost like a static, walk-through building. At 16 metres, it's about a third of the height of Disneyland Paris' castle, but is set in a far more central location than that rival theme park. Maybe, though, there will be an even taller attraction? A Kiki's Delivery Service swing ride? A tall tree that you can climb to look out over Tokyo with Totoro by your side?

The recreation of Irontown looks exciting too. Quite what it will function as -- maybe a restaurant or a nature museum -- hasn't been confirmed yet, but it seems like it too will be true to the original films. Though they have the brilliant Studio Ghibli museum to visit in the meantime, fans have already started to dream about what attractions may be in the works. A hotel inspired by Spirited Away? We have to have it. Start saving now — you have 18 months, give or take, to save up for your flights to Japan before Ghibli Park's gates finally swing open.
Tagged: