Photography Gray Sorrenti. Image courtesy of Loewe
Free money and Loewe eco-chic: What's in fashion?
Your one-stop-shop for this week's fashion news to know.
Photography Gray Sorrenti. Image courtesy of Loewe
After months of drinking up the latest fashions like insatiable sponges, the end of Paris Fashion Week can often feel like an abrupt turning off of the tap. This time around, though, things are a little different — just like everything else in life. More than a week after the official calendar's close, new collections — including AW21 dispatches from queen of the London scene Supriya Lele and Harry Styles' favourite S.S. Daley — are still coming in thick and fast.
Today's round-up also includes a glimpse at an unexpected-yet-extremely-fab collab between Milan's glitziest house and a revered Japanese avant-gardist, and news that LA-based label Amiri wants to give you some FREE MONEY! There is, of course, a small catch… but I guess you'll just have to read on to find out what that is. Here's what's in fashion!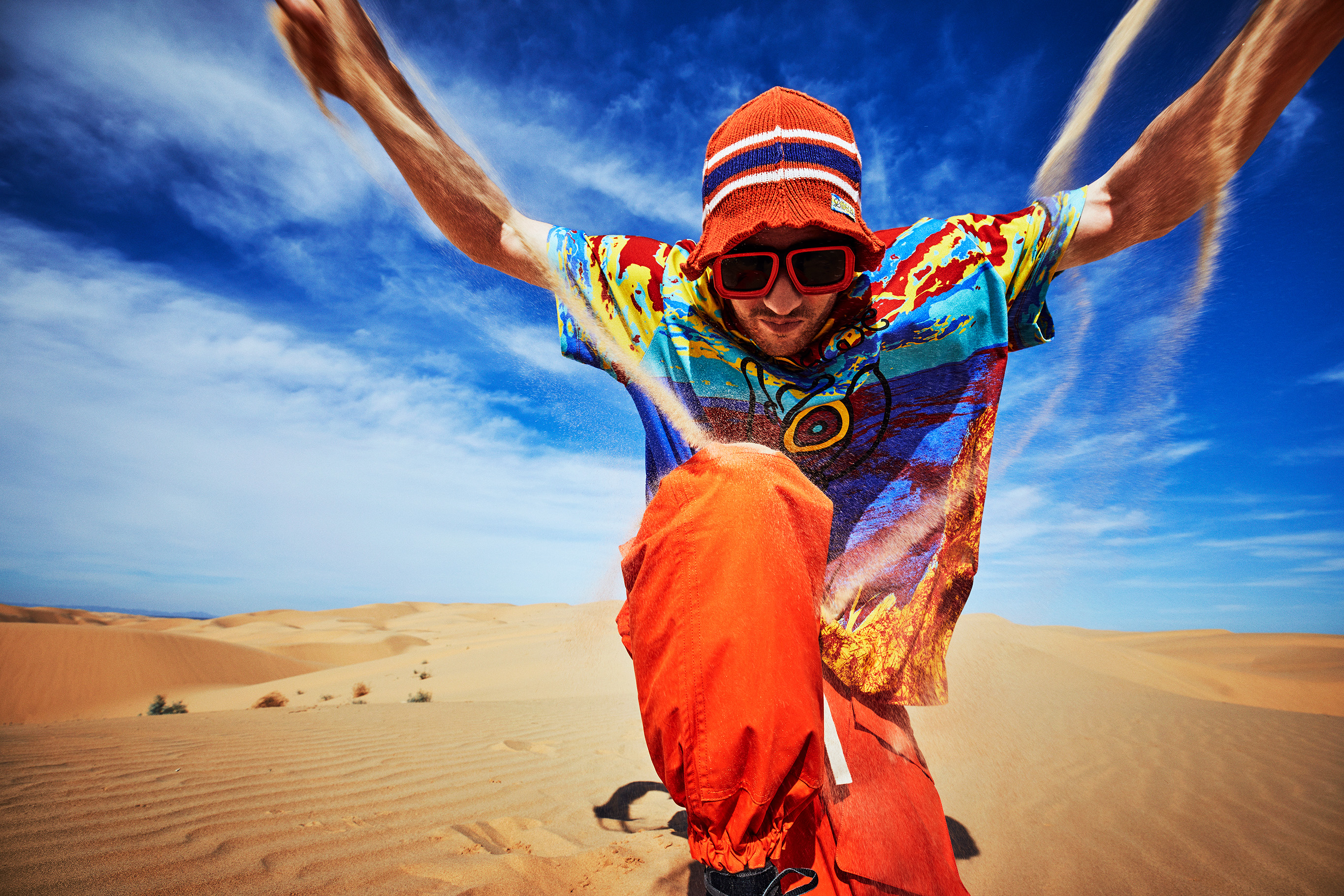 Josh O'Connor takes a walk on the wild side for Loewe
A positive flip side to having spent the past year cooped up inside is the appreciation we've all cultivated for nature. The parks and woods close to home that we once overlooked have become cherished sources of respite from our lengthy confinements, sparking a collective desire for escapes out into the wilderness once we're allowed. When that will be, exactly, remains a mystery, but in the meantime, you can live vicariously through photographer Gray Sorrenti and actor Josh O'Connor, the star of the new Eye/Loewe/Nature SS21 campaign.
Shot in the ochre sands of the Baja California desert, the perennial Loewe muse sports the Spanish house's eco-conscious collection for a solo voyage across the Mexican dunes. "The great outdoors, the wilderness even, offers both context and stimuli for what we do," writes Jonathan Anderson, and "nature is also the ideal backdrop to a collection of pragmatic pieces". Drawing on a panoply of vintage and workwear references, hooded jackets are given built-in backpacks, parkas are patchworked from poppy quilts, and reversible jackets upcycled from vintage Mexican carpets — each piece a testament to the fact that "a collection devised for diving into nature must be created with a sense of respect for the environment," Jonathan notes.
That's not just lip service — for every Eye/LOEWE/Nature product sold, 15€ will be donated to 'A CASA for birds', "a project aimed at creating semi-natural habitats for wildlife species in danger of extinction". Eco-conscious, charitable chic at its finest, available via Loewe and MATCHESFASHION. MS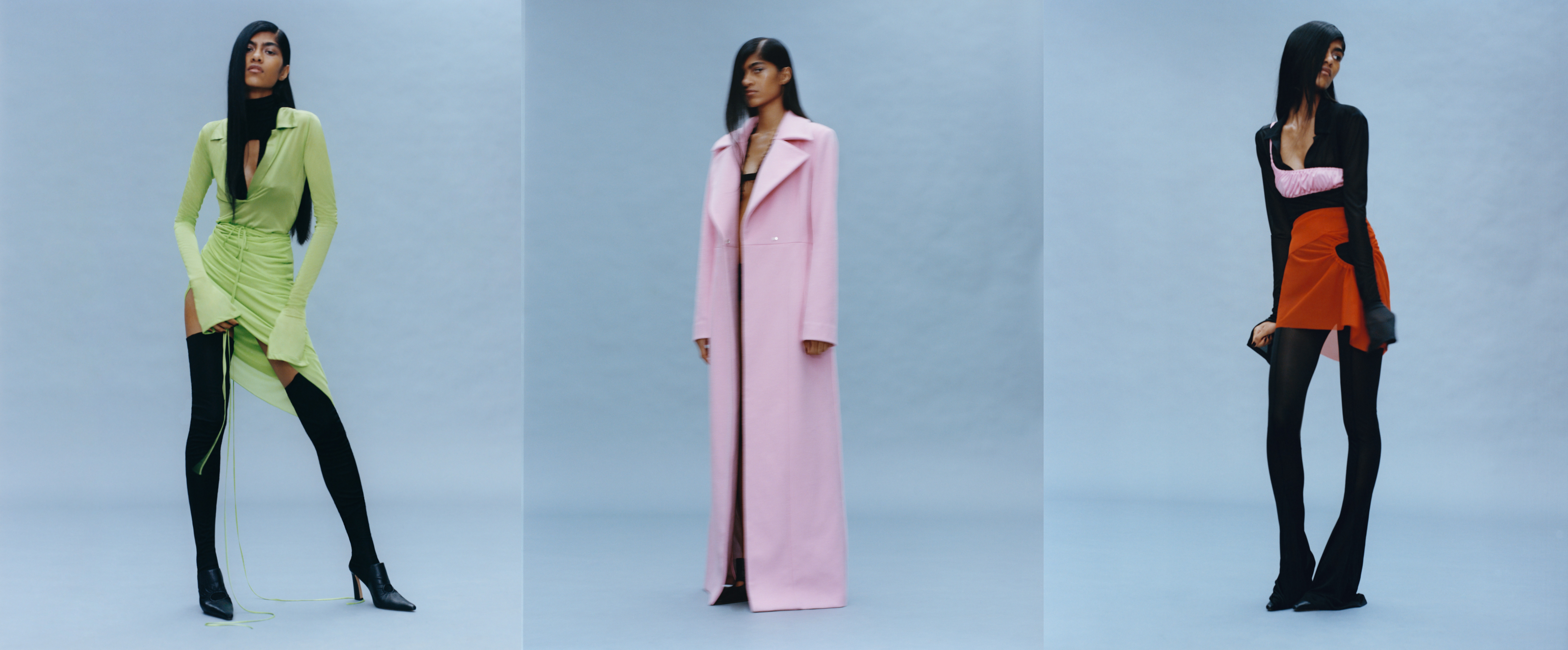 Supriya Lele is back with another round of sexy, slinky fashion
Have you, too, been plagued by the feeling that you were missing something these past few weeks? There have been more AW21 collections than we can count, and yet something was amiss. Don't worry, we found it! It was Supriya Lele's exquisite AW21 collection, of course. The Birmingham-raised designer is back with another round of her sleek, sari-inspired, 00s-inflected fashion. And it's pretty sexy — pretty and sexy, even… This time, there are halter-neck tops with deep décolletages, gauzy dresses slashed to the thigh, trousers with puddled 'V'-shaped waistlines, plenty of ruched miniskirts (we told you they're having a renaissance) and lingerie-inspired slip dresses. That's our going out-out wardrobe sorted, then. OA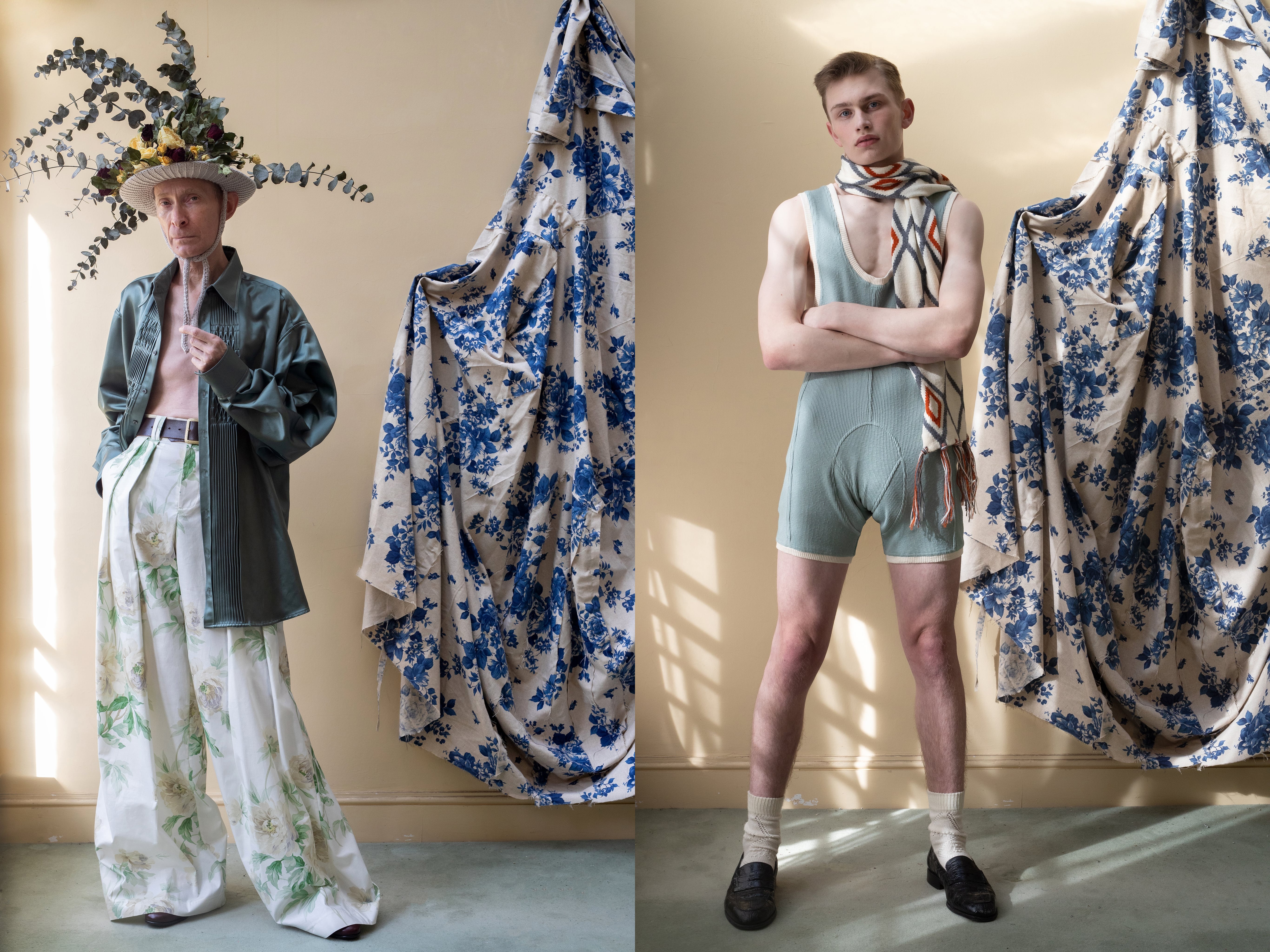 Category is: Public schoolboy realness!
If the very thought of school uniform triggers negative associations, then let Harry Styles' fave S.S. Daley's AW21 collection be the thing that changes that. An exploration of "the language of masculinity and dressing at Harrow and Eton schools from my own working-class viewpoint," Steven says, The Robe Room is becoming the Garden is "about those boys suddenly having time on their hands, the intimacy of how they indulge in leisure." Rather than an ode to these incubators of stiff, upper-class mores, signifiers of the old-world masculinity the two schools are synonymous with are cleverly, subversively queered. There's a louche flair to billowing striped trousers with cricket pad fastenings and smocked satin dress shirts, cream wool shorts and ribbed rowers singlets. Elsewhere, there are hand-crocheted Harrovian boater hats, foppish tailoring and floral prints that are all rather unbecoming for Sunday Chapel. Think public schoolboy, but make it POP. MS
As if you needed reminding, a Chanel bag is always in style
Is there anything more classic than a Chanel handbag? We think not. The French house's new campaign, titled 'The CHANEL Iconic', stars the 11.12 handbag — the quilted, chain-strapped leather purse with those gold interlocking C's — and a supporting cast of beauties such as Anna Mouglalis, Rianne van Rompaey and Imaan Hammam strolling around Saint-Germain-des-Près, umbrellas and bicycles in tow. Photographed by Inez & Vinoodh — the duo have become Virginie Viard's secret weapon during her nascent tenure — it's quintessentially chic.
The kind of OG Parisian chic that is a comfort in itself, like fresh white linens, a morning croissant, or a slick of red lipstick — or, for that matter, a Chanel handbag! "I think every girl's biggest dream is to own a Chanel bag," says Imaan Hammam. "I was able to buy my first Chanel bag when I was 17, and I remember saving so much money for it, it was a mini version of the 11.12, black on black, and I still have it." Go on, treat yourself. It's practically a bargain when it comes to cost-per-wear. OA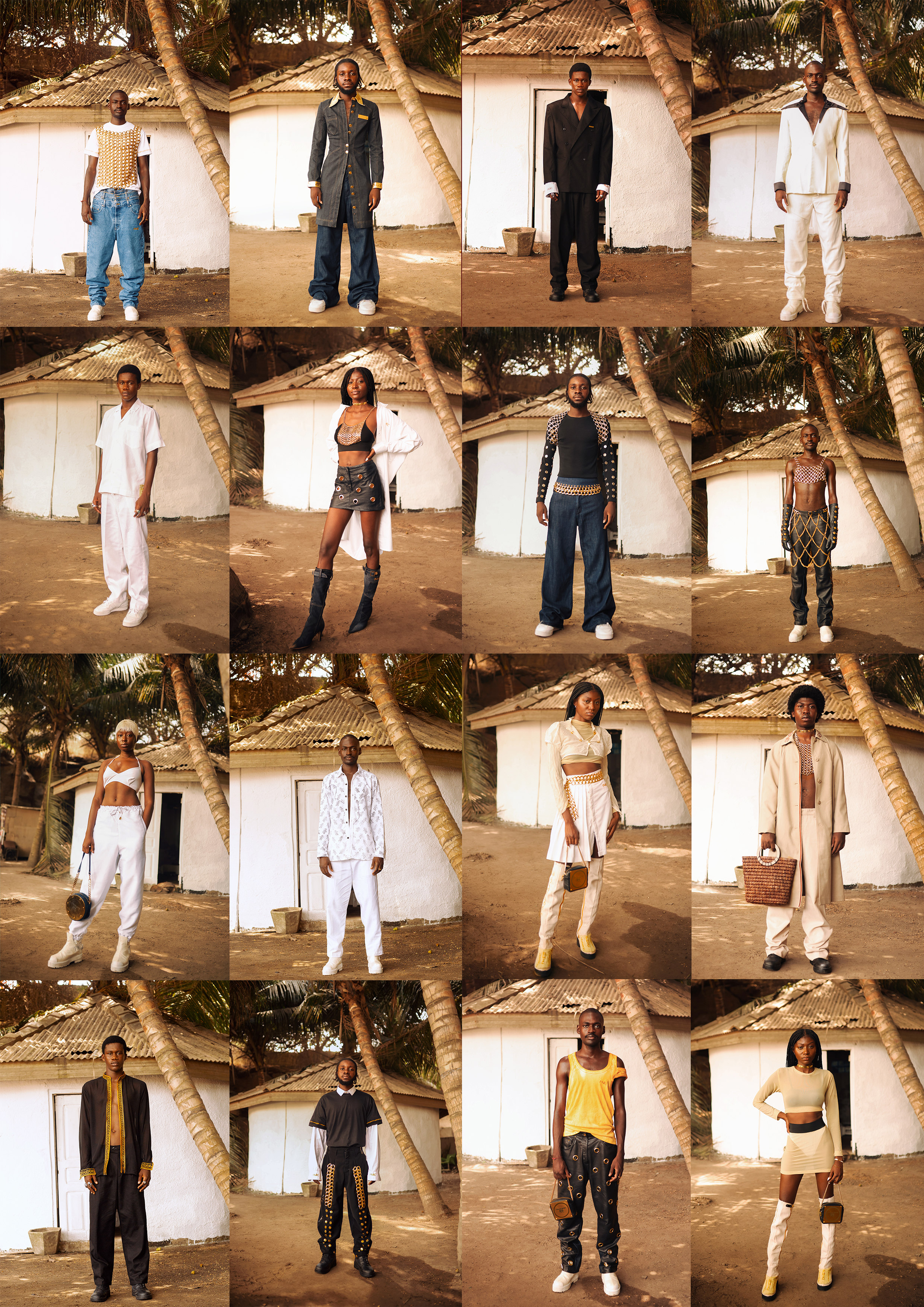 PALMWINE IceCREAM drop lookbook for their second collection
PALMWINE IceCREAM is an emerging Ghanaian label from stylist and Manju Journal Fashion Director, Kusi Kubi. Designed and produced in Accra by an all-Ghanaian team, Kusi describes the finished products as "a blend of tastes and feelings, which are not necessarily meant to be combined, but once brought together exude a sense that is new and unfamiliar." Using a mixture of reclaimed garments — many of which are sourced from Kantamanto Market, West Africa's biggest secondhand market — their first drop introduced a fluid mix of styles in one collection.
For their second season — presented here in a lookbook shot by Kofi Duah — expect a lot of linen, sheer material and embroidery; "harking back to the tropical West African origins of the brand." "I named the collection Kuku Hill crescent," Kusi adds, "after the street I was born on. That's where life began for me, through to where l am now. It's been an interesting life journey with loads of different experiences which has helped shape me." Follow their Instagram for more updates here. RW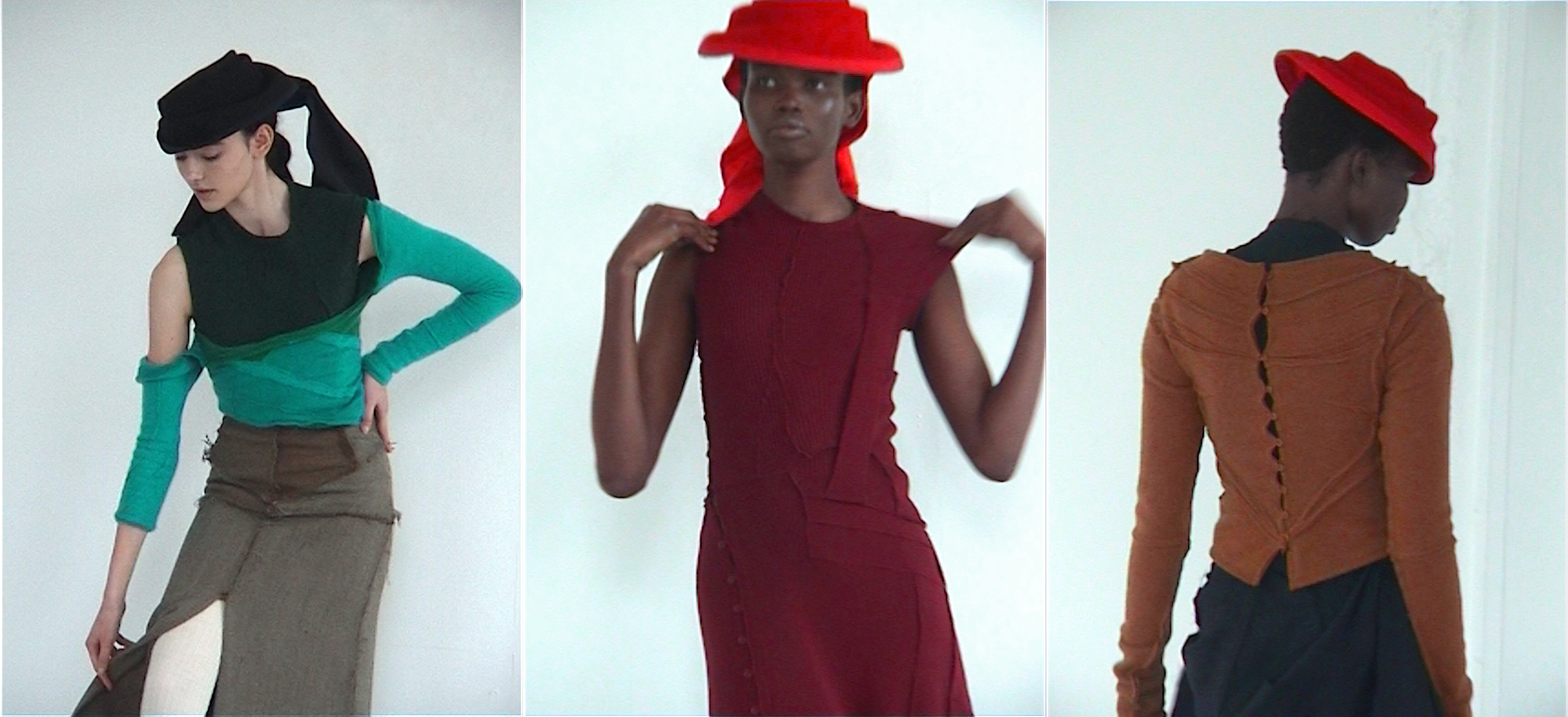 Talia Byre answers your late-night prayers
Just like the rest of us, Talia Lipkin-Connor, the founder of young London label Talia Byre, has suffered her fair share of sleepless nights over lockdown. "I was basically waking up consistently at 4am for months," she says, "asking myself questions like 'What am I gonna do next? What can I hope to carry on and bring forward?'" To some, just reading that will trigger a sense of numbing existential dread. For Talia, though, these twilight reflections became a source of hope and inspiration, paving the way for her AW21 collection, 4.A.M Prayers.
"There's something very forward-thinking about prayers," she says of her chosen title, "you're hoping for the future, rather than to change the past". Much can be said of her practice, which, while firmly rooted in her own family's sartorial history, is anything but nostalgic. This season, Talia has created a tight edit of clothes that transcend the linear passage of time, reimagining pieces passed down through generations for the here and now. Bright cashmere blend knits are patched into sultry off-shoulder tops and tank dresses; and knife-pleated wool skirts and button-down dresses are cut from poppy satins and lightweight wools produced in collaboration with Northern English mills. Consider those middle-of-the-night prayers answered! MS
You won't believe this collaboration is actually happening…
Not since it was announced that Miuccia and Raf would be joining forces have we been genuinely surprised by a fashion collaboration… And yet, in an unexpected turn of events, Junya Watanabe and Donatella Versace — yes, you read that correctly! — have set our hearts racing with a fabulously off-kilter partnership. This is a match made in fashion heaven, least so because the two couldn't be further apart. The former is the Comme-approved Japanese deconstructionist, the latter the ultimate symbol of blonde Italian glamour. Junya's AW21 collection featured some of Versace's iconic Rococo prints, spliced together with punk motifs (safety pins: the great Junya x Versace equaliser!) as well as a range of band tees and alt-trad school uniforms. Full details are yet to emerge, so watch this space and count your lucky stars you'll be able to get a piece come autumn. OA
Amiri wants to give you $100k
Who wants a cool, no-strings attached $100k?? Ok, there's a small catch — you need to be the owner of an independent ready-to-wear business that's based in the United States, and between one and three years old. If that applies to you, though, then read the hell on! Introducing The Amiri Prize, an annual award and fashion incubator for undiscovered American fashion talent. Spearheaded by Mike Amiri, the founder of the eponymous LA-based luxury label, the prize is specifically intended for fashion entrepreneurs whose trajectories don't follow the industry's conventional routes — "who perhaps don't have the means for education, or the privilege of connections," a release reads. Judged by a panel that includes Y/Project and Diesel creative director Glenn Martens, stylist Karla Welch and Mike himself, the winner of The Amiri Prize will receive $100,000 USD and a year-long mentorship from the Amiri founder himself. On your marks, get set… APPLY!! MS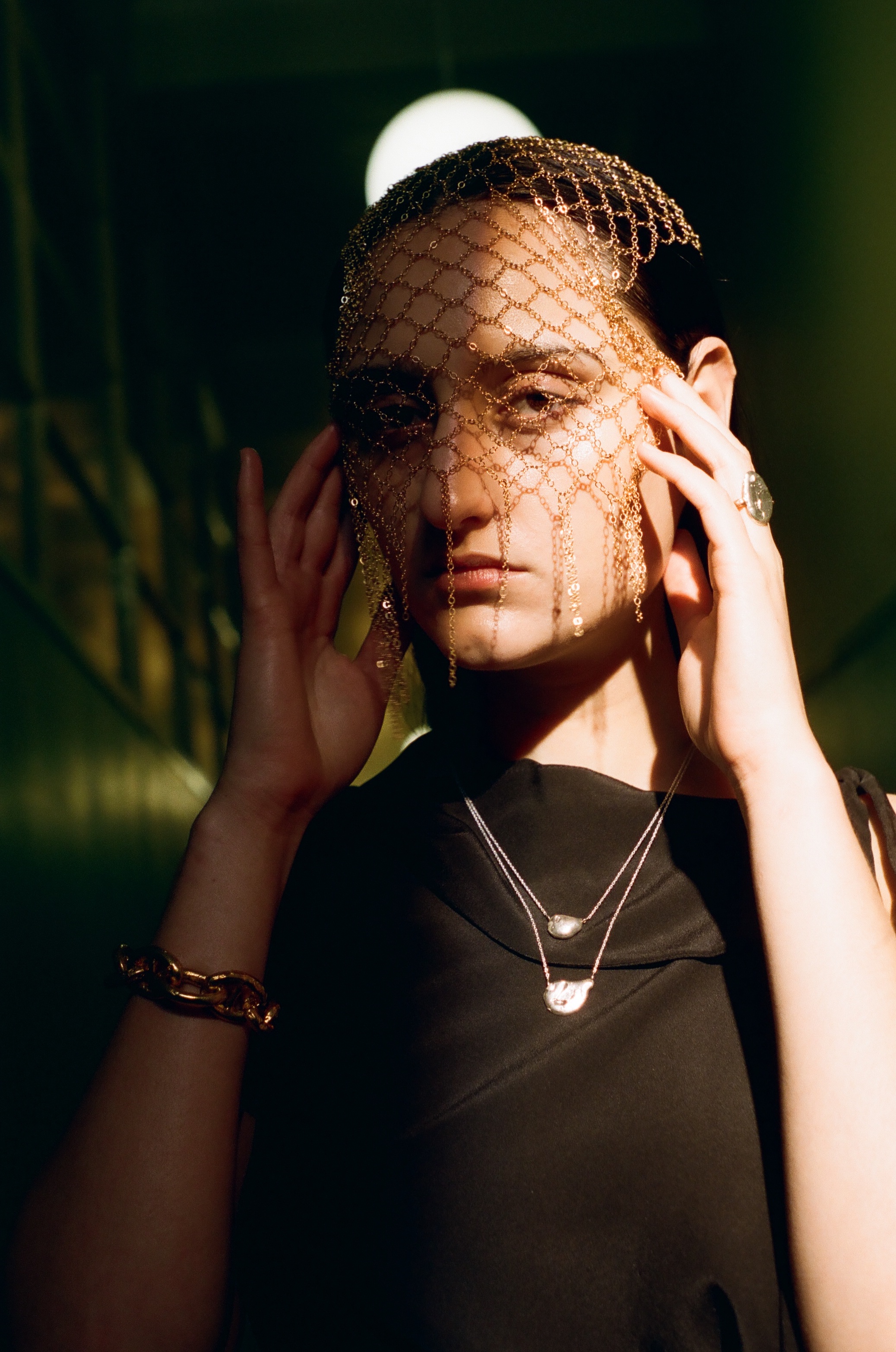 Alighieri is making jewellery that makes you feel good
During lockdown, sales for fine jewellery have sky-rocketed — up 380 per cent at Matches Fashion, for instance. Why? Well, it's a quick-fix solution for distracting from months without salons, beauticians and dressing our lower halves on Zoom calls. But, on a deeper level, jewellery answers the call in 2021 for a sense of protection. Magpie-eyed style pundits have gravitated towards the ancient practice of wearing jewellery as a talisman and a source of protective energy, a spiritual safeguard to complement hand sanitiser and face masks. And no one does it better than Alighieri's Rosh Mahtani, who just released her latest collection of mixed-metal jewels imbued with spiritual charm. To mark the occasion, she created a zine (photographed herself nonetheless) that acts as a scientific report of her buried-treasure pieces, complete with a periodic table of each artefact-inspired talisman. Style with a side of science? Consider us gooped and gagged. OA