#FreeBritney and cam girls: what i-D loved this week
Another week of the umpteeth lockdown has passed. Let's reflect upon all that's good and interesting with these standout i-D articles.
|
12 February 2021, 5:56pm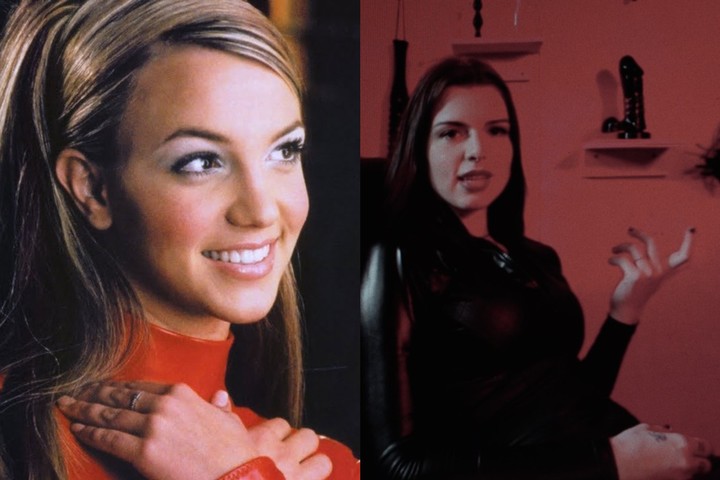 Still from "Oops!... I Did It Again" and PVT Chat. Photo courtesy of Dark Star Pictures
In i-D Loves, we look back upon the last seven days in our calendar and pinpoint the pieces that best represent the current moment. No matter what you're in the mood for this weekend — a thinkpiece on the media's treatment of Britney Spears or an exploration of PVT's Chat's portrayal of online sex work, by real-life cam girls — we've got you covered. Here's what i-D loved this week.

We asked cam girls to review PVT Chat
The new movie starring Uncut Gems' Julia Fox, titled PVT Chat, follows a man as he spirals into an obsessive state, infatuated by an online cam girl. But with movies about digital sex work and online communication as a whole becoming increasingly more common, we wanted to know how true to life Julia Fox's dominatrix portrayal was, so we spoke to a trio of cam girls about it. Read their insights here.
In the Philippines, lockdown catalysed new creativity
Over the past 12 months, we've been looking deep into the way the coronavirus pandemic has affected creative communities the world over, from fashion students to musicians. Next, we head to the Philippines to find out how life has changed for the artists residing there. You can read more about their artistic reactions to isolation and social distancing here.
TikTok's communists are reclaiming the hammer and sickle
On TikTok, the symbol historically associated with Stalinism and his regime is getting a revamp at the hands of Gen Z. Be it tattoos or eyeliner styled to pay homage to the hammer and sickle, its connotations are becoming more progressive and unifying. But how are they doing that? Well, head here to find out.
From Shanghai, a hundred smiles to brighten your day
Deterred by the stiff stoicism often associated with fashion editorial photography, imagemaker Wei Huan and art director Li Bo have crafted 100 Smiles, a part-fashion, part-documentary series that captures the bright spirit of Shanghai through everybody's toothy grins. See the cheery pictures and read about the series here.
Juicy Couture's comeback is sexy af
Just when you thought the era of 00s nostalgia was winding up, here comes Juicy Couture with a brand new collection that's been stunningly rejuiced for 2021. Those expecting its return to be rooted in nothing more than our panging for the past will be surprised. The Juicy Couture of today has loads more to offer. Get the lowdown on it here.
Will we ever learn from the way we treated Britney Spears?
This week's discourse has been rightly dominated by Britney Spears and her battle to undo a decades-long conservatorship that has, it appears, allowed her father to be in control of her finances and professional decisions. Off the back of a documentary by Hulu and The New York Times which unpacked the most triumphant and tragic moments of Britney's life, Grace Medford reflected upon the way the media's treatment of her -- and the subsequent inaction of the music industry -- created a scarring blueprint for modern celebrity schadenfreude. Read her op-ed here.
Some horny Valentine's movies, because why not?
Sunday brings us the first (and hopefully last) Valentine's Day of the great panasonic that's changed all of our lives forever. If you're single (or separated from your partner) and pining for a bit of you-know-what, but want to get your rocks off in a more "high-brow" manner, why not give one of these sexy arthouse movies a try? Trust us when they say actual pornography has nothing on a two-hour Gaspar Noé movie about a ménage à trois in Paris… in 3D. Read all about them here, and enjoy!