Marcus Rashford is starting an inclusive book club for children and young people
"Let our children read that they are not alone."
|
17 November 2020, 11:28am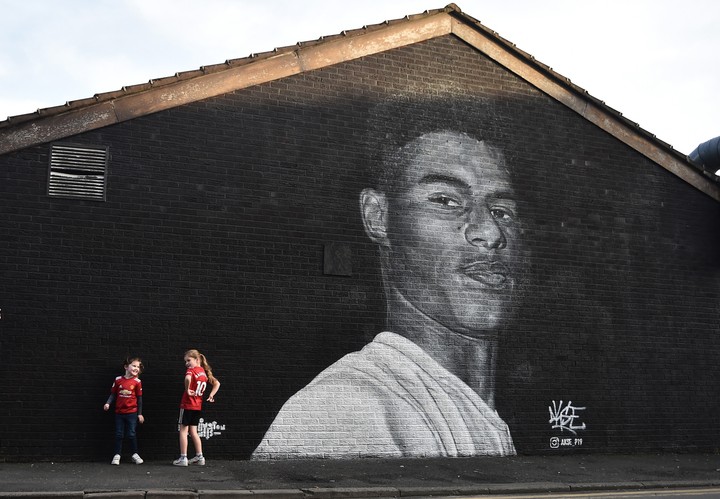 Nathan Stirk / Getty Contributor
In yet another valiant attempt to single-handedly save this godforsaken country from itself, Marcus Rashford MBE has set his sights on promoting literacy among children. The footballer and campaigner has made it his mission to ensure that children of all socio-economic backgrounds will be able to experience the benefits of reading, not only those whose families can afford it.
The Marcus Rashford Book Club will be launched in partnership with Macmillan Children's Books, who have emphasised that there will be a particular effort to engage with children from vulnerable and under-privileged backgrounds. Inspired by his own experiences as a teenager, Marcus expressed his personal dedication to increasing young people's access to literature in a statement on Twitter.
"I only started reading at 17, and it completely changed my outlook and mentality. I just wish I was offered the opportunity to really engage with reading more as a child, but books were never a thing we could budget for as a family when we needed to put food on the table."
The 23-year-old went on to stress the power and importance of reading as an escapist tool. "There were times where the escapism of reading could have really helped me. I want this escapism for all children. Not just those that can afford it."
"Let our children read that they are not alone and enable them to dream. Equip them for obstacles and adversities they might face. Allow them to relate to characters by making sure people of all race, religion and gender are depicted correctly and representative of modern society. No matter where you grow up, talent should be recognised and championed." Love to have a little Tuesday morning cry, cheers Marcus.
Tagged: