Joe Biden's inauguration playlist is… good actually?
Who knew!
|
18 January 2021, 12:45pm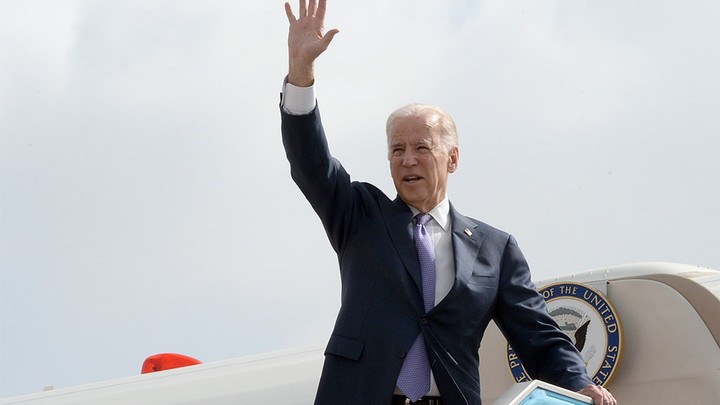 via Creative Commons
Joe Biden is ramping up to his inauguration ceremony on 20 January, and while some preparations have been depressing (increased security at the capital) and some have been expected (huge names announced for the inauguration party, including Lady Gaga, J-Lo and Justin Timberlake) others, like the eclectic mix of music on the President Elect's newly released inauguration playlist, are a bit surprising.

Yesterday Joe and VP Elect Kamala Harris released a joint official victory playlist, which includes everyone from Kendrick Lamar and Mac Miller to SZA and the late MF DOOM. The playlist, which was curated for Issa Rae's music platform Raedio and released on SoundCloud, includes 46 songs (yes, because Biden will be the 46th President of the United States) and is both genre- and generation-spanning in its scope.
Notable hits include Steely Dan's "Do It Again", MF DOOM's "Coffin Nails" and certified bops like Mary J. Blige's "Now Or Never" and KAYTRANADA'S "What You Need". Of course, the true POTUS (Beyoncé) also features on the Biden-Harris jam session with "Find Your Way Back", a track from her recent Black Is King album. In short, it's… good, actually?
If, like us, you're struggling to wrap your mind around the idea of 78-year-old grandfather Joe Biden sitting down to listen to this in the Oval Office, then it will not surprise you to learn that the President-Elect did not actually choose the tracks himself. This is politics after all, so you have to expect some cynicism. The Raedio playlist was in fact curated by Issa herself, in collaboration with D-Nice.

"A carefully curated playlist by the good folks at Raedio for the Inauguration of the 46th president & vice president of the United States," a statement read on SoundCloud. "As this wonderous transition of power ensues, we strongly hold the joy of these select songs to be self-evident."
Still, it has us wondering what Joe and Kamala do listen to. If a 2016 playlist from the President-Elect and his wife Dr Jill Biden is anything to go by, Joe is a fan of more middle of the road acts like Coldplay and The Beatles, as well as the odd banger from Adele and Gaga. It was probably Gaga's Tony Bennett era that reeled him in though, let's be honest.