Rihanna is releasing a new song soon
If her IG comments are to be believed!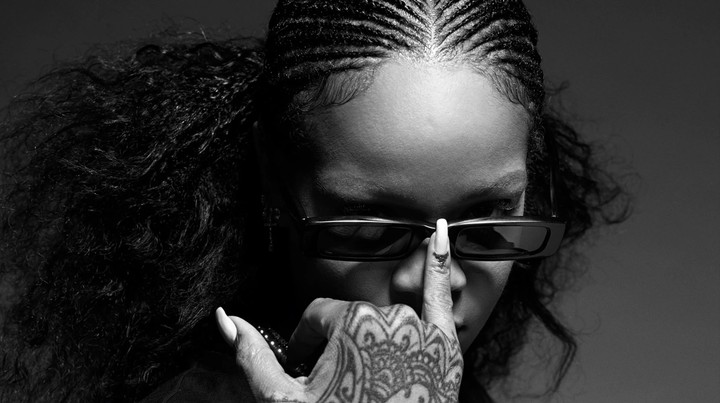 Photography Mario Sorrenti. Styling Alastair McKimm
Rihanna stays booked. She's transformed herself from stylish musician to a fashion and beauty icon that occasionally jumps in the studio, blessing the likes of N.E.R.D., Drake and Partynextdoor with verses. Her last album, 2015's ANTI, has broken records by staying in the Billboard 200 for five whole years — both because it's a beast of an album and because her fans have had no new solo Rihanna material to listen to in the meantime. But in 2021, that's set to change: Rihanna's revealed that new music is coming "soon".
Underneath an Instagram post celebrating Women's History Month, highlighting ANTI's record-breaking success (it's the first album by a Black female artist to spend five years in the charts in Billboard history), a fan commented that she should "celebrate by releasing a song". Ri responded: "I think I should [soon] …. just 1 tho lol"
What's more, eagle-eyed fans have spotted that Rihanna commented on a post by her vocal engineer Kuk Harrell, who worked with her on Loud, as well as Cardi B's Invasion of Privacy and Lorde's Melodrama. In it, she said she "[needed] a session ASAP", which confirms our suspicions that she is indeed back in the studio.
So there we have it, it may just be another episode in Rihanna's brilliant plan to tease her fans into thinking new music is coming in 2021. Or, we may actually be getting blessed by queen RiRi sometime "soon". Pop stans know the exact time frame of "soon" can switch up at any given moment, but if it could hear her new music in the club by the time Rona fucks off that would be great.