All killer and no filler, an essential round-up of the year's finest literary offerings.
Trends and "-cores" may come and go, but reading a good book in the sun is truly a 'forever' thing. If your ideal summer is a long one, full of short kings and shorter paperbacks, then look no further. Between a slice-of-life story set in Japan, a reissued trans punk narrative that would come to shape a generation, and Ottessa Moshfegh's latest fictional bombshell — if nothing else, it's clear that 2022 has been a year of great literature. Not least because it's also the one Britney Spears announced her memoir in.
We've been treated to a wave of unmistakably chic literature as of late — ones that seem to embody effortless elegance: confident, intelligent voices telling timeless stories in new and thrilling ways. Keep reading if you'd like to keep reading: here are some of the year's most exciting books to lose yourself in.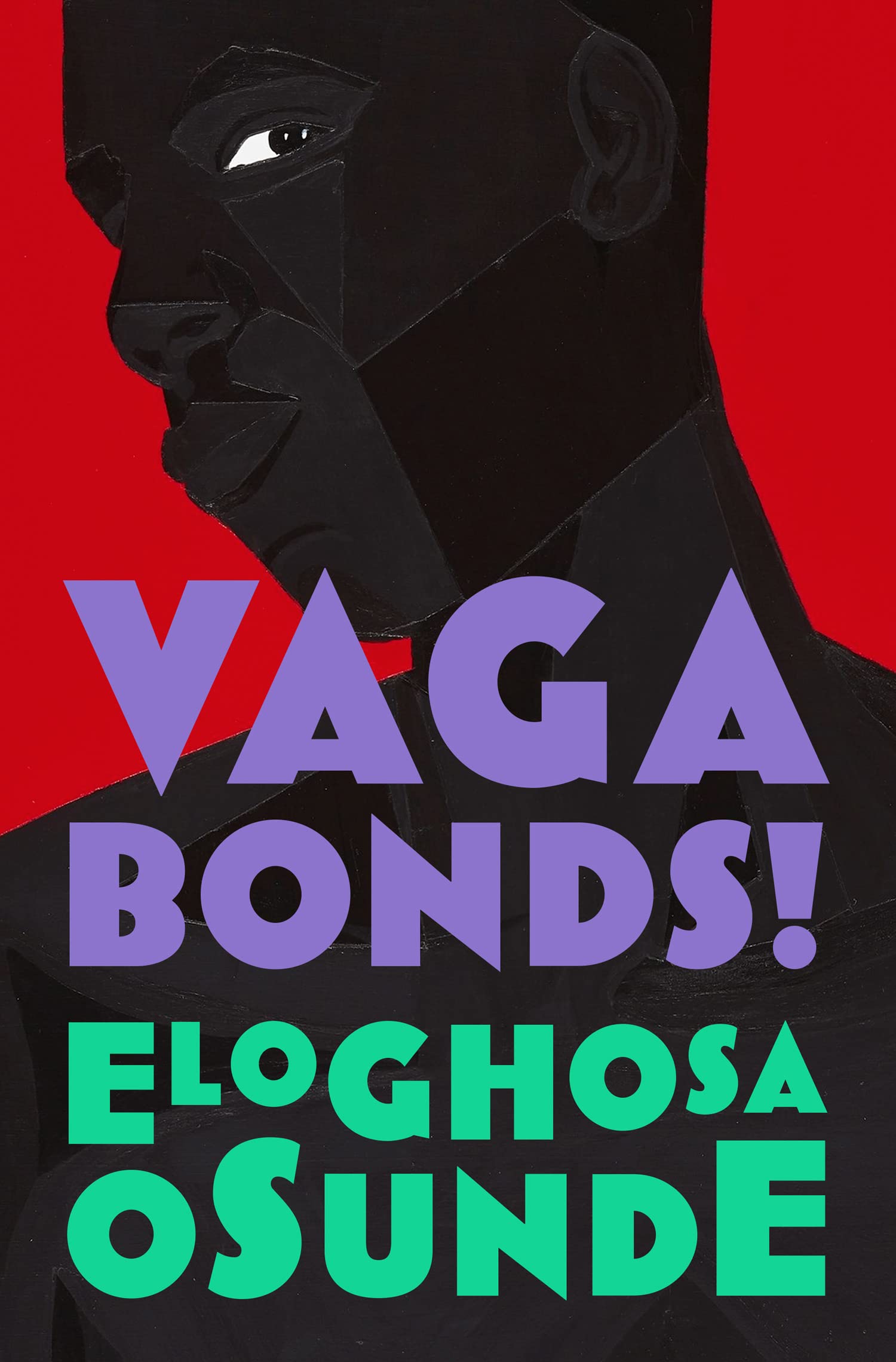 1. Vagabonds! by Eloghosa Osunde
A "novel-in-stories", Eloghosa Osunde's experimental debut is every bit the next big thing we anticipated it would be. A sprawling narrative with many characters, its protagonists are tied together by the fact they exist on the societal fringes of Lagos. Each vagabond is, as Eloghosa puts it, "an outsider, an unbelonger": a driver for a politician with the power to control life and death; a lesbian couple who, when they come together, share their experiences with underground sex work; a flamboyant fashion designer who gives birth to a fully-grown adult daughter. The story follows each of their lives, watching them converge as it reaches its conclusion. Raucous, inventive, and bewildering in its beauty, Osunde's Vagabonds! is a triumph of the prose form, dancing around the emotions of the city it eulogises. Buy it here. Or alternatively, you can grab the eBook or audio book.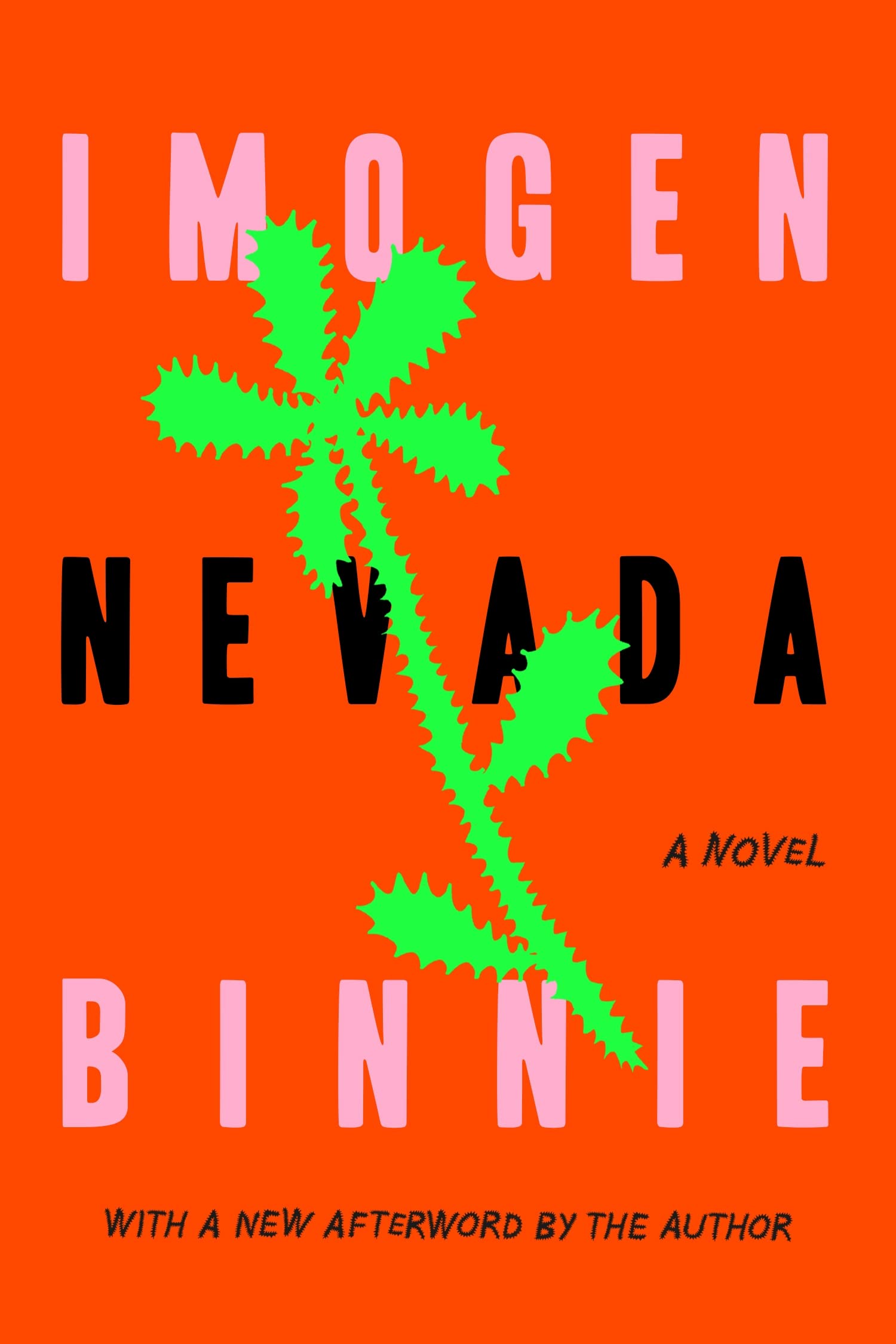 2. Nevada by Imogen Binnie
Nevada is the story of Maria Griffiths, a punk hero and disaster gay simultaneously dealing with a break-up, job-loss and impending homelessness. Frustrated, she hijacks her ex-girlfriend's car and sets out west from Brooklyn, causing chaos in her wake and musing on the social conditioning of gender with a great deal of personality, charm, and irreverence. "Eventually you can't help but figure out that, while gender is a construct, so is a traffic light, and if you ignore either of them, you get hit by cars. Which, also, are constructs," Maria says in the book. Originally published in 2013 by the now-defunct indie outfit Topside Press, this stream of consciousness road trip novel is finally being paid its due as a foundational text in the canon of trans literature: in addition to the book's reissue in the US with Farrar, Straus and Giroux, the UK publication with Picador will mark its first international release. The consensus: it slaps. Buy it here. Or alternatively, you can grab the eBook or audio book.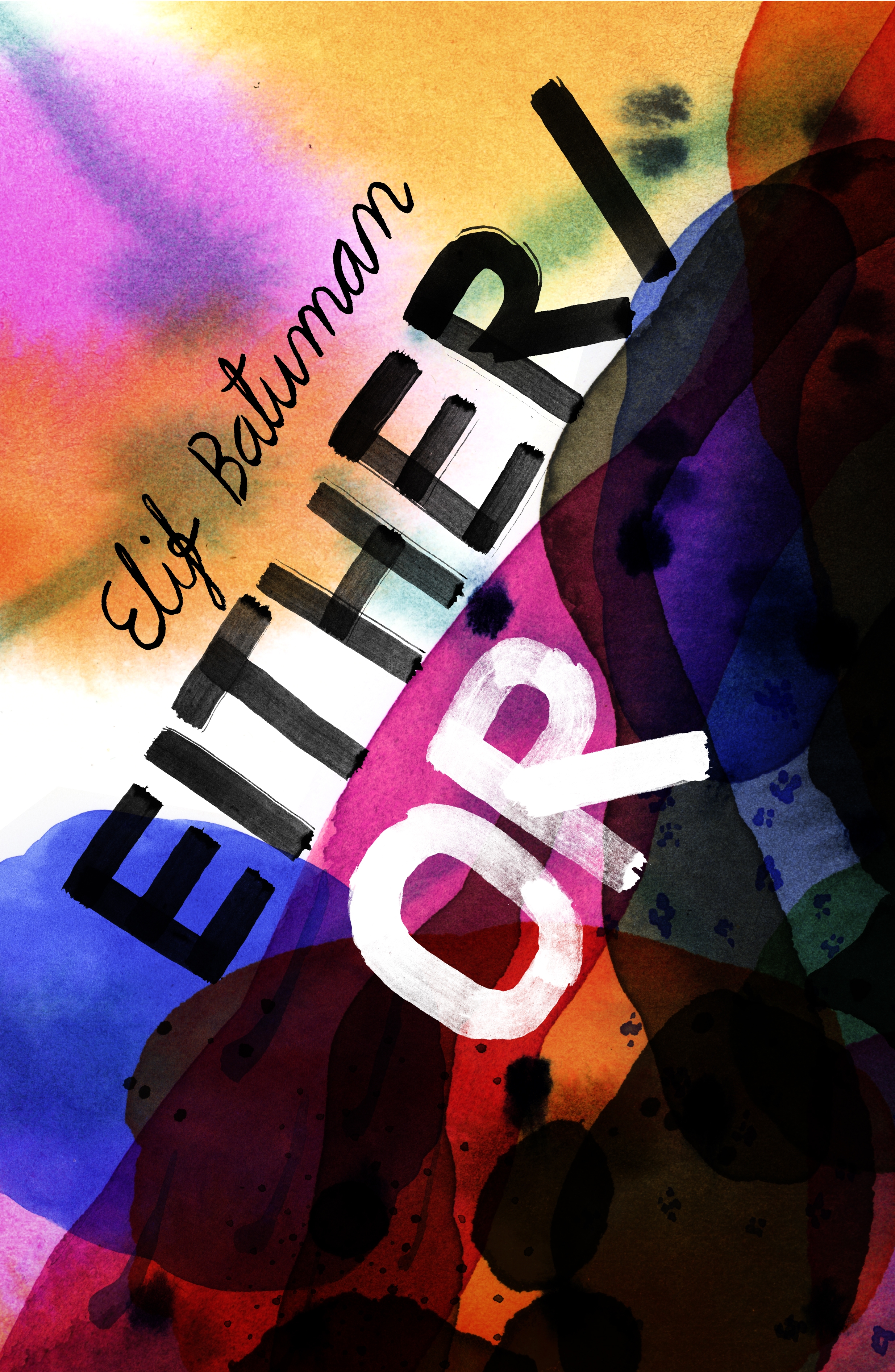 3. Either/Or by Elif Batuman
It's the one novel that has apparently proven impossible for Kaia Gerber (or rather, her book stylist) to get an advanced copy of. Elif Batuman is back! In this follow up to 2017's The Idiot, Elif's comparative literature student protagonist Selin returns to her studies at Harvard to further monologue about life and her terrible boyfriend. Either/Or is one of those books that fortunately works better in practice than in theory. While not the most gripping read, it contains a good distribution of entertaining aperçus and observations: "Why did I always seem to be in the wrong place, listening to the wrong music?" Selin asks. It's a conundrum worthy of Kierkegaard himself. Buy it here. Or alternatively, you can grab the eBook or audio book.
4. Lapvona by Ottessa Moshfegh
The de-facto It-girl proof of the season, Lapvona deserves all the hype it's received and more. Ottessa Moshfegh's latest is an unsparing tragicomedy set in a medieval fiefdom, in which the impoverished son of a shepherd watches his worldly fate turn upside down after a tragic incident. It is primarily an interrogation of religious faith, particularly Christianity, framed as something replete with greed, idiocy, and abuse. It's echoed in the novel's chaotic-iconic choice of foreword ("I feel stupid when I pray," a lyric extracted from Demi Lovato's "Anyone"), and woven through the misfortunes of the Lapvonian people caught up in an especially unlucky year. Examining the worst excesses of human nature through twisting half-truths and painstakingly-realised realism, Moshfegh makes her fascination with misery impossible to turn away from. Buy it here. Or alternatively, you can grab the eBook or audio book.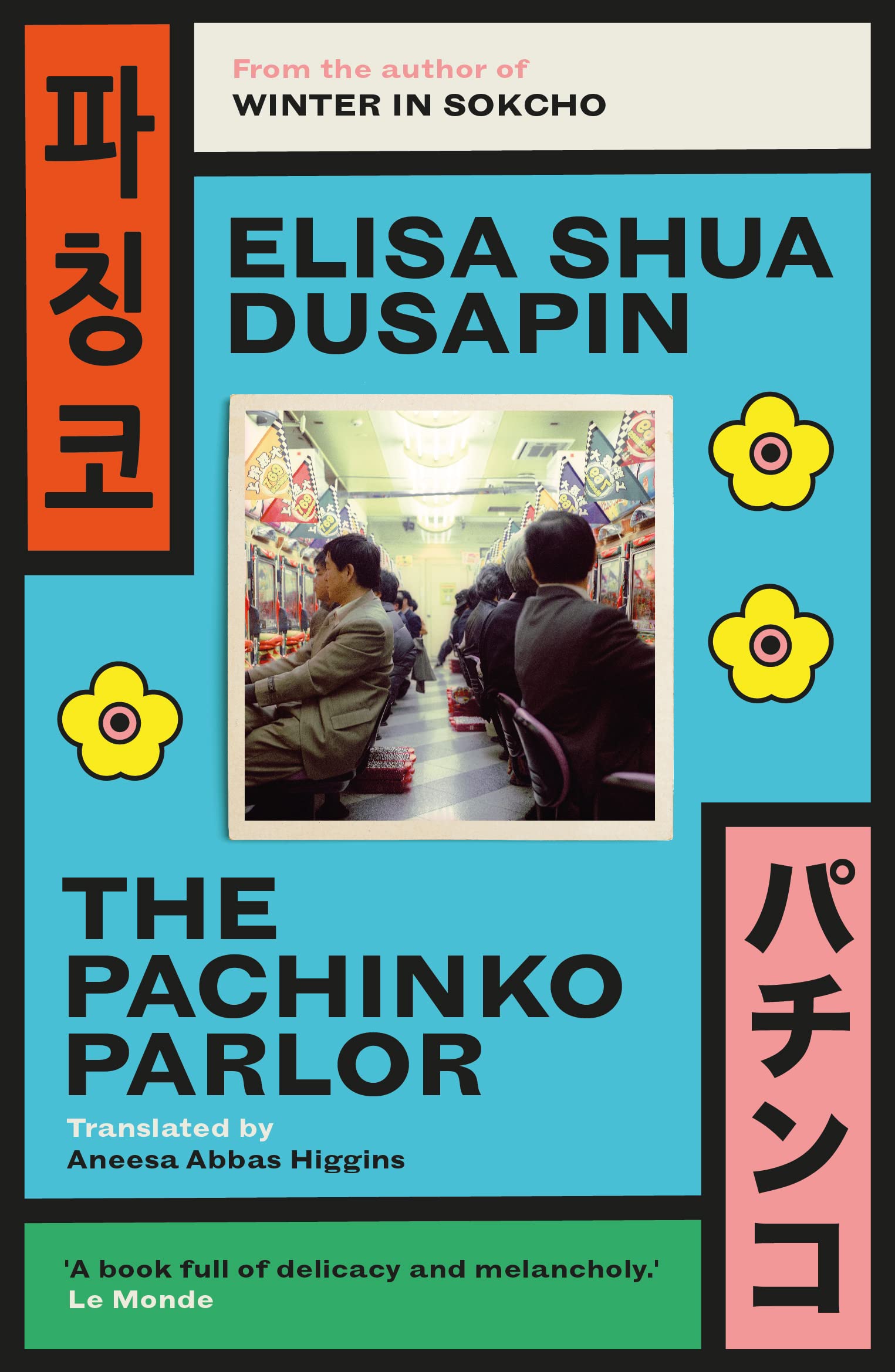 5. The Pachinko Parlour by Elisa Shua Dusapin
The Pachinko Parlour follows a young woman named Claire as she moves through the motions of her life in one slow Tokyo summer. She is living with her nonagenarian Korean grandparents who settled in Japan after fleeing the civil war, and spends her time planning a homecoming trip for them — as well as playing Tetris and tutoring Mieko, a sweet and inquisitive 12-year-old. Like Elisa's debut, Winter in Sokcho, Aneesa Abbas Higgins is responsible for the English translation. The two books are pleasantly atmospheric; absorbing in their attention to detail and the beauty of the mundane. Prepare to be taken in by sumptuous descriptions of doughnuts, extra-moisturising almond shampoo, and the "spicy, caramel smell" of Korean dakkochi. Buy it here.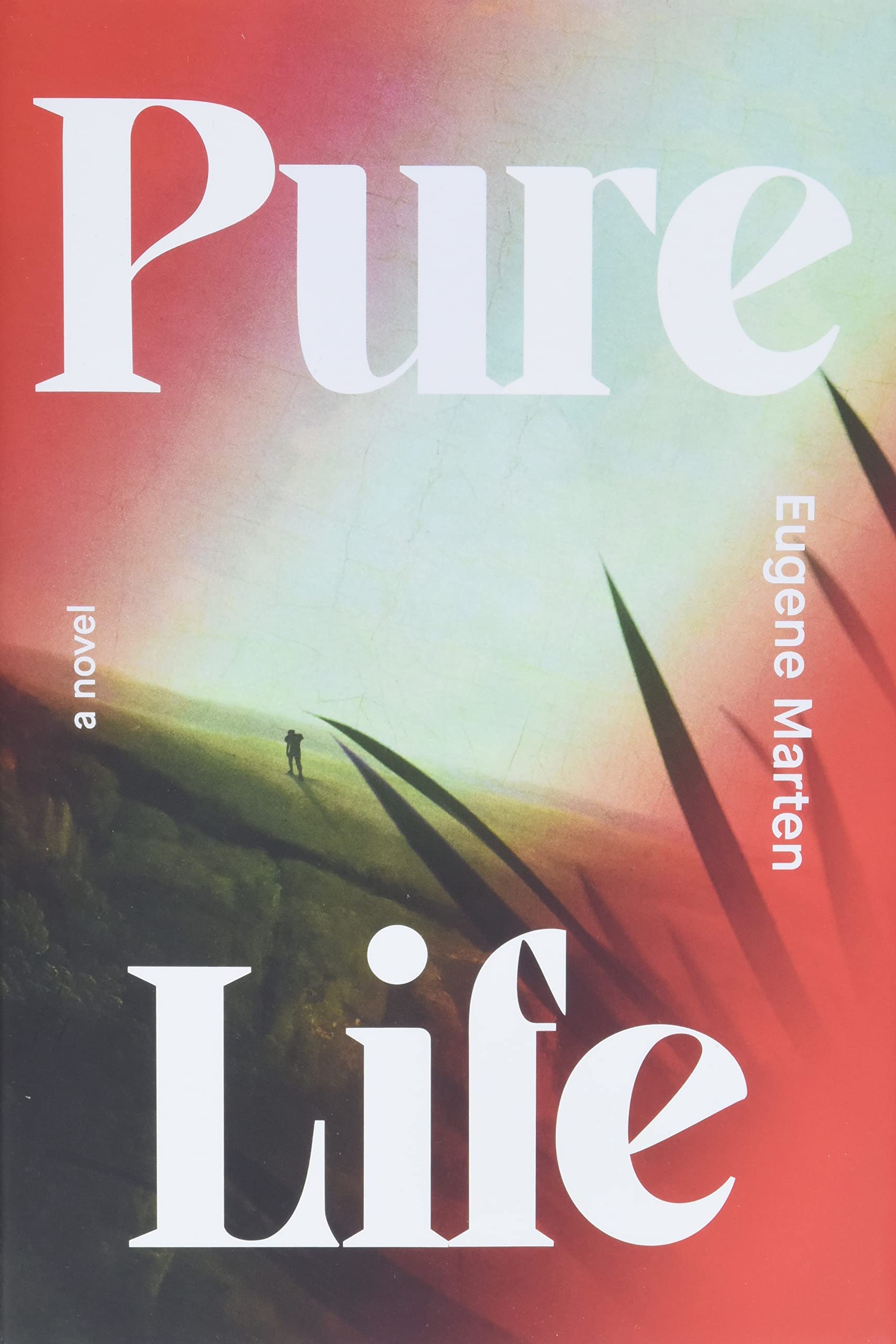 6. Pure Life by Eugene Marten
We only know Pure Life's beaten-down protagonist by his jersey number, Nineteen. In it, he — an ex-NFL quarterback from "the middle of America" — is coming to terms with the mental and physical trauma he has accrued along with his moderate professional success, spiralling as he loses his family through divorce and his wealth to bad real estate. What's left? A damaged mind prone to brain fog and blackouts. He seeks a miracle cure, and so this visceral and disorienting story takes us to the Mosquito Coast of Honduras, where further violence awaits. Billed as an "existential reckoning with the rot at the core of the west", the novel is a relentless chronicle of one man's promised life and its brutal, painful reality. A perfect beach read! Buy it here. Or alternatively, you can grab the eBook or audio book.
7. Dandelions by Thea Lenarduzzi
It wouldn't be a chic reading list without a Fitzcarraldo title. Dandelions, Thea Lenarduzzi's first book, is a more than worthy work of nonfiction. Mixing the wild and mythical stories told by Thea's grandmother Dirce — about night-dwelling demons, bloody curses and "Mussolini's modern Icarus" — with the true tales of four generations of her own relatives, she fuses family memoir and social history in an examination of relationships, botany, architecture, and community ritual. The book will only be available from 7 September — but isn't the chicest summer read the one that won't arrive until autumn anyway? Buy it here. Or alternatively, you can grab the eBook.