The unbearable whiteness of the 'disaffected young woman' genre
Black women and girls have a right to indulge in a healthy dose of nihilistic comfort characters who reflect their reality.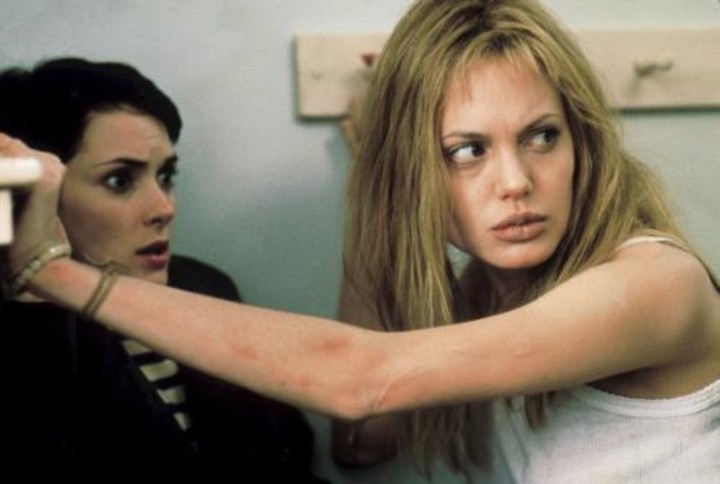 Girl, Interrupted (1999)
Around this time last year, the "written by X author" trend was the latest craze. As an offshoot of the "written by a woman"/"written by a man" trend and the "main character" trend, people started to identify themselves with the type of characters written by specific authors. Most notably, many identified with the disaffected, depressed, yet daintily beautiful characters found in books written by Sally Rooney, Sylvia Plath or Ottessa Moshfegh. Although their captions did not list it, the subtext prerequisite also included whiteness.
The resurgence of the disaffected young woman trope on social media is understandable amidst the major moment of sociopolitical upheaval, climate crisis, global pandemic and overall turmoil we find ourselves living through. In "Cult of the Literary Sad Woman," Leslie Jamison, a novelist and professor at Columbia University, traces the history of the "afflicted woman trope." She describes the literary sad woman as "contoured and whittled by her suffering, self-destructive and utterly destroyed." Jamison explains that, for her, the appeal of this literary trope lies in the relatability of the protagonist struggling and utterly failing to navigate the absurd experience that is life.
However, the overwhelming representation of white protagonists cannot be ignored. In "The Making of a Millennial Woman," Another Gaze writer Rebecca Liu interrogates the Young Millennial Woman archetype, which is rooted in the literary sad girl tradition. She sums up the characterization of this type of woman, found in popular shows like Fleabag, Girls and novels written by Sally Rooney, as "pretty, white, cisgender and tortured enough to be interesting, but not enough to be repulsive. Often described as 'relatable,' she is, in actuality, not." The sad girl's embodiment of the ideal white feminine form is a more potent part of her appeal as opposed to her relatability.
The waif aesthetic is a manifestation of this appeal. A descendant of the early 2010s Tumblr "pale blogs," characterized by angsty white girls in somber poses and thinspo posts, the waif subculture emerged in the late 2010s and early 2020s. Scroll down any page dedicated to the aesthetic and you'll find mood boards of extremely thin white women dressed in lightly colored lace, Sylvia Plath quotes and scenes from films like Black Swan with ironic statements written over them. These images and quotes are meant to communicate the poster's mysteriousness and tortured persona.
Whereas the pale blogs were more melancholic in tone, waif pages adopted an unapologetic edge. Aesthetics Wiki, a site dedicated to the examination and archival of subcultures and trends, points out "gaining wealth and admiration is a common goal amongst these young women." Waifs seek to embody the traits of their white nepotism idols, such as Lily-Rose Depp, who often pose with pouty lips and a bored/dissociative gaze.
The "female manipulator" identity is also fundamental to the disaffected young woman trope. In an act of subversion, some women seek to embody the destructive traits associated with manhood. When asked about the motivations for this trend, Sunny, a Chinese-American booktuber whose videos examine political theory, sapphic novels and an assortment of texts via an intersectional lens, posits that this trend is a reaction to the limitations placed on women by the patriarchy. "Women are expected to be friendly, nice and affable. You can't be a bitch. There's a lot of social consequences for that," they explain. Sunny points out that there does not seem to be mal-intent behind this trend, instead, the white girls and women who participate lack "self-awareness of their position in society." They fail to recognize that they, as white women, are the face of terror for many marginalized people.
When I use the term "whiteness" I do not solely mean that white women are overrepresented as protagonists. I also include whiteness as a hegemonic force used to subjugate and oppress people of color. Although these white protagonists often act violently upon themselves, through various forms of self-harm, eating disorders or engaging in dangerous sexual acts, to regain control of their lives, they also externalize this violence onto those they can get away harming. Their primary targets are often people of color, mainly Black people.
In the film adaptation of Susanna Kaysen's Girl, Interrupted, protagonist Susanna (played by Winona Ryder) launches into a racist rant directed at Nurse Valerie (played by Whoopi Goldberg). After accusing her of attaining her degree from a "night school for negro welfare mothers," Susanna hisses "you's ain't no doctor, Miss Valerie. You ain't nothing but a Black nursemaid." She initiates this power play to desperately cling onto a semblance of agency stripped from her as a mentally ill young woman in the 1960s.
We can see modern examples of this too: Euphoria's Cassie follows in the tradition of Susanna. Cassie grapples with grief from an abortion, a toxic relationship and the emotional turmoil that characterizes life as a teenage girl. After years of being a personal doormat for men, Cassie decides to enter her villain era by secretly dating the boy who abused her best friend, Latina Maddie Perez. Further, when Rue, one of the few Black characters in the show, reveals Cassie's secret, she weaponizes Rue's addiction to discredit her accusation.
These fictional depictions of the white disaffected woman have real-world parallels. In an episode of the Red Scare Podcast titled "Shia Labuse," hosts Dasha Nekrasova and Anna Khachiyan mock FKA twigs, who opened up about the abuse she endured from Shia LaBeouf. Dasha, who diagnosed herself with "girl, interrupted syndrome" and is heavily associated with the waif aesthetic, calls twigs "attention-seeking" and "aggressive" in reference to the New York Times article where she exposed Shia. One can only assume she felt comfortable making these cruel remarks because Black women are not afforded the same vulnerability that white women are able to capitalize on.
Black authors who center the experiences of disaffected young Black women are not given the same level of notoriety as their white counterparts. Raven Leilani's Luster, for example, which follows a Black woman as she navigates early twenties malaise and a novel relationship with a forty something year old white man in an open marriage, has yet to receive the Sally Rooney treatment. And Tayarisha Poe's Selah and the Spades, which follows a Black teenage girl who leads a drug dealing faction at her elite boarding school while traversing the impossible societal expectations placed upon Black teenagers, did not get the same recognition as a film like Lady Bird. An argument could be made that there is more to Black literature and cinema than inclusion into a white western canon. However, depressed Black girls and women deserve a form of literary and cinematic escapism afforded through this sad girl genre.
Jess, a 23-year-old Nigerian American booktoker whose page is currently dedicated to the exploration of sad girl literature and feminist texts, is a fan of the disaffected young woman genre. They describe the self-indulgent and chaotic nature of the characters as "cathartic to read about and vicariously live through." However, they note "for a lot of young women of color, we know that for that kind of behavior, being awful and rude, we wouldn't be allowed the same grace." These white protagonists, like their real-world counterparts, can weaponize their white femininity to evade accountability for their actions. They are seen as delicate creatures who could not possibly be capable of such intentional vitriol.
Black women are not afforded the luxury of dissociation due to the continuous cycle of racial violence we are forced to confront. Amidst the recent Roe v. Wade news, in a viral TikTok video, a white woman accuses Black women of gatekeeping their resources since they've been fighting for reproductive rights a lot longer than white women have. This sentiment highlights how white women have often sat back and devolved into nihilism while Black girls and women fought for rights that would also benefit them.
Black girls and women deserve the grace to take part in unhinged activities and messy antics on their journey through life without the fear of incarceration and other forms of systemic violence. Of course, this doesn't mean I want to emulate the violence of whiteness, just that it would be nice to be given the benefit of the doubt even in our most unpleasant moments. In a world where the threat of an apocalypse looms over every thought, conversation and breath of air we take, we have a right to indulge in a healthy dose of nihilistic comfort characters who are not unbearably white.