Kim Kardashian is the new face of Balenciaga
The house's new campaign, also featuring Justin Bieber and Isabelle Huppert, was photographed by Stef Mitchell at Kim's Calabasas home.
|
01 February 2022, 1:05pm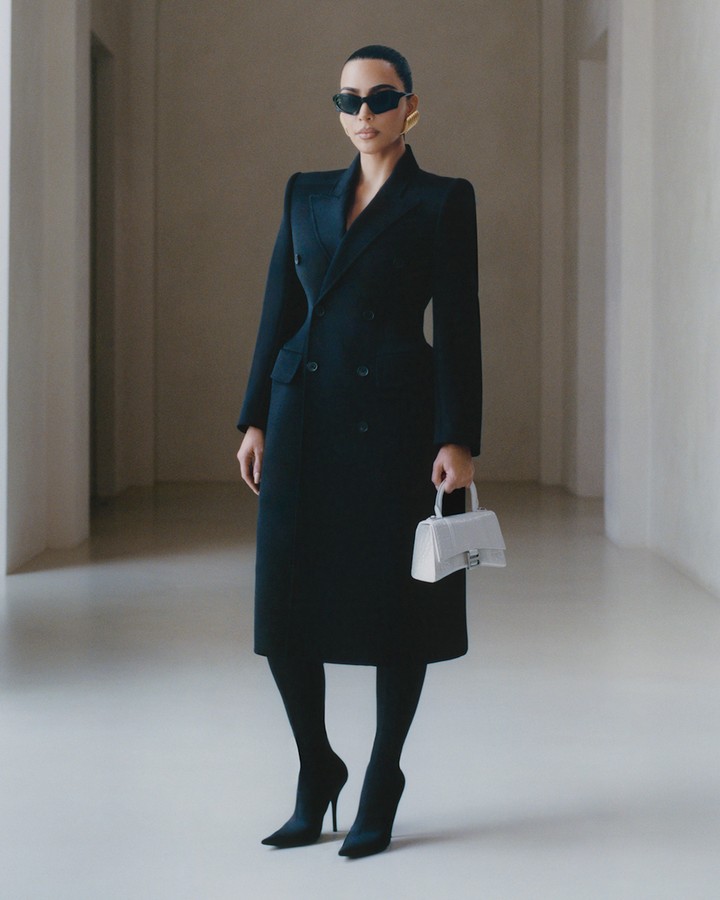 Photography Stef Mitchell / Image courtesy of Balenciaga
The second installment of Balenciaga's new campaign is here, featuring a decidedly goth Kim Kardashian. Given the Skims mogul's enthusiasm for head-to-toe looks by the house's creative director Demna — quite literally, she appeared covered in black lycra from head-to-toe at last year's Met Gala — we wouldn't expect anything less.
Balenciaga's new campaign celebrates friends of the brand in the place they're most comfortable: their homes. Kim is captured by photographer Stef Mitchell in her palatial Calabasas abode, dressed in all black. Seen in a classic Balenciaga silhouette, Kim looks severe and impressive in black boots, overcoat and sunglasses, highlighted with a white saddle bag and gold hoops.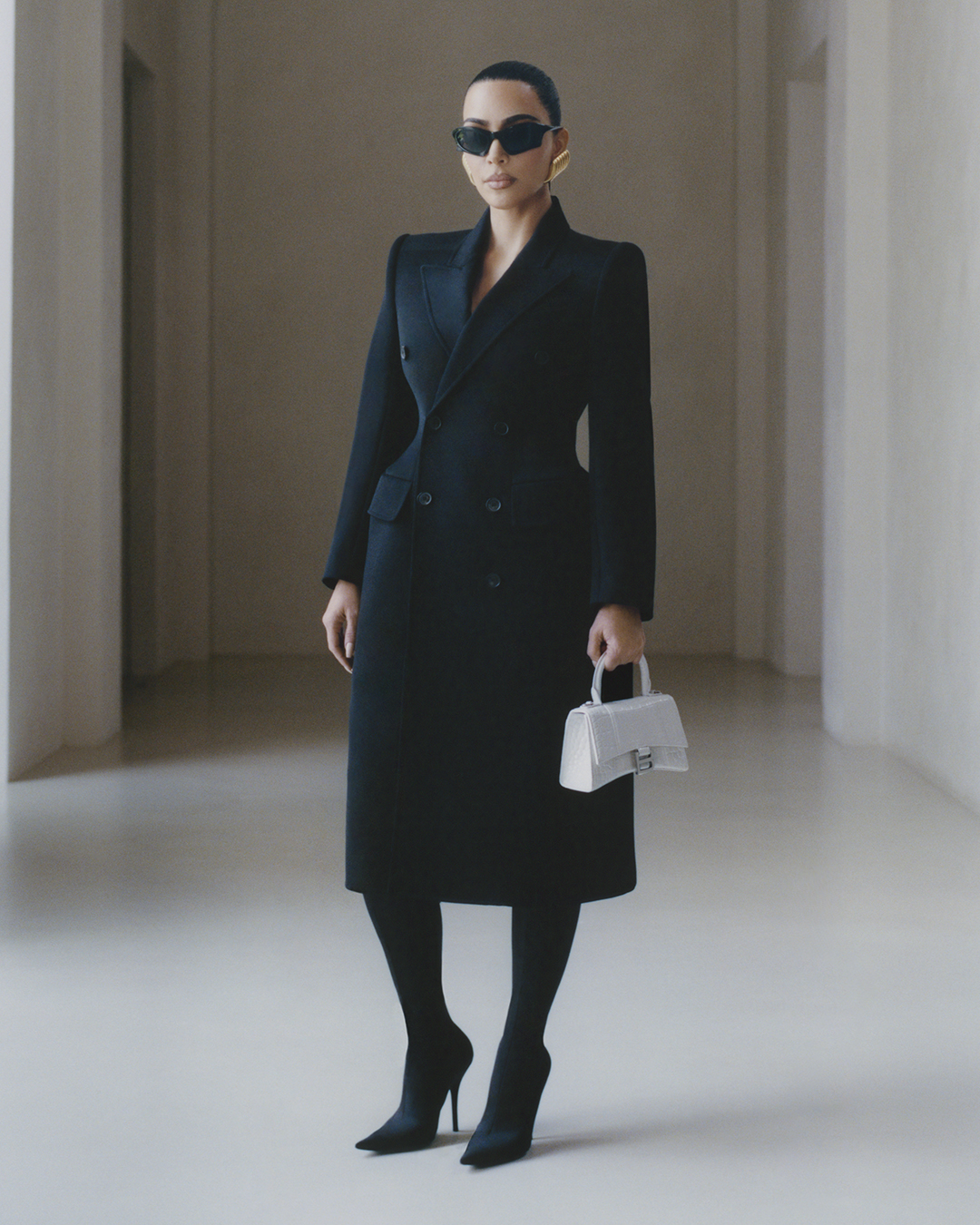 Kim won't be the only star to feature in the house's campaign. Stef also captured actor Isabelle Huppert, who is photographed at home in Paris, as is model Tommy Blue, while model Marie-Agnès Diene is in her artist studio. Joining Kim stateside is Justin Bieber, who was photographed in his natural habitat: a favourite LA studio.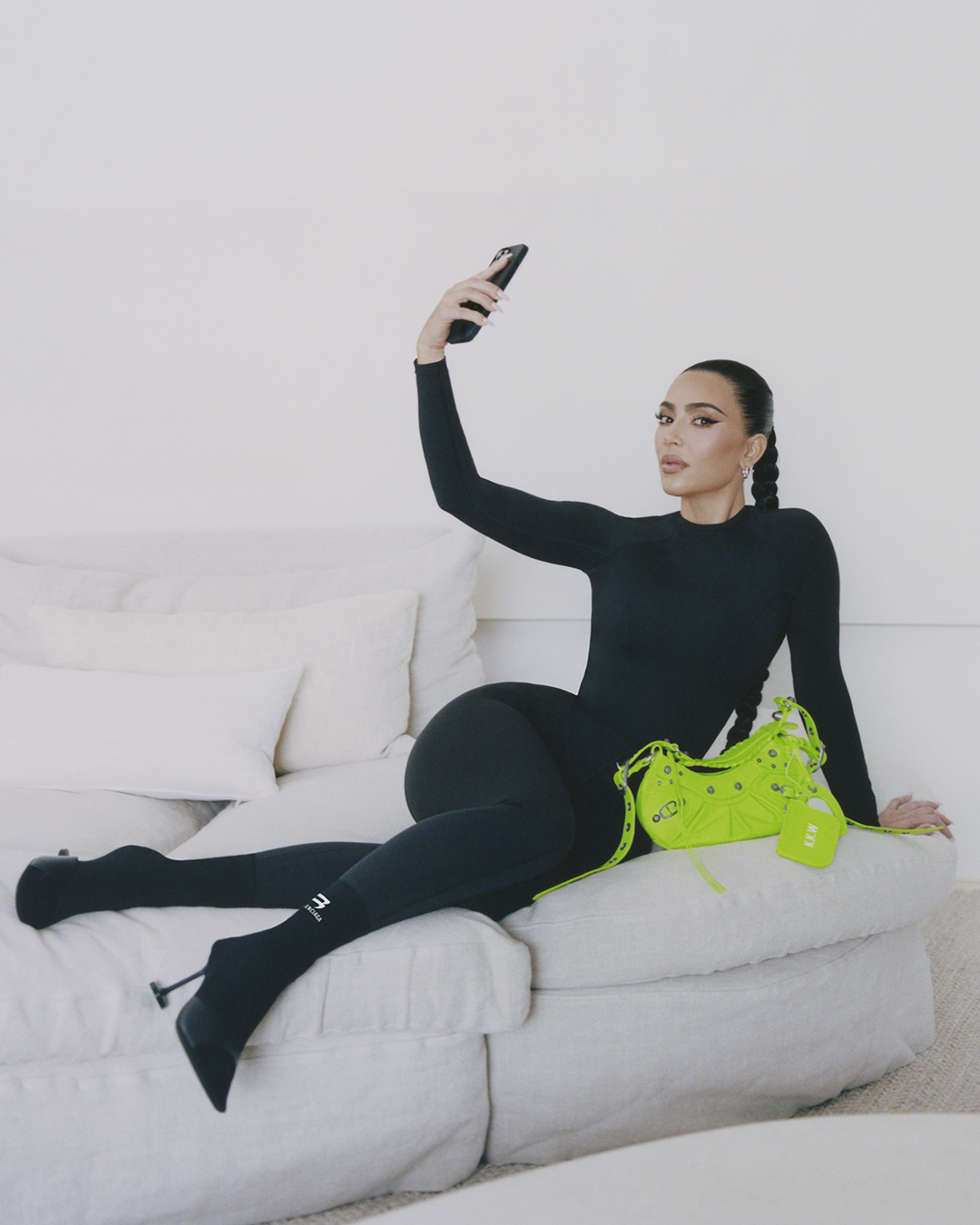 The campaign is another testament to Balenciaga's unparalleled ability to catapult themselves to the very forefront of the zeitgeist through clever marketing and the mixing of pop culture with high fashion. The house is simultaneously wardrobing the Kimye uncoupling, The Simpsons, and couture clients looking for the ultimate iteration of a hoodie (the rest of us can wait for the Yeezy Gap Engineered by Balenciaga drop). Even the choice of ambassadors for the new campaign is reflective of their embrace of melding high-low culture and a true cross-section of the house's ambassadors: pop, hypebeast prince Justin Bieber, a famous fan of Demna's tracksuits, is photographed alongside the uber-chic Isabelle Huppert, who embodied Parisienne chic in the brand at Cannes.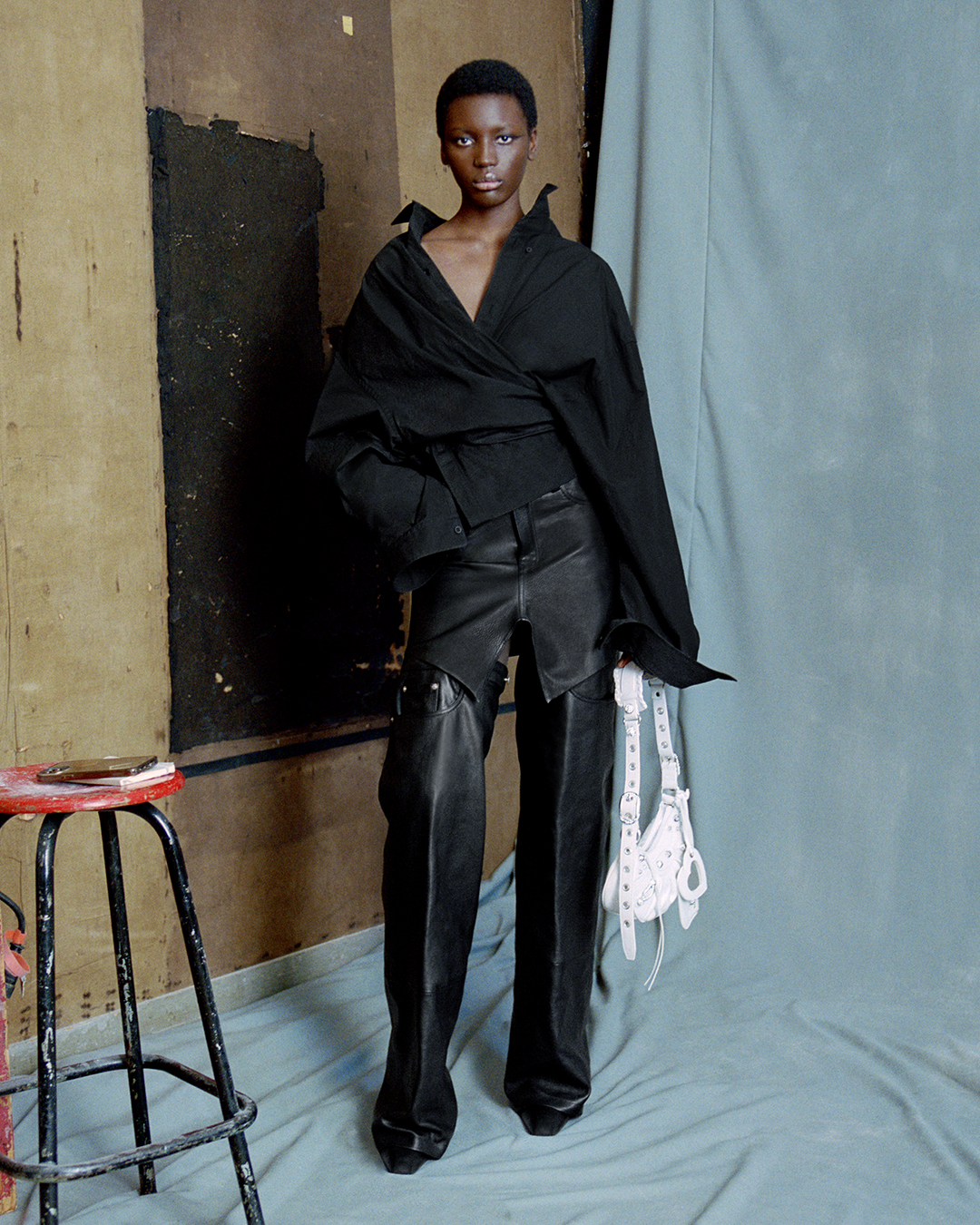 All of the Balenciaga-superfan celebs are dressed in ready-to-wear and accessories that champion the brand's signature styles and silhouettes, and the pieces it's best known for. Expect the Le Cagole bags and boots to make an appearance along with the Tripl-S, Track and Defender sneakers, Pantaleggings and Falkon bodysuit, Twisted and Hourglass tailoring and Cut earrings. The campaign also celebrates casual separates, with oversized tees and fitted hoodies, and new classics like the Bistro, Lady and Jumbo totes, stretch knee pants and Bat, Stretch and Wrap sunnies.
Kim and the rest of the lads will be featured at large scale too, as the campaign will be shown on famous facades around the world, starting with the Théâtre de la Ville in the heart of Paris. Chic.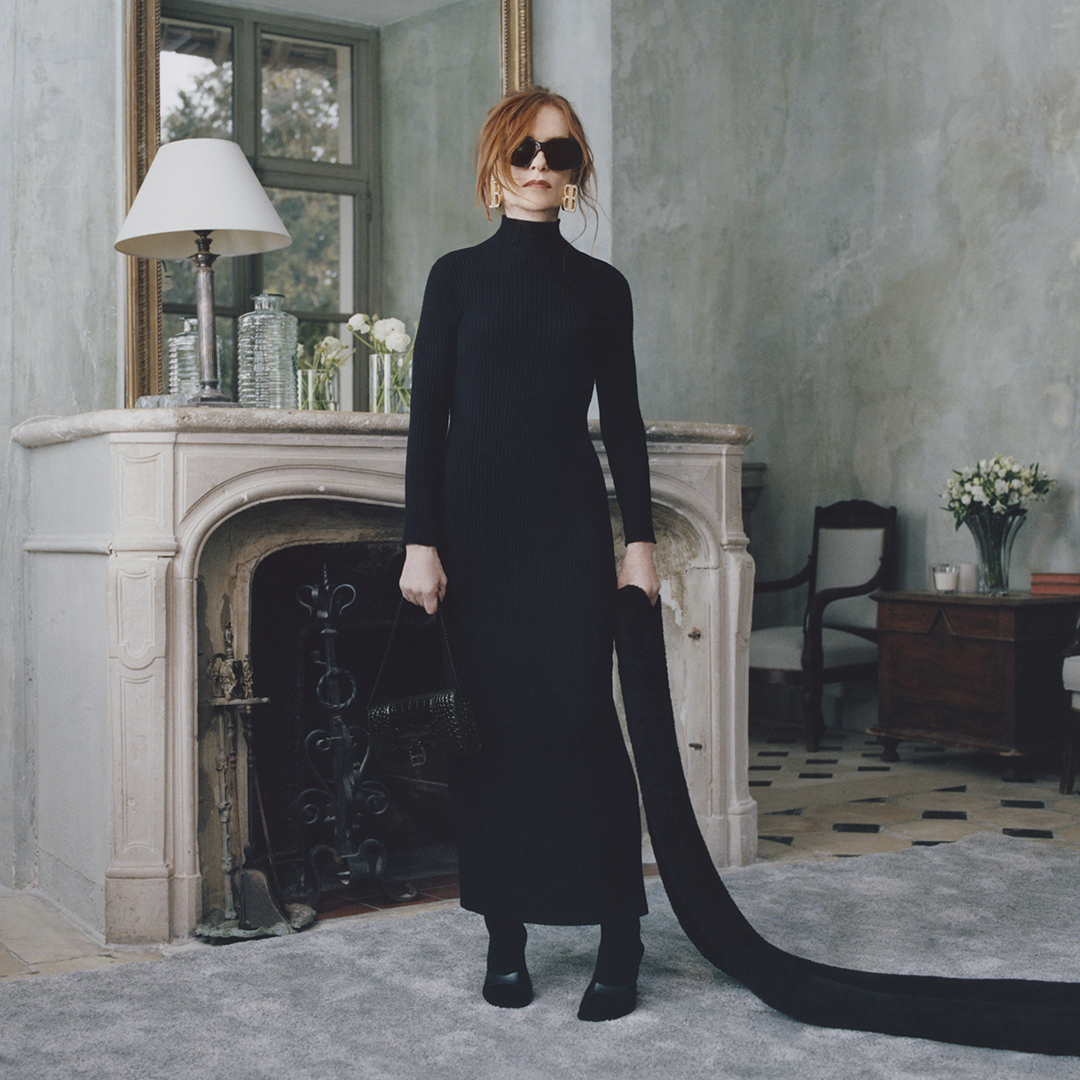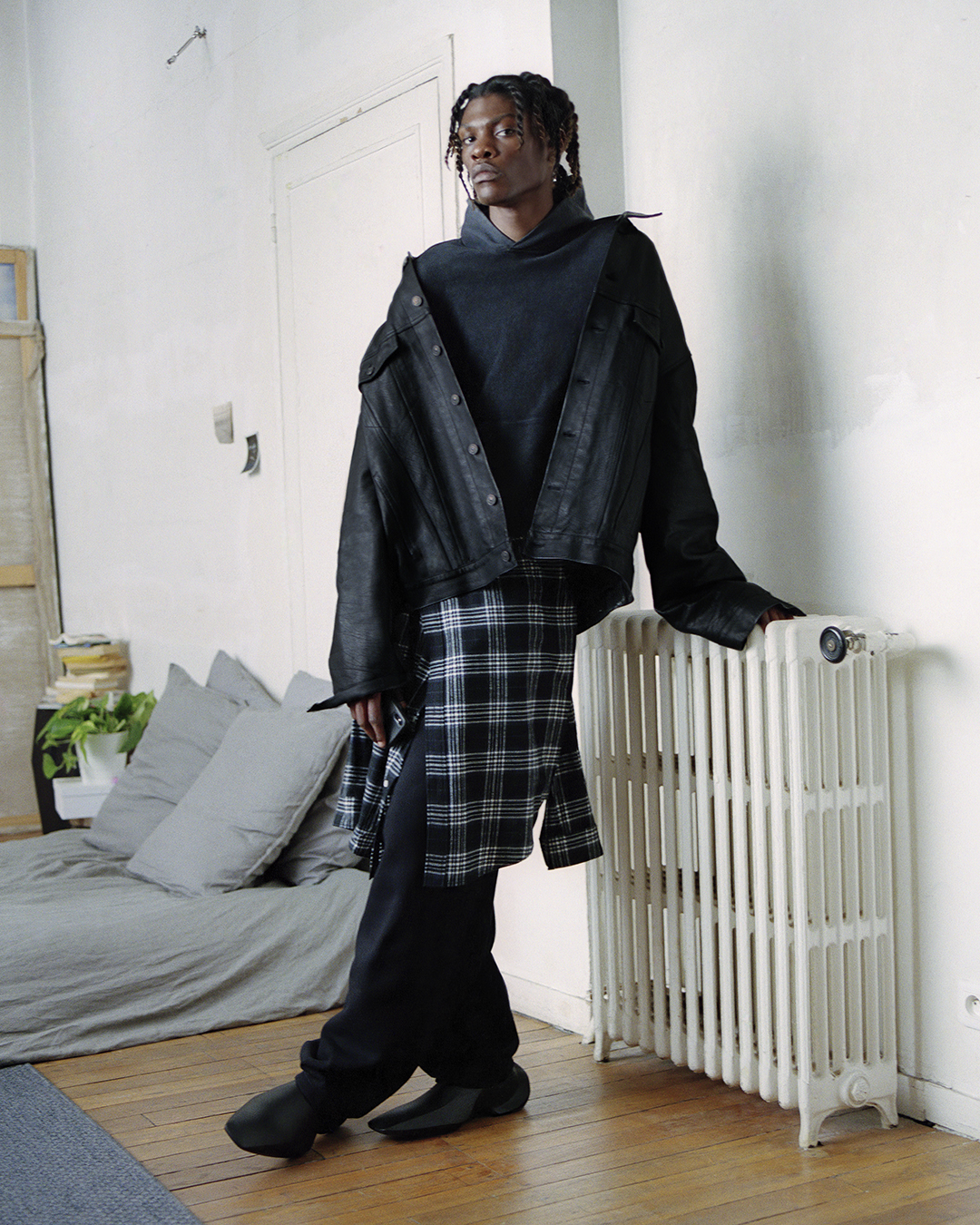 Follow i-D on Instagram and TikTok for more fashion news.
Credits
---
Photography Stef Mitchell.
All images courtesy of Balenciaga.
Tagged: