Naomi Campbell, Christy Turlington, Linda Evangelista, Paris, 1990. Image Roxanne Lowit
Unseen images of 90s supermodels from Claudia Schiffer's personal archive
The model tells us about her new book 'Captivate! Fashion Photography from the 90s' and fronting the era's most iconic images.
|
10 November 2021, 10:13am
Naomi Campbell, Christy Turlington, Linda Evangelista, Paris, 1990. Image Roxanne Lowit
Claudia Schiffer's very first shoot was with Ellen von Unwerth near the Centre Pompidou in Paris. She was only 17 and wearing her street clothes, and Ellen was just starting out as a fashion photographer. But when she showed the photos to Paul Marciano, co-founder of Guess, he decided he wanted both Claudia and Ellen on board for the next Guess Jeans campaign. In it, the model channeled a 'Western cowgirl meets Brigitte Bardot' vibe, with bold eyeliner and big hair in Nashville, Tennessee, and the rest, well, is history.
Claudia went on to become one of the most magnetic and most known supermodels of the 90s. She has been photographed by all the Big Names – Arthur Elgort, Steven Meisel, Herb Ritts, Patrick Demarchelier, Mario Sorrenti, Juergen Teller, Richard Avedon and many more. Iconic editorials and campaigns feature amongst the 150 images in Captivate! Fashion Photography From the '90s, Claudia's new photo book and exhibition at Kunstpalast Düsseldorf — the city where she was first discovered while out at a club.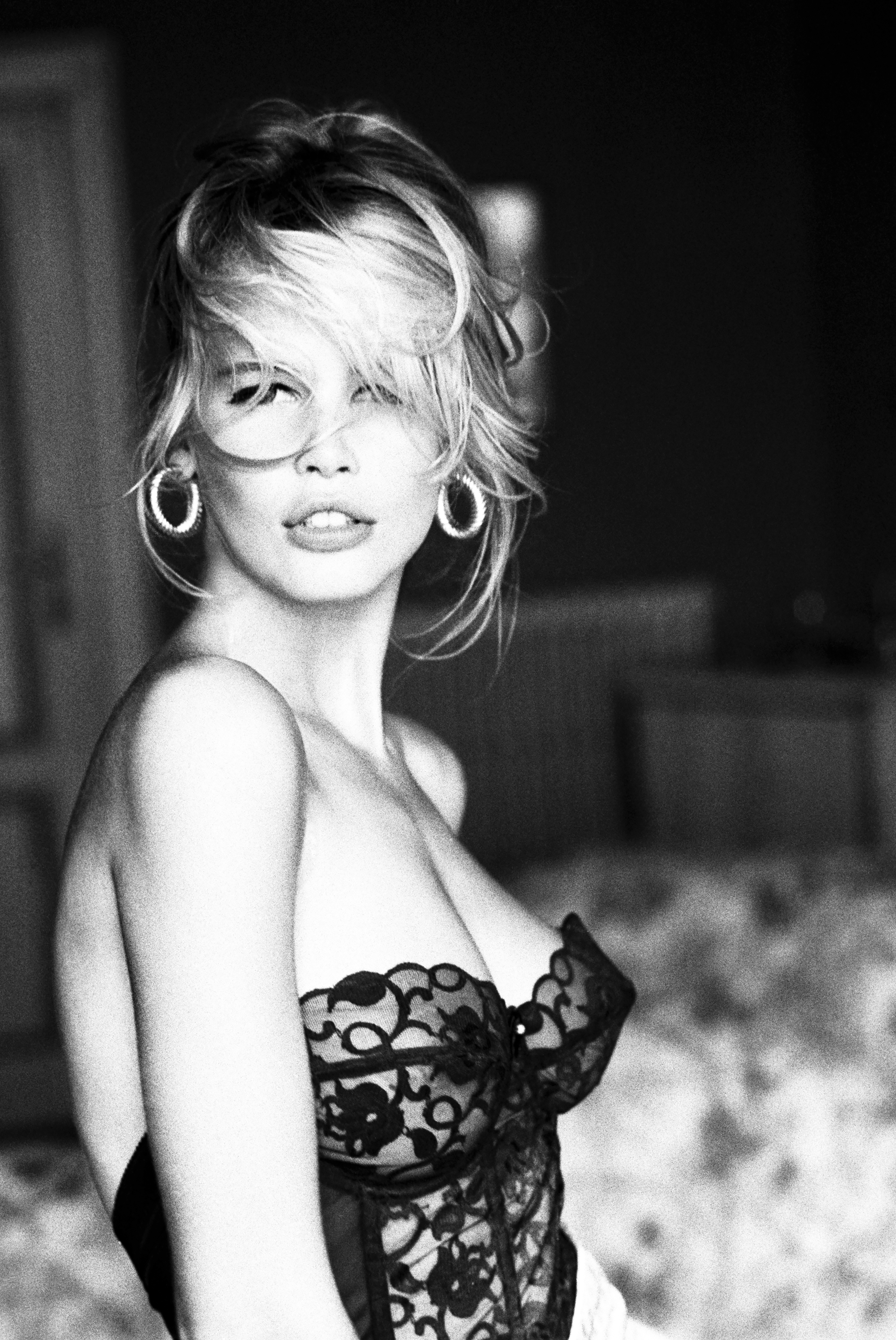 Captivate! also acts as a yearbook that memorializes this much-romanticized era, marked not only by star photographers but by the women who catapulted to fame alongside Claudia — models Cindy Crawford, Helena Christensen, Linda Evangelista, Naomi Campbell, Stephanie Seymour, Tyra Banks, Carla Bruni and Kate Moss. While there are many throwback photos that live on today via Instagram and IRL moodboards, the book contains new candid glimpses into their lives: a 1995 Polaroid of Stella Tennant, in which she's painting at an easel; Christy and Kate laughing buoyantly backstage at an Isaac Mizrahi show in 1994, captured by Roxanne Lowit.
To celebrate the book's launch we spoke with Claudia about the pleasure of collecting images, the pitfalls of exposure and the security detail babysitting her underwear backstage in the 90s.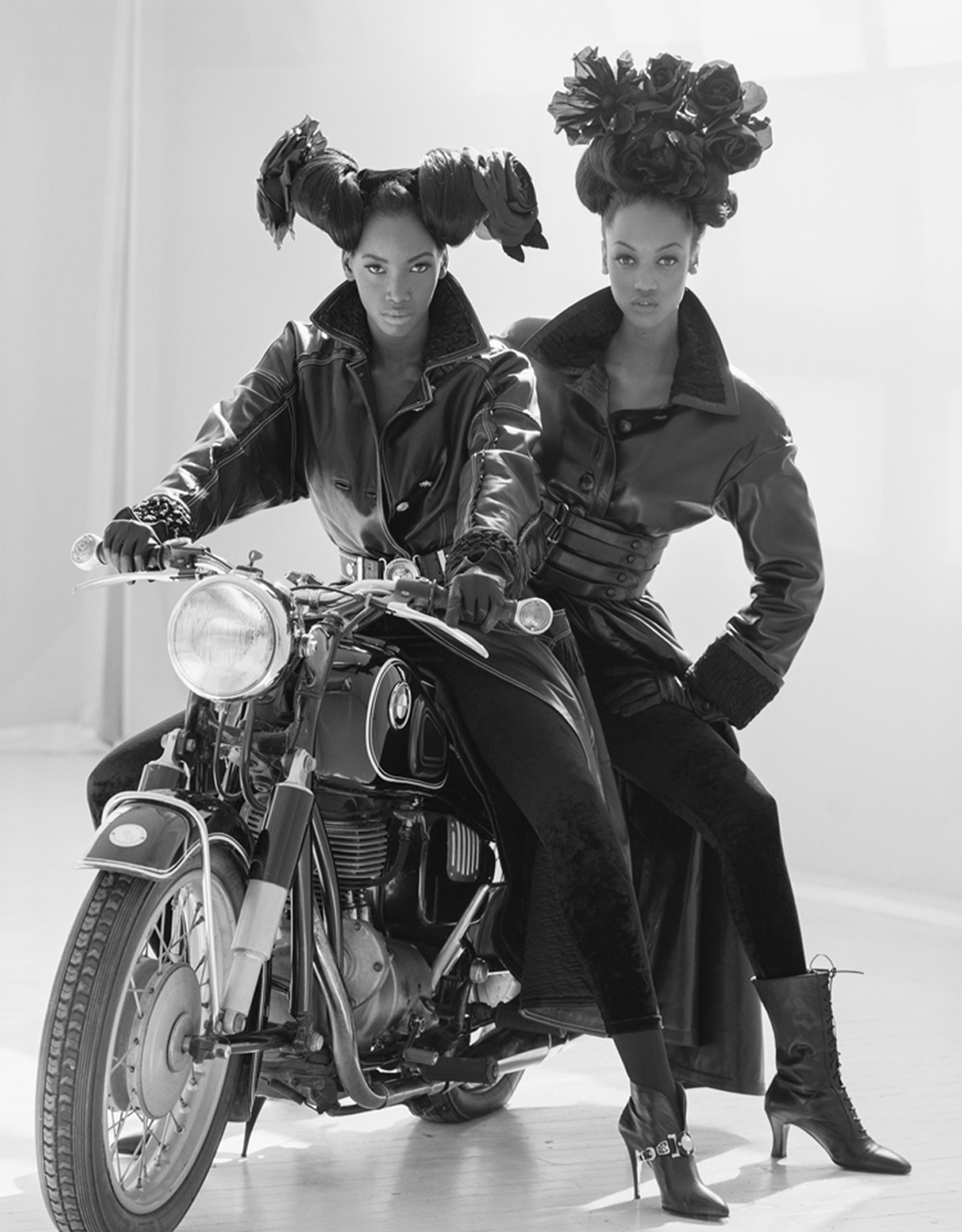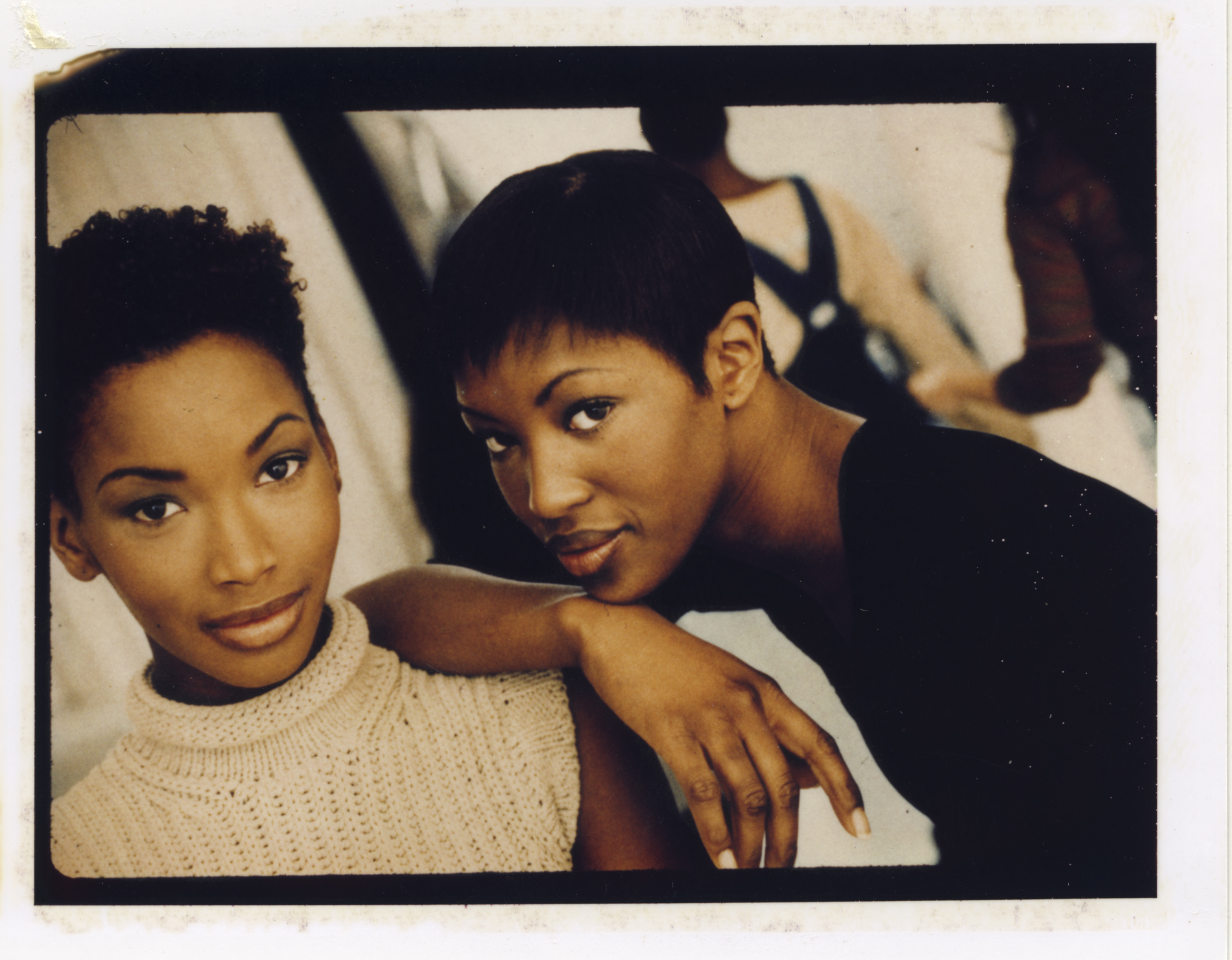 What were your ambitions when you first started modeling?
I loved fashion and read all of my mother's fashion magazines. My mother always wore elegant outfits from Christian Dior and other chic brands. I was very much into the 80s look: vintage jeans and baseball jackets. Modeling wasn't particularly on my radar and I did not know much about it. When a scout from Metropolitan Model Agency came up to me at a disco back in 1987 and asked me if I wanted to be a model, I thought it was a joke and suggested my best friend! Yet, in a few weeks, I found myself in Paris, and the rest is history.
How did your perception of femininity and beauty evolve over the course of your career?
The 90s was a decade that saw an extreme divergence in styles. It went from the power and glamour of the supermodels to the unbrushed hair, awkward poses and suburban locations that became the grunge motifs of the 'dirty realist' movement… I entered the fashion industry on the cusp of a sea change — away from the perfectionism of the 80s and towards a more carefree style. My image did change, but not drastically so. In campaigns and on the runway, the model's job is to interpret the vision of a designer, be it the Amazonian vision of Versace, the elegance of Valentino or the chic woman at the heart of Chanel. It's about playing versions of yourself.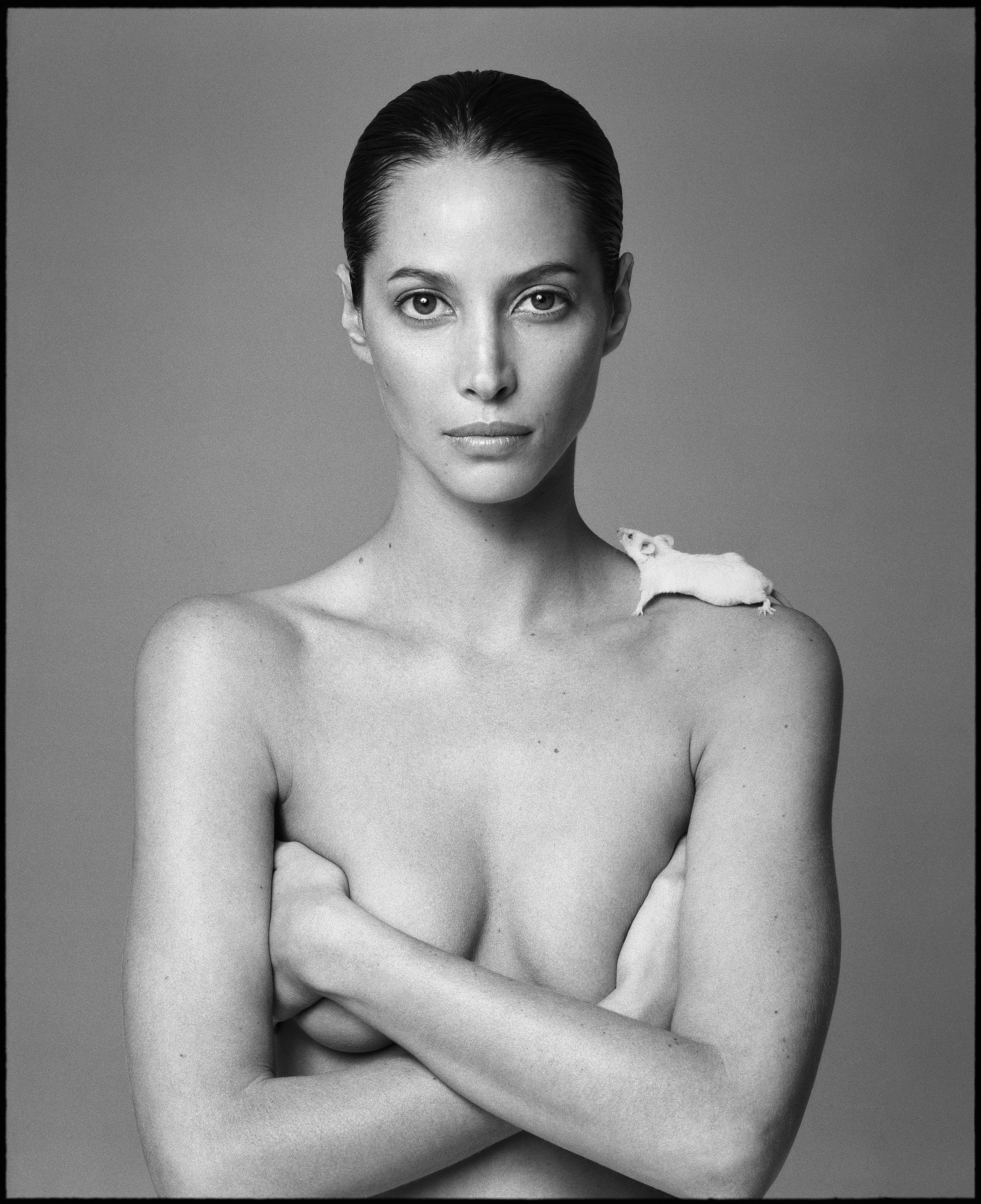 When you look at these images all together, do they feel nostalgic — an era altogether different from today? Or do they feel prescient of certain contemporary cultural trends?
I am not given to nostalgia. The 90s was the last decade of the analogue era, so everything was shot on film and tests were in the form of Polaroids to gauge light, composition and color. There was also the luxury of time — budgets were much bigger and a location shoot could last for over a week, so many friendships were formed on these trips. Today, it's fascinating to see how a new generation of photographers are returning to analogue processes to explore the artistry of the camera.
You write in the book: "Because fashion photography is a democratic art form, circulating on billboards, digital platforms, packaging and in magazines, it has an enormous sphere of influence." The democratization of fashion was more in form than content — that is to say, a certain type of beauty was expressed across multiple platforms, but body type, sexuality and race were not democratized. How do you feel about those boundaries changing (if slowly)?
The diversity in age, sexuality, shape and race is an incredibly positive change and allows for a much broader, healthier scope of identification and representation. With the supermodels, careers started to last longer as we became powerful brands in our own right. It was wonderful to see Christy, Amber and Kate this July in the haute couture collection for Fendi. Georgina Grenville, Carolyn Murphy, Naomi, Eva Herzigova, Cindy, Alek Wek and Stephanie Seymour — they are all in demand too. That really points to a culture shift, a more rounded vision of womanhood and a vision of beauty at every age. A lot of those boundaries were broken by style magazines — including i-D — in the 90s, and played out on the catwalks of Alexander McQueen, Jean Paul Gaultier and Martin Margiela, who all championed diversity. It is fascinating to see fashion being referred to as an 'ecosystem,' and that points to an appreciation of the many layers and players of the business.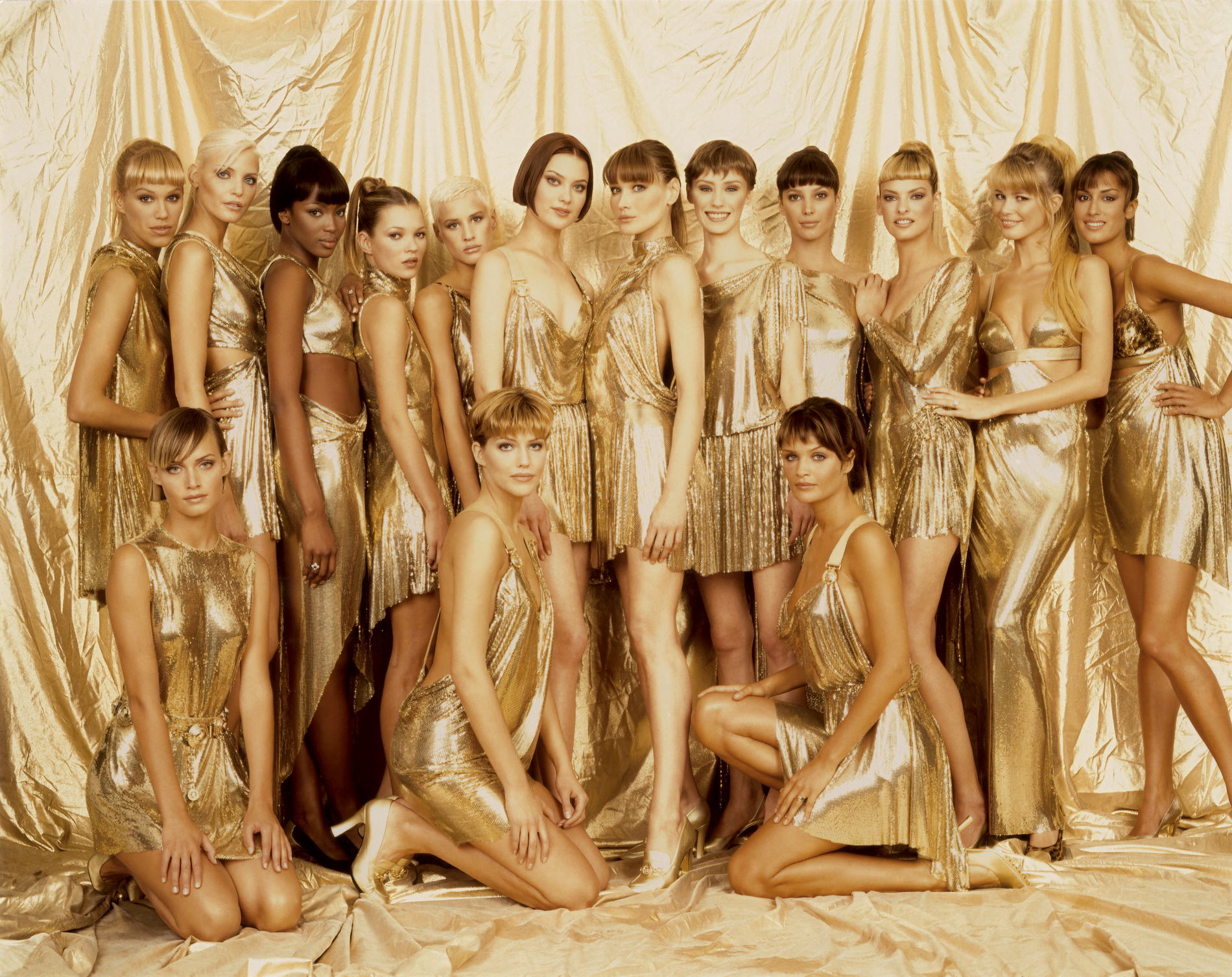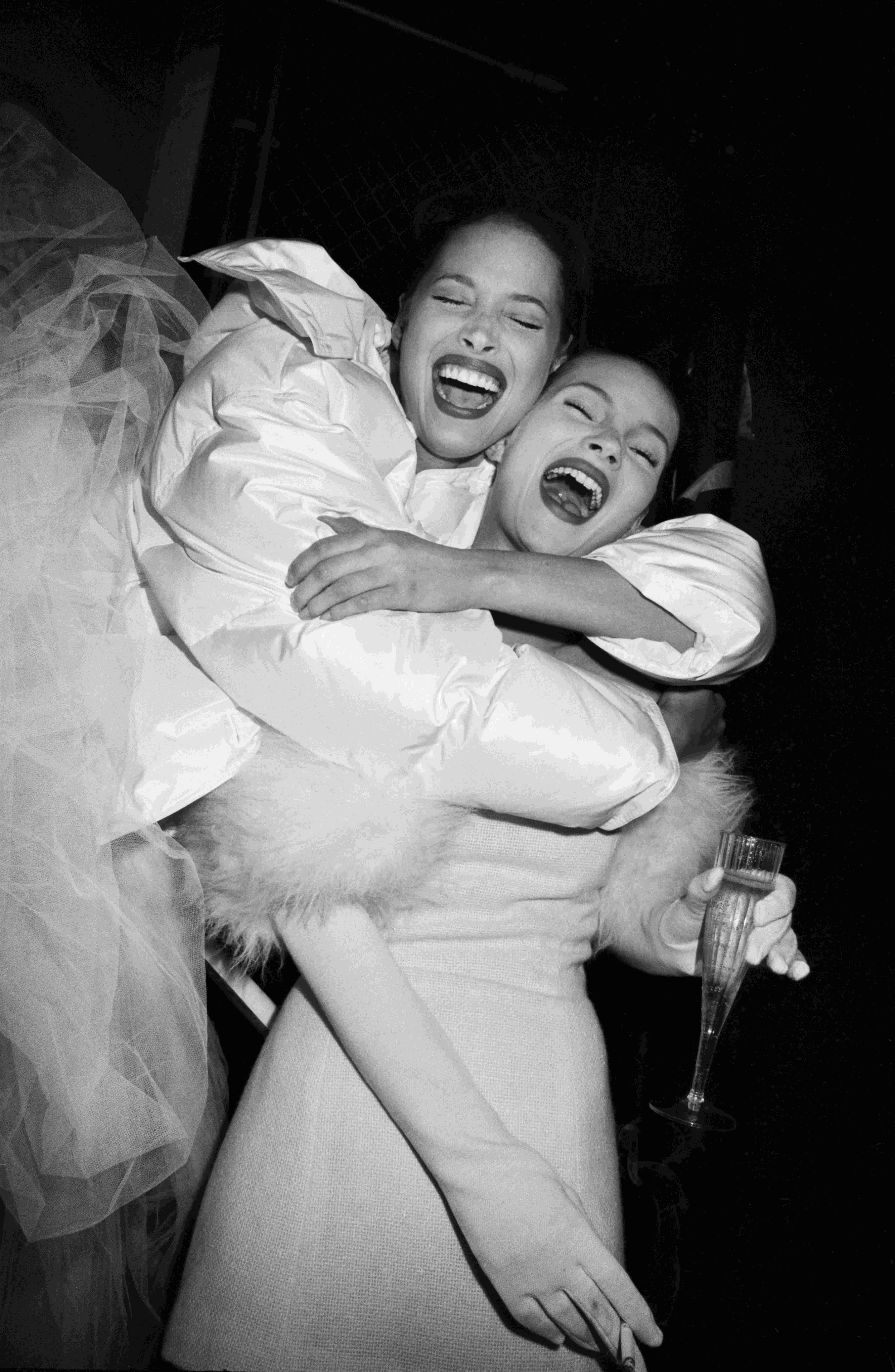 Aside from Corinne Day and Ellen von Unwerth, many of the photographers who shot you were men. How do you think gender factored into how you were portrayed?
There was a cornucopia of styles and aesthetics, and that's what made the decade so visually thrilling. Ellen and Corinne were former models and they had a real understanding of the language of fashion and the profession of modeling — that complicity with the model gives a sense of nuance, and both were rebelling against the hyper-sexualized image of the male gaze. However, ultimately, as a model, you are working with master imagemakers: it is about understanding their 'eye.'
How much of what is in the book is part of your own collection?
I've collected fashion images since I started modeling in the late 80s, from Helmut Newton, Richard Avedon, Peter Lindbergh, Herb Ritts and Ellen Von Unwerth. From my personal archive, I have included 90s Polaroids from my first test shoots and a great self-portrait with Helmut Newton.
Because I wanted to show the numerous formats of fashion photography in the pre-digital age — fine art prints, Polaroids, contact sheets, fashion magazines, campaigns, model cards — the selection process was extensive. I wanted to create strong contrasts between iconic cover shots, runway imagery and candid backstage snaps. The selection was totally driven by aesthetics.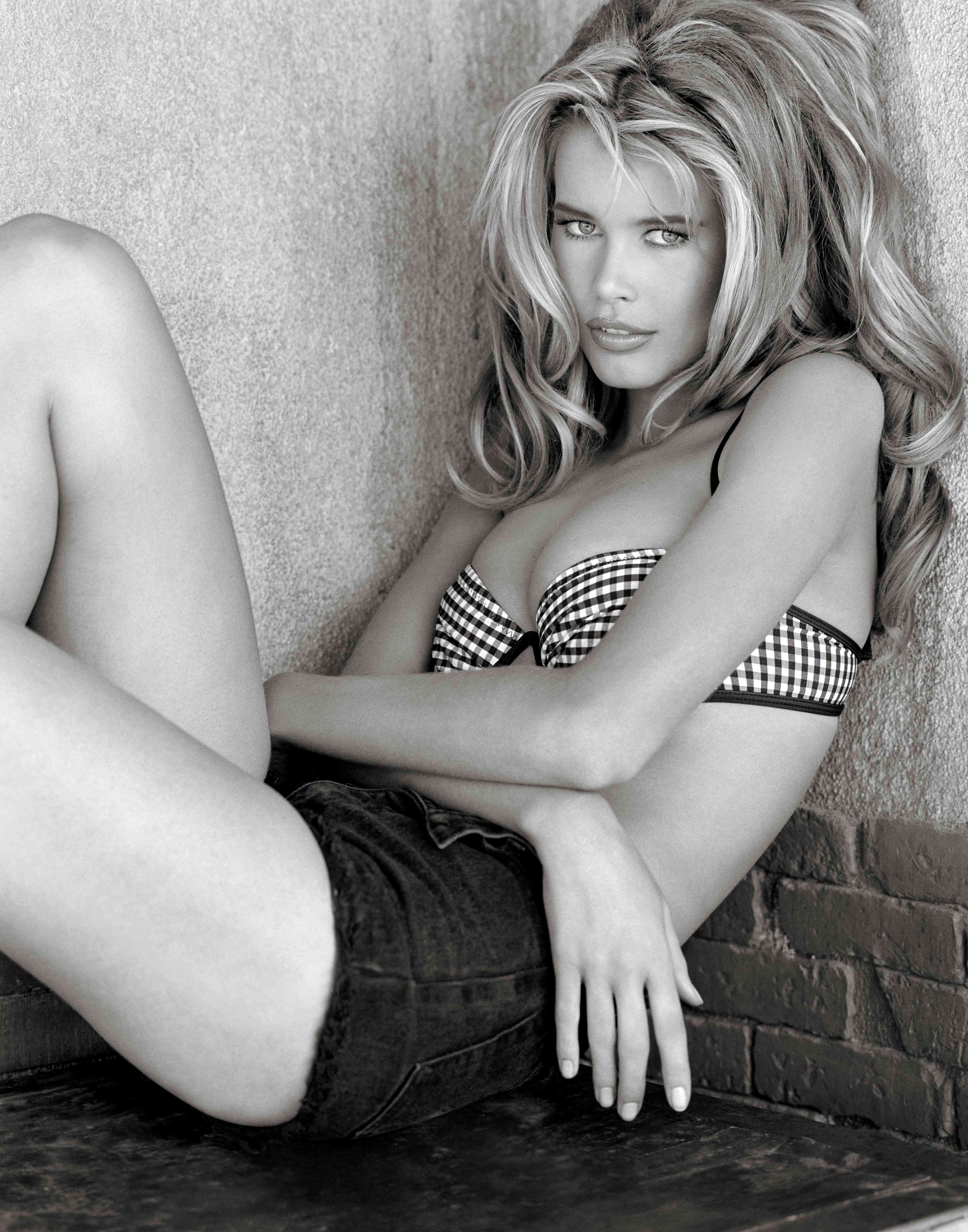 Grace Coddington recalled: "Claudia was mobbed wherever we went. At times it was difficult to photograph her without being totally surrounded by a host of paparazzi". How did you cope with fame?
The 90s were insane: like being a rock star. You couldn't get to your car. People would cut holes into the fashion tents and try and take pictures of us. We had security at every fashion show — someone was even employed to guard my underwear, which was constantly disappearing when I was out on the runway. But this was an era before social media, so even at the height of supermodel fame, there was still a sense of privacy. On those early assignments, my mother would travel with me. But of course being 'recognized' takes some adjustment.
In the past, editors were the gatekeepers of what was stylish and cool, but social media has totally changed who the arbiters are today. Do you think this has made things more interesting and expansive, or murkier and less communal?
It's been great for marketing fashion and beauty products. For models, social media is a superb way to manage your own exposure. Even non-professional models have become a vital source of inspiration for their peer groups as well as for designers. The flip side is perhaps the pressure to share everything with everybody. In the 90s, you could still have a private life. But models can now be true polymaths, entering fields of activism, sustainability, fashion design, technology, wellbeing, acting — they can enjoy multi-track careers. For me, curating a show and editing a book represents a challenging and fulfilling new avenue.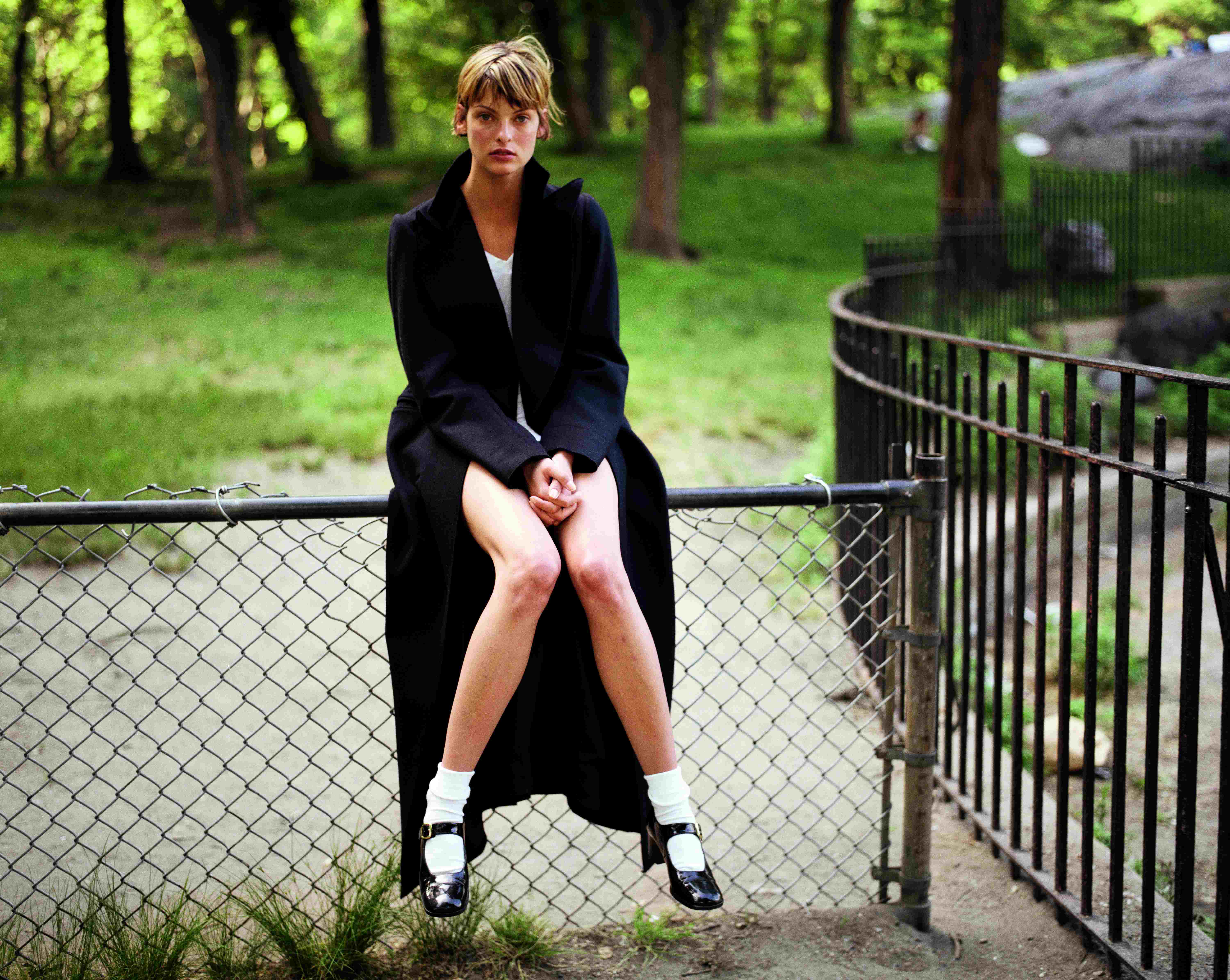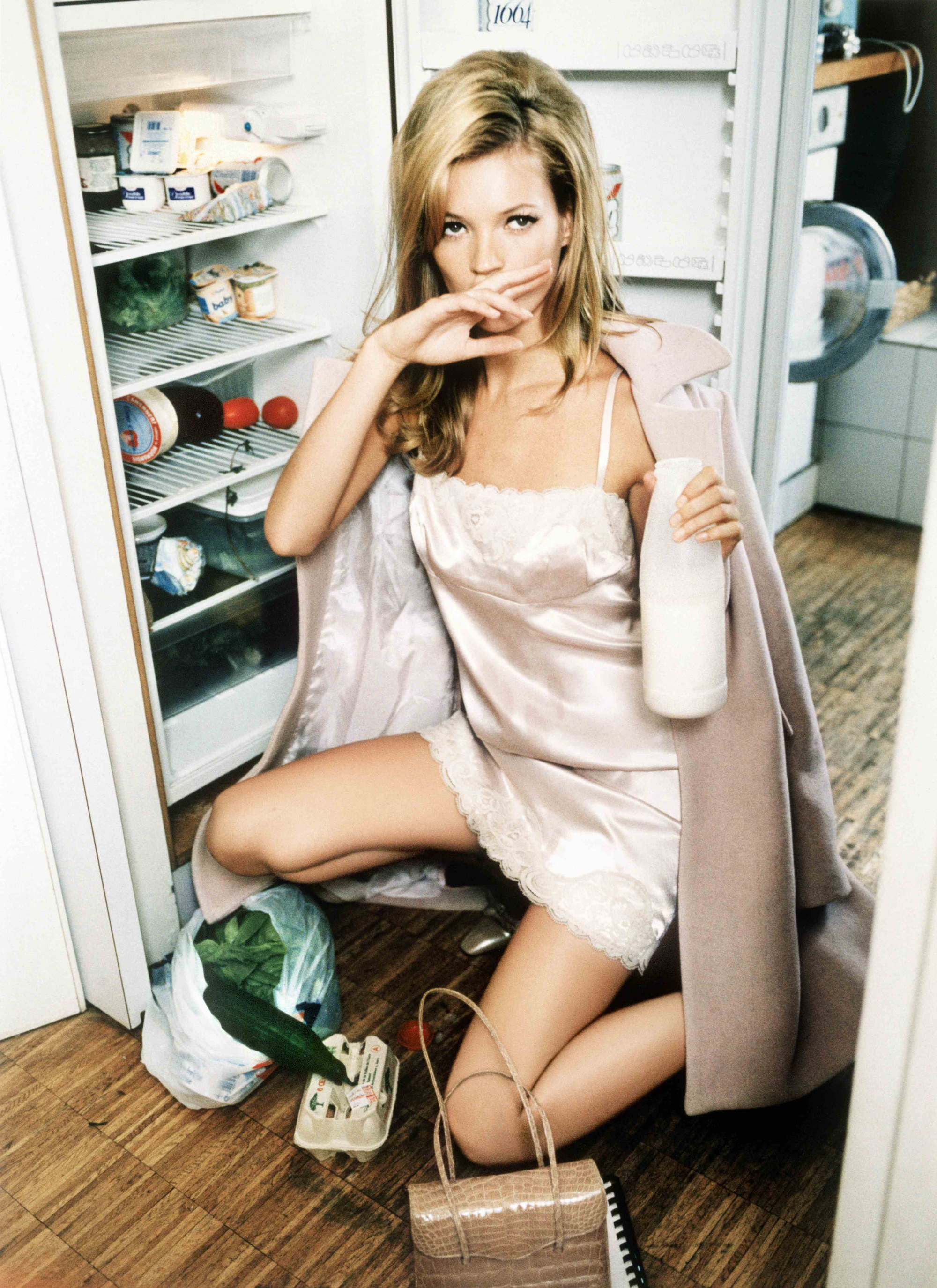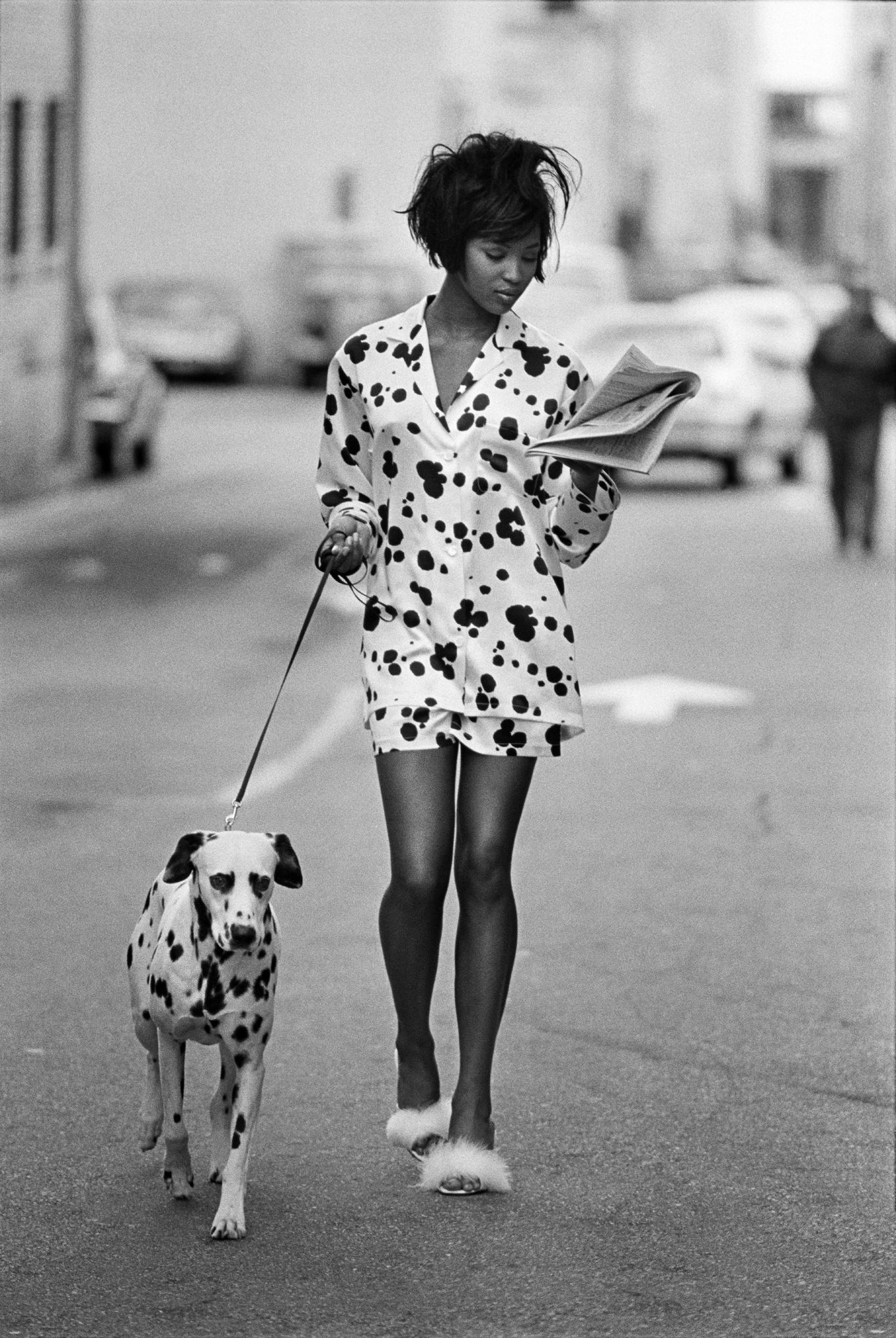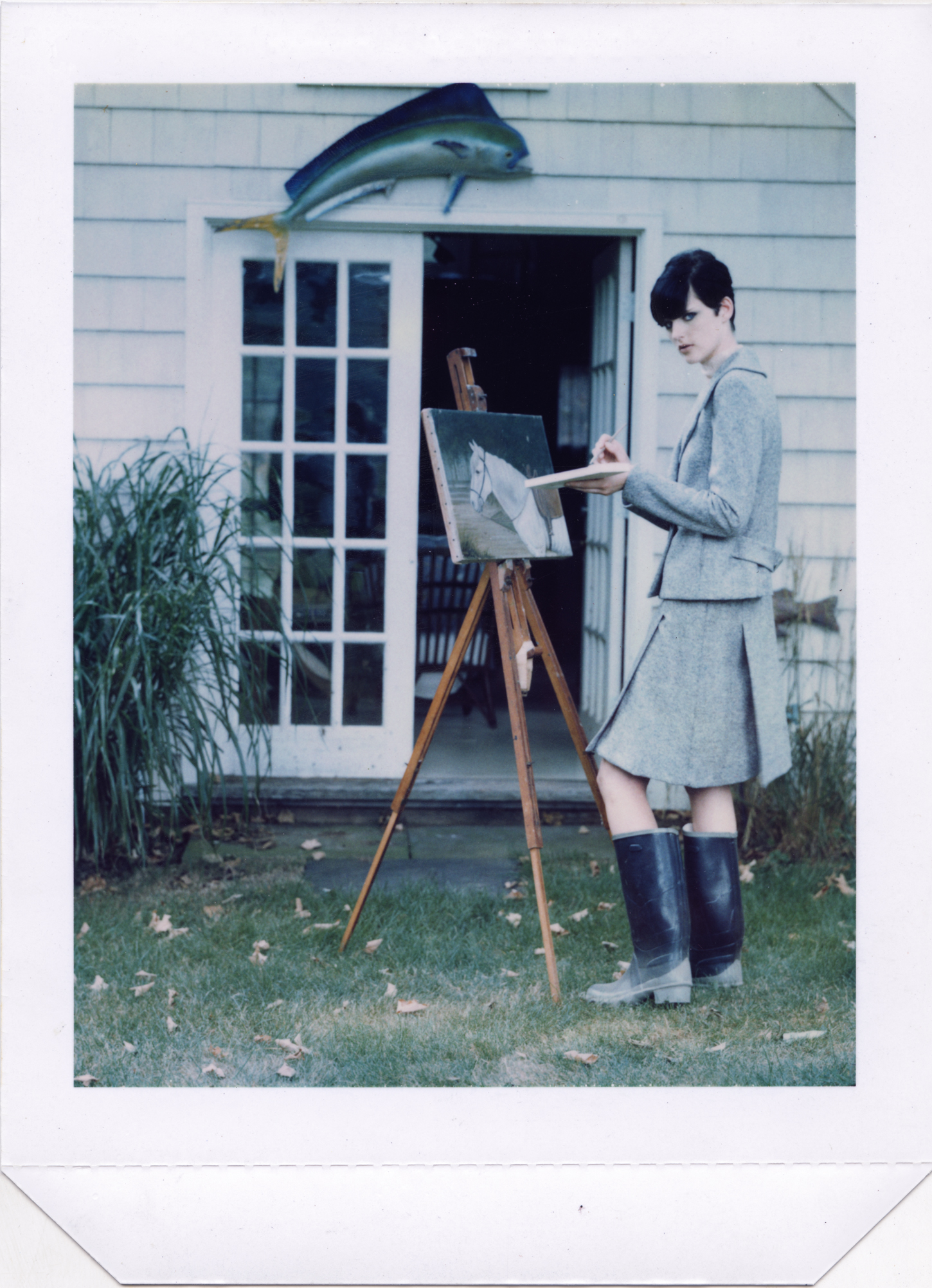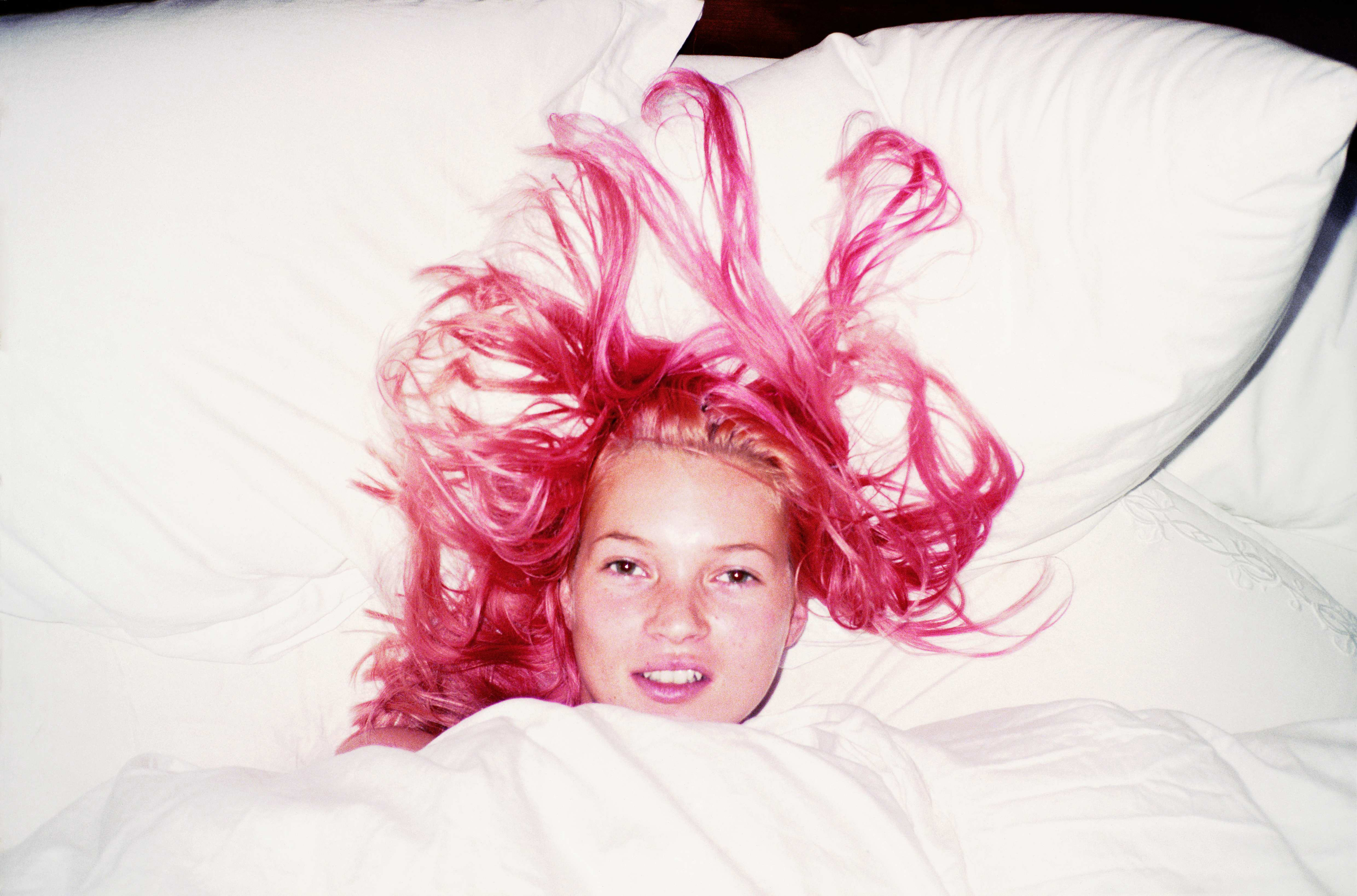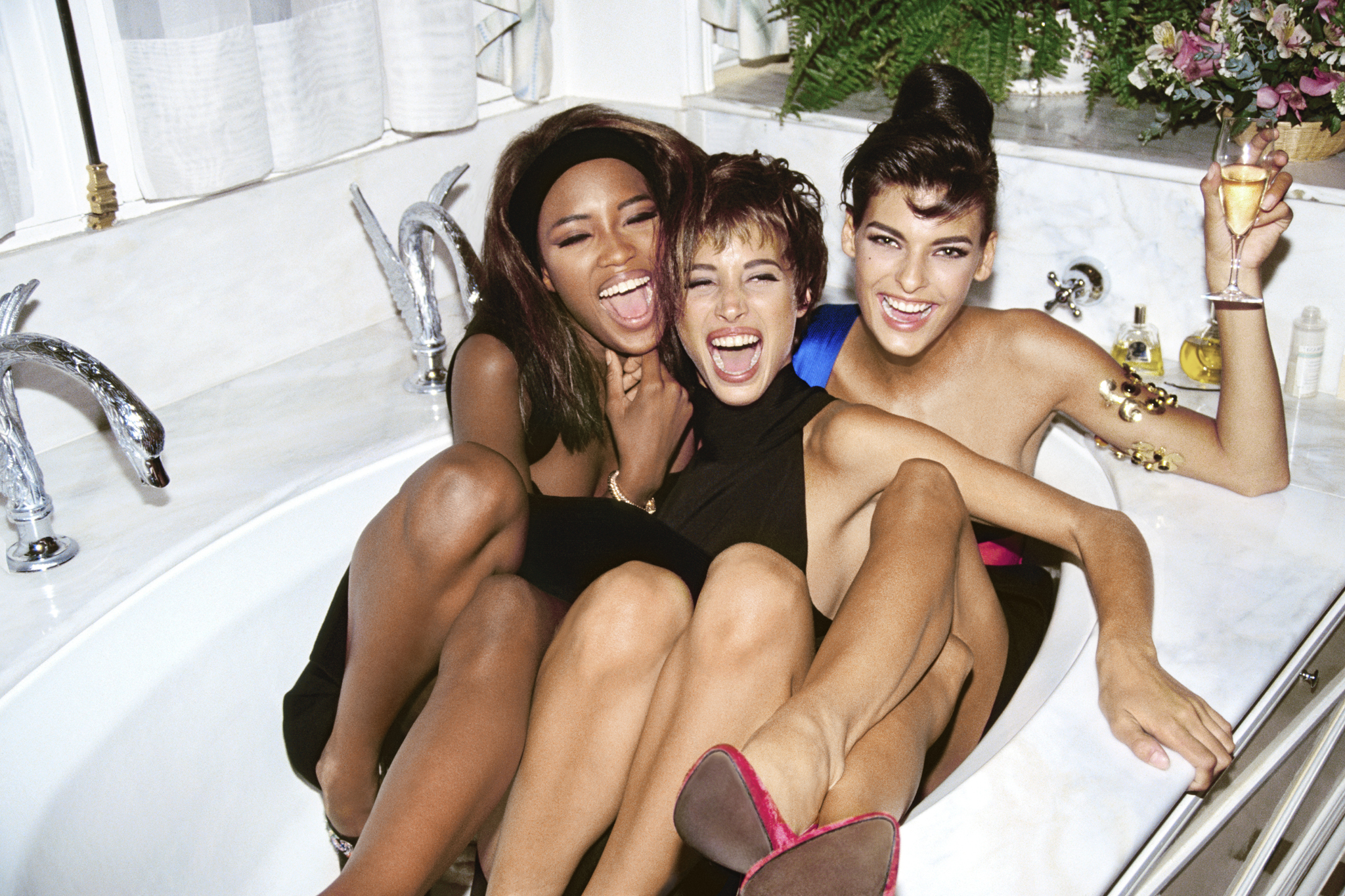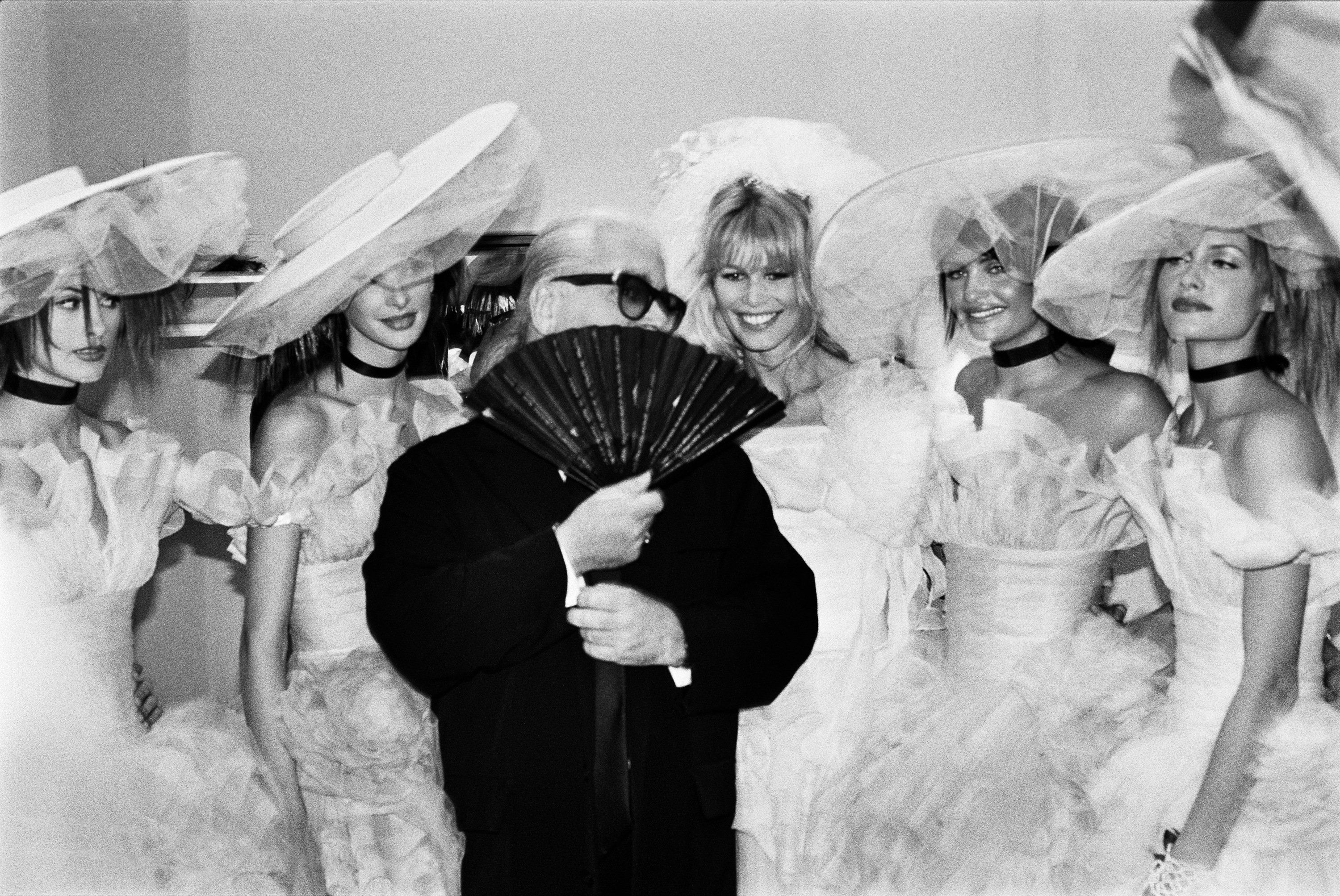 'Captivate! Fashion Photography From the '90s' was edited by Claudia Schiffer and published by Prestel. The accompanying exhibition is on display at Kunstpalast Düsseldorf through January 9, 2022. For more information, please visit kunstpalast.de
Follow i-D on Instagram and TikTok for more fashion photography.