Photos of 90s offices show how much, and how little, has changed
Steven Ahlgren took inspiration from Edward Hopper for his decade-long photo project.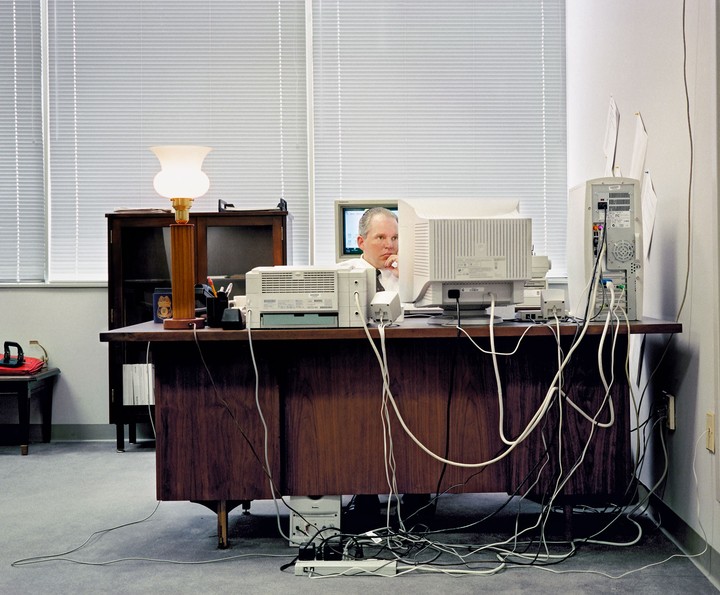 For American photographer Steven Ahlgren, it was the specific drabness of the corporate workplace that provided a unique starting point for what would become a 10-year, cross-country project. Released as a book this month by Hoxton Mini Press, The Office revisits the kind of mundane water cooler culture that's since been replaced with Slack with a tender eye, looking back on what time has lost.
In graduate school, Steven recalls photographing fairs and festivals, before he started work on his office series. "I had photographed these types of events before," he says, "and they felt familiar and full of potential as a way to photograph people, hopefully in the spirit of Garry Winogrand and Robert Frank." Prior to entering grad school, Steven had been working as a banker, first in Orlando and then in Minneapolis. Bored and unfulfilled with this job, in 1987 he began making regular visits to the Walker Art Center to look at Edward Hopper's "Office at Night". Drawing parallels between the painting and his own work environment, he soon found he was more preoccupied with the artistic interpretation of this setting than his own daily experiences.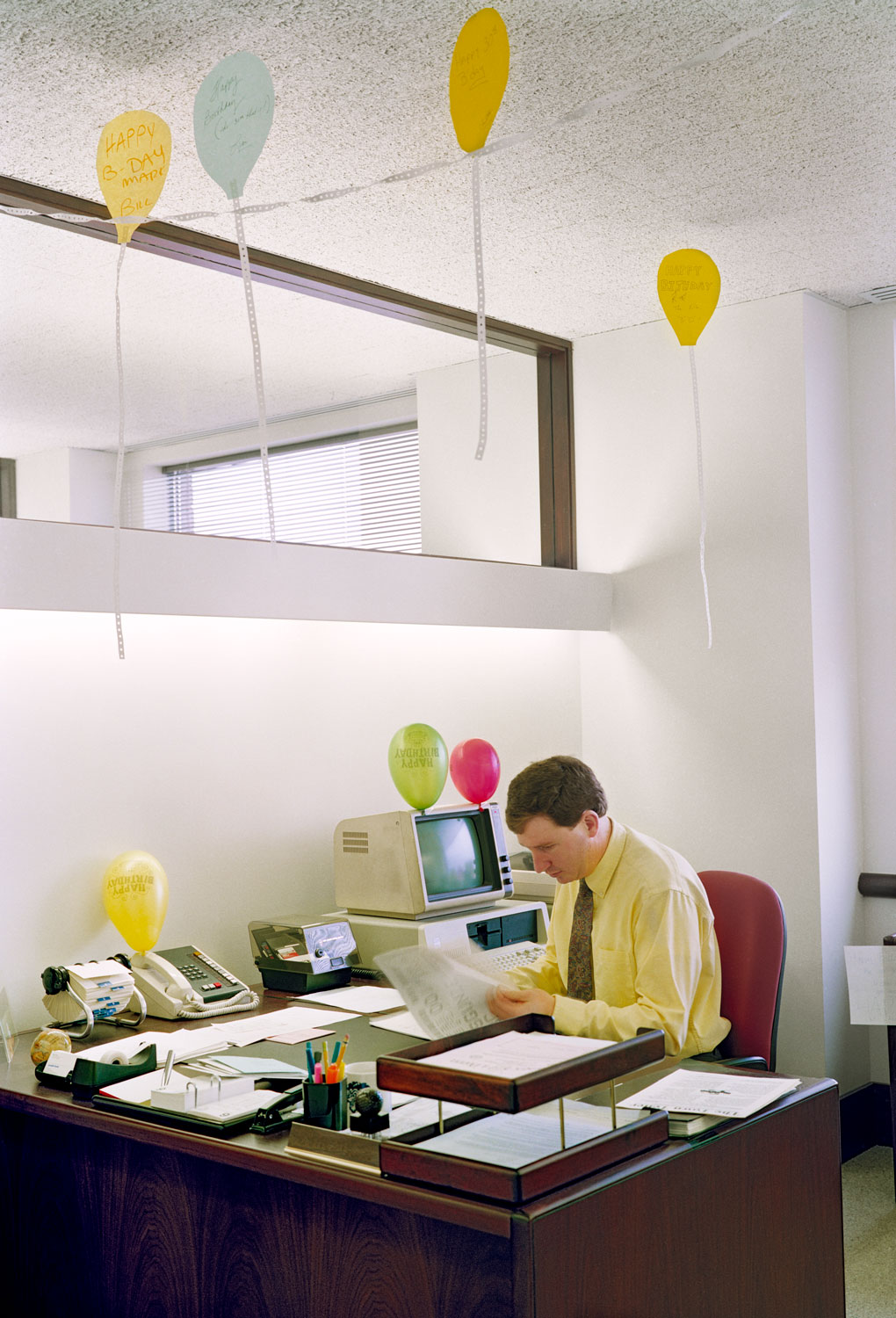 He quit banking sometime after ("I can't recall exactly what pushed me over the edge, but it was a kind of personal crisis") and got a job in a photography lab, taking art history lessons on the side. By the time Steven arrived at grad school he'd been shooting his own stuff for over a year, and in addition to Garry and Frank, had found inspiration in Chris Killip's 1988 book In Flagrante, subsequently shooting a black-and-white series of the industrial areas in New Haven. The work, while still a favourite of the photographer's, was shot down by his classmates at the time, and eventually led him to act on a notice that had appeared in the shared darkroom.
"They were seeking a photographer for various New Haven Chamber of Commerce business events, and I thought it could [turn into] a project," he says. "I photographed these events for a few months — not taking any great photos — but being around all the office workers made me think of going back into [that environment]." It was the work of Anna Fox (particularly her series Work Stations), and Lee Friedlander and Chauncey Hare, who often captured the office environment, that "made me think perhaps something could be done," he adds. What started as a side-job would soon become the images that formed Steven's thesis. He continued working on them post-graduation, attending networking events, and photographing the people there.
Shot in the buildings of insurance and loan companies, law firms and online magazines in Virginia, Massachusetts and Silicon Valley, the pictures were all taken between 1990 and 2001. Featuring white boards, heavy desktop computers and metal filing cabinets, there's little to differentiate between the types of work going on. Similarly, the people occupying each frame are largely white men dressed in shirts and ties.
"There weren't a lot of differences at all," Steven says. "Sometimes a space was more luxurious, but beyond that the scene was all pretty much the exact same: people with phones and computers, and in meetings. All of it was typically lit by windows and overhead fluorescent light. Maybe the computer monitors got a little sleeker and the office fashion changed, but really not that much."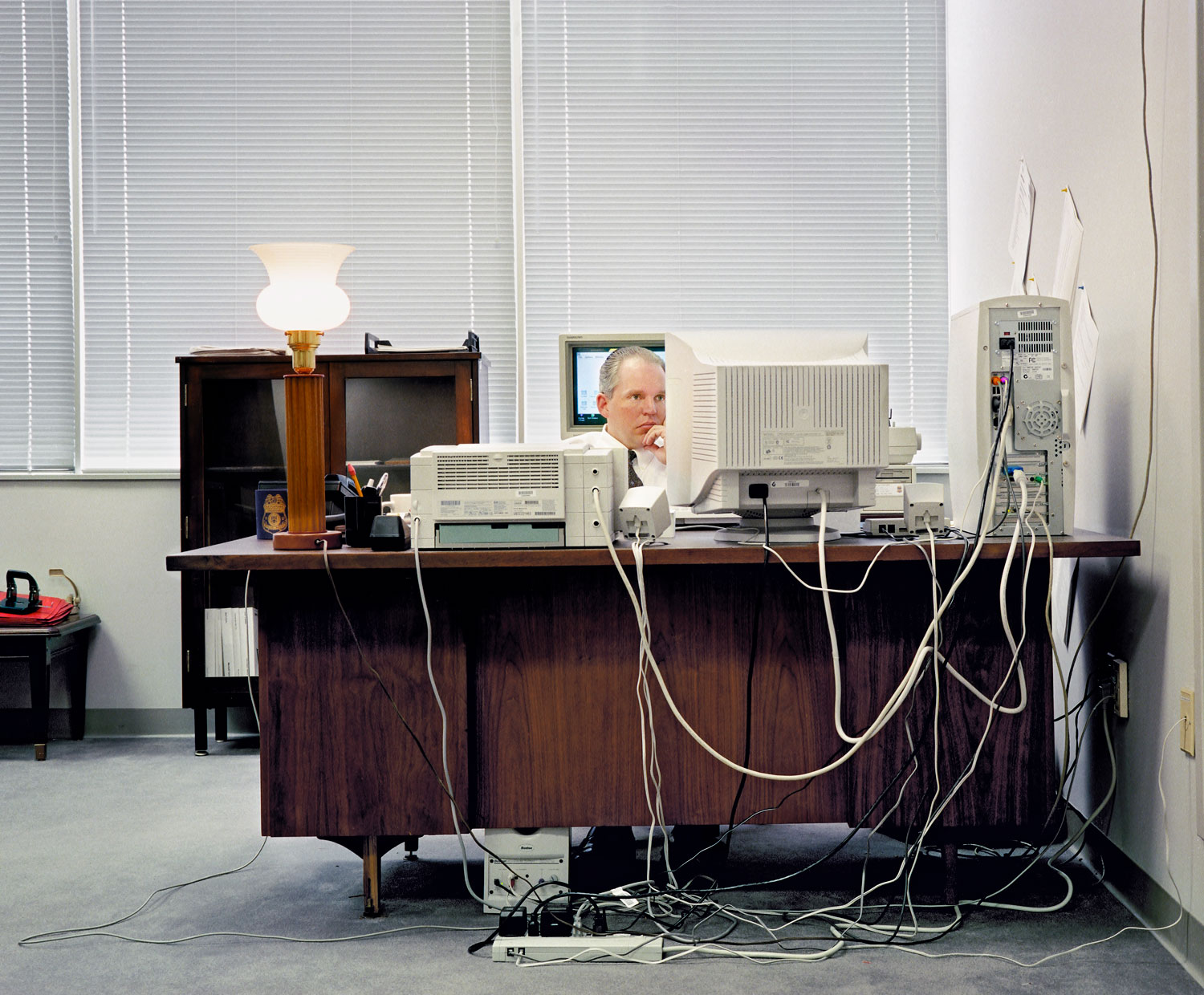 The project concluded in 2001 as Steven's interest faded in tandem with the arrival of his children and a change in lifestyle. "Looking at the pictures now, I still like many of them. A few even evoke the same feeling I got from the Hopper painting," he says. While he never explicitly sought to capture his likeness in the series, one photograph of a young man making photocopies remains particularly familiar. "I'm sure I looked exactly like that, lost and questioning why I was still at the bank. But of course, the man depicted might have actually been very fulfilled. Perhaps he is now the CEO. I've come to learn that in the end, a photograph is fiction and you can take from it whatever story means something to you."
'The Office' is available now via Hoxton Mini Press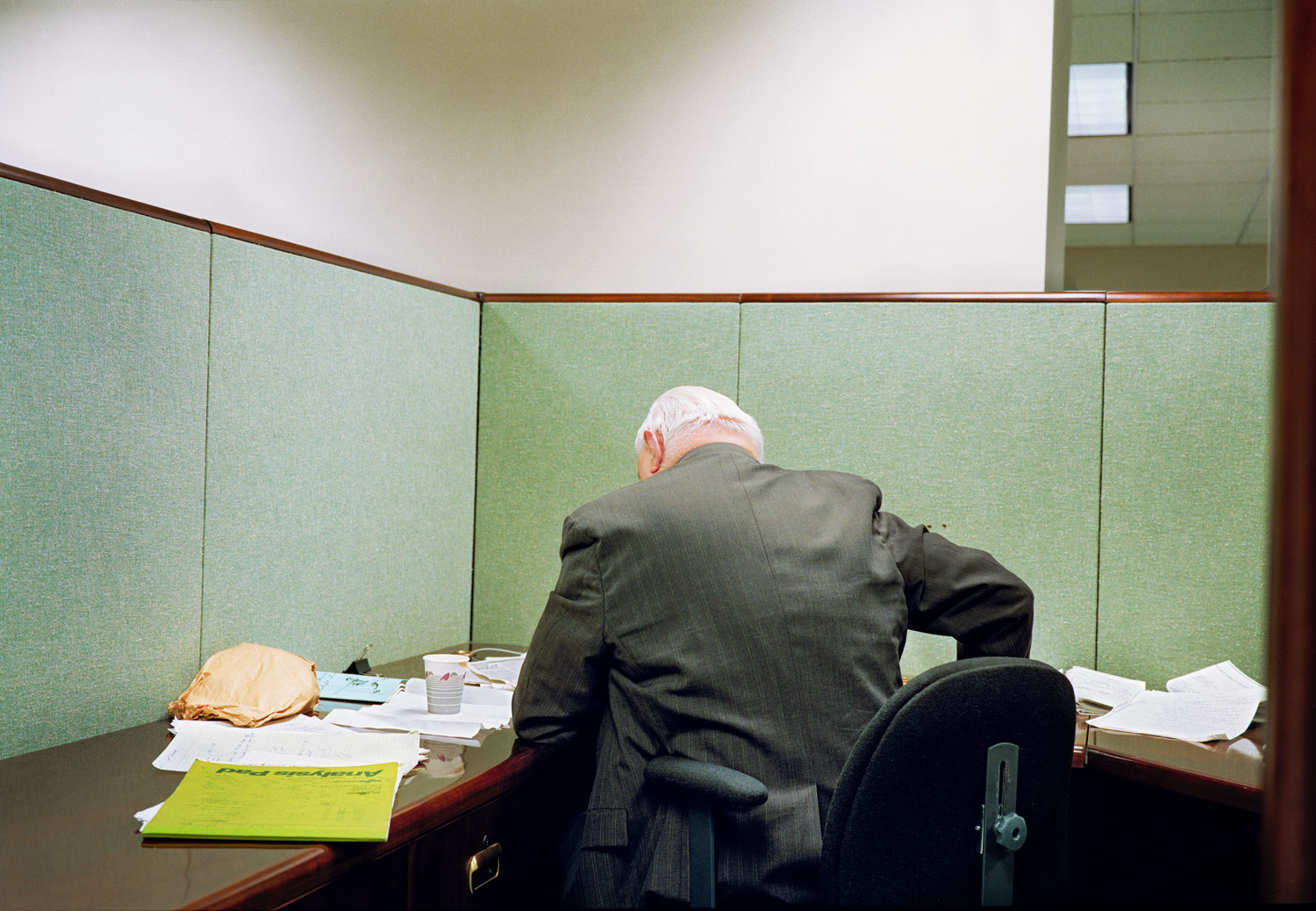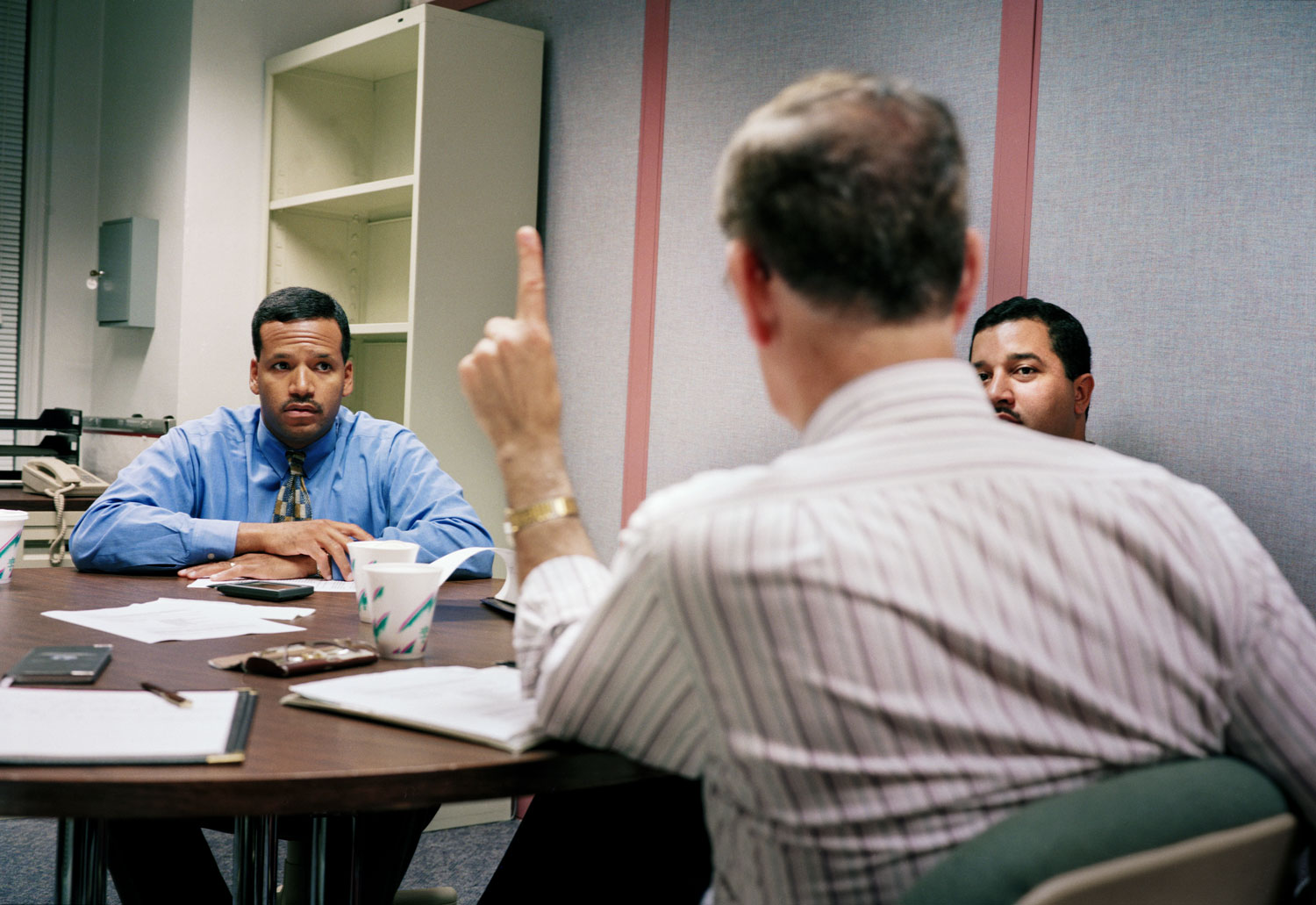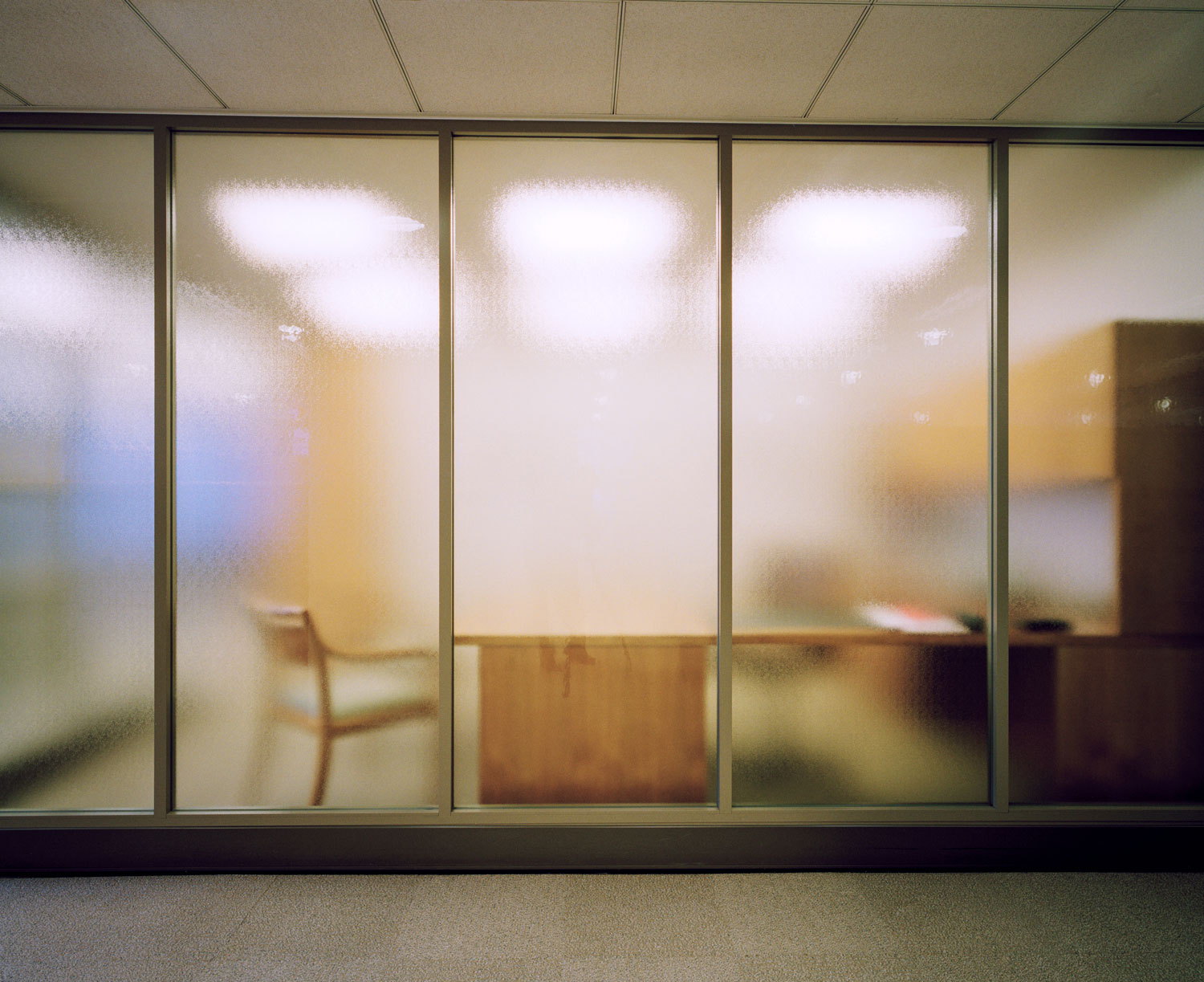 Credits
---
All images courtesy Hoxton Press