Images courtesy of Chanel
Chanel's Cruise 2023 show was an ultra-glam homecoming
Princesses! Movie stars! Casinos! Race cars! Superyachts! Chanel's latest show in Monaco was all about life in the fast lane.
Images courtesy of Chanel
There's nothing quite like a night out in Monte Carlo. Officially the most expensive place in the world to buy property, the destination is a hideout for real-life Bond villains and European princesses; a teeny town located in the glitzy principality of Monaco. It's a place shrouded in mystery and glamour, widely considered the brightest – albeit the smallest – jewel of the Riviera. It was here, set against a picturesque backdrop of villa-dotted cliffs and the yacht-peppered bright-blue waters of the Côte d'Azur, that Chanel staged their Cruise 2023 show yesterday.

Monaco has a long-standing significance to the house, given that Coco Chanel built her villa La Pausa 1929 in nearby Roquebrune-Cap-Martin, overlooking the principality. The late Karl Lagerfeld was also a fan, having famously made La Vigie – a pearl-white Belle Époque villa in Monte Carlo – his summer residence from the end of the 1980s to the beginning of the 2000s. It's where, in the 90s, he shot iconic Chanel campaigns including the 1991 ads starring Linda Evangelista and Christy Turlington in sequinned scuba suits.

Naturally, the pontoon of the Monte Carlo Beach club was the perfect location to present Cruise 2023 — the first IRL show the house has staged outside Paris in years.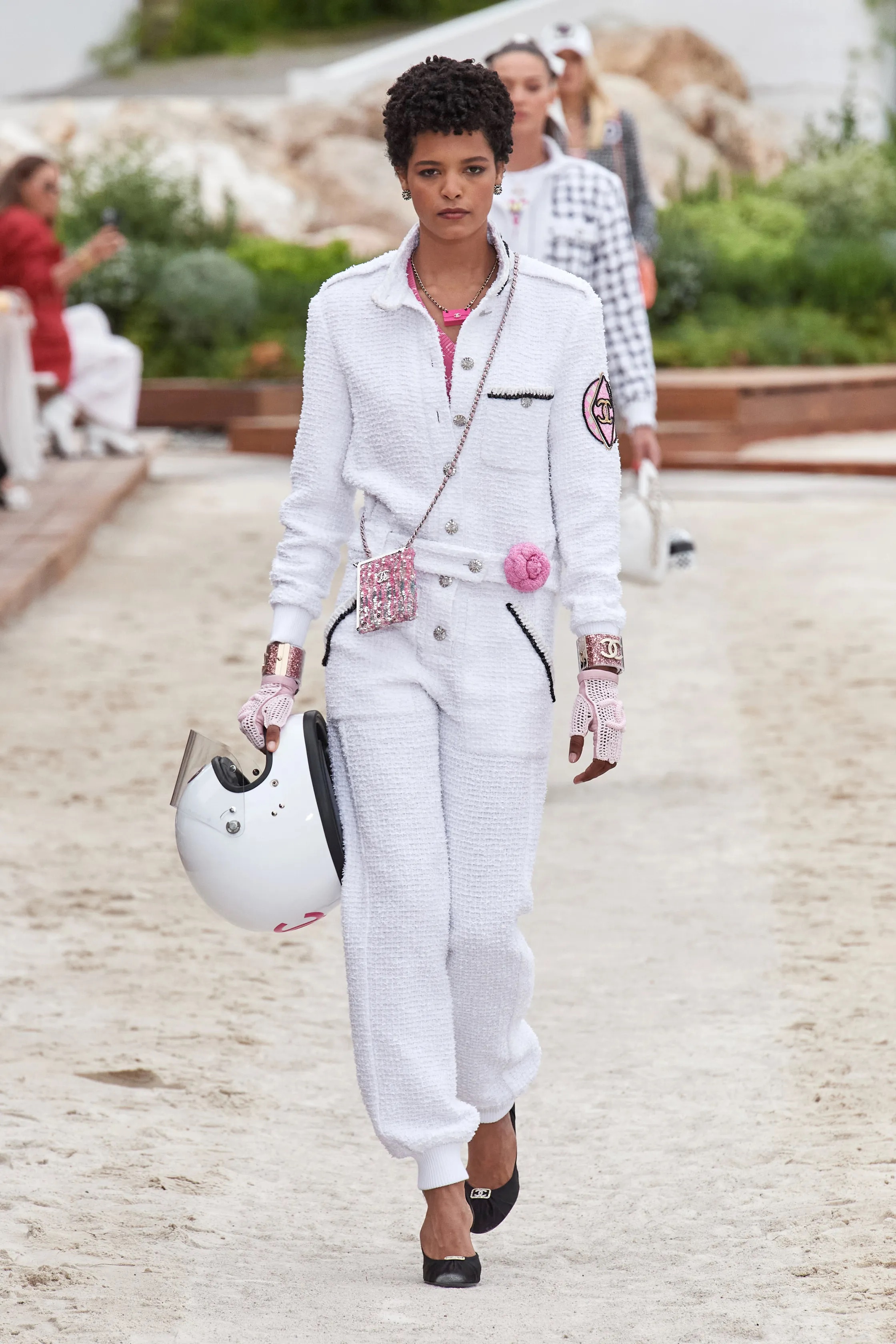 There was another personal connection at play, too, given that Charlotte Casiraghi, a Monagesque princess, is the front-running muse to Chanel's creative director Virginie Viard – just as her mother, Princess Caroline of Monaco, was to Karl. Back in March, Charlotte closed the house's SS22 couture show on horseback, having also fronted campaigns with her Hollywood good looks (her granny was Grace Kelly, after all); run a Chanel book club centred on women writers; and hosted bimonthly literary salons at 31 Rue Cambon. Given her family are royalty in this minuscule country, it made sense that Chanel would make the most of its monogamously exclusive Monagesque relationship, becoming the only brand who could paint the town white-black-and-beige, with double-C flags at full mast.

Monaco is a bit like Chanel in that's feels wildly mythological, almost as if it's not actually a real place. Princesses! Movie stars! Casinos! Race cars! Superyachts! Just like those tweed jackets and quilted bags, the clichés are deliciously timeless, making them ripe for pastiche. Which is what Virginie set out to do with her Monaco-inspired collection – full of the kind of witty irreverence that Karl would incorporate into his thematic spectacles of High Camp each season. Usually more rooted in the effortlessly chic style of Nouvelle Vague heroines and denim-and-tweed Left Bank girlies, Virginie went deep into the kaleidoscopic kitsch.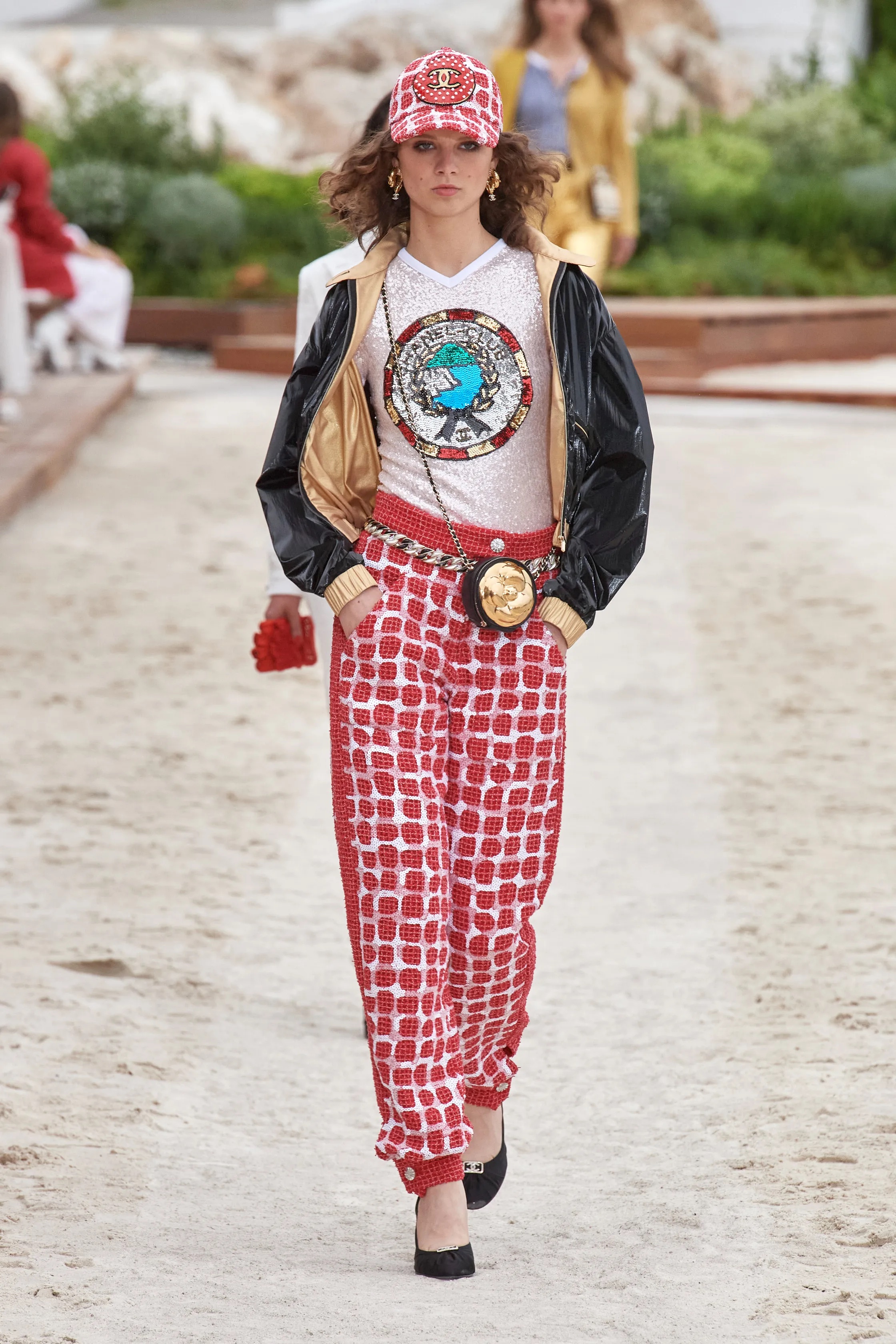 The show opened with Grand Prix racing flag checks on diaphanous chiffon dresses and bouclé mechanic overalls (not unlike RuPaul in the opening sequence to Drag Race, or that scene in Charlie's Angels); as well as Senna-style baseball caps, Formula 1 superfan T-shirts and MOTOMAMI biker jackets. There were also a plethora of novelty accessories – from Casino slot machine purses and helmet handbags, to decks of cards, Lilliputian-sized bags dangling from chain necklaces and ropes of pearls. There was also gold, of course, in the form of leather trousers and lamé-lined tweed jackets (because everything comes gilded in Monaco) and sporty white tennis sets, worn with rackets and trainers and bandeaus under tweeds. Striped cotton shirting, the kind you might throw over a bikini as the evenings draw in on holiday, came with Lagerfeldian high white collars and bouquets of sequinned flower plastrons – the intricate handiwork of the Lesage ateliers.

More than anything, it had the variety and breezy sensibility of a true Cruise collection – full of Chanelfied summer staples that wealthy customers will undoubtedly snap up now travel restrictions have eased. That's what Cruise is all about. In fact, just over a century ago in 1919, Coco Chanel invented the very concept of it when she presented a Paris collection outside of the seasonal fashion schedule, specifically designed for women travelling to warmer climates in the winter months.

Over the years, under Karl, the house's Cruise shows have taken place everywhere from Havana and Seoul, to Salzburg, Santa Monica and Dallas. Monaco, by comparison, felt far more intimate and local. Post-show, a candlelit dinner was held at Karl's former villa; the upstairs rooms staged to resemble his interiors at the time. In many ways, Cruise 2023 felt like a homecoming — after all, for Chanel, there's no place like Monaco.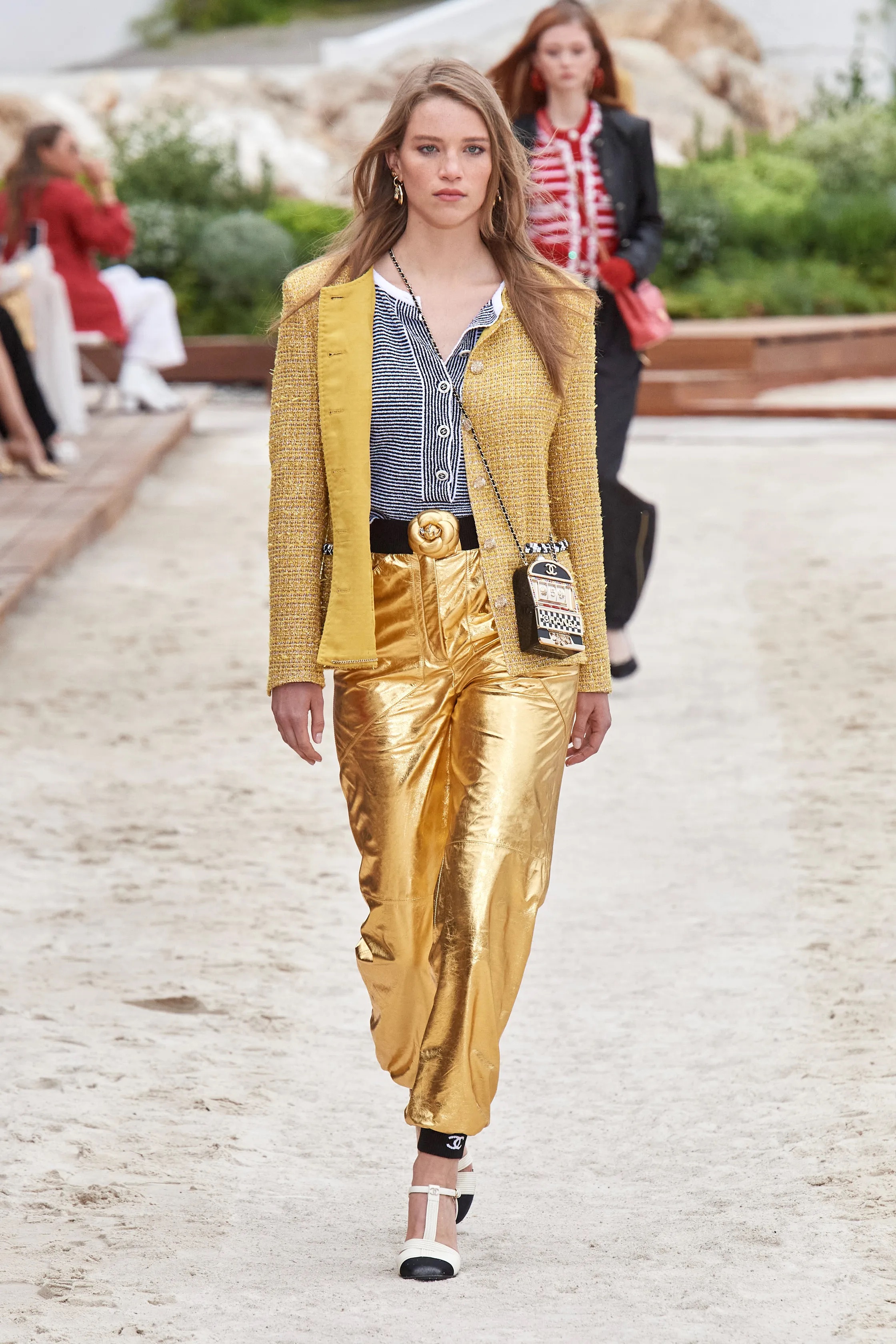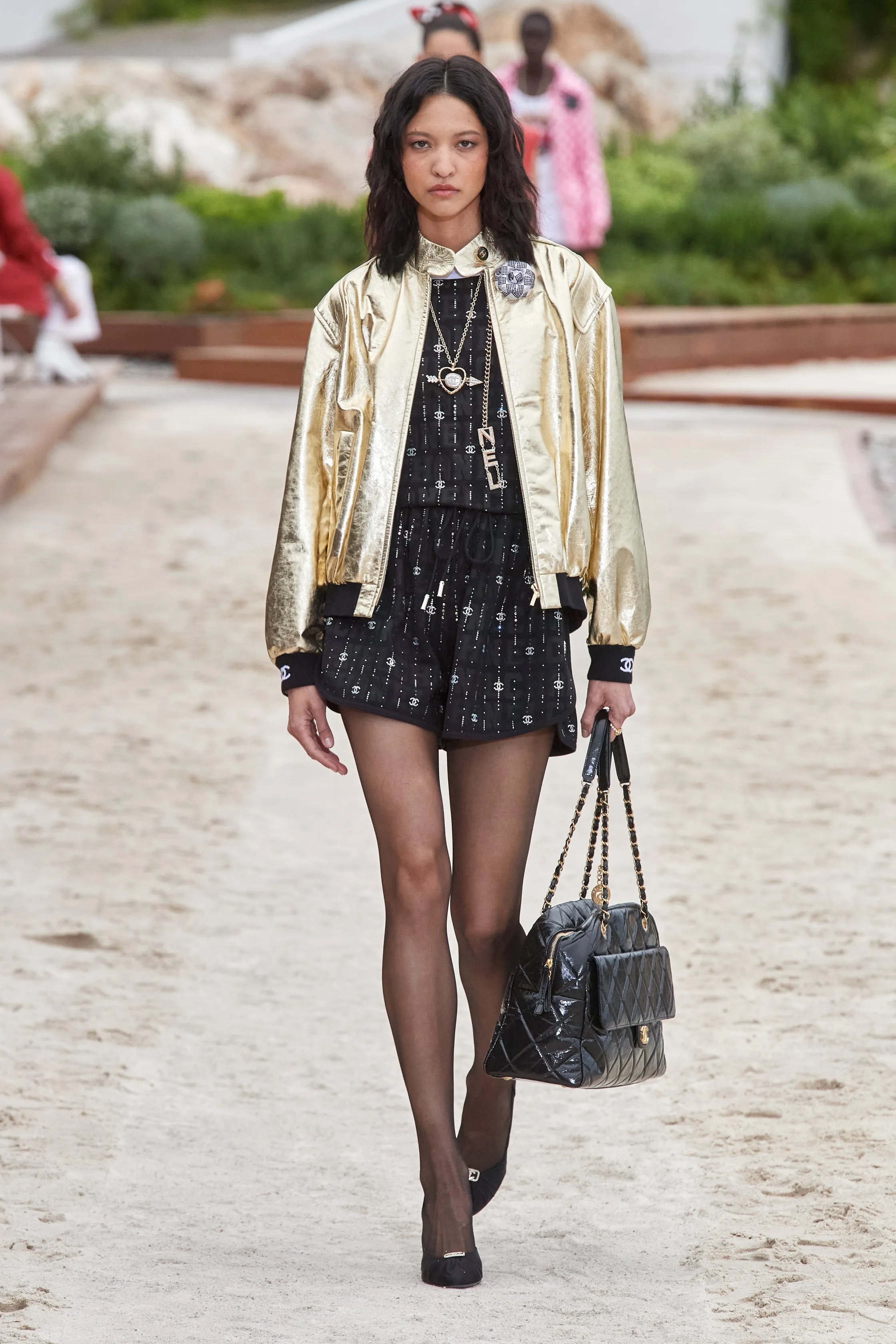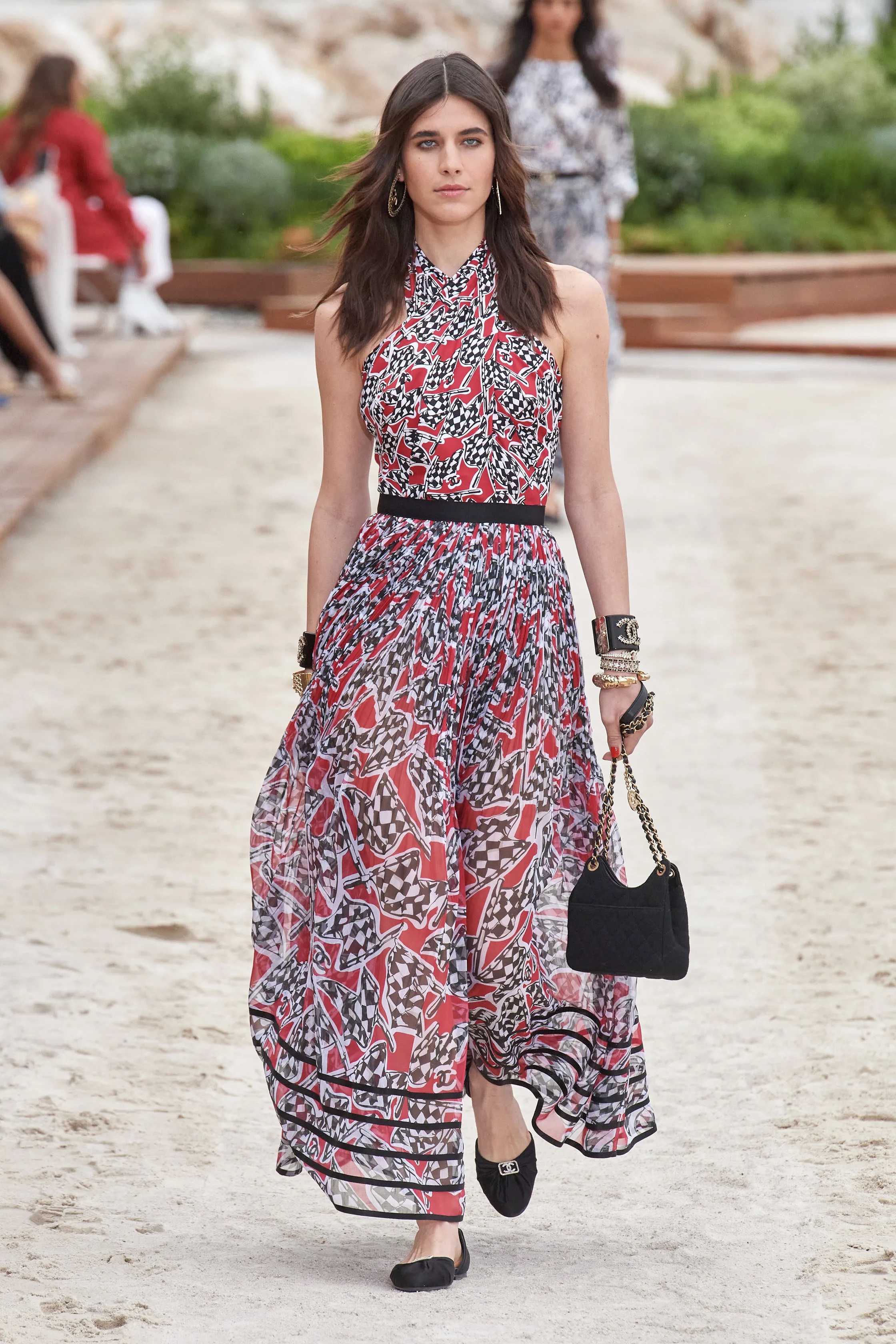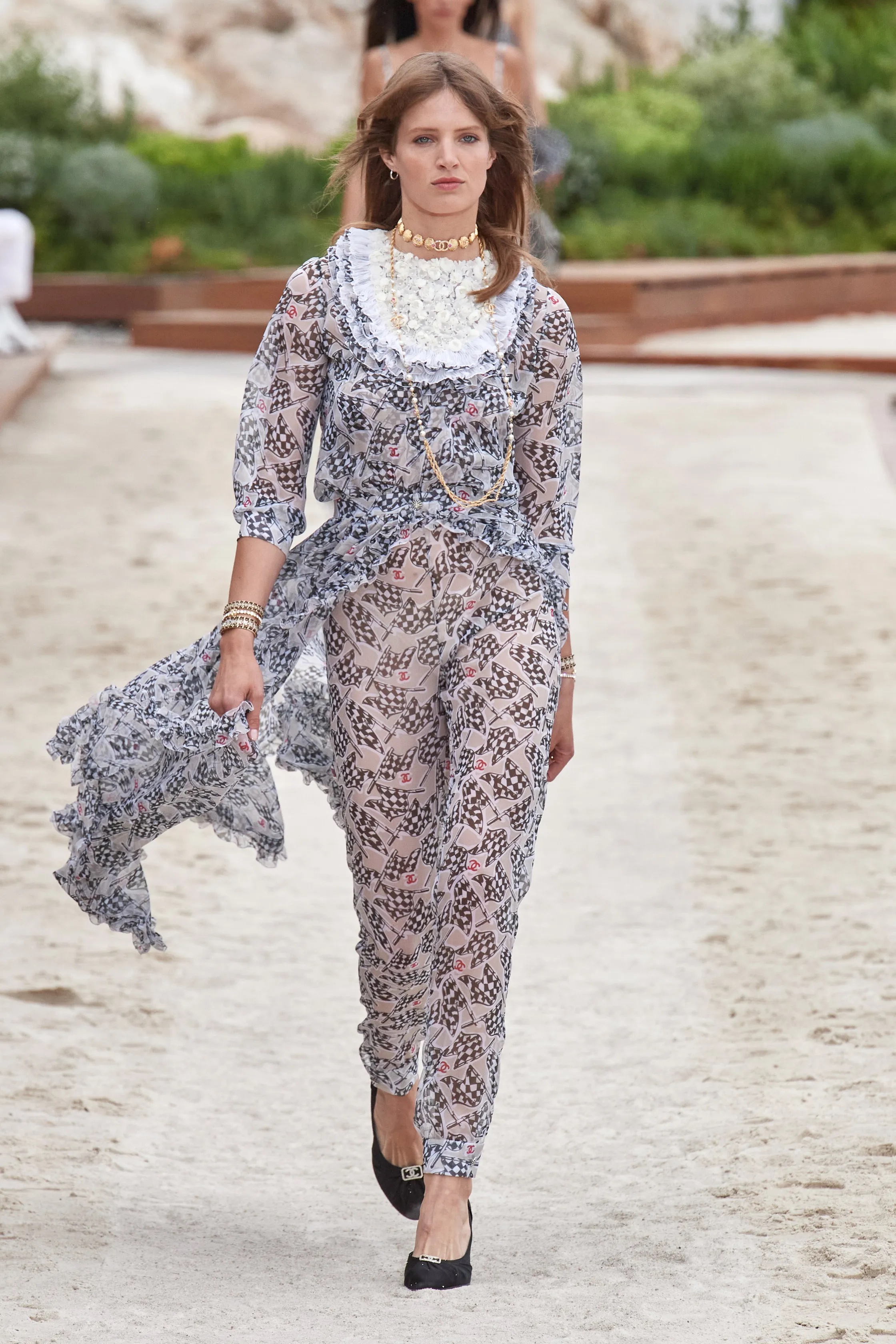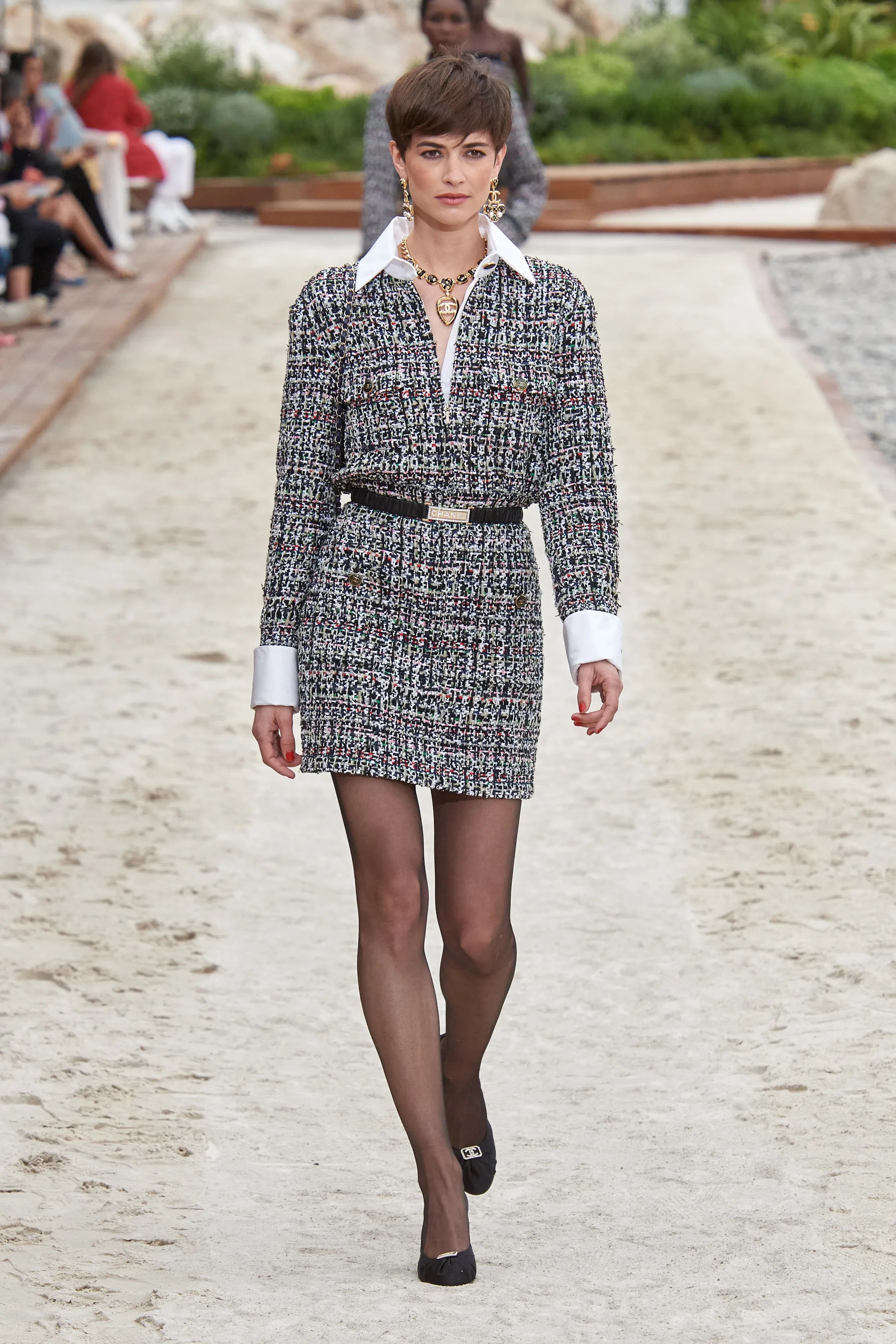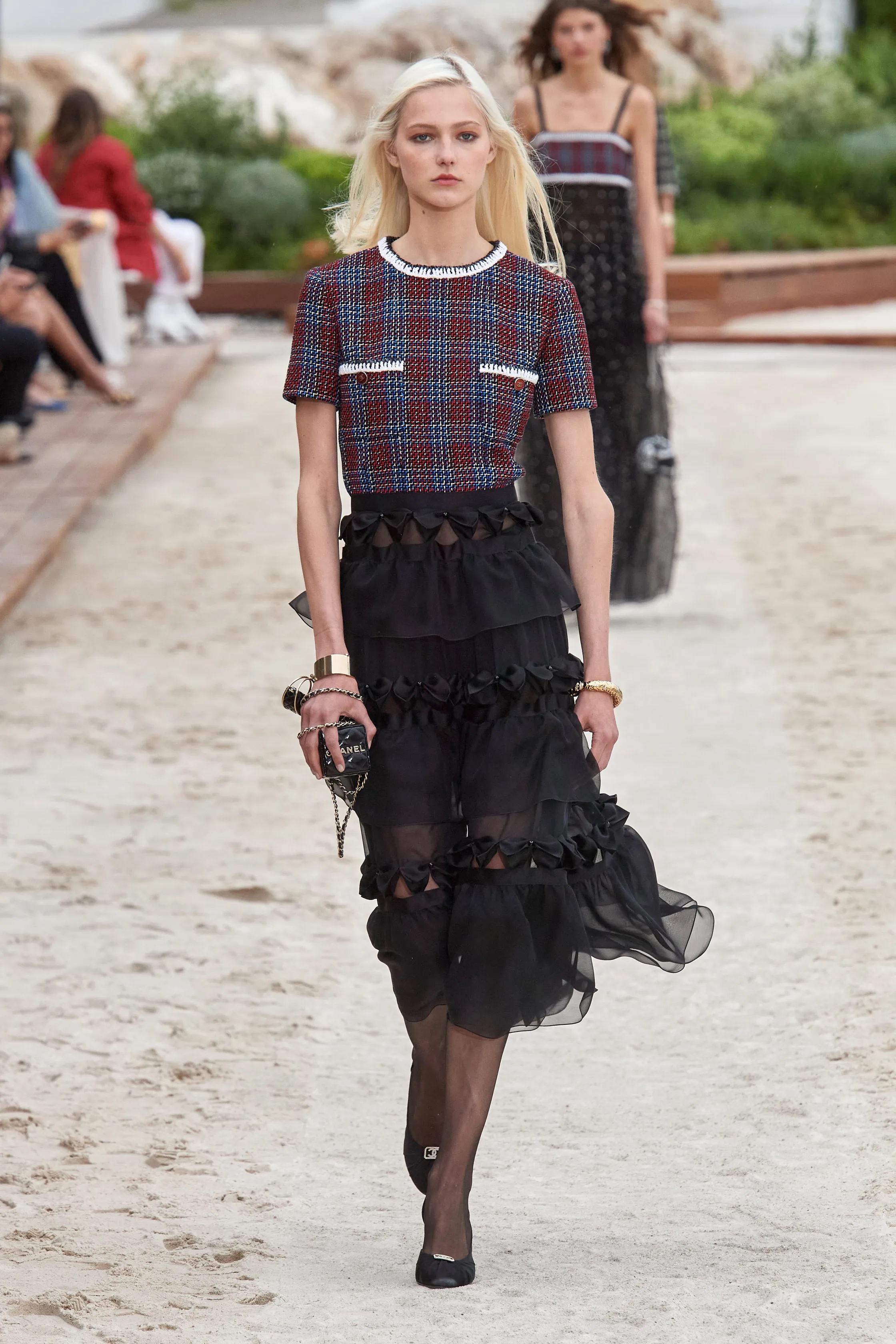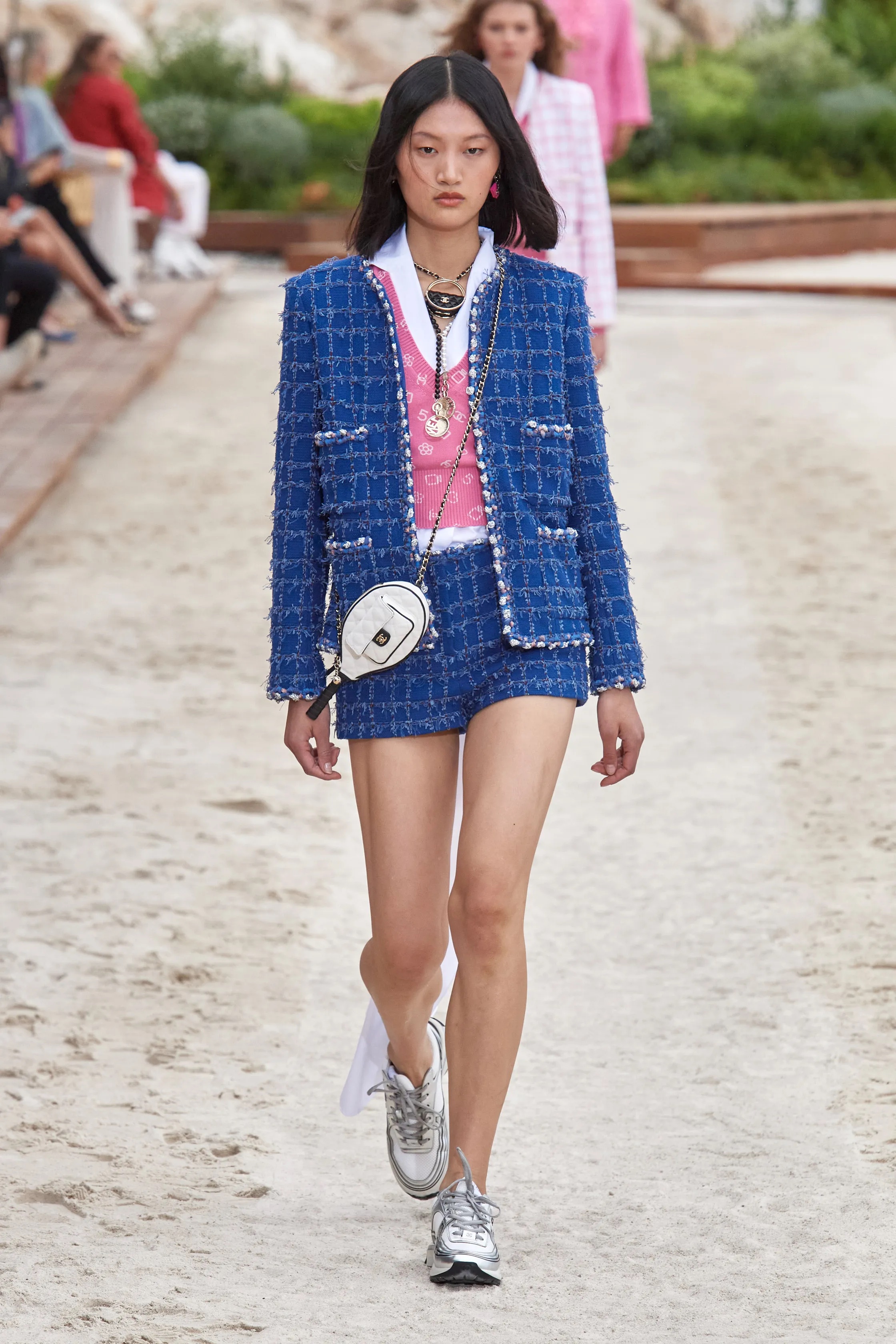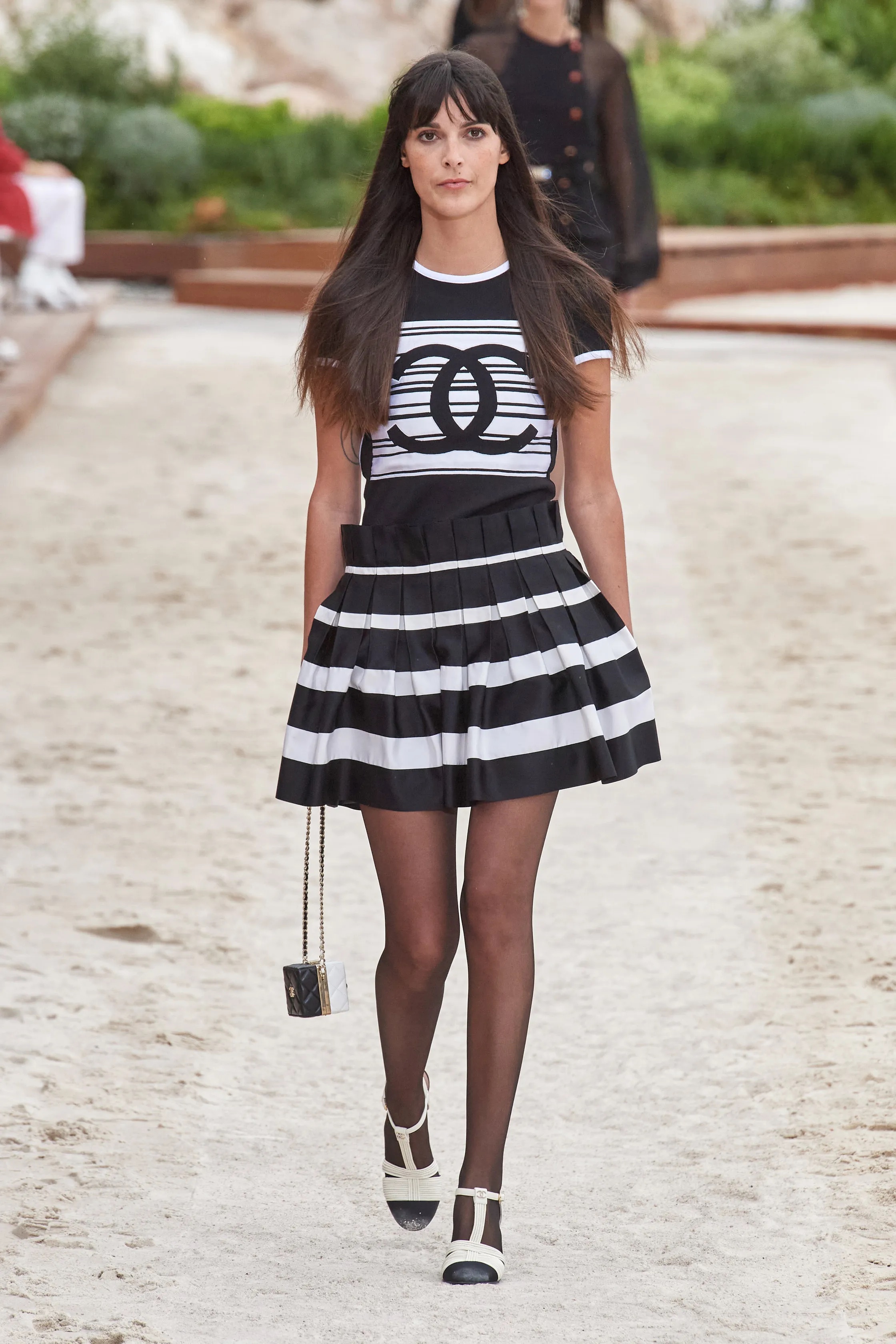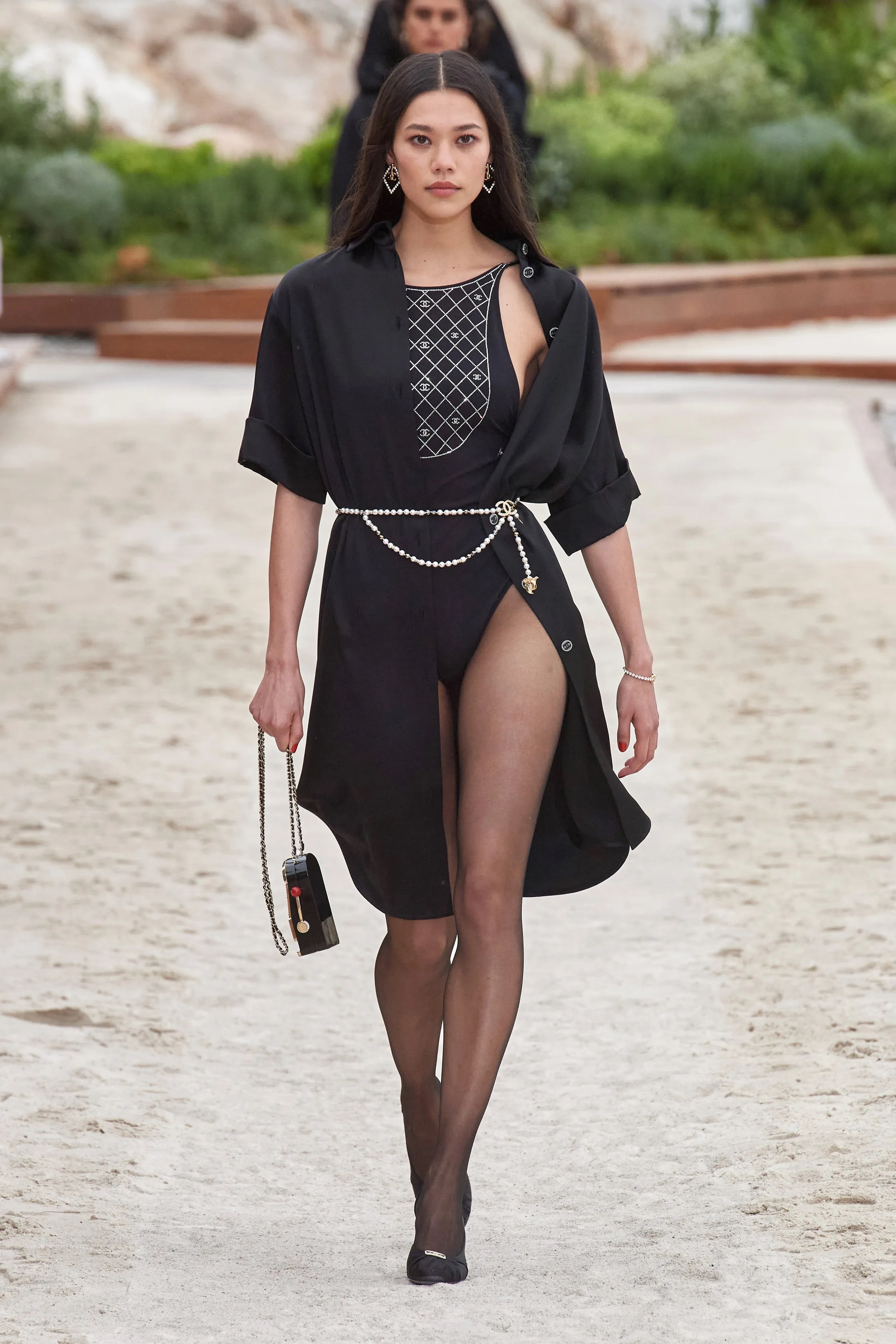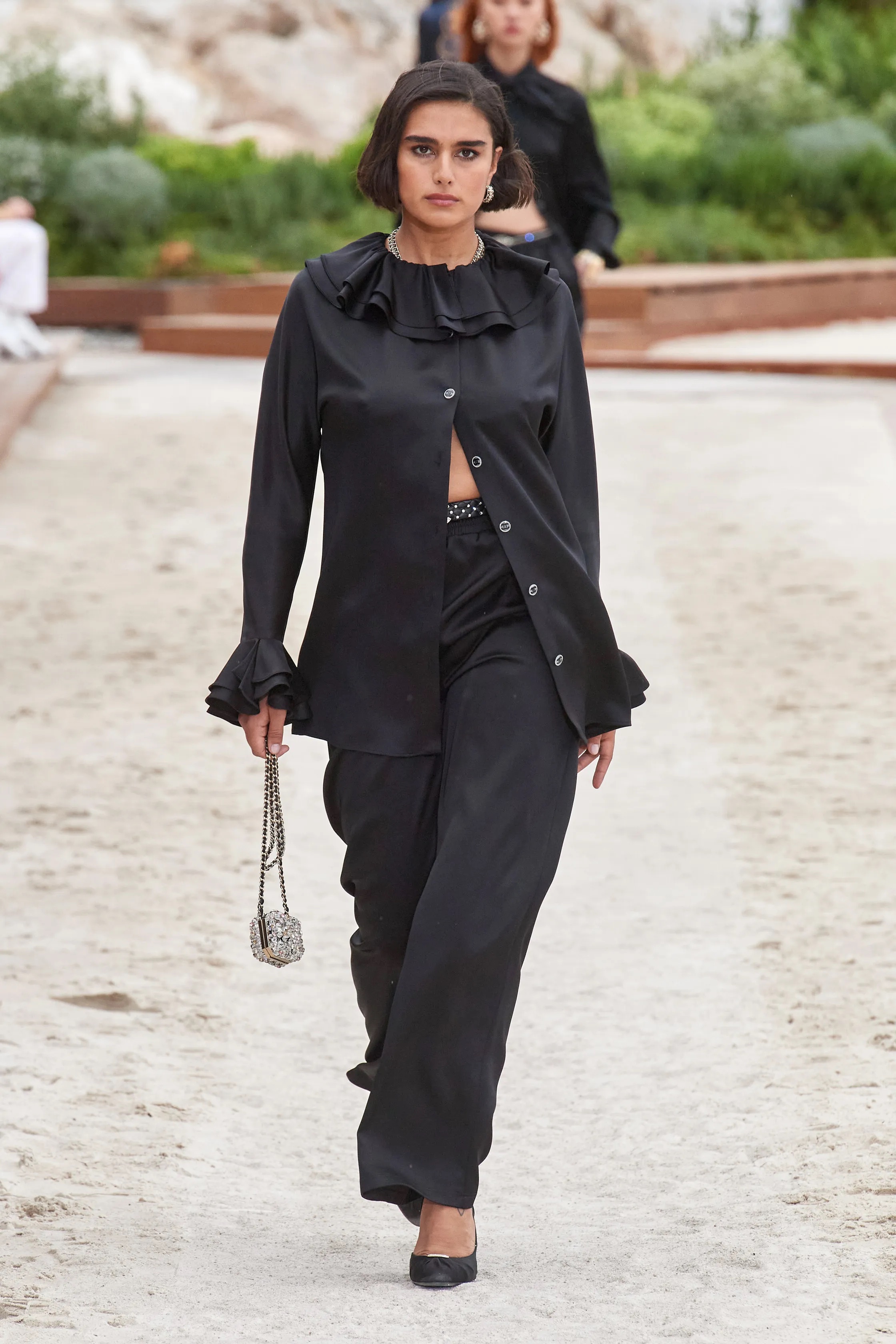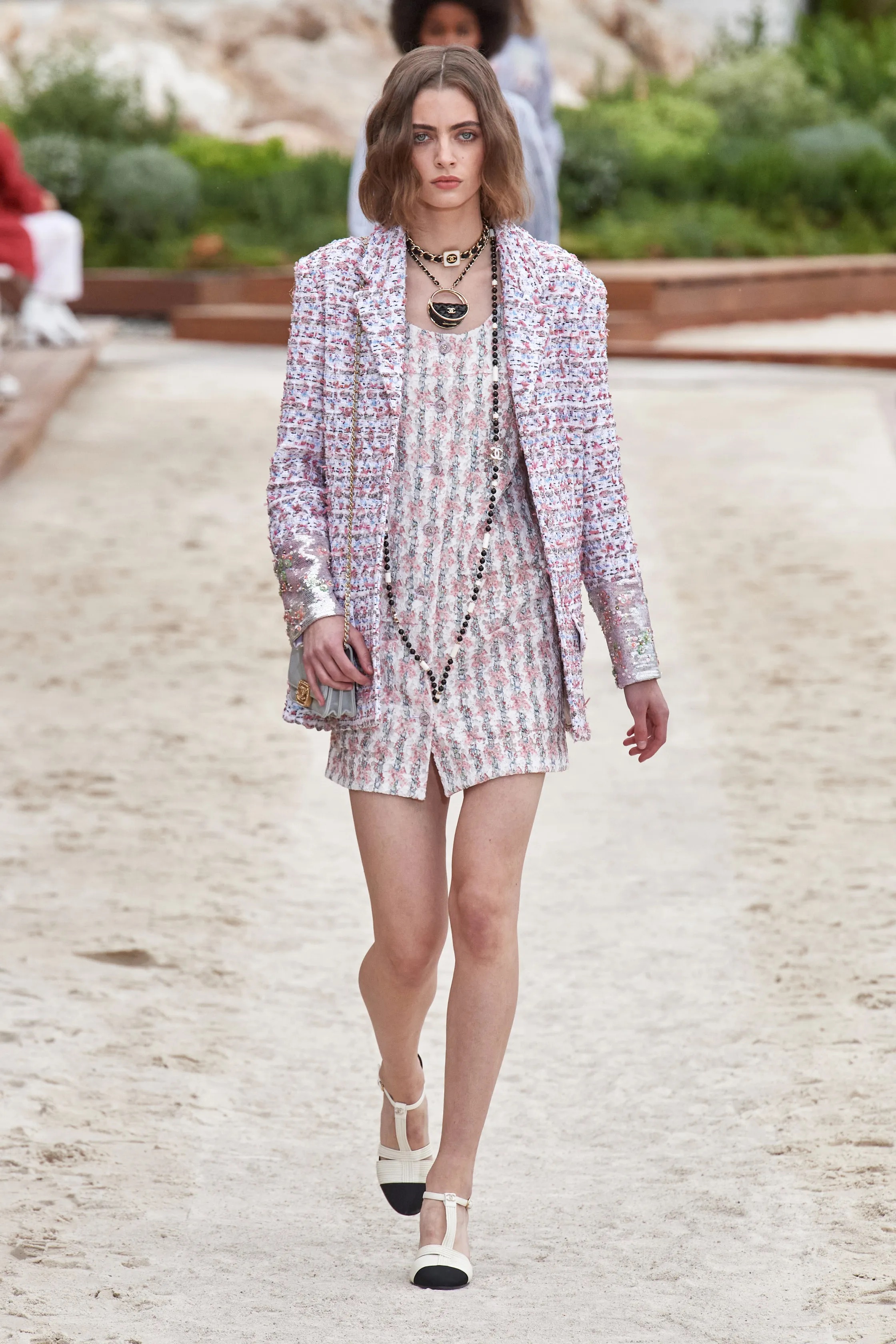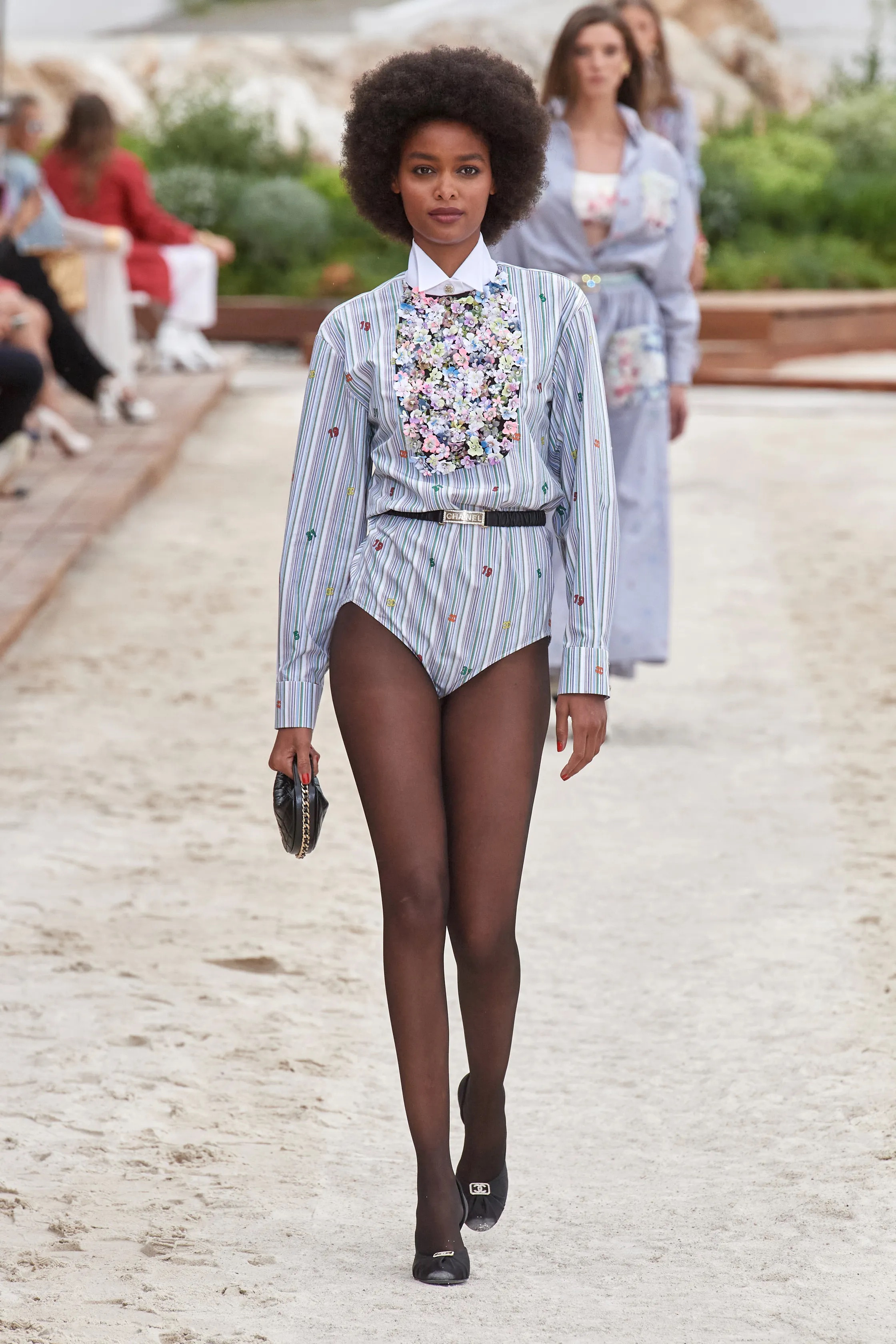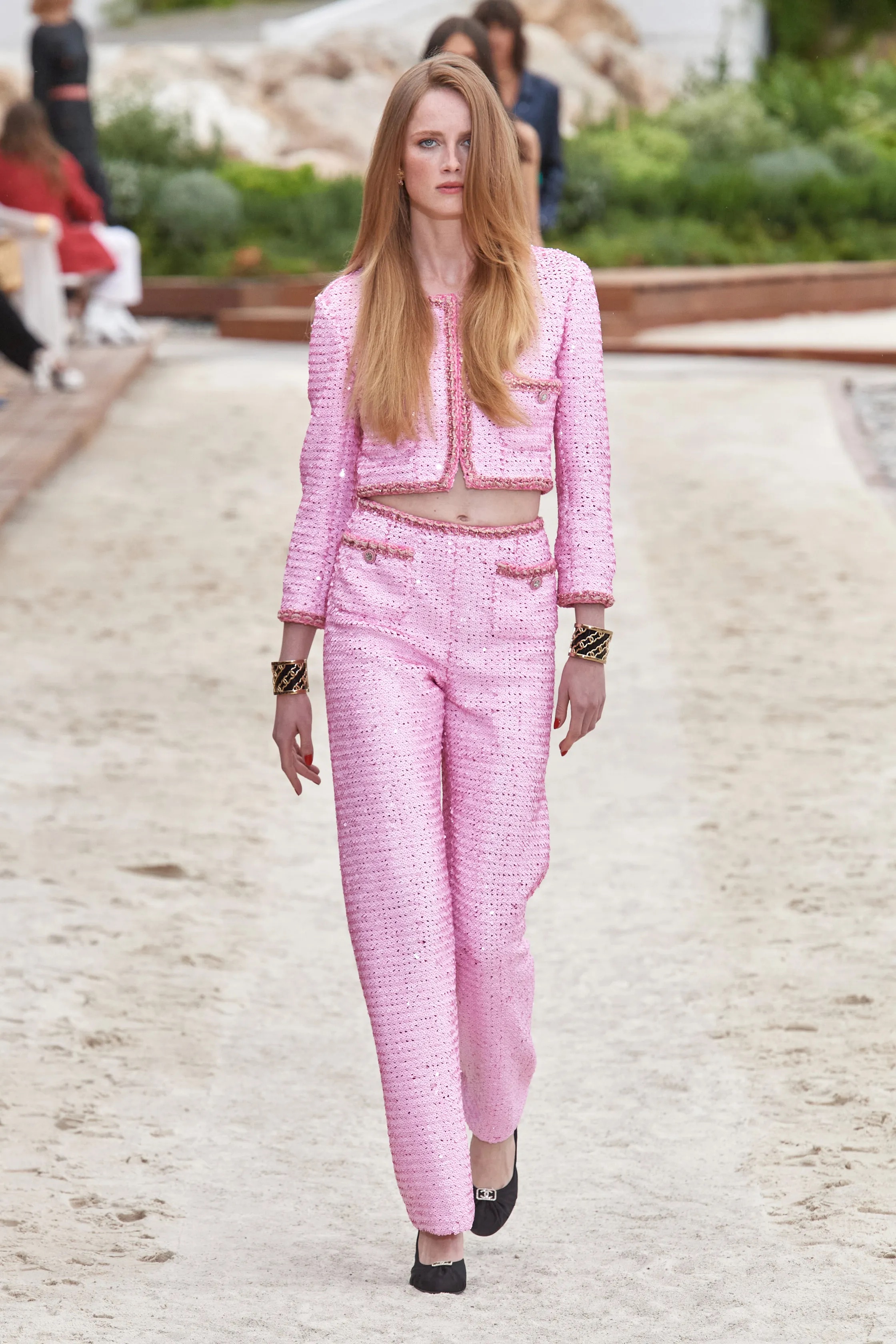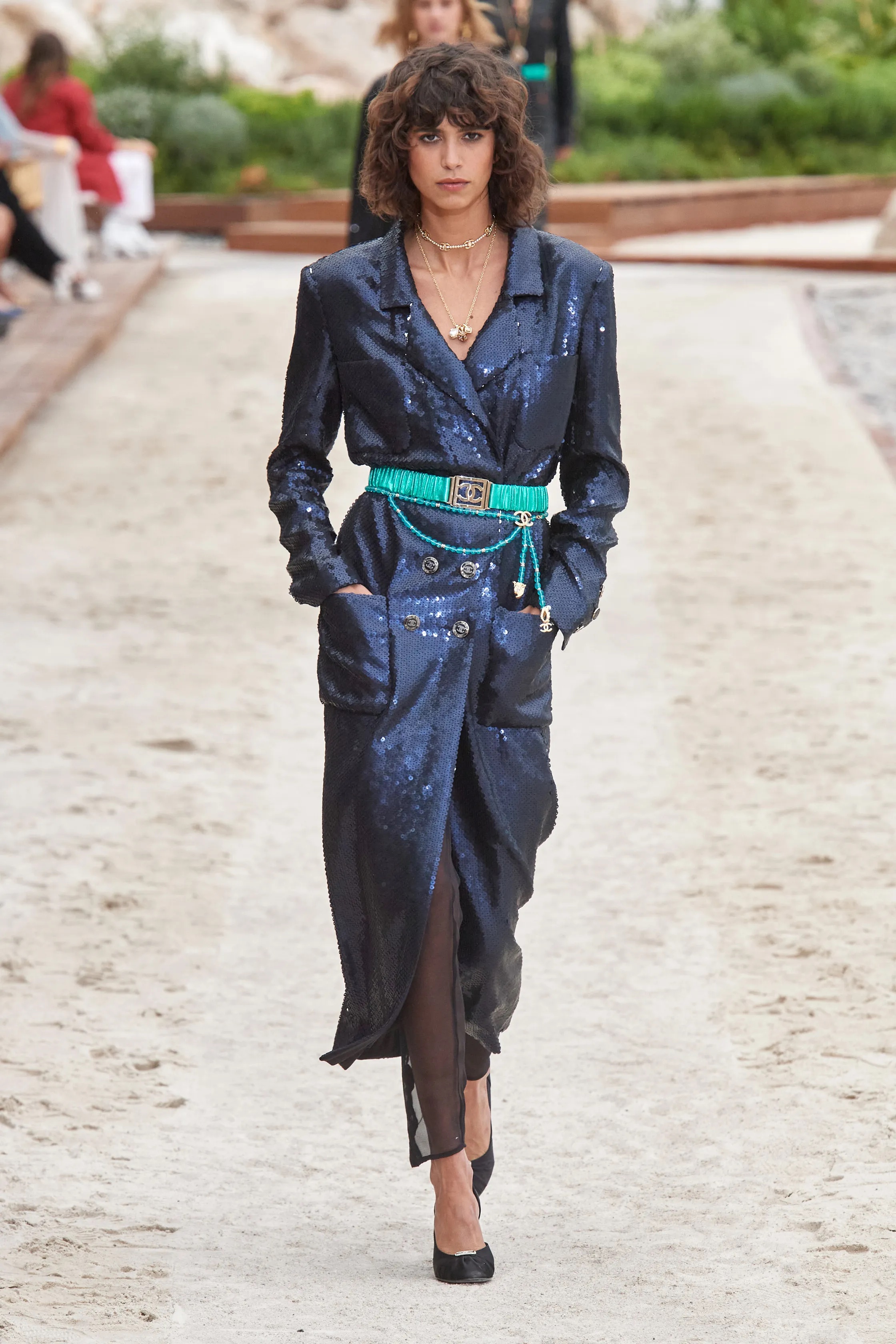 Follow i-D on Instagram and TikTok for more fashion reviews.
Credits
---
All images courtesy of Chanel.
Tagged: