Photo by Jeffrey Mayer/WireImage a Scott Gries/ImageDirect
7 iconic 00s Grammys outfits
At the turn-of-the-millennium, the Grammys red carpet was all about Versace and the naked dress.
Photo by Jeffrey Mayer/WireImage a Scott Gries/ImageDirect
Awards season returns with round two this weekend: this Sunday, the much-anticipated (and much-postponed) Grammy Awards will return to our TV sets and Twitter feeds, with all the musical performances, acceptance speeches and — above all — the outfits we've been waiting for.
The cooler, sexier and wilder counterpart to the Oscars black-tie, the Grammys red carpet sees the music industry step out in their most extravagant, most adventurous ensembles. And, as a result, the music awards show has given us some of pop culture's most outrageous outfits of all time. Naked dresses (remember Toni Braxton's Richard Tyler?), cosplay (Britney Spears as Marilyn Monroe), matching girl group uniforms (TLC and Destiny's Child) and even a few trailblazing 'nipples-out-on-the-red-carpet' moments (we're looking at you, Sisqó!). In anticipation of this weekend's Grammys, we take a look back at some of the event's most iconic outfits from the 00s.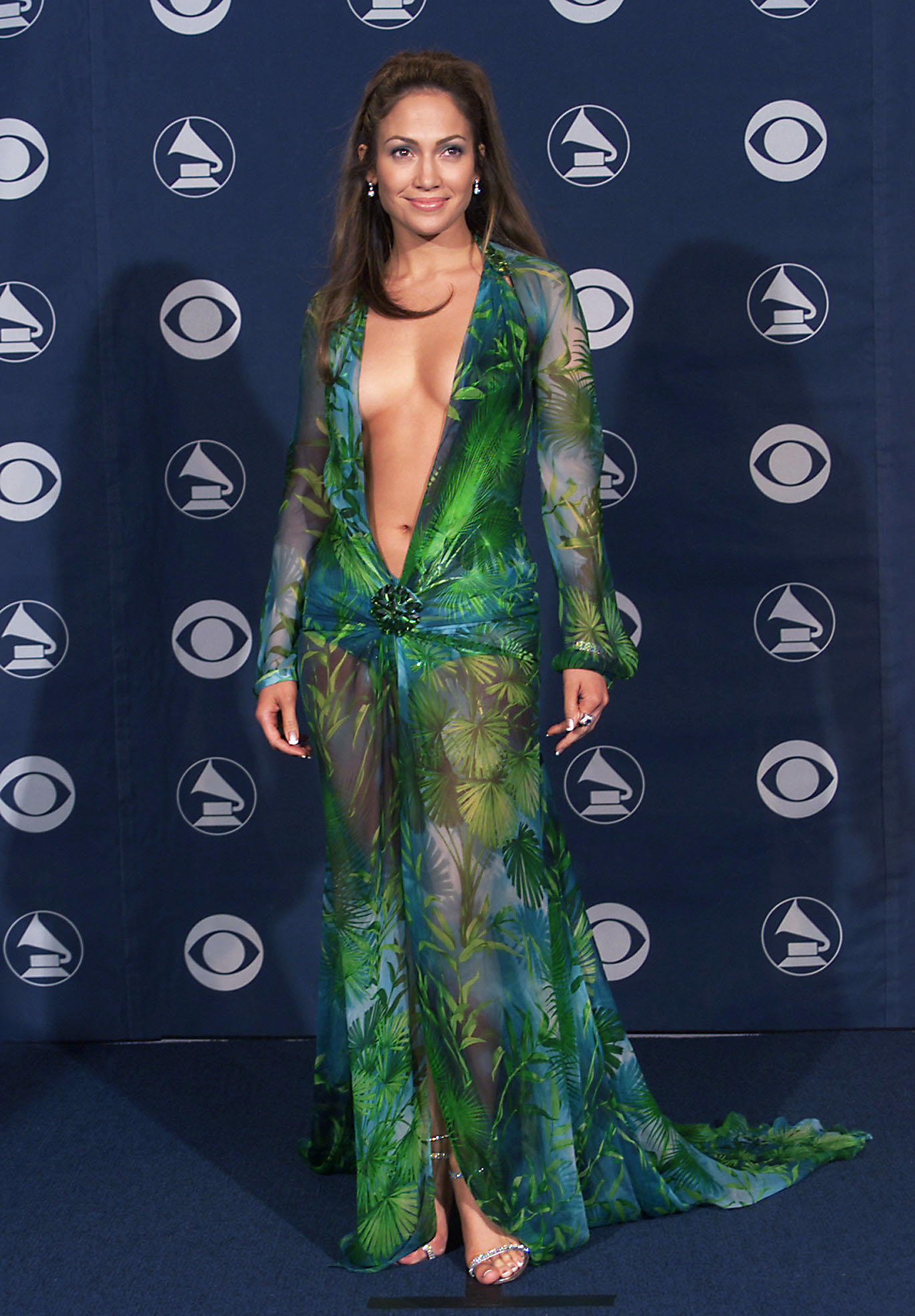 Jennifer Lopez, 2000
J.Lo's green Versace dress needs little introduction. (It has its own dedicated Wikipedia entry). In this day and age, we might refer to the plunging gown as "internet-breaking." But back at the turn of the millennium, the dress actually had a hand in making the internet what it is today: an inundation of Google searches for the dress prompted the internet giant to create its Google Image search feature. The more you know.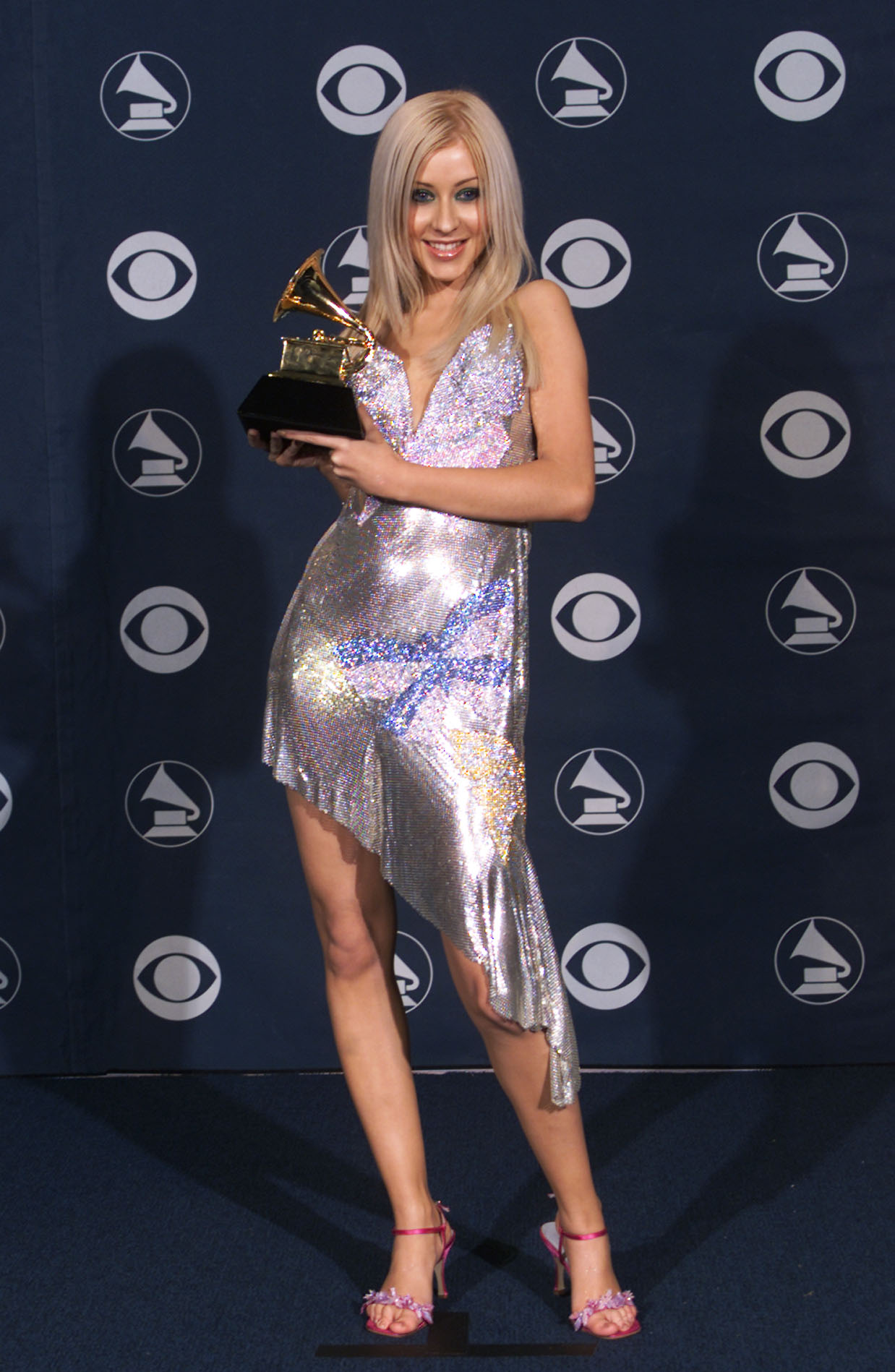 Christina Aguilera, 2000
Clearly, the early 00s were all about Versace. The same year J.Lo wore her infamous green gown, up-and-coming singer Christina Aguilera pulled up to the awards show wearing one of the Italian house's signature chain-mail dresses. The look (now known simply as "the butterfly dress") has become so iconic that Dua Lipa paid it homage not once but twice at the 2021 Grammys.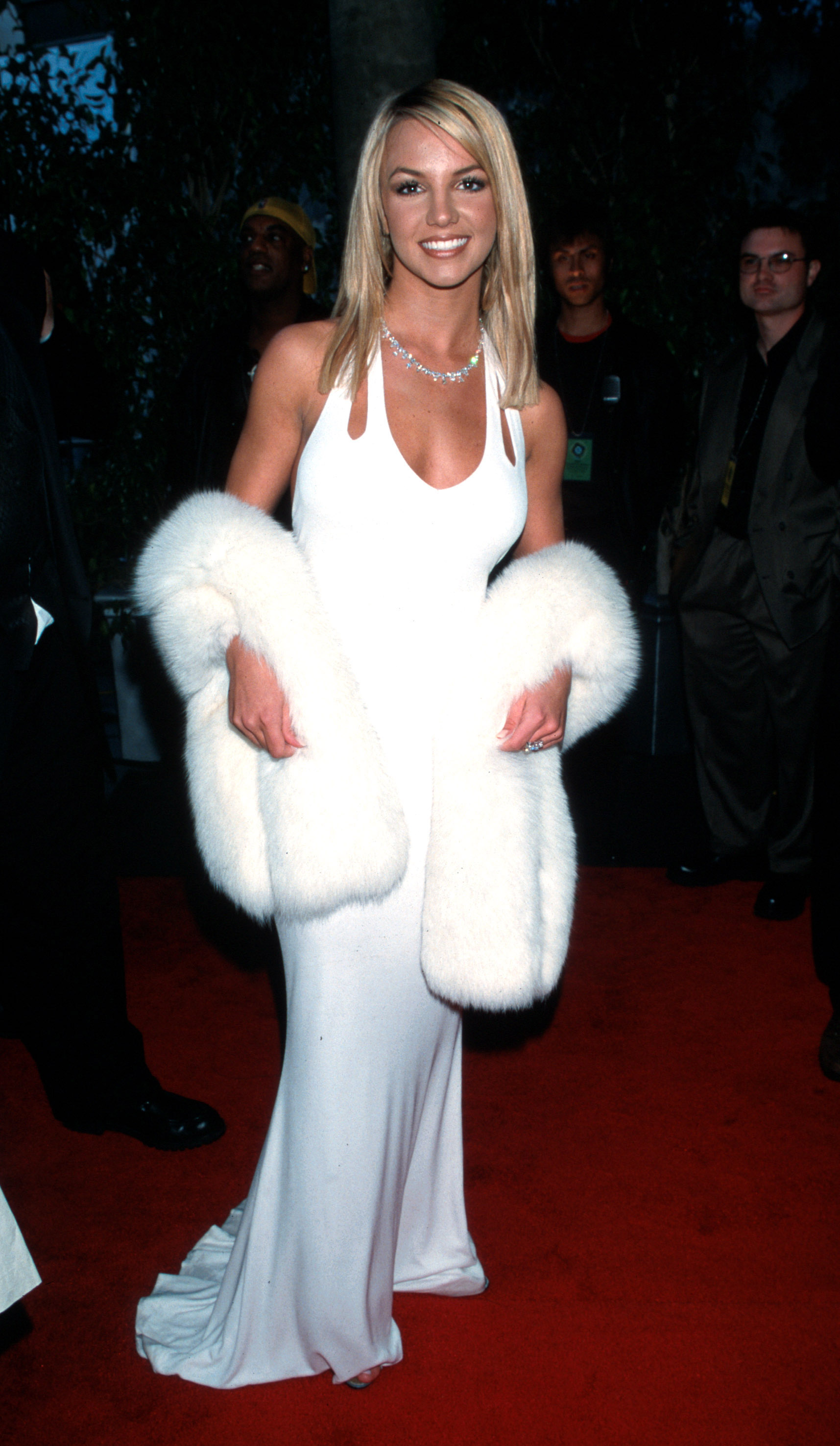 Britney Spears, 2000
2000 was a stacked year in Grammys style history. Here, we see Britney Spears channeling Marilyn Monroe in a slinky Randolph Duke gown and Oscar de la Renta stole. The singer, who had just broken into the industry with …Baby One More Time, was up for Best New Artist. While, ultimately, the award went to Christina (doing nothing to quell the rivalry rumors), Britney won her first Grammy five years later for dance-pop banger "Toxic," proving that some things are just meant to be.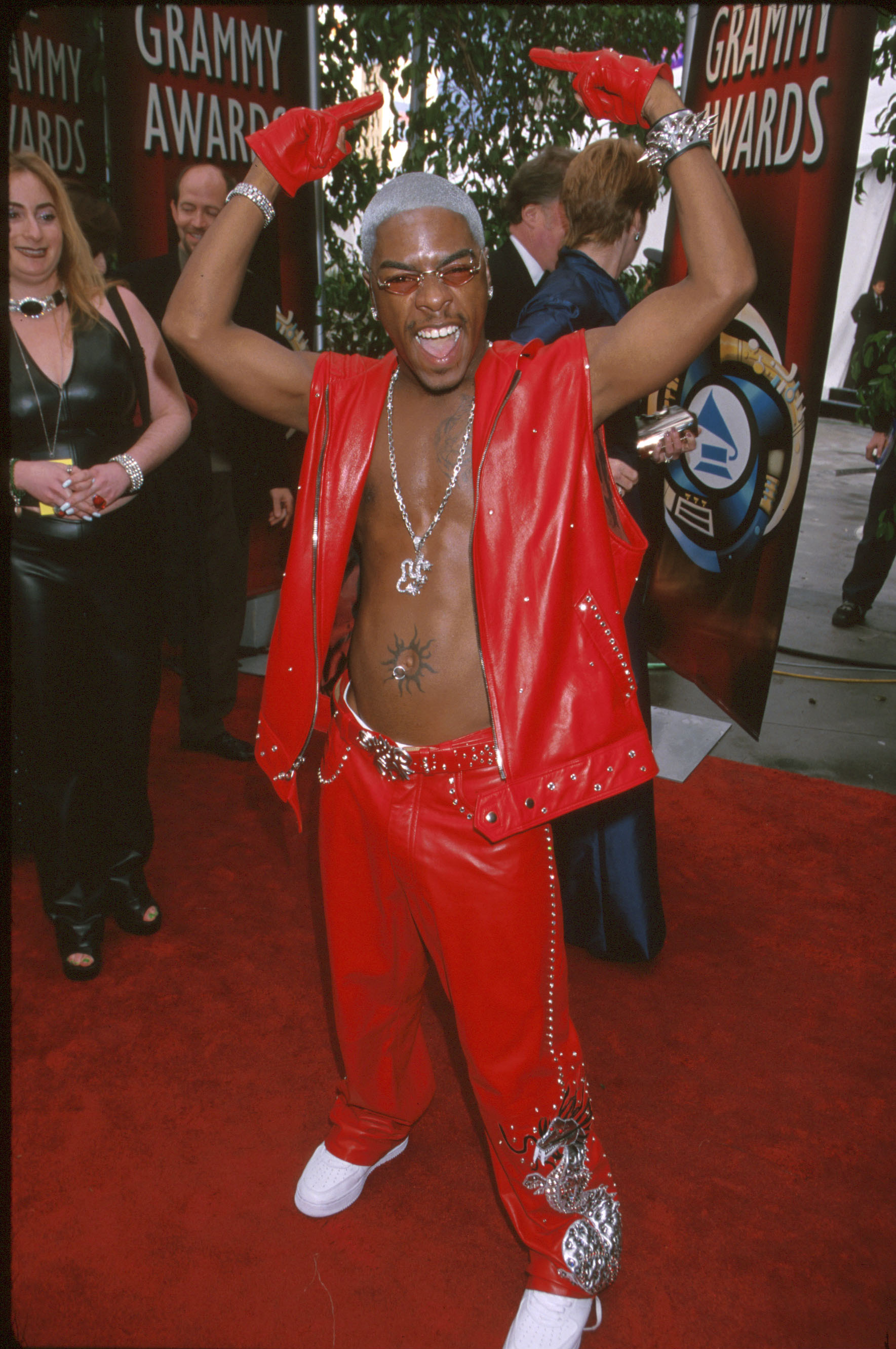 Sisqó, 2000
Before Timothée Chalamet's 'nipples-out-at-the-Oscars' moment, there was Sisqó at the 2000 Grammys. To the year's red carpet, the "Thong Song" singer pulled up sans-shirt and in head-to-toe biker gear, which, as it turns out, was another of Timothée's 2021 Oscar moves. Really makes you think…
Destiny's Child, 2001
Queens of the awards show outfit change, Destiny's Child have worn myriad iconic Grammys ensembles, from star-spangled gowns to head-to-toe lace. Their most memorable look, however, has to be the trifecta of gowns worn to collect their first-ever Grammys in 2001. Designed, of course, by Tina Knowles, the trio of green sequinned dresses exemplified the group's signature matching-not-matching look.
Toni Braxton, 2001
The award for best Grammys naked dress goes to Toni Braxton. In 2001, the singer went legs out in a thigh-high Richard Tyler dress to scoop the R&B Vocal award for "Man Enough For Me." The single's music video also features a series of memorable Y2K looks, including a chainmail dress as naked (and iconic!) as Toni's Grammys gown.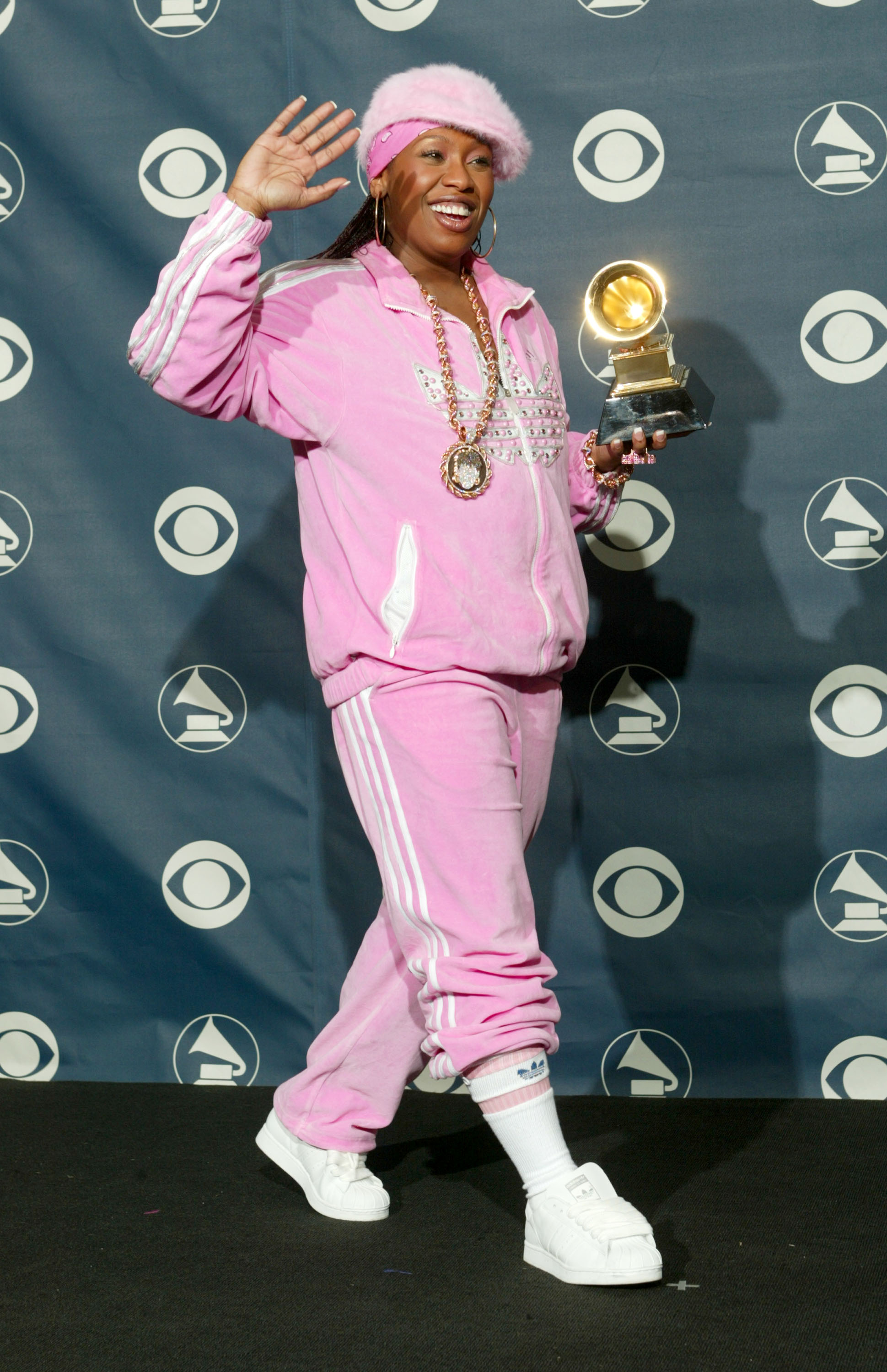 Missy Elliott, 2003
​​Missy Elliott loves a red carpet tracksuit. Throughout her three decade long career, she's worn iterations designed by sportswear giants like Puma and high-fashion houses like Chanel. None of Missy's many formal tracksuits are more iconic than the adidas suit and fuzzy newsboy cap she wore to the 2003 Grammys. On the red carpet, the rapper accessorized the bubblegum pink look with a real piece of bubblegum. Her mind.
Follow i-D on Instagram and TikTok for more on iconic outfits.