5 autistic POC models discuss their invisible disability
Daniella d'Aiuto's 'Safe Space' explores navigating the industry as a person of colour with a neurological disorder. We speak to her and her subjects.
|
09 February 2022, 8:00am
Photography Delali Ayivi
From fashion week to the industry's pop-culture depictions — be it Ugly Betty and The Devil Wears Prada, or hardships-and-dreams fueled biopics like The Gospel According to André — the fashion world has long been a controversial hot mess. Conversations around inclusivity and initiatives designed to target discrimination have spiked in recent years, leading many to assume even the most elite industries can change for the better. But has fashion really evolved to embrace everyone? Model and casting director Daniella D'aiuto, who has autism, weighs in on the conversation.

"I was 17 when I received my diagnosis but this never stopped me from pursuing my goals," she tells us. "I was always very open about it so that people could see why I might need extra support when communicating in social settings." As a London-based young professional striving to succeed in the creative industries, Daniella describes finding the fashion world overwhelming, something she explores in her new project, Safe Space. Inspired by her own experiences, Daniella has collaborated with photographer Delali Ayivi to "celebrate the strength of autistic models of colour" through a series of hyper-individualised portraits.
According to Daniella, though neurodiverse people with disorders including autism, ADHD, and Tourette's Syndrome make up over 20% of the creative labour force (Danish model Nina Cornelia Marker who has Asperger Syndrome is a leading voice in raising awareness) the industry still fails to provide her, and many others, with work environments suited to their needs. For people with autism spectrum disorder (ASD) in particular, panic attacks can be brought on by sensory overload provoked by uncomfortable clothing, excessive noise, bright lights, strong smells, physical touch, and unexpected changes — all typical elements of shoots and shows. "Having worked in fashion for six years, I witnessed firsthand the poor understanding people have of non-visible disabilities," Daniella explains, suggesting the importance of educating through workshops and day-to-day communication to ensure everyone feels comfortable on set and beyond.

"Our visual story captures the resilience of POC models with autism by showcasing them in their 'safe spaces' through painted backdrops tailored to their preferences by set designer Bubby Nurse," Daniella continues. "Safe Space is my reaction to the lack of representation that autistic models of colour experience within the industry; a place for them to be seen and heard." Below, the protagonists of the shoot share insights into their lives, passions and hopes for the future.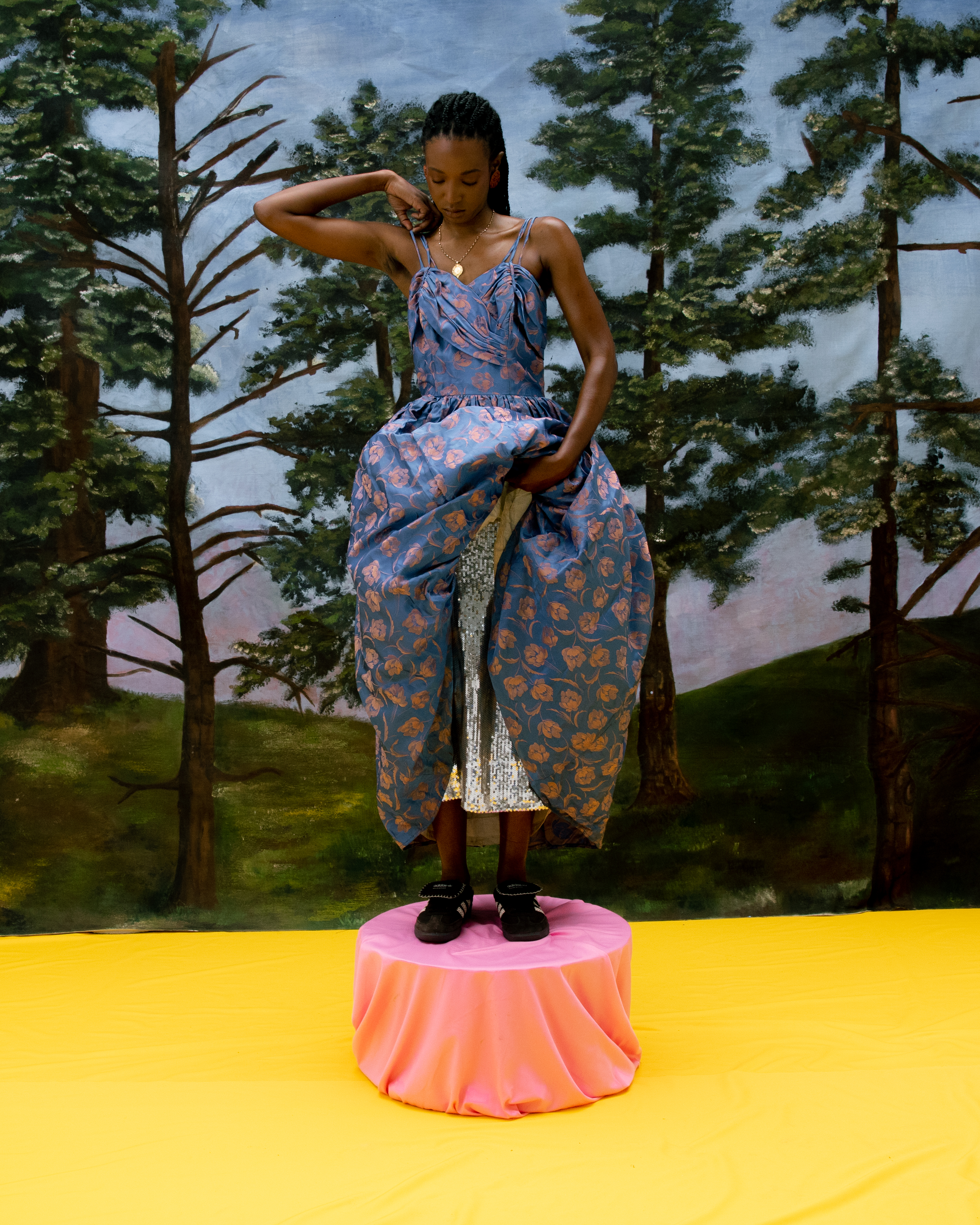 Tyla, 24
Tell us something about yourself.
Of all the words people have used to describe me, 'nuisance' is the most accurate: I say things others won't dare mention and bring to light problems people ignore. I get overwhelmed when words and actions don't align, which is why performative allyship is something I really can't digest.
What does 'safe space' mean to you?
It's a space where I am in control, a room with a warm glow. I'm a city kid to the core but sometimes I just want to escape, retreat to woodland and listen to nothing. My backdrop represents a place of calm and hope where I don't need music to block out the high-pitched sound of sirens.
What is the biggest misconception people have about autism?
That having autism isn't challenging. Verbal communication is more demanding for me than it is for most people. I spend a great deal of my time recovering from trying to hide my autistic traits, not draw attention to myself, or simply fit in.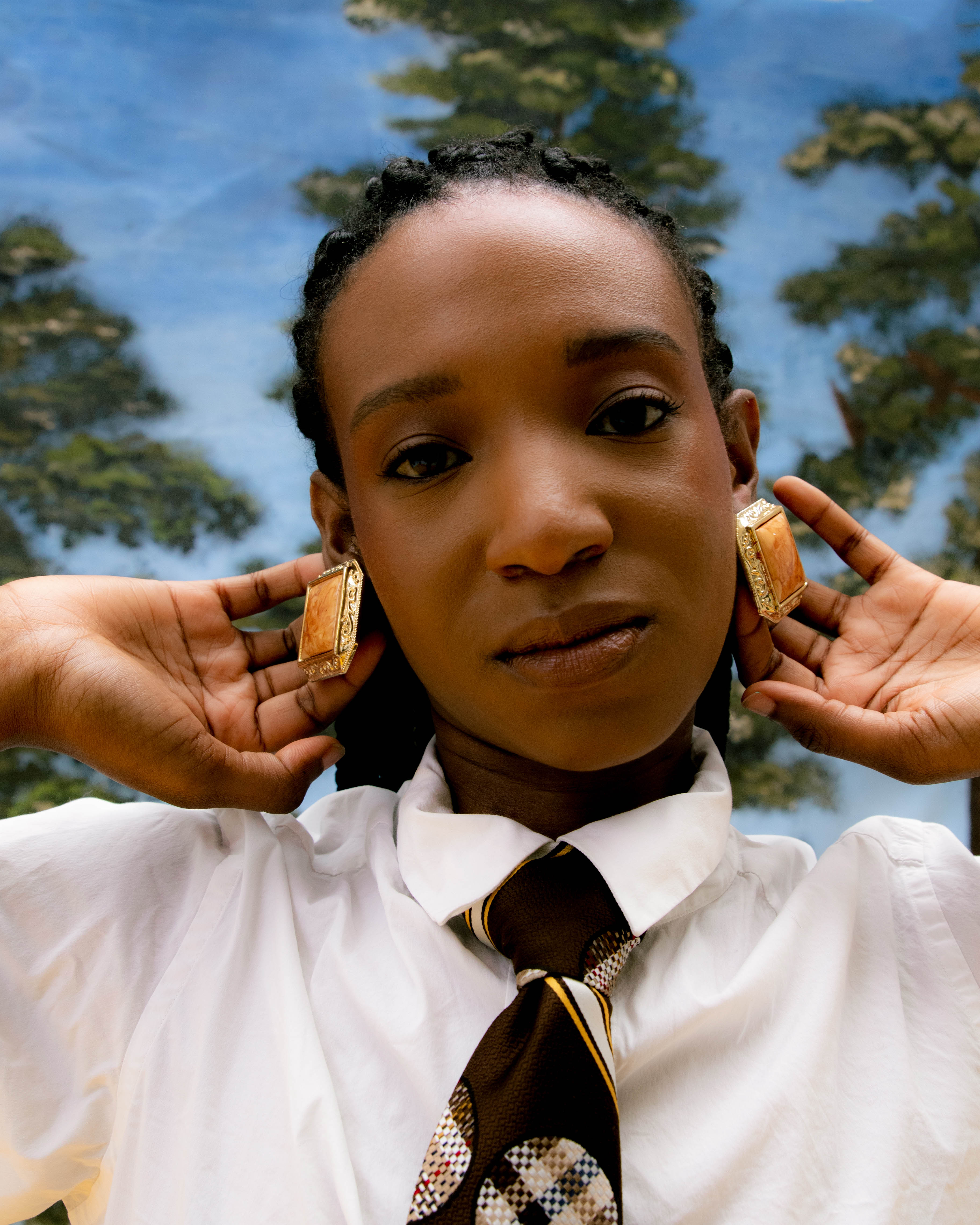 How does this affect your personal and professional growth?
It's like living in a zorb: I can see the world, hear it, understand it… but I can't touch it. There's an invisible barrier setting me apart from everyone else and no one knows how hard it is to overcome it. Professionally, the best example is losing a job I was offered after asking to remove social obligations — going for a weekly coffee with my manager made me constipated from the stress — that were covertly tied into the role.
What do you want people to learn about you through this series?
Just like my Black skin, having an autistic brain isn't a deficit but an integral part of my being. Because it's wired differently to the majority of the population, I have to understand how to make it in a world that's not set up for people like me to succeed. I'm gagging to see everyone take action for Black autistic people to be able to live lives in alignment with their purpose, values, needs, and abilities.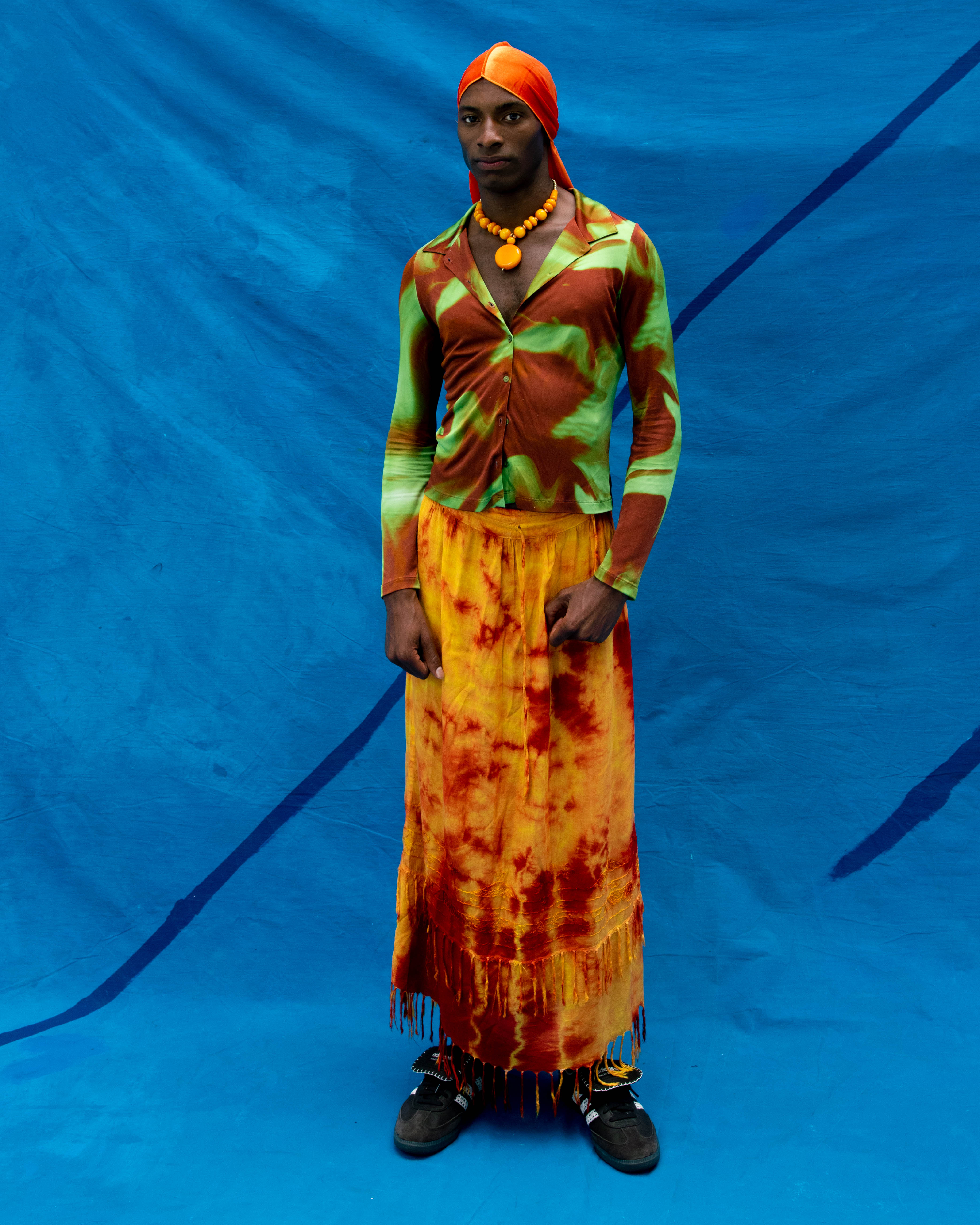 Jamal, 22
Tell us something about yourself.
I'm Merline, Jamal's mum, and I'm writing this piece on his behalf. Jamal has autism, a learning disability, and ADHD. He loves being on social media and listening to music as well as spending time in nature cycling, going for long walks, and swimming. Whether in one spot or along the road, one activity Jamal couldn't live without is jumping, something that keeps him calm and occupied.
What does 'safe space' mean to Jamal?
A safe space is any place where he can move around, release tension, and talk to himself away from anyone's gaze. The backdrop in Jamal's shots was painted to match the comforting atmosphere of his ideal safe space: somewhere that has high ceilings and is decorated with a plain, calming colour, minimal furnishings, and non-squeaky floors.
How did it feel for him to be part of Safe Space?
He got to be himself without being judged or laughed at.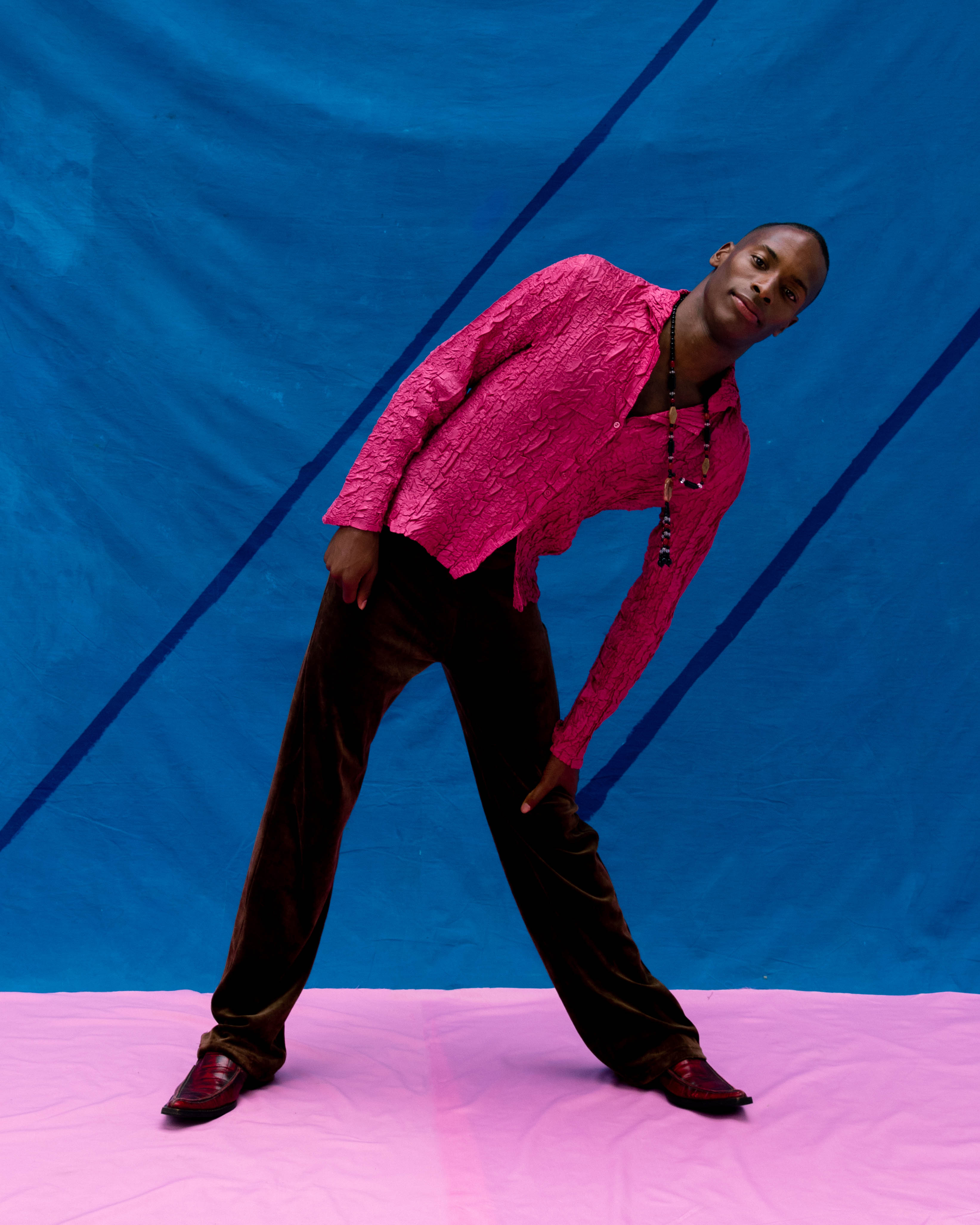 How can projects like this one help reshape the narrative around invisible disabilities?
Any project wanting to raise awareness of invisible disabilities is extremely important to me, Jamal, and everyone else in a similar situation.
What would you like people to learn about Jamal through this series?
I am forever having to defend Jamal's right to be in shops, especially the supermarket. Jamal is a healthy young man and has no physical signs that he is neurodiverse. The combination of being a tall Black young man who acts differently regularly attracts shop security who follow Jamal at close range. Sometimes staff stop what they're doing to stare at him open-mouthed, or make remarks about him to colleagues to get a laugh at Jamal's expense. This needs to change.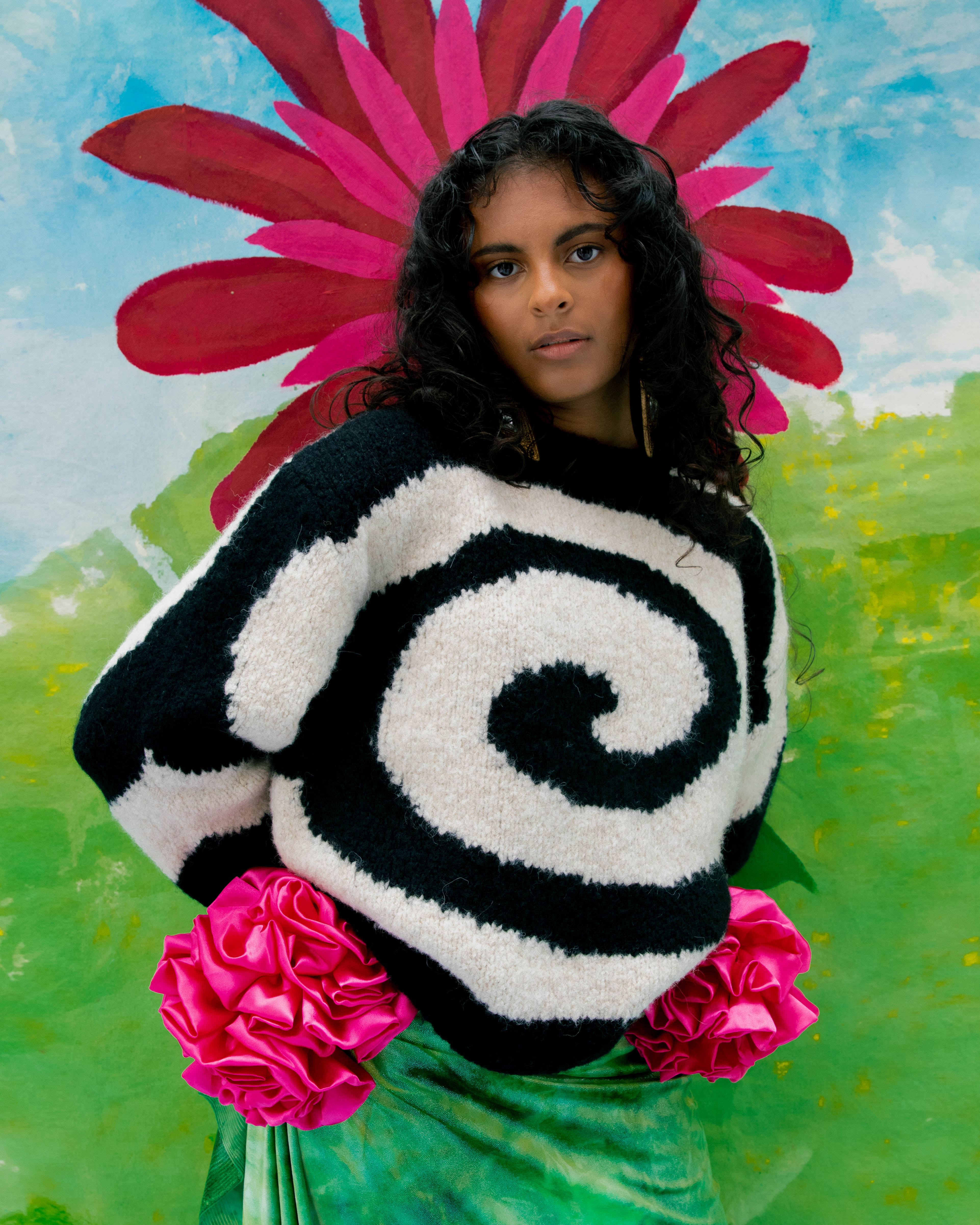 Sadie, 18
Tell us something about yourself.
I'm just like a cat: at first, I'm on guard but, once comfortable, I show my bubbly, cheerful, and kind personality.
What does 'safe space' mean to you?
It's a place where my anxiety doesn't play up and I can enjoy myself. The backdrop in my shots is all about nature, something I've always enjoyed — especially the countryside in summer. I love natural landscapes and the animals within them; when I watch animals or simply read about their world, I instantly feel calm.
What is the biggest misconception people have about autism?
Firstly, that autistic people have no fashion sense — I've had someone say to me "oh, you don't look autistic because you don't dress like one". Secondly, that we are emotionless, which simply isn't true: just because we don't express ourselves as neurotypical people do, that doesn't mean we don't have any feelings. Thirdly, that we are all introverts. Whilst some of us are, some are extroverts, and some can be both. It's exactly the diversity within the spectrum that makes us so unique.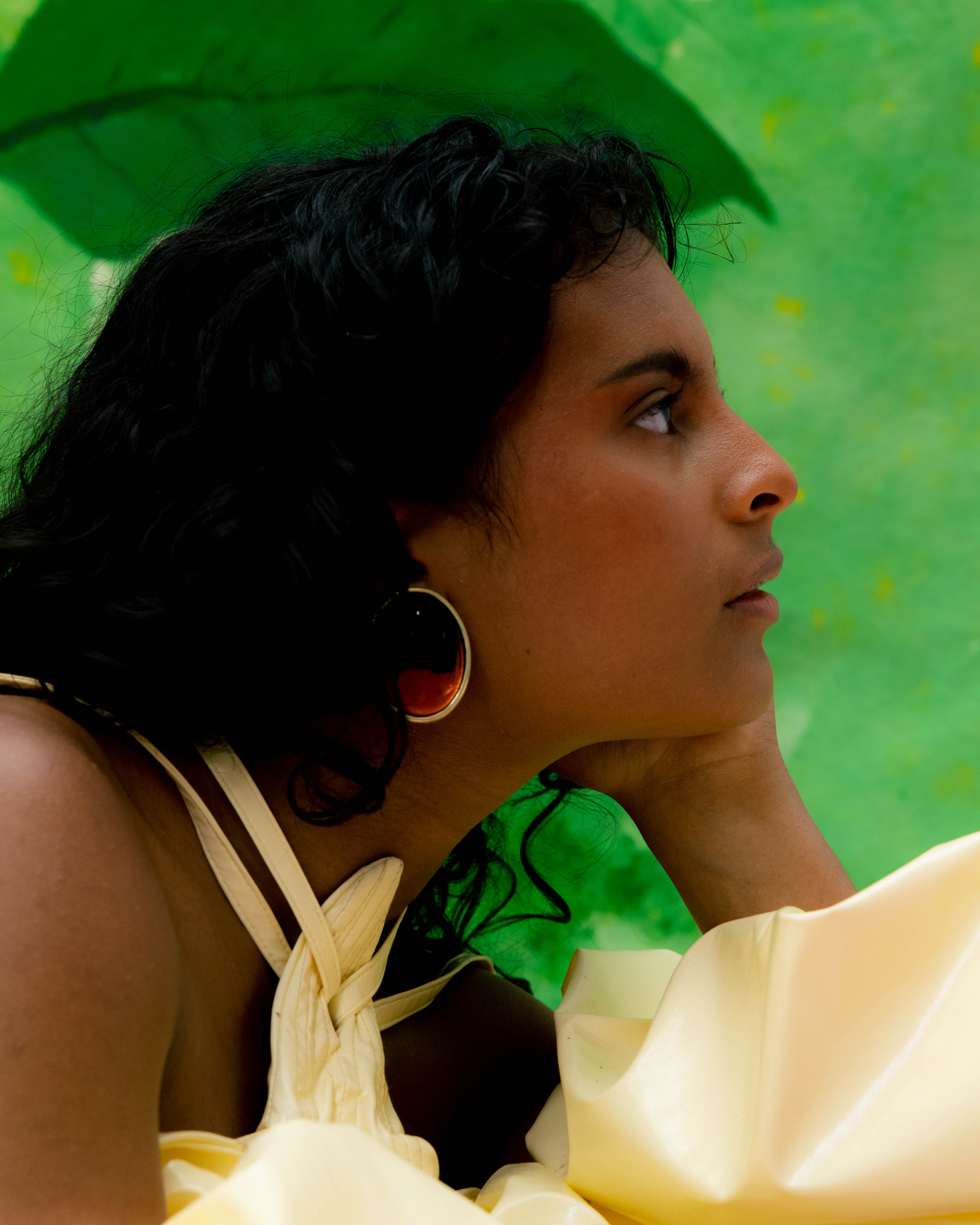 How does this affect your personal and professional growth?
I would just like everyone to understand that autism can affect all kinds of people, whether you're male, female, Black, white, or have another disability. It's a neurological disorder we are born with, not something that develops over time and can be cured like a disease. It's here to stay and I want people to accept me for who I am.
What would you like people to learn about you through this series?
If being a Black woman is hard, having a disability on top of that is even more of a challenge: not only are we called to fight against racism, but we also have to break through the boundaries that people like me face every day. I don't think I've ever seen a Black supermodel with a disability and I'd like to change that. Hopefully, more Black models with similar neurological conditions will contribute to creating better opportunities for ourselves, others, and the generations to come by being vocal about their experiences and educating those around them.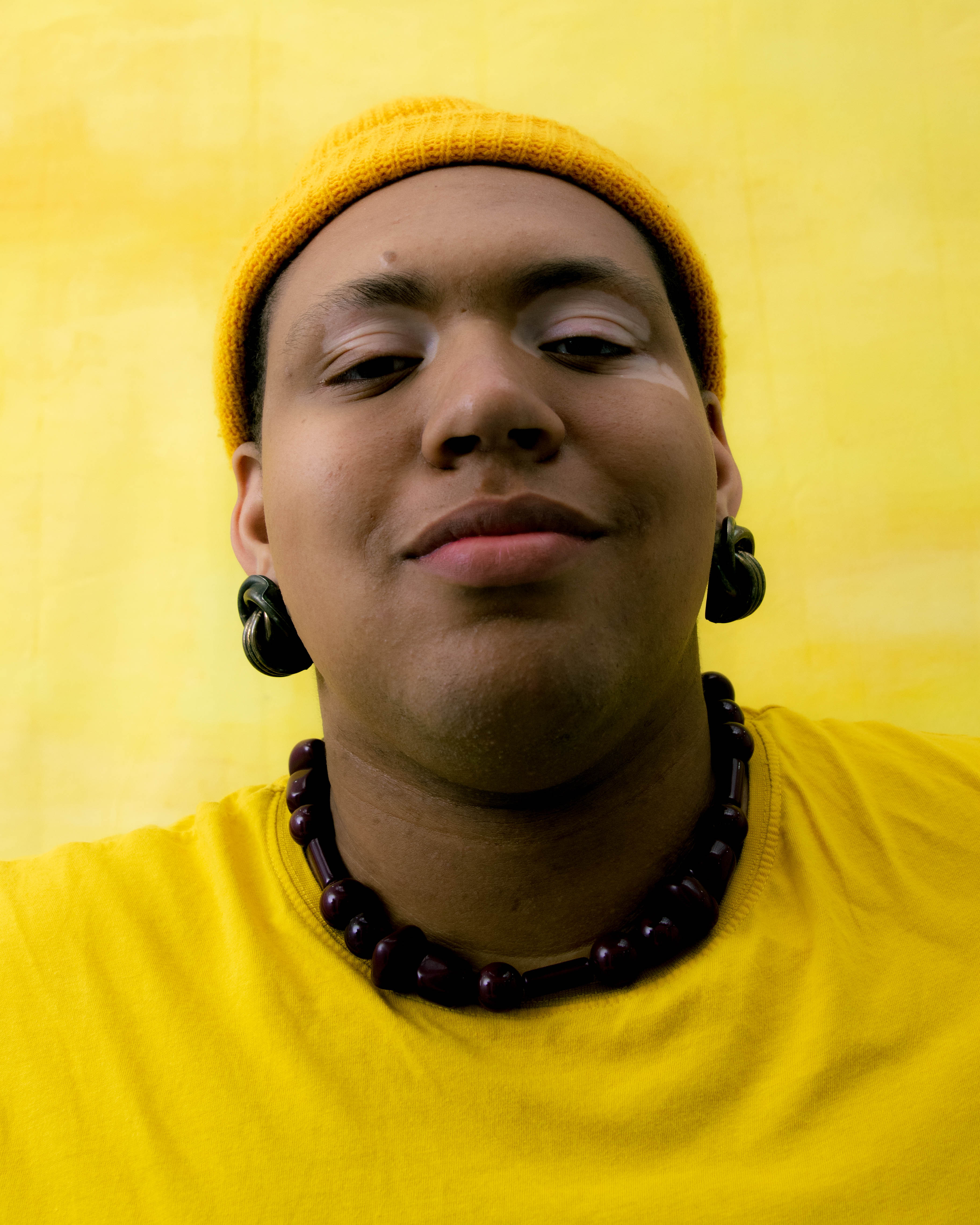 Wesley, 22
Tell us something about yourself.
I love writing scripts and I am currently working on a horror comic book: drawing with my pencil, writing on my keyboard, or brainstorming ideas in my notebooks takes me to another world. I work as a pastry chef and enjoy experimenting with new recipes. I studied journalism at Brighton University so that – intersecting with cooking – finds me talking to chefs through food journalism. In my free time, I keep a blog about autism, vitiligo, and how cooking helps my mental health. After all, no two loaves of bread are alike and differences should be celebrated.
What does 'safe space' mean to you?
It's a mental and physical space where you can express yourself freely, or the people you feel comfortable with. Once you've learned how to carry that 'space' within yourself, you can access the quietness deriving from it anywhere. My backdrop features colours that make me feel good because of the atmosphere they create. While posing, I had the impression of being somewhere open and calm, like an ocean on a bright day.
How did it feel to be part of Safe Space?
I loved that everything about my autism was taken into account and I wasn't just expected to model: my feelings, input, and personality were all fundamental aspects to the shoot. Because I have vitiligo on my face, I have always felt other; working on this project allowed me to show people that it's ok to be different.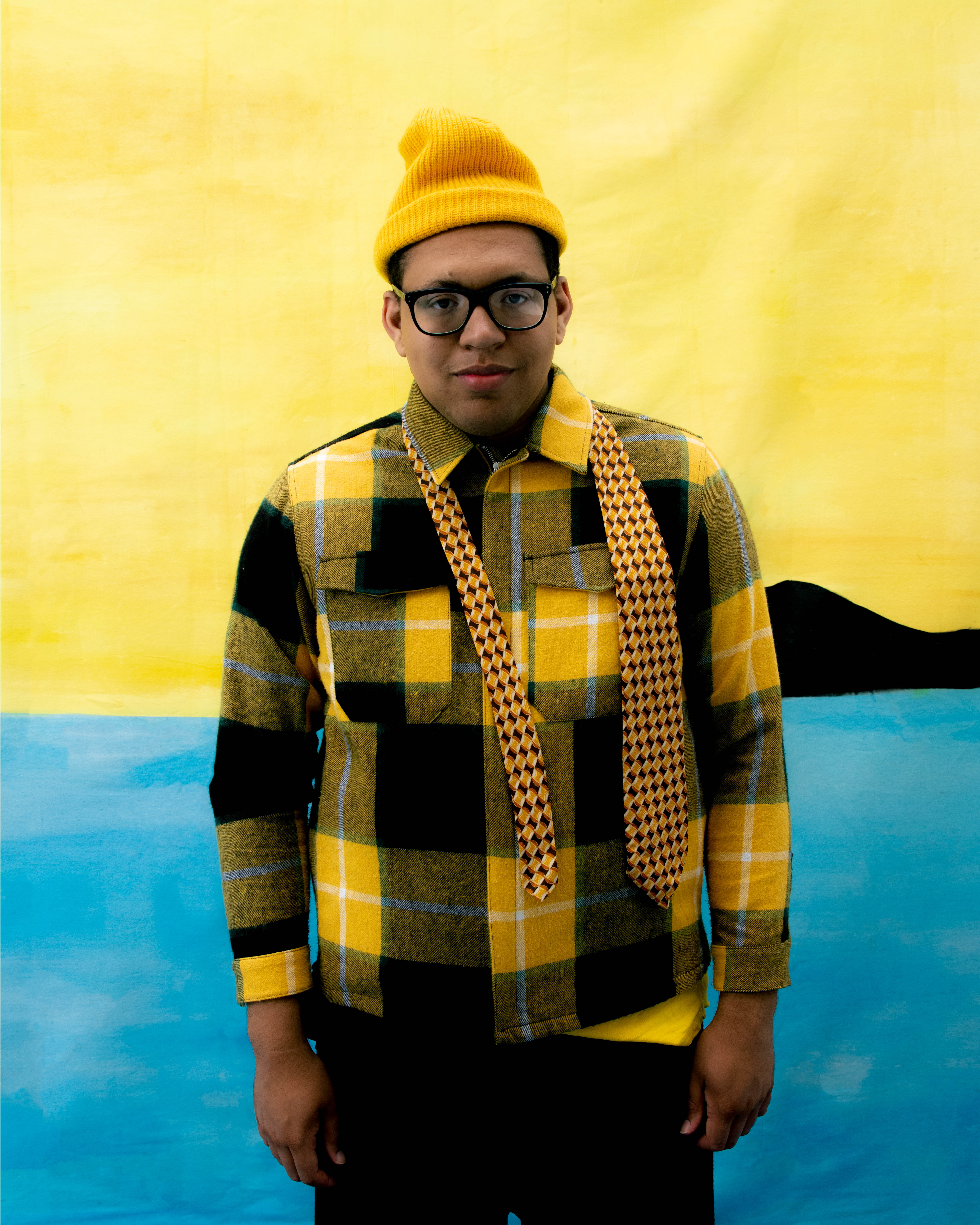 How can projects like this one help reshape the narrative around invisible disabilities?
Art helps people explain things that can't be put into words, appealing emotionally in ways that telling someone about non-visible disabilities wouldn't accomplish. If you can't see something, you assume it doesn't exist. Still, people with autism are aware of their disability every day. That's something complex to get across but if you can resonate with those you're trying to educate at an emotional level, you're one step ahead.
What would you like people to learn about you through this series?
I want people to know about how we see the world and understand that we are more than our diagnosis. I would like to write for magazines, TV and radio adding my voice to characters and showing a different perspective. From primary school through university, I was alone. Today, opening up conversations and making other people with disabilities feel safe is all I want to do.
Follow i-D on Instagram and TikTok for more photography.

Credits
---
Photography Delali Ayivi
Styling Aadam Sheikh
Make up Jasmine Hamilton
Set design Bubby Nurse
Set assistant Lottie Laversuch
Movement Jane Jasmin Saword
Casting MC Barnes
Tagged: