Carl Jan Cruz is bringing the brightness of the Philippines to the world
Placing as much importance on fun as on precise, practical execution, the Phoebe Philo-era Céline alumnus proves just how much Manila has to offer fashion today.
Carl Jan Cruz AW20
Of the larger Asian metropoles, one that's often unfairly overlooked for its cultural output is Manila. In fashion, especially, sights that do train on the Pacific region typically settle on cities to the north -- Tokyo, Seoul, Shanghai, Taipei. But as you might expect from a city that close to 13 million people call home, a dynamic scene thrives.
One of its leading lights is Carl Jan Cruz, whose eponymous label is perhaps the most faithful benchmark of contemporary Filipino fashion today. Entirely developed in his Manila atelier, from the fabrics to final pieces, the London College of Fashion graduate and Phoebe Philo-era Céline alumnus' work exhibits the considered finishing and attention-to-detail you'd expect of his professional pedigree. For Carl Jan, however, that need not mean minimalist, as it so often does. Voluminous coats, dresses and tunics in lightweight denim, organza and cotton pique are draped asymmetrically or oversized, often decorated with intentionally weathered seams. Then there are the bright patchwork pieces, their panels bound by exaggerated zigzag stitches, and boxy jeans with chunky, upturned hems that faintly call the work of Eckhaus Latta to mind.
Carl Jan refers to this process of exaggerating subtle details of otherwise familiar details as one of 'caricature', teasing viewers' expectations of how known garments can look. "A lot of things in terms of silhouette, detail or colour are familiar, but ever slightly off-kilter," he says. "We want to respect the heritage of a piece, whether that's by executing an armhole or neckline really beautifully, and then we might purposefully deconstruct certain elements. But, when we do, it's always very well considered." Popular as he remains in his homeland, his work has also gained traction internationally, too, counting New York's Maryam Nassir Zadeh and Toronto's 100% Silk Shop among his stockists.
Eager to unravel the designer's approach, we visited the designer at his self-staged Paris showroom to discuss how climate affects his process, what he learned during his time at Céline and what the Philippines has to offer fashion.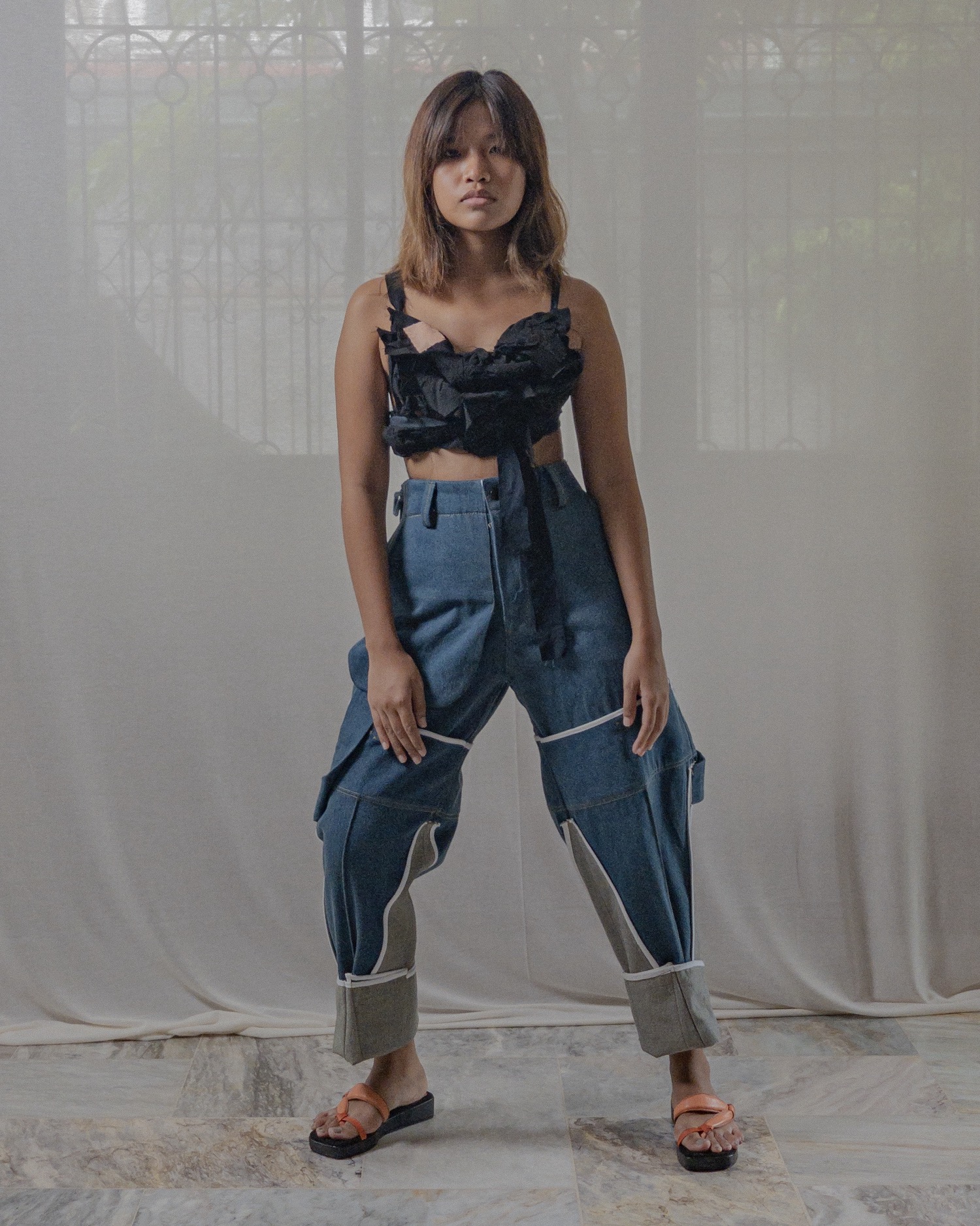 You describe yourself as a contemporary Filipino brand, but who would you say your audience is?
I feel like if I'd been asked that a year or two ago, the answer would've been very vague and probably too abstract. But now, five years in, I'd say it's people who are looking for novel expression in their clothing. They don't necessarily need to know anything about the Philippines, they just need to be brave enough to step outside of the norm in the way they dress; to have a specific, confident point of view. As we're still quite niche and artisanal, that generally means people with an interest in art and craftsmanship. But this season, we're trying to introduce a wider range of the textiles that we develop ourselves. We don't want people to feel that they're committed to buying investment pieces, but rather that they want to wear our clothes every day.
We're at that stage where we want to have a democratic reach, not too exclusive or intimidating. That can work for some, but the components and techniques that we work with are actually very unknown, so being too coy and mysterious about it doesn't really work for us.
How does your specific experience of Filipino culture feed into your work?
Well, the brand takes after my name, and it actually started as a visual autobiography. A lot of my work comes down to my experiences in clothes that I wore growing up between Manila and London -- like a striped t-shirt, which I would wear on its own when in the tropics, or with a jumper when in the UK; or a pair of jeans that I had to cuff because they were too long.
Also, Manila is a city where people only really wear stuff out of necessity. Fashion isn't taken particularly seriously -- that said, it's really exciting right now, and there's an increasing number of people working in and contributing to the industry. The core sensibility in Filipino design is practicality, with that then feeding into creativity. Function over form, if you like. You have to think about whether a jacket suits the climate, before thinking about the different ways it could be worn; whether a trench coat is light enough to wear in the heat, before you think about obliterating the seams.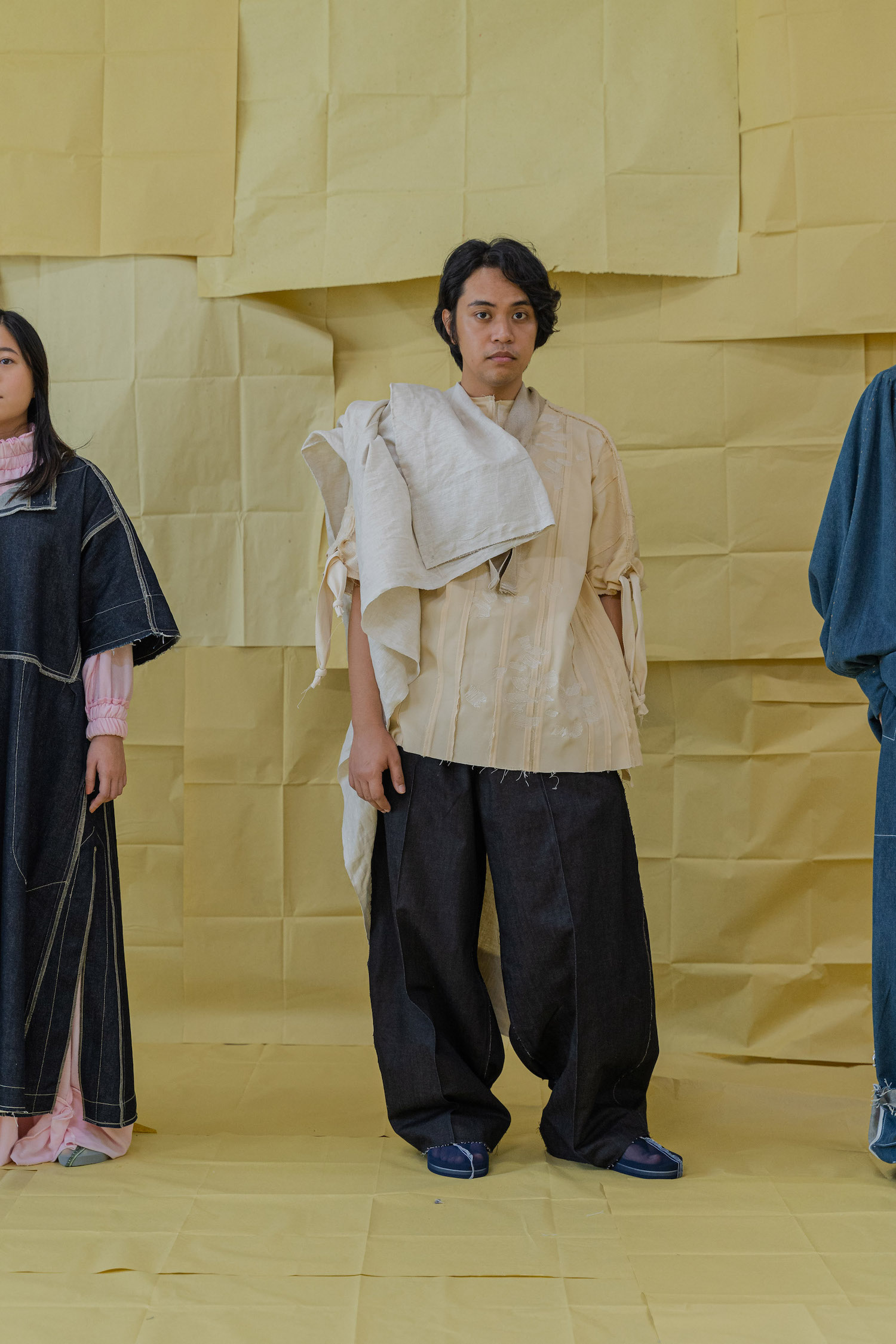 Do you think that the hybridity of your upbringing, across different climates and cultures, has informed your approach to making garments that can be worn in different ways?
Yes, and body changes too. I was a bigger child and suffered eating disorders throughout my teens. Clothing has always offered me a sense of protection, like an armour. What was a fitted striped blue t-shirt when I was a kid became an oversized dress-tee when I was 14, but I still wore and loved it all the same. That could be something to do with Filipino culture, there's a lot of focus on resourcefulness, working with what you've got. But I want to challenge the idea that that's a limitation. If you think outside the box, you can still create something unexpected and new. Our work comes from a state of mind where, even if we're working with an ordinary piqué cotton or denim, the end result doesn't have to be determined by the preconceived notions of what can be made from those materials.
How has your time at Céline under Phoebe Philo shaped your approach?
It was definitely an experience that whipped me into shape! I interned there for two seasons in the 3D atelier, and it was where I really realised that I wanted to be a designer. There were only five of us, so it was a really special studio to work in -- I never thought that a skirt could be made in 15 minutes from scratch! There was a real focus on quality, with fittings taking place twice a week, and people shuttling back and forth between Paris and London for a single pair of trousers. And there was so much integrity when it came to fitting the clothes, it went way way beyond thinking about how they would come across in images. Even a cuff that was millimetre off would be subject to being remade -- you often only had an hour to get it done, and they would most definitely check.
All in all, I think it made me really care about clothes. I'd always appreciated the work of people like Azzedine Alaïa, or Christophe Lemaire, but couldn't quite put a finger on why. Even if it wasn't my personal style, working at Céline, I realised that what I really identified with was the process of creation.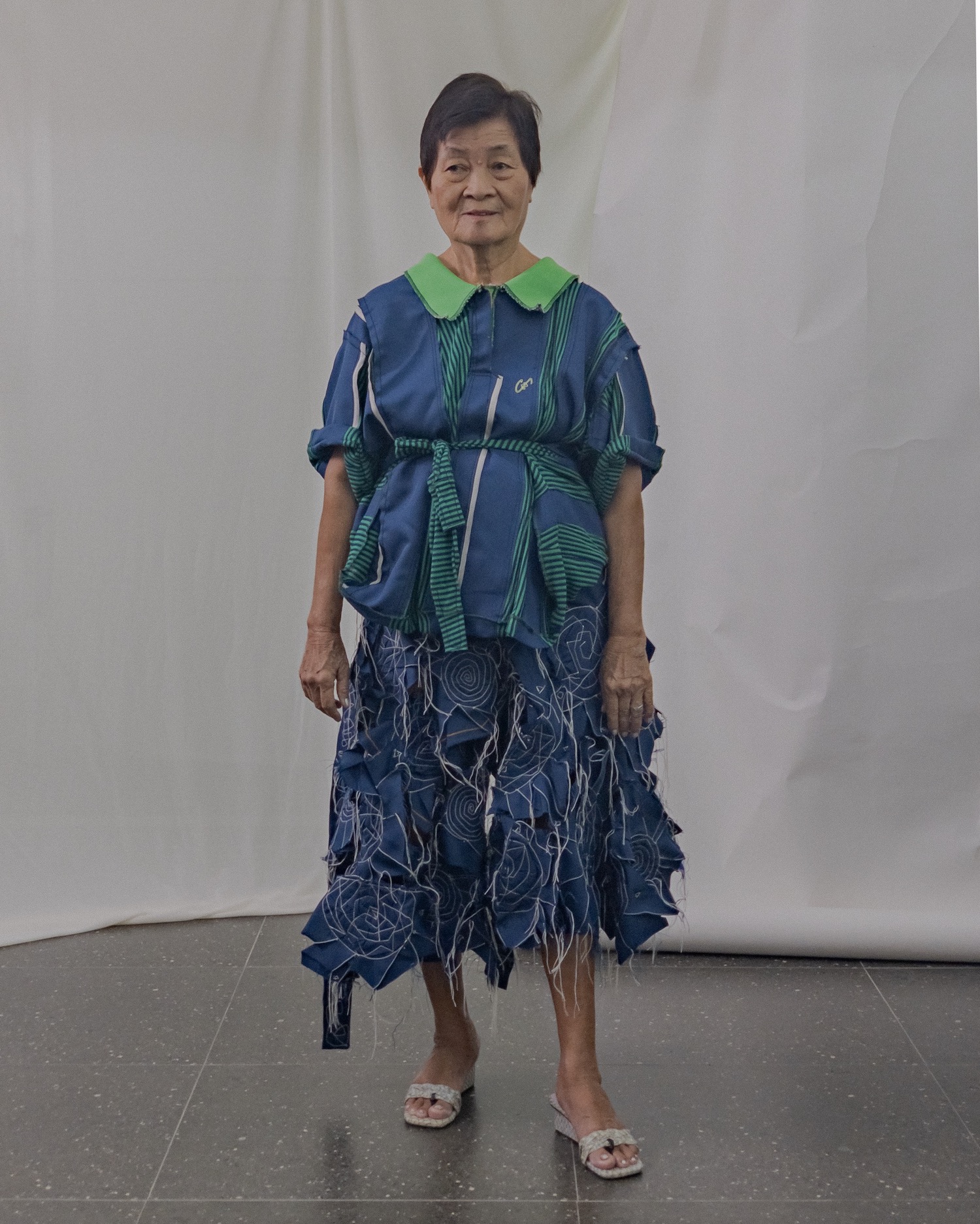 You're based in Manila, but show in Paris, and spent part of your childhood in London -- and you're a British citizen, too. Why not just work from London?
I could have just stayed! But I really wanted to commit to doing something that felt true to me. Being a Filipino designer, and trying to break out internationally, really relies on self-education. The logistical situation is quite challenging, but at the same time, finding a way to navigate that and remain based in the Philippines is so important to us. Everyone's still very much focused on the West and what's going on there -- which is fine, I've made peace with that. But I still want to make an attempt to diversify that, which is why we have our showroom in Paris. We love being able to say that this work has been incubated on a tropical island and we're showing in the world's fashion capital.
What do you think the Philippines has to bring to the international fashion circuit?
With our particular design sensibility, you always get something that's both fun and practical. The two go hand in hand for us. The question of practicality is always so central for us. Even when we toile, that will often be what develops into the final piece, as resources are coming from so far away. It's not like we're in Antwerp or London, and can make a quick phone call to get a new roll of fabric. Because of that, things are very carefully thought through -- which, I think, is a real strength.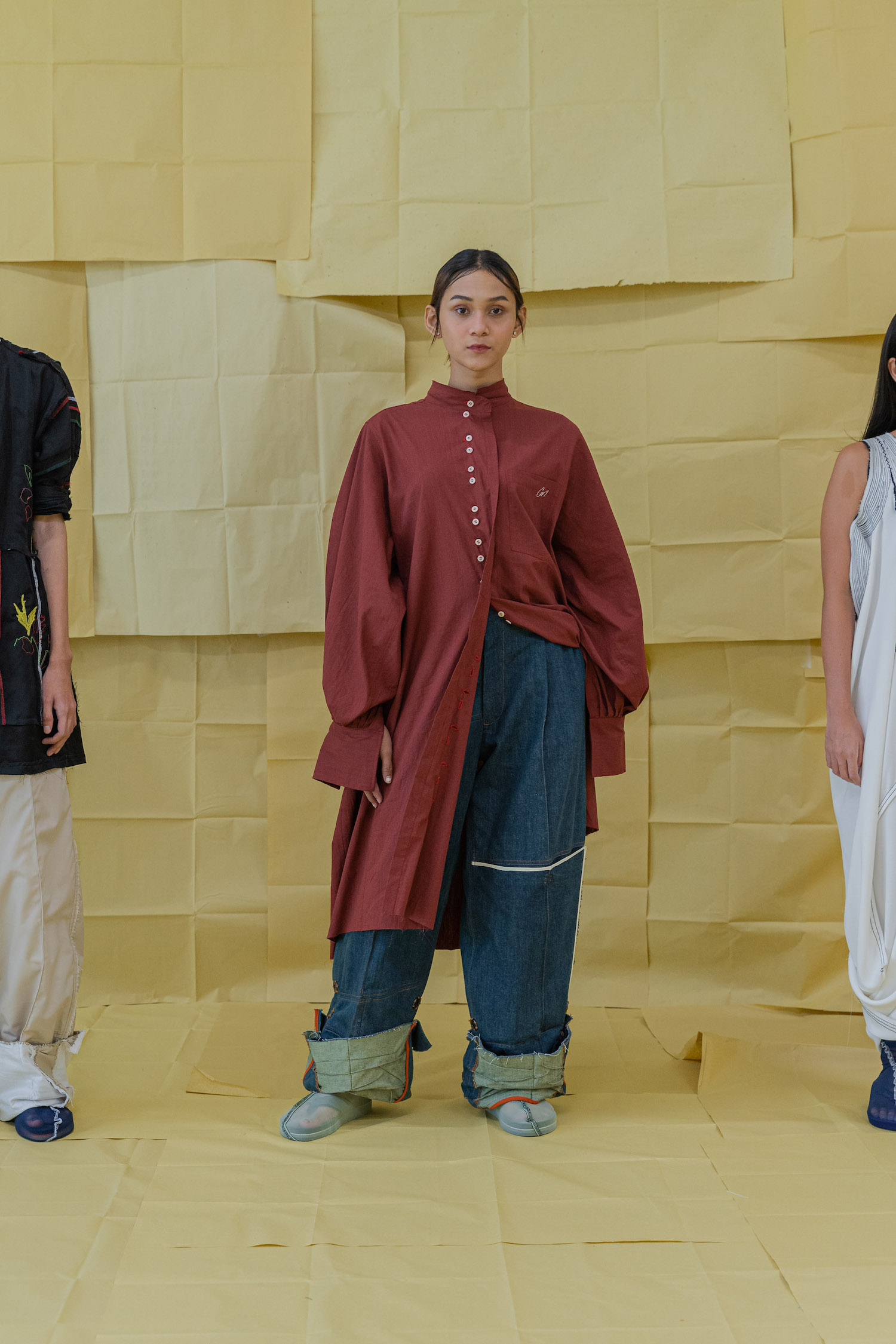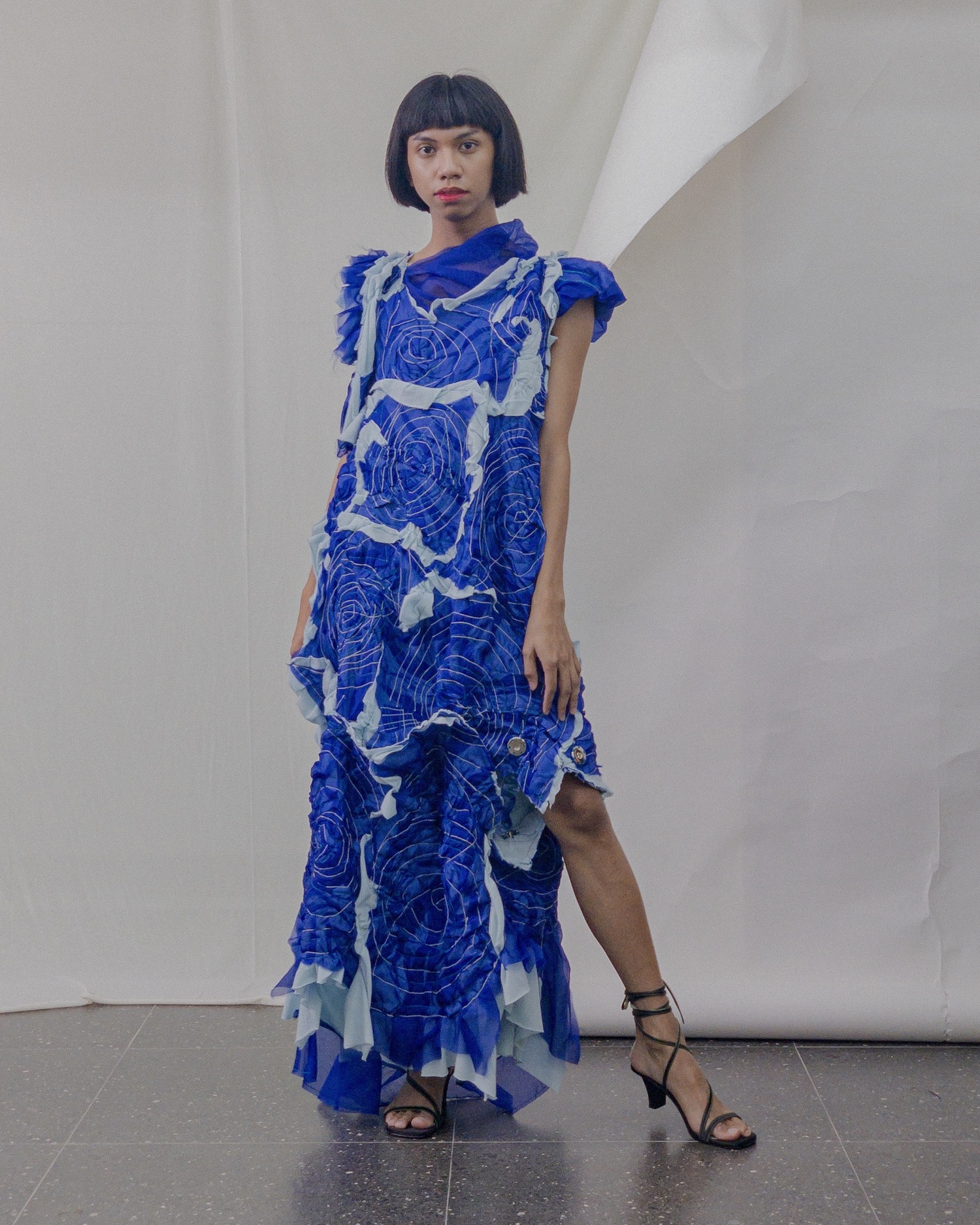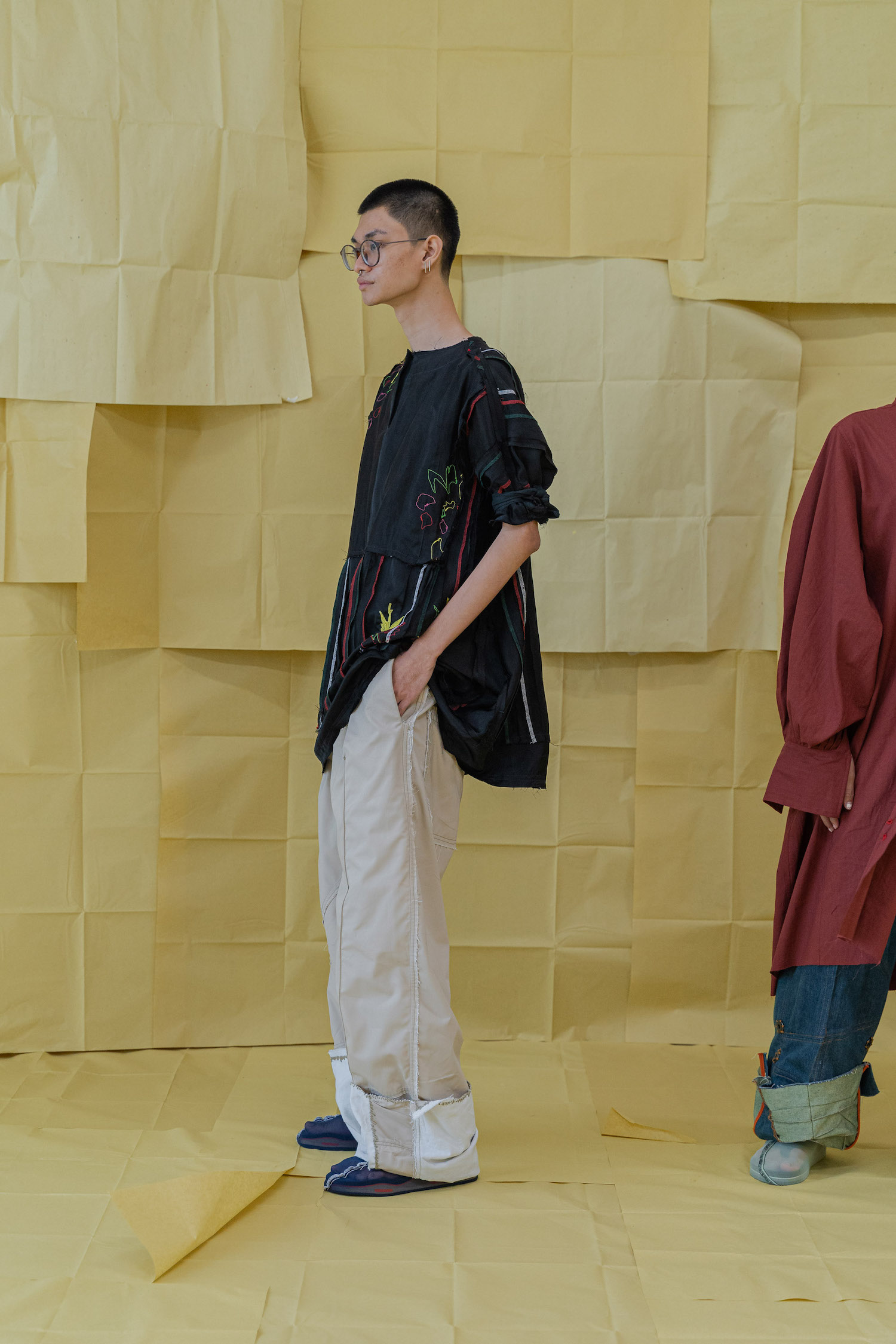 Credits
---
Photography Renzo Navarro